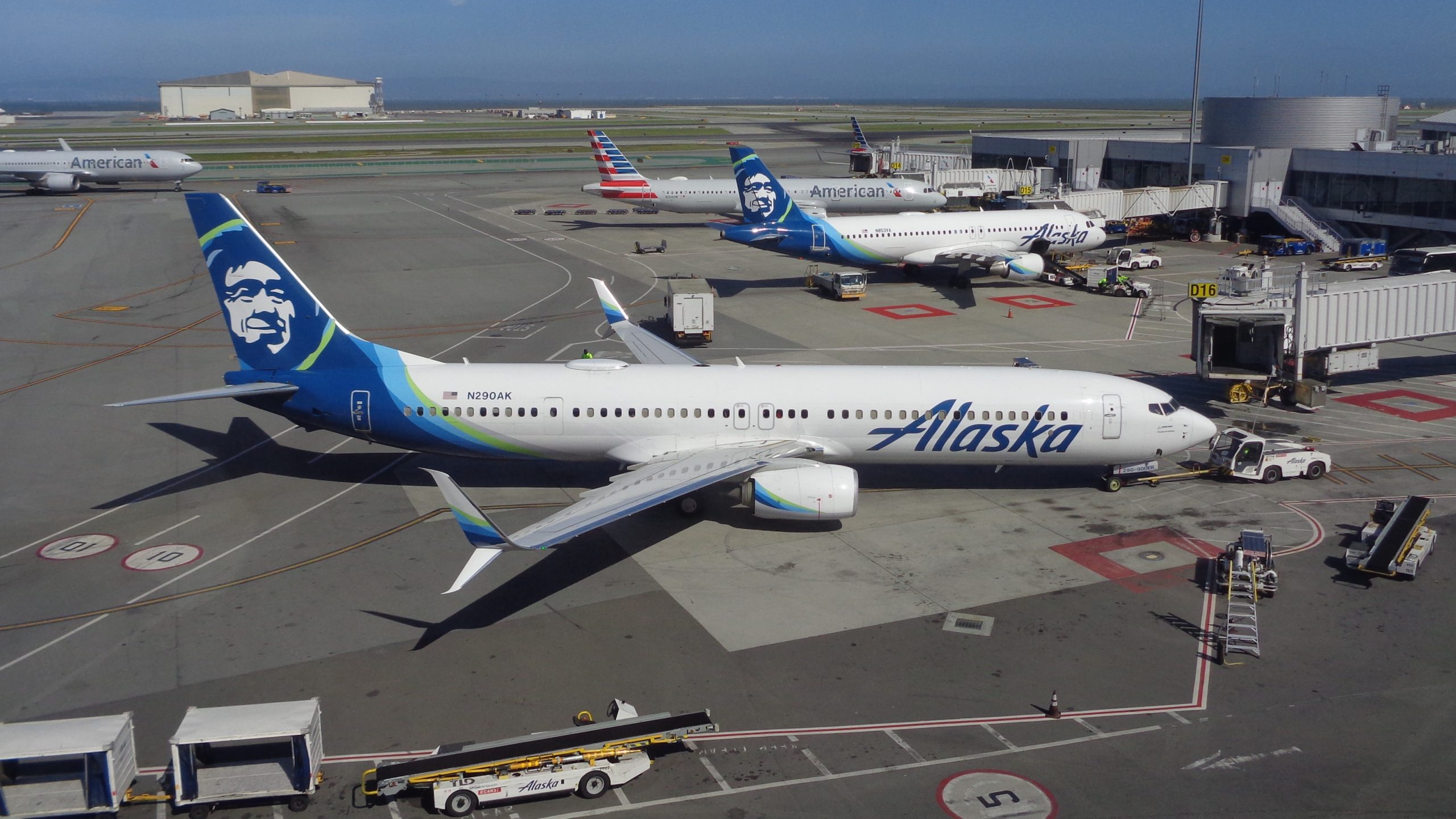 Alaska Airlines Offers $8 Flat Rate for Satellite Wi-Fi
Alaska Airlines has announced that guests can now pay just a $8 flat rate for satellite Wi-Fi service on its mainline aircraft, and stay connected from the moment they board, until they get to their destination.
Alaska Airlines offers high-speed Wi-Fi in partnership with Intelsat. The service provides a more enjoyable guest experience with better reliability, faster connections and a lower cost. The upgraded service now loads 50% faster than before with a one 'click-to-connect' web experience. Connection speeds are 20 times faster than the previous, basic Wi-Fi system.
With the purchase of $8 flat rate satellite Wi-Fi for their entire flight, guests can stream content on their personal devices from their favorite services such as Netflix, Hulu, YouTube and other streaming platforms. And if use the Alaska Airlines Visa Signature card, you get 20% savings on inflight purchases including Wi-Fi.
On Alaska planes enabled with satellite Wi-Fi, you can connect from the moment you board, instead of waiting for the connection to kick in after the boarding door closes. You get seamless connectivity from gate to gate.
Alaska's newest planes equipped with satellite Wi-Fi, often flying its longest routes between the West Coast and New York, Boston, Washington, D.C. and Florida markets. Nearly 80% of Alaska's fleet is currently equipped with high-speed satellite Wi-Fi.
Food Options
Alaska already has one of the most comprehensive onboard food and beverage programs of any U.S. carrier. You get fresh First Class meals on flights more than 670 miles, fresh food for purchase in the main cabin on flights longer than 1,100 miles and popular snacks for purchase on all flights over 670 miles.
Alaska Airlines has now expanded its pre-order program so guests can order their favorites starting two weeks before their flight and up to 20 hours prior to departure.
The new spring menu in First Class features more than 30 healthy, fresh and local dishes, such as Lemongrass Chicken with Ginger Fried Rice and Basil Chicken Sausage Breakfast Bowl. Plus anytime First Class guests prefer the simple pleasure of the Signature Fruit & Cheese platter, Alaska Airlines can make that happen.
Among the refreshed selections in the main cabin you can find Evergreen's 'Moroccan & Rollin' Salad,' a Ginger Garlic Beef Wrap and the Charcuterie Protein Platter.
For the latest on what we're offering on board, check out our food and beverage section on Alaska's website.