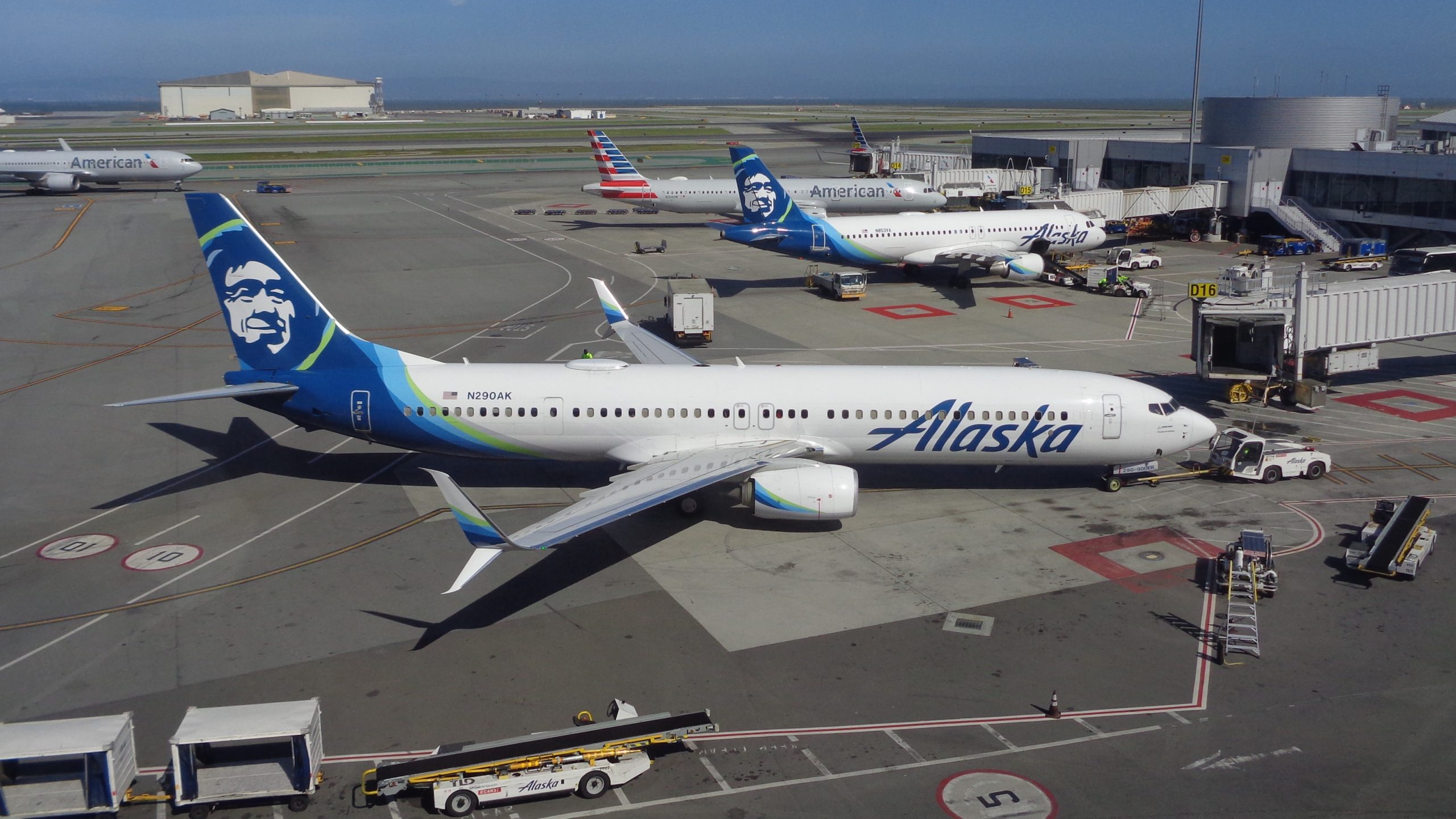 Alaska Airlines Reduces its January Schedule by 10%
Airlines have canceled thousands of flights in recent weeks because of weather and staffing shortages. The latter has been the main issue with the spike in new Covid-19 cases around the country and the world.
Alaska Airlines is one of the carriers who has already canceled tons of flights and canceled hundreds more today. But as the new Omicron variant affects Alaska's staff and travel demand, the airline is adjusting its January schedule.
"The continued impacts of omicron have been disruptive in all our lives and unprecedented employee sick calls have impacted our ability to operate our airline reliably," the airline says in a statement. "We are deeply grateful for how our incredible employees have pulled together to take care of our guests and each other, operate safely and make the best of a very difficult situation. To our guests, we apologize for the considerable inconvenience and are working hard to return to the level of service they know and expect from us."
In order to build more reliability back into its operation as it deals with the impacts of omicron and during a time when guests generally fly less, Alaska has decided to reduce departures by about 10% through the end of the month. "This will give us the flexibility and capacity needed to reset while continued flexible travel policies enable guests to adjust their plans accordingly. This will also give us time and space to find our path forward together, with Covid-19 as a continued reality in our business and our world," the airline says.
Alaska's decision comes just a week after JetBlue announced it would be cutting 1,280 flights through mid-January because of staffing shortages caused by the highly-contagious variant.