Disclosure: Miles to Memories has partnered with CardRatings for our coverage of credit card products. Miles to Memories and CardRatings may receive a commission from card issuers. Opinions, reviews, analyses & recommendations are the author's alone, and have not been reviewed, endorsed or approved by any of these entities. Links in this post may provide us with a commission.
Booking A Cathay Pacific Around The World Award Ticket
Around the world tickets are one of the coolest, most aspirational award redemption opportunities out there. The idea of booking stop after stop as you circuit the globe sounds like the most epic trip possible. I previously covered the best miles for around the world awards, but now I want to focus specifically on how to book a Cathay Pacific around the world award ticket.
Cathay Pacific Asia Miles offers around the world award tickets at reasonable prices in premium cabins. They are certainly among the top options, if not the best option, depending on your needs and where you plan to visit. I'll walk through the basics of Cathay Pacific around the world award tickets, how to search for the necessary award space, and how I'd approach the actual booking process.
How To Earn Cathay Pacific Asia Miles
Cathay Pacific Asia Miles are a transfer partner of Capital One, American Express Membership Rewards and Citi ThankYou Points.  Here are some of the best offers and cards that can rack up those miles.
Some Of These Offers May Have Ended Or Changed
Capital One Venture Card 
Capital One is the only partner that doesn't transfer to Cathay miles in a 1 to 1 ratio. They transfer at a rate of 2 points to 1.5 miles. The card does come with a 60,000 point welcome offer after spending $3,000 within 3 months and earns 2X per dollar on all spend. The card has a $95 annual fee.
Capital One Spark Miles Card 
The Cap One Spark Miles card has the same transfer ratio but it comes with a huge welcome offer for big spenders.  Earn 50,000 points after spending $5,000 within 3 months and an additional 150,000 points for spending $50,000 within the first 6 months.  That is 225,000 Cathay Pacific Asia miles if you can make it happen!
American Express Gold Card
Earn 35,000 Membership Rewards after spending $4,000 within 3 months.  The card earns an amazing 4X on US Supermarkets up to $25,000 per year. Earn 4X at restaurants too. Amex transfers to Cathay at a 1 to 1 ratio and they have transfer bonuses from time to time.
Citi Premier 
Earn 60,000 ThankYou points after spending $4,000 within the first 3 months.  Citi ThankYou points transfer to Cathay at a 1 to 1 ratio.
---
Compare

travel rewards credit cards
---
Basics of Cathay Pacific Around The World Award Tickets
Cathay Pacific Around the World award tickets are priced based on the Oneworld Multi-Carrier Award Chart. The chart is distance-based, and you must be flying two or more Oneworld carriers (not including Cathay Pacific) for it to apply. For an around the world itinerary, this is quite easy, although you could technically put together an itinerary with just American Airlines and Cathay Pacific. Here is the Oneworld chart:
The prices are excellent, overall. The first truly useful band for around the world itineraries is award zone 09, where you can fly 14,001-18,000 miles in business class for just 155,000 Asia Miles. I'd not bother with economy, as there are many ways to fly for far less than 100,000 miles around the world (or just fly for ~$1,000 cash and save the miles).
For longer trips, award zones 10 or 11 should suit your needs, and the prices are still less than 200,000 miles. Only in the longest cases would you be able to hit band 12, and you'd have to specifically plan a ton of long-haul flying to reach band 13.
The issue with the highest bands where you're flying 25,000 to 50,000 miles is that Asia Miles only allows you 5 stopovers. I've always understood this to mean 5 plus your destination. In either case, it's a bit restrictive when you're planning an around the world trip. You also get two transfers and two open jaws. You can read the Asia Miles rules here.
Planning Out a Sample Trip
The routing rules are a bit limiting, and you'll certainly be left with planning a couple stops in Oneworld hub cities, mainly out of necessity to save segments. But you do have some fantastic cities to pick from for these, including Sydney, Hong Kong, Tokyo and Helsinki.
To price your ticket, simply sum the mileage of all the segments and see which award zone your itinerary falls into. Two of my favorite tools are MileCalc and Great Circle Mapper. You can also feed all the cities into the multi-city search at the Asia Miles site, and it should price out correctly. Here is an example itinerary:
A rundown of each segment and stopover:
Los Angeles to Sydney on Qantas – 7,488 miles
Sydney to Tokyo on JAL – 4,846 miles
Tokyo to Hong Kong on Cathay Pacific – 1,842 miles
Hong Kong to Doha on Qatar – 3,915 miles
Doha to Helsinki on Qatar – 2,732 miles
Helsinki to London on Finnair – 1,151 miles
London to Los Angeles on British Airways – 5,456 miles
The itinerary is a total of 27,429 flown miles. This prices into award zone 12, which costs 210,000 Asia Miles. This is a good deal for all the flying you're doing, considering that most of the segments cost 30,000-60,000 miles in business class, depending on the miles you're using.
Personally, I'd see if I could switch things up a bit in order to fall into award zone 11, which only costs 185,000 miles in business class, keeping the destination and five stopovers.
Searching for Award Space
Cathay Pacific is part of the Oneworld alliance, so the websites you can use for searching award space include aa.com, qantas.com, ba.com and Cathay's own site. You can also use alaskaair.com for a few specific partners. Each have their pros and cons.
Qantas Site
The Qantas site is a decent starting point if you're looking at options for hard-to-find space (think to Australia), as you can search for a month at a time. The only complaint I have about their search is that it gets "polluted" by Emirates award space, which is a Qantas partner, but not a Oneworld member. You get a lot of false positives for some searches.
Asia Miles Site
The Asia Miles site is decent if you're looking for Cathay Pacific space. It also return British Airways, Finnair and Qatar space particularly well. The American and Alaska sites are good if you're looking for space including domestic connections, although both will feed you crappy mixed-class itineraries which can be frustrating.
British Airways Site
If you're looking for specific dates, or have honed in your search based on a couple segments you've already found, I find the British Airways site works well. Typically, I only use it to search for nonstop award space, or for connections that don't include more than one non-BA partner.
My Search Techniques
The primary difficulty for searching for award space for an around the world ticket is that you must find everything sequentially. Unlike a "normal" trip where you are looking for a one-way, or at most an outbound and return, you have a lot more to find. I always grab a notepad, make a few columns, and start by finding my initial options.
From there, I search for space, usually open to destination, and a bit flexible with timing. If you're looking to spend exactly X days at each particular location, it could be hard to put together. Lining up all the flights within your timeframe is the biggest chore of the whole process. As you find options, note down carrier and flight numbers, class of service, and departure times for each segment.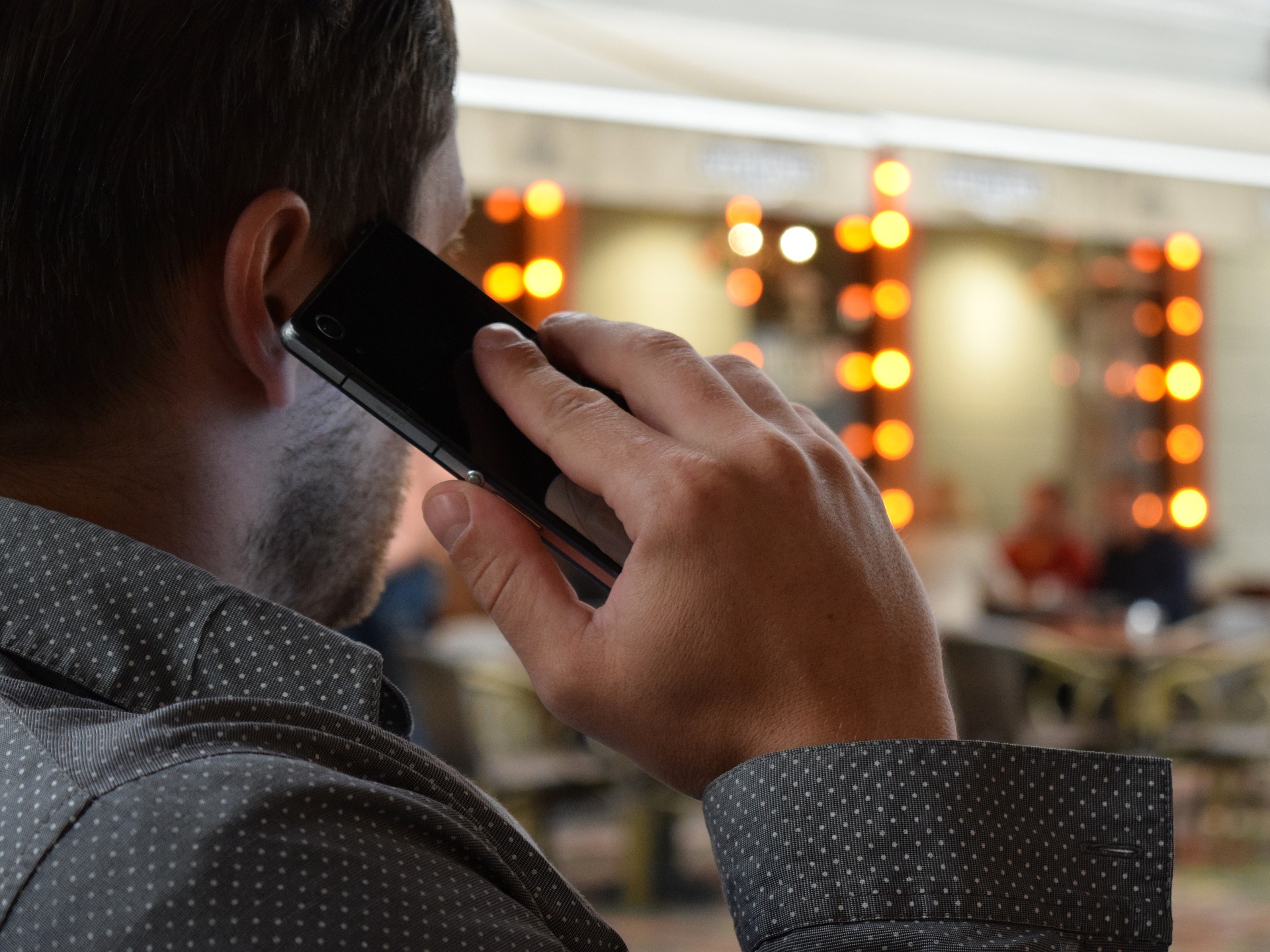 Booking Process for an Around the World Award
Once you do find an itinerary that you're happy with, grab a cup of coffee (or glass of wine, depending on when you make this long call) and ring Cathay Pacific Asia Miles at: 1 (866) 892-2598. You'll be on the phone a while making this booking.
In my experience, Asia Miles has fairly long hold times, but once you're connected with an agent, they should be able to search for the space and book your award for you. You'll need to feed each segment to them, have them confirm that they see the space, and slowly put together your trip.
Alternatively, you can use the Flight Award Request Form which you can submit online (enter a dummy multi-city search, and the button will show). I've never done this, nor known anyone who has ticketed this way. Given that award space can change quickly, it could be a bit of a bummer to submit a request and have the award inventory disappear. But it could also be preferable to an extended phone call.
Final Thoughts
Booking a Cathay Pacific around the world award can be quite time-intensive. However, it is potentially an excellent value for booking a premium cabin itinerary that circles the globe. You can add to this value by timing your Asia Miles transfer from Membership Rewards to when Amex is offering a 10-30% bonus. If you can catch a 30% bonus, your around the world trip will cost just 143,000 Membership Rewards! That is assuming an award zone 11 itinerary.
If you've ever booked a Cathay Pacific around the world award ticket, I'd love to hear about it. Be sure to drop us a comment if you have!