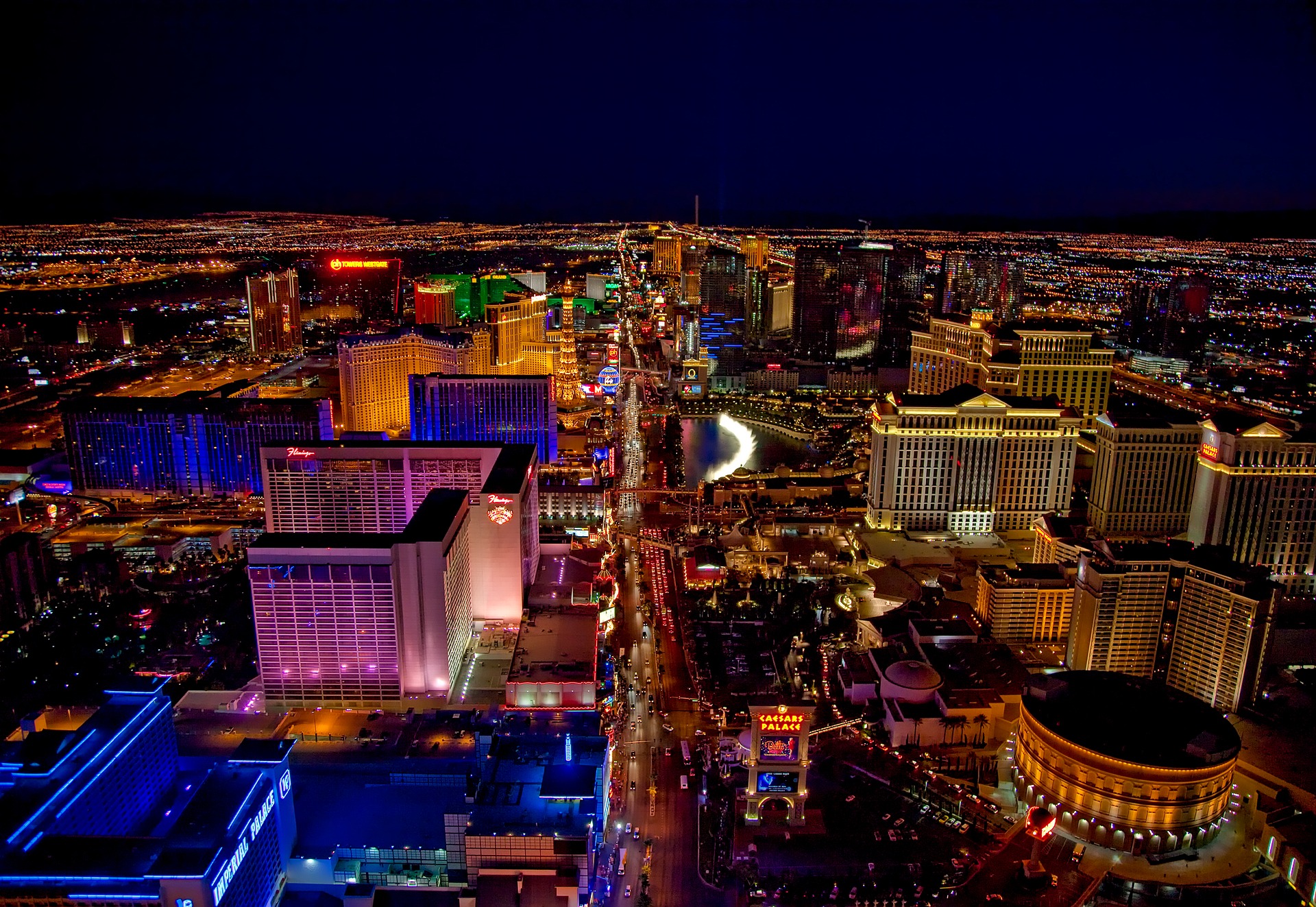 Las Vegas Entertainment is Back!
Las Vegas has long been known as the best city in the U.S. to get your gambling on. But since the 90's it has also developed into a foodie and entertainment destination with Michelin star restaurants and shows and experience for everyone.
In 2020, Las Vegas recorded roughly 19 million visitors, which was way down compared to 42 million people in 2019. A survey in 2019 found that 36% of respondents said the primary purpose of their visit was for vacation or pleasure. Only 14% said it is strictly to gamble.
More and more properties now offer all around entertainment. MGM Resorts runs some of the best known properties in Las Vegas, including the iconic MGM Mirage Hotel and Casino, Park MGM, Mandalay Bay and Luxor. With Vegas hotels allowed to operate at 100% capacity beginning on June 1, MGM is getting ready to entrain with plenty of events.
Stadium Walk
Host properties Mandalay Bay Resort and Casino and Luxor Hotel & Casino are offering special room packages, sports-related festivities and live entertainment options programmed throughout the season. Mandalay Bay and Luxor are offering "Strip to Stadium" hotel packages for guests traveling to cheer on their favorite teams.
Packages include a two-night stay at Mandalay Bay or Luxor and up to a $150 food and beverage credit per stay that can be used at the Bud Light Beer Garden or at venues throughout the properties.
Bud Light Beer Garden, which will offer food, entertainment, games and drinks, according to MGM Resorts' website. Food options on site include MGM concessionaires International Smoke, Public House, Beerhaus and Diablo's Cantina. The area will be open four hours before kickoff and remain open until the conclusion of the game or event at the $2 billion stadium.
UFC
UFC 264 will be held at the T-Mobile Arena on July 10. Tickets sold out in only 45 minutes last month. This will be the first full-capacity event scheduled for the 20,000-seat T-Mobile Arena. Likely to be one of the biggest fights in the sport's history, the main event will be the third matchup between the popular Conor McGregor and his opponent, Dustin Poirier.
Bruno Mars
Bruno Mars returns to the Park Theater at Park MGM for six performances in July. He quickly sold out all six shows on schedule. There are two shows over Fourth of July weekend followed by four additional July dates.
Cirque du Soleil
Cirque du Soleil is planning to resume a number of its shows in Las Vegas. The group already announced that "O" will open July 1 while Blue Man Group at Luxor will return June 24. "O" is the city's most successful stage production, selling out nightly for two decades.
Aces of Comedy
The popular 'Aces of Comedy' series is returning to Las Vegas with some of the biggest comedians scheduled to take the stage. This year's lineup includes Tom Segura, Chelsea Handler, Bill Maher Gabriel Iglesias and Jim Jefferies. Each comedian will perform separately on different dates in July at the Mirage Hotel & Casino.
HT: Travel Pulse