Should Opportunity Cost be Considered in Travel Hacking
I am sure everyone has heard the saying, don't talk religion or politics at a party.  There are four items that are the travel hacking community's version of that saying.  I wanted to take some time to explore these topics and give my thoughts on them.  I am hoping to have a civil (key word there) discussion on it in the comments section.  Everyone has their own take on these topics and I would love to hear all sides!
When Shawn interviewed me for this job he asked what I could bring to the blog that it doesn't already have.  And I replied that I think I have a different take on most things when compared to the norm. Sometimes I like to play the devils advocate just for the fun of it. Fair warning, I go against the grain on most of these hot topic issues. I believe open discussion on topics makes life interesting.  Open discussion also pushes people to try different approaches and to consider different ways of thinking.
This will be broken into a four part series.  I will discuss one of the four topics each Saturday for the next four weeks. This will give us ample time to debate and discuss each topic.
 The Four Topics
The four hot button topics that we will be discussing over the next month are:
I will link back to the previous posts in the series as we move along.  This weeks discussion will center around opportunity cost.
Opportunity Cost Defined
I think opportunity cost is the most discussed of the four topics so it is probably a good place to start.  Many travel hackers believe that you need to account for opportunity cost when computing the"true" cost of a trip.
What is the definition of opportunity cost? According to Investopedia the definition is:
"Opportunity cost refers to a benefit that a person could have received, but gave up, to take another course of action. Stated differently, an opportunity cost represents an alternative given up when a decision is made. This cost is, therefore, most relevant for two mutually exclusive events."
They break it down even further on their website.  The calculation for opportunity cost is:
"Opportunity Cost = Return of Most Lucrative Option – Return of Chosen Option"
Pro Opportunity Cost Debate
The most used comparison when calculating opportunity cost, in our hobby, is a standard 2% cash back card.  The thinking is that if you put that $3,000 in minimum spend on a 2% cash back card you could have $60 in cash.  The claim is that when you are earning a sign up bonus worth $7-800 it is essentially costing you the $60 you forgo by not using the 2% cash back card.
The other time opportunity cost comes up is on the redemption side.  Let's say you earn 50,000 Ultimate Rewards points from racking up 5x spend with your Ink Plus or Ink Cash card. After earning these points you decide you want to stay at a Hyatt that costs 25,000 points per night for a weekend getaway.  The argument is that the room is not free since you could get cash for those UR points at one cent a piece. So the room really cost you $250 since that is the cash value you gave up to use the points.
My Take On Opportunity Cost
For the most part, I do not agree with this line of thinking.  Mainly because in travel hacking you are almost always taking the most lucrative option available to you.
Opportunity cost is a tool used to make decisions not a true cost calculation.  You will not find opportunity cost displayed on any fortune 500 company's balance sheet or income statement.  They use it every day to ensure they are making good, informed decisions. It does not affect their bottom line.  If it doesn't affect their bottom line then it doesn't affect ours. It is a theoretical cost. Not to mention that this calculation does not take into account that you are still earning points, most worth around 2% or more with bonus categories etc., for the regular spend on top of the sign up bonus.
Where this argument holds more water for me is when you are talking about using points that have a cash value like Ultimate Rewards points.  Since they are all worth 1 cent a piece if cashed out there is guaranteed value there.  If you transfer 5,000 points to Hyatt for a free night at a Hyatt Place did that really cost you $50 since you could have cashed those points out?  This is a more valid argument in my opinion and I struggle more with this side of the argument.
What I would say in opposition of that argument is you are getting more value by transferring them so you are using the more lucrative option. And the points were always intended for travel so that should be taken into account. I also believe that if they didn't cost you anything to acquire them (no increased spending fees etc.) then there was no cost to you.  If you did not have to take any money out of your budget to accrue the points then should opportunity cost be factored in? Or, should we only look at true cost and if there was any expense to acquire the points?
Is opportunity cost a true calculation of cost or just a guideline that is used to ensure you are making the best decision?  I tend to go with the latter.
Conclusion
This is a truly interesting debate in which I think both sides have valid arguments. I tend to look at it from a more business like approach of balance sheets and bottom lines. I think opportunity cost is more of a philosophical approach. This is assuming that no cost was incurred acquiring the points.
I look at opportunity cost as a tool you use to make an informed decision.  If you were to redeem those UR points at .8 cents a piece for a hotel stay then looking at the opportunity cost would show you that it was a bad decision.  It would be better to cash out the UR points at 1 cent a piece.  You could then use that cash to pay for the room and come out ahead, making it the most lucrative option.
I know this thinking goes against the norm but I would love to hear your take on it.  Please try to stay civil in the comments. Remember that this is a discussion of opinions there are no 100% right answers.
Disclosure: Miles to Memories has partnered with CardRatings for our coverage of credit card products. Miles to Memories and CardRatings may receive a commission from card issuers.
---
New Card - Capital One Venture X Business 150K!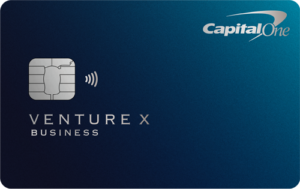 Capital One Venture X Business
earns 2X miles on everyday purchases plus up to 10X in bonus categories. You also get access to Capital One lounges plus an annual travel credit & anniversary bonus. Right now you earn
bonus_miles_full.
---
Opinions, reviews, analyses & recommendations are the author's alone, and have not been reviewed, endorsed or approved by any of these entities.