30 Things I Have Learned About Travel As I Turn 30
As I approach age 30 in a few days, I have been reflecting on the places I have been (and daydreaming about future trips too). With this travel has come some learned lessons. While some of these lessons are highly subjective and personal, many are general enough to be relevant to those who are much younger or much older than 30.
1. It is about the destination, not the journey for me
Luckily I am someone who can thankfully sleep on planes, is of average height, and can just get in the zone with a good book or movie while tuning out my environment. Because of that I don't feel the need to fly first class (even if I can pay for it with points/miles). I prefer to spend my money/points on a nicer hotel, and slum it out on economy.  A nice hotel though, feels luxurious to me.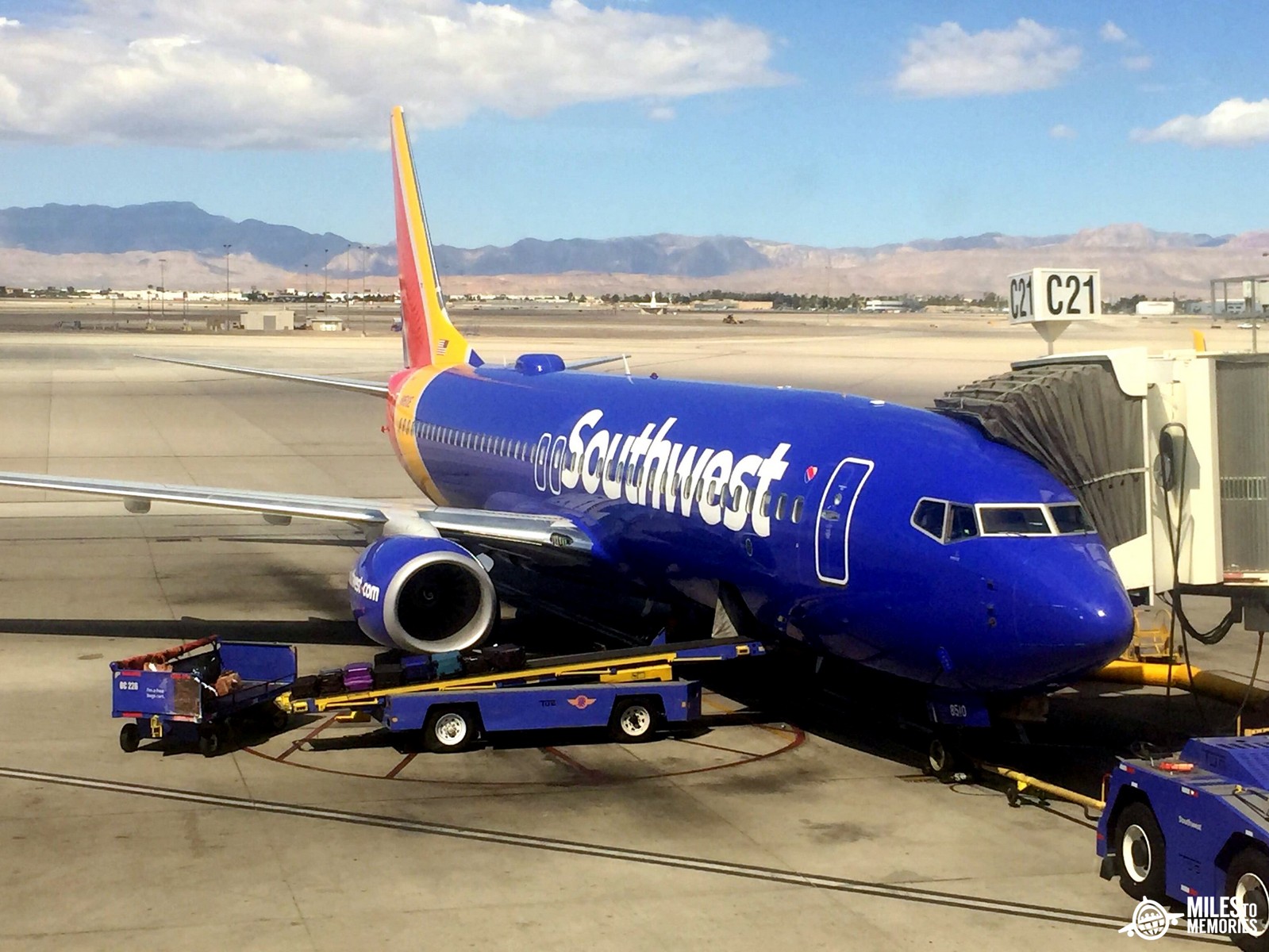 2. Flexibility is worth a lot to me
I love having flexibility in airline or hotel bookings, and COVID has only reinforced this for me. The ability to change dates or times when necessary has come in handy a few times, which is why I am a Southwest loyalist forever.
3. Invest in a good suitcase (maybe in a few sizes)
I recently stocked up on a few sizes of Away suitcases. It comes in handy to have various sizes depending on the length of my trip, and whether the airline charges for bags (another win for Southwest!). After my suitcase broke while running through the airport a few years ago, it is worth it to me to invest in the better quality.
4. Invest in comfortable shoes
As anyone close to me knows, I have every foot problem that exists. I tend to do a lot of walking when I travel, and aching feet can really ruin plans. Therefore, I (almost) always choose comfort over style for my footwear.
5. I will always try to maximize PTO
I have a corporate job with limited PTO, but I am still able to go on several trips a year by strategically using my PTO. For example, I try to pick flights that leave after work and return late at night to get the most time away. Also, traveling on long weekend holidays like President's Day or Veterans Day can be less expensive than Independence Day or Memorial Day.
6. A small foldable backpack often comes in handy
A small foldable backpack has come in handy for me many times. I pack the backpack into my suitcase so I have it for day hikes or extra storage on the way home.
7. Hydrate!
A simple one, but important nonetheless, especially when flying.
8. Credit cards can actually save you money on travel
Most people reading this probably already know this one. If not, there are many, many helpful articles on this site to help you decide which card to get.
9. Status is nice, but not that important to me
While this might be controversial, getting upgrades from airline or hotel status are definitely nice, but not worth chasing status for me. If it is easy to achieve, like through a credit card, I will do it, but I am not one to do mattress runs.
10. Everyone has different travel styles, and not everyone will match yours
It is hard to find the right friends or family to travel with. Everyone has different travel style (wake up times, desired number of activities, food preferences, etc.). Therefore, it might take some trial and error to find those who are compatible with you.
11. Add buffer time into your schedule
Over or under scheduling a trip can quickly turn disastrous. Have an idea of how much you can reasonably do, and then add a little extra time in there for getting lost, crowds, bathroom searches, etc. Things usually take longer than you expect.
12. Make plans and set expectations appropriately
Realistic expectations can be the secret to a happy trip. Does your family love to sleep in and eat leisurely meals? Planning activities from sunrise to sunset is a setup to frustration and disappointment.
13. Be willing to change those plans and expectations
Things inevitably don't always go to plan when traveling. Be willing to change plans or lower expectations when that happens.
14. Part of the appeal of travel for me is the memories with loved ones
Many people enjoy solo trips, but I am not one of them. Making memories with loved ones is one of my favorite things about travel.
15. But having some alone time on long trips can be necessary
Spending 24/7 with someone can be a lot during travel. Sometimes it is helpful to have a few hours alone.
16. Some things cannot be captured in a photo
There are some things that cannot, or should not, be captured in a photo. Simply enjoying the moment without worrying about taking pictures can be freeing.
17. Learning how to pack is an art
Knowing what to pack takes trial and error. Some items I bring no matter the trip include packing cubes (to keep clothes organized), portable phone chargers, and a bag for dirty clothes.
18. A positive attitude makes everything better
Learning how to keep a positive attitude when things (inevitably) go wrong is a great skill to cultivate.
19. Sometimes the most memorable parts of a trip are not the ones you expected
Conversations with locals and a stroll down an unexpected street have been unexpectedly memorable times of my trips.
20. Check your cell phone plan coverage ahead of time
If you are traveling abroad, check your cell phone plan ahead of time, so you won't make the mistake of getting there only to realize you have no way to communicate without WiFi.
21. Always bring snacks
I get hangry easily, so I have learned to bring snacks with me on all trips. Nuts and bars travel well. While I make sure to leave room to enjoy local food, emergency snacks have come in handy many times. Also, it saves me money.
22. Always have some idea of where to eat
Family fights while traveling are usually about where to eat dinner (I guess I am not the only one who gets hangry). Having a few reservations ahead of time or some ideas of spots to check out helps prevent the last minute stress of where to eat.
23. Check your passport expiration date
Passports must be valid for six months beyond the date you exit the United States. You don't want to have to rush last minute like Shawn did.
24.  Take a picture of your passport and credit cards
Between the risk of getting pick-pocketed or simply misplacing an item, it is helpful to have a picture on your phone of your passport and credit card.
25.  Know when to cut costs and when to splurge
This is highly personal. Some people love extravagant dinners or first class flights, but I usually value experiences and a nice hotel. As I get older, my tolerance for hostels diminishes.
26. Always bring stomach medicine when traveling out of the country
If you travel out of the country frequently, sooner or later you will be struck down by some sort of stomach issue while abroad. Having various meds with you can come in handy.
27. And don't forget any other prescription medicine
No one wants to have to call their doctor and track down a drugstore during vacation.
28. Bring tampons when traveling out of the country
This is obviously only for females who need and use tampons, but an important point for those females. A lot of countries don't use tampons and thus are impossible to find in local stores, so bring them with you if you need them.
29. Global Entry and TSA PreCheck are (often) time-savers
Sometimes the TSA PreCheck lines are just as slow as the regular ones, but often they are much faster. Many credit cards cover the fees for these. If you have multiple credits, you can gift this service to your friends or family who travel with you.
30. If you have the time and money, take the trip
If COVID has taught us anything, it is that our future travel dreams are not guaranteed. If you can, take the trip!