Disclosure: Miles to Memories has partnered with CardRatings for our coverage of credit card products. Miles to Memories and CardRatings may receive a commission from card issuers. Opinions, reviews, analyses & recommendations are the author's alone, and have not been reviewed, endorsed or approved by any of these entities. Links in this post may provide us with a commission.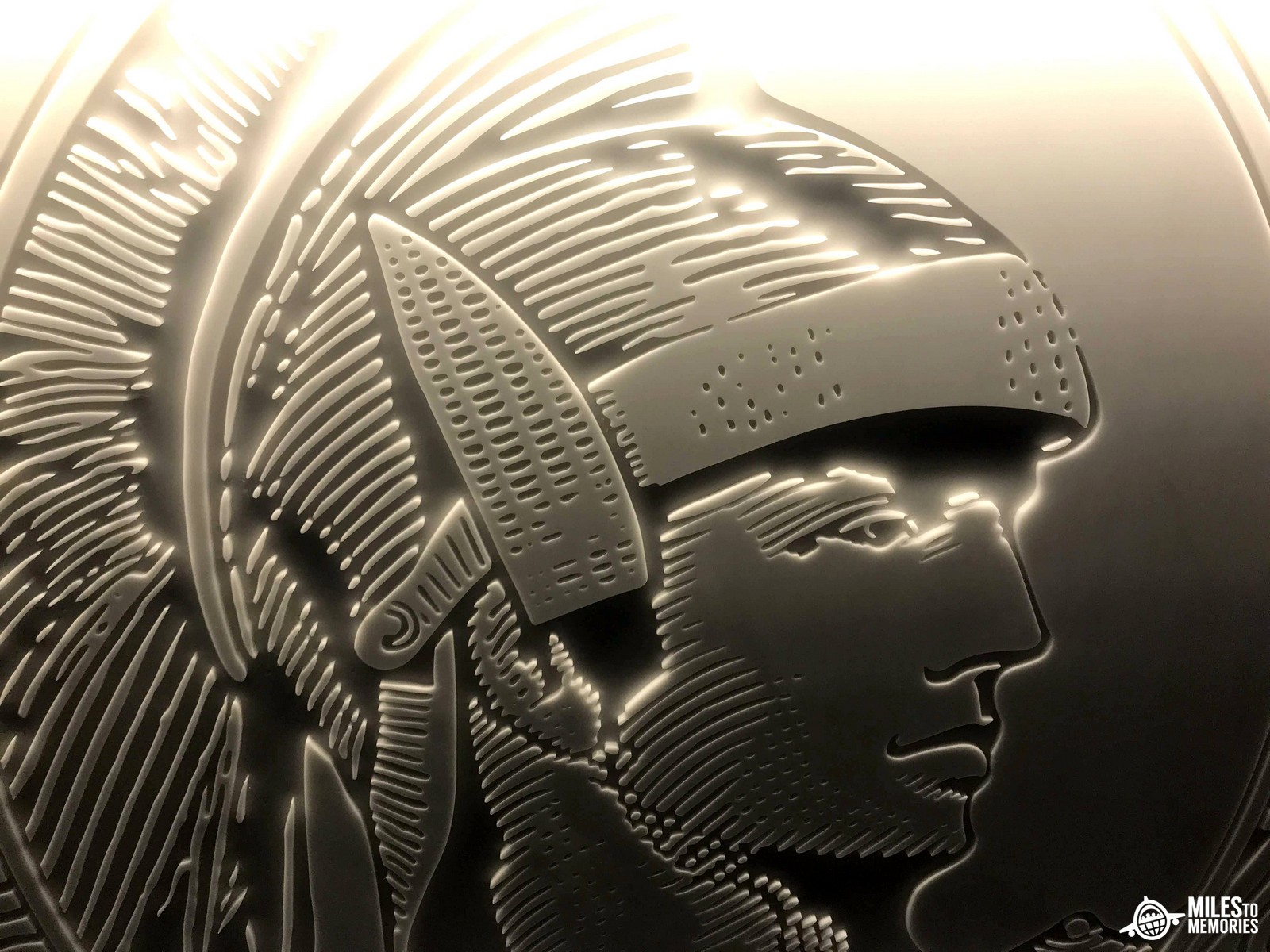 Is the American Express Platinum Card Worth It?
The American Express Platinum is one of the premium credit cards I've yet to obtain. Loaded with perks, the card is a key feature in many people's wallets. But not mine. I've asked myself many times, is the American Express Platinum Card worth it? And the answer has never been yes.
Premium credit cards are an interesting bunch. The perks make or break each specific card. I held the Chase Sapphire Reserve for a little over a year and got great value out of it. The Hilton Aspire is another premium card I picked up last year and plan to keep because the annual value is well worth its $450 fee.
But the American Express Platinum is one I simply cannot justify and here's why.
Too Many Useless Credits
My first beef with the American Express Platinum card is how the credits are structured.
The American Express Platinum Card offers:
$200 in Uber credits per year
$200 airline fee credit
$100 Saks Credit
TSA PreCheck / Global Entry Credit
The Saks credit is worth $0 to me. We never shop there. The airline credit used to be worth nearly face value, as I would cash it out on other American Express cards for Delta gift cards. However, this is no longer possible. I'm not sure if/how I'd even use it now.
The TSA PreCheck / Global Entry credit we would certainly use, but this is only worth $100 every 4-5 years, which hardly puts a dent in the fee.
You'd think the Uber credit would be worth something, but not in my case. I hardly Uber at all. We have the service where I live, but I'm lucky if there is a car on the road. My guess is that it would represent honest savings only a few times per year. When we need an Uber, we usually need one multiple times on the same trip. Not a couple times per month.
Since the credit is broken into a $15 monthly credit, I'd lose the bulk of it. If we could use up the $200 over the course of two vacations, this would be a whole lot better. But Amex is going for breakage in every way they can with these credits.
All said and done, I bet we'd get ~$120 in real annual value out of the credits. This is a far cry from their $520 face value.
Weak or Duplicate Hotel Status
The American Express Platinum Card offers complimentary elite status with both Hilton and Marriott. You can enjoy Gold tier with both chains with your card, even if you don't stay enough with either to normally qualify.
However, I see little value in Marriott Gold status. The tier doesn't offer free breakfast, one of the perks I'm most interested with hotels. Besides 25% bonus points on paid stays and the potential for room upgrades, Marriott Gold is pretty weak.
Hilton Gold is better, but you can earn this simply holding the American Express Hilton Surpass Card. Sure, the card has a $95 annual fee, but you can even earn a free night by spending $15,000 every year. And for someone with the occasional paid Hilton stay, the card earns a better return.
Or, you can be holding the Aspire like I am which gives you Diamond status. Even better.
Thus, I value the hotel elite status benefits from the American Express Platinum Card at $0.
Lounge Access I Can Live Without
The lounge access afforded by the American Express Platinum card is solidly the best of any of the major premium cards. Besides the Priority Pass Select membership (excluding restaurants, as all Amex cards do), you can enjoy other lounges in American Express' Global Lounge Collection. These include Escape Lounges, Airspace Lounges, and American Express' own Centurion lounges.
The Centurion lounges are certainly some of the best in the country, which makes this perk quite appealing. I'd love to enjoy the Centurion SFO each time I fly United through their West Coast hub. It's a nice lounge, albeit often crowded.
But I can live without that. I already have a Priority Pass membership, which gets me into enough places. The card appeals a bit more now that there is even an Escape Lounge at Sacramento International Airport, but I often arrive there with little time to spare. Plus, most trips out of SMF are for work, and my lunch is reimbursed anyway.
It also offers access to Delta lounges which is becoming more and more appealing with my move to Delta.  But the guest policies ($29 per person) are just awful which makes it hard to use most of the time for me.
All that to say, the American Express Platinum card offers excellent lounge access, but with other cards offering Priority Pass that I can enjoy, I'm able to live without the additional access.
 An Earning Structure That Doesn't Work For Me
Unlike the Chase Sapphire Reserve which offers 3x Ultimate Rewards points on travel and dining, the earning rates of the Platinum Card are far more restrictive. Sure, you can get 5x Membership Rewards points on flights booked directly with airlines or through Amex Travel, which is excellent.
But when we spend only a few thousand dollars per year in paid travel, including work flights, this really isn't enough to make the American Express Platinum Card worth it.
The other 5x earning is from prepaid hotels through Amex travel. I do everything I can to avoid prepaid hotels, and it is doubtful I would use this perk much, if at all.
Beyond this, the card earns a lame 1x MR for all other purchases. I'd rather get 2x MR using my Blue Business Plus all day, every day. That card is free.
All This For Too High a Fee
The other things offered by the card such as extra perks at Fine Hotels & Resorts and a concierge are just over the top. I don't need them, nor would I use them. I'd much rather have a better earning rate and a simple $300 credit that will actually give me money back in my pocket.
I simply cannot justify the Platinum Card's $550 annual fee. It's too high, for far too little that I'll actually use. There isn't enough on the table to make the American Express Platinum Card worth it.
What Would Make the American Express Platinum Card Worth It
The only thing that turns my head is the welcome offer of 100,000 Membership Rewards points when it comes around. That is worth $550. But this is a one-time bonus. I'd happily take the points to the bank, but I know that the card would inevitably get axed in year two. The ongoing value isn't there.
I guess the card would be worth it if I was in a very different situation. We would need to be using a nice lounge monthly (that is not accessible with a Priority Pass membership), be using all the Uber credits, and spending more than we do on paid airfare.
In other words, I'd need to be living a different life where we're located in a major city. This is not the case, and likely never will be. The card, while appealing in some ways, just doesn't pencil, for me.
Do You Consider the American Express Platinum Card Worth It?
Obviously, there are people for whom the American Express Platinum card is entirely worth the fee. But that is not me. I'm sure I'll pick up the card for a year, hopefully when I can make good use of the benefits and definitely when it's at its highest welcome offer.
But as an ongoing keeper card? I don't think so. I hate to call it overrated, but it really is. There isn't enough benefit to make the American Express Platinum Card worth it over the long run. Charging $550 for credit with lots of breakage and a few other perks just doesn't cut it.
What are your thoughts on the American Express Platinum Card? Do you think this premium card is worth the fee?