Disclosure: Miles to Memories has partnered with CardRatings for our coverage of credit card products. Miles to Memories and CardRatings may receive a commission from card issuers. Opinions, reviews, analyses & recommendations are the author's alone, and have not been reviewed, endorsed or approved by any of these entities. Links in this post may provide us with a commission.
Best Bank Points Programs: Pros and Cons of Each
I'm firmly convinced that Chase Ultimate Rewards, American Express Membership Rewards, and Citi ThankYou represent the best bank points program. Sure, you now have Capital One and Barclays Bank in the transfer game, but they are second-tier, in my mind. The "Big 3" programs have long been the options for most folks.
You may be wondering which of the transferable bank points programs is best. While I don't think you can argue for one being the best, there is certainly a case for why, or why not, you may want to use one over another. Mark tackled how he ranks the three transferable currencies, placing Chase Ultimate Rewards below American Express Membership Rewards.
It all comes down to how you use the points, though. What I'd like to explore are the pros and cons of each of the three best bank points programs.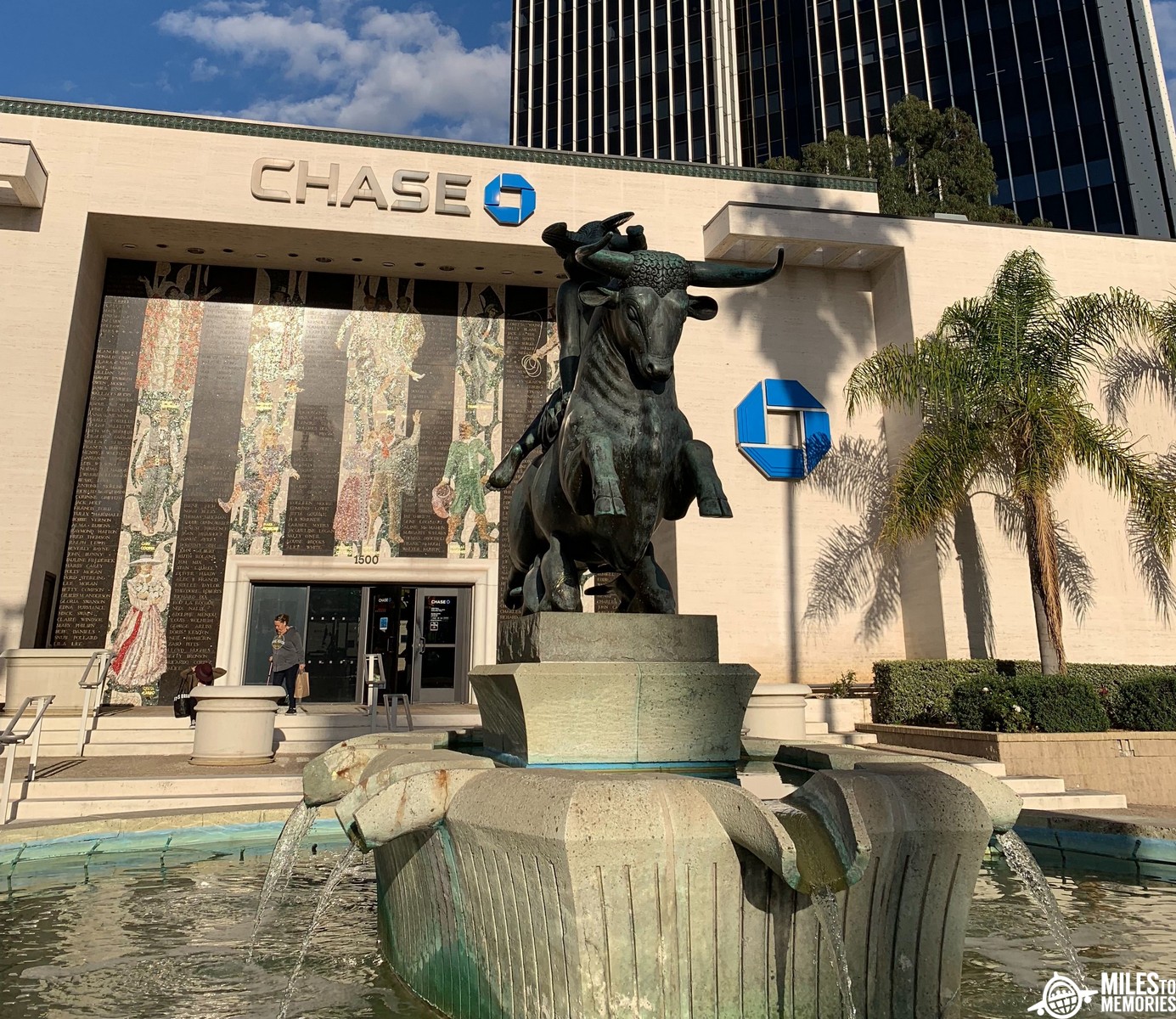 Chase Ultimate Rewards: Pros and Cons
Chase Ultimate Rewards used to be the end-all currency for me. With transfer partners including World of Hyatt and United Airlines, I couldn't get enough. These were the two programs I used most in my early award travel days with my flexible points, and all my points went to bolster these accounts.
However, I have a much more realistic view of the program now that I've tapped into what American Express and Citi can offer. While Chase Ultimate Rewards are certainly still valuable, I wouldn't necessarily consider them the top currency like I once did. Here are the pros I see for Chase Ultimate Rewards:
But there are some downsides to going all-in with Chase Ultimate Rewards. Here are the cons I see in the program:
Very limited unique transfer partners (United, Southwest & Hyatt)
Serious lack of transfer bonuses (only ever had one)
Three of their transfer partners are essentially all the same currency: Avios
Underwhelming hotel transfer partners beyond Hyatt
The loss of Korean as a transfer partner really hit Chase Ultimate Rewards hard, in my opinion. They really only have Hyatt and United as the useful, unique transfer partners.You could throw Southwest in there if you have the companion pass as well. All the rest are covered with other currencies. Still, if you're heavily into MileagePlus and World of Hyatt for your award needs, then Chase Ultimate Rewards is your program.
American Express Membership Rewards: Pros and Cons
Where Chase shines with an excellent hotel partner and a very useful unique airline partner, American Express has its own wealth of potential to offer. First off, their earning rate is generally better than Chase Ultimate Rewards for many consumers. They also have a larger array of transfer partners, with a couple amazing unique ones. Here are the primary upsides I see in American Express Membership Rewards:
Fantastic earning potential with the

American Express Gold card

and the

Blue Business Plus card

Wealth of transfer partners, with a total of 19 different airline partners, at least 14 of which offer good to excellent award value, depending on your use.
Frequent transfer bonuses to useful programs like Avianca LifeMiles, Virgin Atlantic Flying Club, Aeroplan, and Cathay Pacific Asia Miles
Excellent unique transfer partner with ANA Mileage Club
Other unique partners (among the Big 3 currencies) in Aeroplan and Delta
Situationally good hotel transfer partner in Choice Hotels
But there are some downsides, too. Here are the cons of investing in American Express Membership Rewards:
Low cash value for points (0.6 cent each), if you need to redeem them this way. Although you can get 1.25 cents per point with the Charles Schwab Platinum card.
Inability to transfer to other household members, or to their partner accounts.  You can transfer to their loyalty accounts if they are an authorized user though.
Weak hotel partners (Choice is very situational).  Hilton and Marriott are only an option when they have large transfer bonus offers.
More advanced knowledge needed to make use of some of the best transfer partner options.
In general, I focus far more heavily on Membership Rewards these days than I ever did before. The main thing is the earning rate. If I can earn 2 points per dollar with my Blue Business Plus card and redeem them for domestic flights on United through Aeroplan or Avianca LifeMiles, this is a better return than banking Ultimate Rewards for United. For all intents an purposes, MR are the best bank points program for me.
Although Citi made its run for the best option for booking domestic United flights…
Citi ThankYou: Pros and Cons
Citi ThankYou used to be the worst of the "Big 3" programs in my mind, mainly because their transfer partners weren't as nice as the other two programs. But…there is still some potential here, and depending on your need, Citi ThankYou could easily be a favorite program. Here are the pros to collecting Citi ThankYou points:
Here are the downsides to investing heavily in Citi ThankYou:
No hotel partners
Limited value in unique partners EVA, Thai and Qatar.
Mostly non-instant transfer times, which can be annoying
Cash value of just 0.5 cent per point unless you use them "towards your mortgage".
Basically kaput airline partner in Jet Airways (program does hold some value)
With Asia Miles, Avianca LifeMiles, Etihad Guest, Turkish Miles & Smiles, Flying Blue, Singapore KrisFlyer, and Virgin Atlantic Flying Club all participating in Citi's program, it's hard to argue that they don't offer good value. The issue is that they are overshadowed by American Express, who also has each of these transfer partners with the lone exception of Turkish Airlines Miles & Smiles.
If Turkish once again allows Star Alliance partner bookings, investing in Citi ThankYou could be worth it for that alone. In my personal opinion, much of the value hinges on this single partner. The lack of a hotel partner is also a massive hole in the program.
Which is the Best Bank Points Program?
I'm not going to answer that for you, as it really depends how you use the points. But if I had to rank the programs, I'd have to agree with Mark's assessment. American Express Membership Rewards offer excellent earning and value across the board, with a great array of partners. However, Chase holds by far the best hotel partner with Hyatt. Citi's silver bullet is Turkish, but if Miles & Smiles doesn't get their issues worked out, the value will be a whole lot less in my mind.
I hope this has given you a nice overview of the pros and cons of each of the best bank points program options. What are your favorite uses of points, and which do you think is the best?