Note: We have a business relationship with Bilt Rewards and receive compensation if you apply via links in this post.
Bilt Rewards Guide – Pay Your Rent Without a Fee & Earn Rewards
To solve the problem of excessive fees when trying to earn rewards while paying rent, enter Bilt. Bilt rewards are transferrable points that you can send to seven airline and two hotel programs or redeem in a number of other ways. In this full Bilt Rewards guide we'll take a look at the program top to bottom to answer the question of whether or not it is ready for prime time and more importantly whether you should consider using Bilt to pay your rent.
Updated 8/25/2022
What Is Bilt Rewards?
Bilt provides a system in which renters can pay their monthly rent, earn rewards, and avoid fees typically associated with paying by credit card. Renters pay their rent through the Bilt Rewards app, however there are a few things to keep in mind. For example, in order to maximize the program you will need to get Bilt's Mastercard.
If you don't have The Bilt Rewards Mastercard®, then you can still pay your landlord if they are part of the Bilt Rewards Alliance. This is a group of the largest corporate landlords in the U.S., representing millions of units. They have partnered with Bilt and you can pay your rent to these landlords whether or not you have the Bilt credit card. Although as you'll see, it is still much more rewarding to get Bilt's co-branded credit card than to pay rent without it.
Additionally, in January of 2022, Bilt added a new feature to address situations where landlords don't accept credit card payments, even if you are trying to use The Bilt Mastercard®. Now, you can generate ACH / e-check payments that will still run via the credit card and earn points just like they would when paying with the card directly.
If the landlord accepts bank payments, Bilt shows users how to set this up. Rather than coming as a credit card payment, the payment will go to your landlord as a bank transfer. 
Users can simply copy/paste the routing and account numbers generated by Bilt that are tied to the The Bilt Mastercard®.
In this way, Bilt is allowing those without the card to pay landlords associated with the program and those with the card to pay landlords who don't accept credit card payments for rent. In each scenario, you can still earn points when paying your rent each month.
How To Earn Points With Bilt
In September 2021, Bilt completely overhauled its rent rewards program. In order to accrue points on any serious level, you basically need the Bilt Mastercard. Without it, you earn 250 Bilt Rewards points each time you pay rent. Here is how Bilt explains points earning in their rent rewards program:
Residents who enroll in the Bilt Mastercard® can earn up to 2x points on every rent payment + 1x points on all other spend. Residents who enroll in the rewards program, but not the credit card, earn a base of 250 points per rent payment.
Earning Points With The Bilt Mastercard
The Bilt Mastercard is a World Elite Mastercard and has no annual fee. As long as you make at least 5 transactions on the card each month you earn Bilt Rewards points on all of your spend. Bilt Rewards points do not expire.
Bilt Mastercard Welcome Offer:
While the Bilt Mastercard doesn't have a traditional welcome offer, it does offer a bonus for signing up. New Bilt Mastercard cardmembers receive 2X points on all purchases the first 30 days. 
Bilt Mastercard Earning Structure: 
1X points on rent payments, with an annual 50,000 point cap
2X points on travel
3X points on dining
1X on all other purchases
As a World Elite Mastercard, the Bilt Mastercard gets the following benefits:
Cell phone protection: If your cell phone is lost or stolen and you pay your monthly bill with the Bilt Mastercard, then you have coverage for up to $800 per claim and up to 2 claims per year.
Purchase protection: covers purchases for up to 90 days against theft or damage, up to $1,000 per claim.
$120 DoorDash credit: — up to $120 of DoorDash credit each year – Get a $5 discount on your first 2 DoorDash orders each month.
$60 Lyft credit: up to $60 of Lyft credit per year when you ride 3 times per month.
Trip cancellation protection: provides protection against losses on non-refundable, unused payments and deposits if a trip is canceled or interrupted, up to $1,500 per incident.
Rental car insurance: provides physical damage and theft coverage for most rental cars when paid for with the card.
No foreign transaction fees

Bilt Rewards Guide – Elite Status & Tiers
There are four Bilt status tiers in the Bilt Rewards program. This is based off of your total points earning in the year across all categories:
Blue: less than 25,000 Bilt Rewards points earned per year
Silver: 25,001 to 50,000 Bilt Rewards points earned per year
Gold: 50,001 to 100,000 Bilt Rewards points earned per year
Platinum: over 100,000 Bilt Rewards points earned per year
Status & Tier Expiration
You must re-qualify for Bilt status each year. If you earn a status level within the first half of the year, it expires January 31 of the following year. However, status levels earned in the second half of the year will last through all of the following year. For example, earning status in July would give you almost 18 months at that tier.
Status & Tier Perks & Benefits
| Benefit | Blue | Silver | Gold | Platinum |
| --- | --- | --- | --- | --- |
| Earn interest on points | | X | X | X |
| Home ownership concierge | | | X | X |
| Bonus points on new leases or renewals | | X | X | X |
| Complimentary Bilt Collection gift | | | | X |
In addition to some of the benefits that Bilt has in common with other rewards programs, they have also introduced some unique features including:
Earn interest on points: Bilt Rewards is the first program to pay interest on your points balance, coming in the form of additional points. Interest paid is based on your average balance over the last 30 days and the rate is based on the FDIC national savings rate.
Home ownership concierge: For those who redeem their points toward a downpayment, a dedicated Bilt professional will walk them through the home buying process.
Bonus points on new leases or renewals: Based on status level, receive up to 50% bonus points on top of any points issued by landlords for renewing or signing a new lease. Earning is at the following rates: Silver 10%, Gold 25%, and Platinum 50%.
Complimentary Bilt Collection gift: When you reach Platinum status, receive a free gift from the Bilt Collection – "an exclusive and curated assortment of home decor and art".
Bilt Rewards Guide – Redeeming Points
Earning points in any program only works if the redemption options are valuable as well. And in this realm Bilt has worked hard to add many options that should appeal to both normal people and miles and points enthusiasts alike. You'll need the Bilt Rewards app to redeem your points.
Bilt Rewards Redemption Options
As a new rewards program Bilt impresses with their fairly robust set of redemption options including many 1:1 travel transfer partners. While transferring to partners will likely be your best option, there are other ways to redeem your Bilt Rewards points as well.
Here is how you can redeem your Bilt Rewards points:
Cover a portion or all of next month's rent
Cover a portion of a down payment on a future home
Transfer to hotel and airline programs
Fitness classes with varying rates of redemption, starting at 1,600 points
Home decor and art purchases, starting at 5,000 points
In addition, Bilt Rewards is adding other redemption options and partners as time goes on. In our conversations with the program they have indicated that they want to give customers as many ways to redeem as possible and are working on many new avenues and partners in addition to what they currently offer.
Bilt Rewards Transfer Partners
Perhaps the most powerful way to maximize your value with Bilt is by utilizing their transfer partners. Bilt Rewards has a very impressive group of partners including some which you don't often see partnering with many other programs:
Here is a list of the current Bilt Rewards airline and hotel 1:1 transfer partners:
Aer Lingus AerClub (coming September 2022)
American Airlines AAdvantage
Air Canada Aeroplan
Air France / KLM Flying Blue
British Airways Avios
Cathay Pacific Asia Miles
Iberia Plus (coming September 2022)
IHG Rewards
Emirates Skywards
Hawaiian Airlines Hawaiian Miles
Turkish Airlines Miles & Smiles
United Airlines
Virgin Atlantic Flying Club
World of Hyatt
All of the Bilt Rewards hotel and airline transfer partners allow 1:1 transfers to their programs. This means that 1 Bilt Rewards point equals 1 point/mile in any of the partner programs. For example, transferring 1,000 Bilt Rewards points to Hyatt will result in you receiving 1,000 World of Hyatt points. This works the same across all of Bilt's partners.
At this time we haven't personally tested all of the partners, but we have been told in many cases transfers are instant. We'll update this guide when we have more data points on how long it takes to transfer Bilt Rewards points to partners.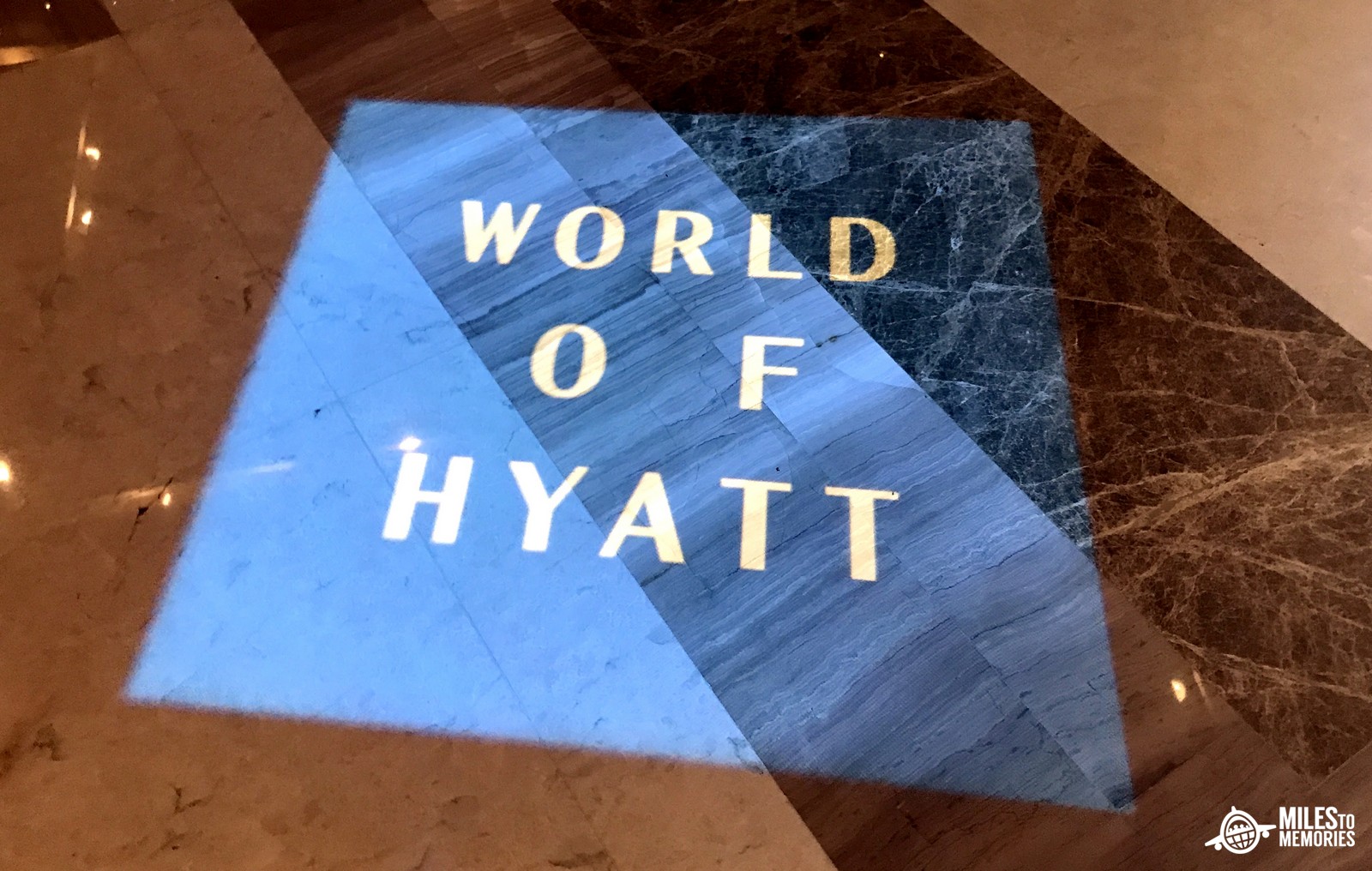 Strengths of transfer partners
Several of these programs already partner with other flexible points currencies, but that doesn't tell the whole story. For example, American Airlines AAdvantage has temporary transfers from Citi ThankYou Points but that isn't likely to continue as a permanent benefit. This puts Bilt Rewards as the only permanent transferable currency linked with AAdvantage.
Plus, offering another partner for Turkish Airlines Miles & Smiles (which currently has only Citi ThankYou Points and Marriott Bonvoy) adds options for those who may lack these points or not like the transfer ratio from Marriott. Also Bilt Rewards will be only the 2nd transfer option to World of Hyatt and IHG which both also partner with Chase Ultimate Rewards. This may turn some heads. Compare to our transfer partners master list here.
Weaknesses of transfer partners
The immediate weakness we notice is in numbers. As of now Bilt only partners with 7 airlines and 2 hotels which can seem limiting. While this may seem like a weakness, Bilt has told us they are looking to add several other big partners as the program grows. This would be similar to Capital One who started small and then added partners over time. As we mentioned before, Bilt also has some unique partners which adds to the overall value in our opinion.
Bilt also offers transfers to some partners that are "catch-all" programs, meaning they take every type of points. Offering Bilt as a transfer option to programs like Emirates Skywards or Air France / KLM Flying Blue, which already have tons of transfer partners, doesn't really "fill a void" or offer anything unique. On the flip side it gives you yet another option for topping off those points.
How Does Bilt Compare to Other Loyalty Programs?
By this point you've seen how you can earn points when paying your rent, some of the unique aspects of Bilt's program and how to transfer to airline and hotel partners, but you might still be wondering how Bilt compares to other loyalty programs. Let's take a look.
Bilt Rewards Guide – Strengths vs. Other Programs
While no loyalty program is perfect, we have been impressed with the way Bilt has launched their program including a number of unique aspects and strengths when compared to their competitors.
Here are some of the strengths we see in Bilt's program:
1:1 transfer ratios
Some unique hotel and airline partners
Ability to earn rewards without huge fees when paying rent on a credit card
Earn interest on your points
Lifestyle redemption options that are unique to Bilt
Compelling no annual fee card with some valuable perks
Bilt can offer bonus points on leases, they work closely with landlords and they will report your rent payments to credit bureaus
How Does Bilt Compare – Weaknesses vs. Other Programs
While we have been impressed with Bilt Rewards and overall find it to be valuable for people who pay rent, there are a few weaknesses we should point out in their program.
Here are some of Bilt's weaknesses when compared to other programs:
You need to get their co-branded card – You really need the Bilt Mastercard in order to maximize their program and earn any substantial amount of points. This makes sense given the value of the points and unique aspect to their ecosystem, but it is a barrier to entry for some.
Only earn 1X on the main category – For some this may be confusing, but Bilt has gone from a system where people pay a fee when paying rent to giving 1X back in rewards. So while we don't see a bonus category for rent, Bilt Rewards members are getting back significantly more than they would otherwise considering the current rental payment systems.
Bonus categories – The Bilt Mastercard doesn't offer any unique spending categories where it outshines other options must of us already have in our wallets. Perusing our list of bonus categories on credit cards, we have equal or better cards for all spend categories here, but then again none of those cards earn rewards on rent payments. We also find the bonus categories Bilt does offer to be compelling considering it is a no annual fee card.
Is Bilt Worth It?
If you are currently renting, then Bilt Rewards (specifically combined with the credit card) is a program that is worth looking at. If you are paying rent via credit card with a fee or just not earning rewards then we don't see why you wouldn't want to take a look at Bilt Rewards and the ecosystem they have created. Their credit card is simple and comes without a fee, plus the program delivers on what it promises and for us points & miles people they have even added some very good 1:1 transfer partners.
Sure you could use other services that charge big fees and use that spend towards meeting bonuses on other cards, but that isn't what Bilt is about. It is about earning valuable rewards in a simple and easy way for the spend you already have. For this reason it's hard to see why renters wouldn't want to get and use Bilt Rewards and their co-branded Bilt Mastercard.
Bilt Rewards Guide – Final Thoughts
It isn't often that a new rewards program launches and it is even more rare that the program launching is a good one. Bilt has shown they can adapt quickly in order to stay competitive and this latest version of their program is a winner in our opinion. They took something (paying rent) that was overly costly and frustrating for no reason and made it simple and rewarding.
Whether you are a nerd like us and want to maximize all of your points and transfers or simply want to earn points in order to save a bit on your rent, Bilt has you covered. While there are a few weaknesses and things Bilt needs to work on, as the program sits today it is a winner for renters and is something we strongly encourage our readers to take a close look at.