Disclosure: Miles to Memories has partnered with CardRatings for our coverage of credit card products. Miles to Memories and CardRatings may receive a commission from card issuers. Opinions, reviews, analyses & recommendations are the author's alone, and have not been reviewed, endorsed or approved by any of these entities. Links in this post may provide us with a commission.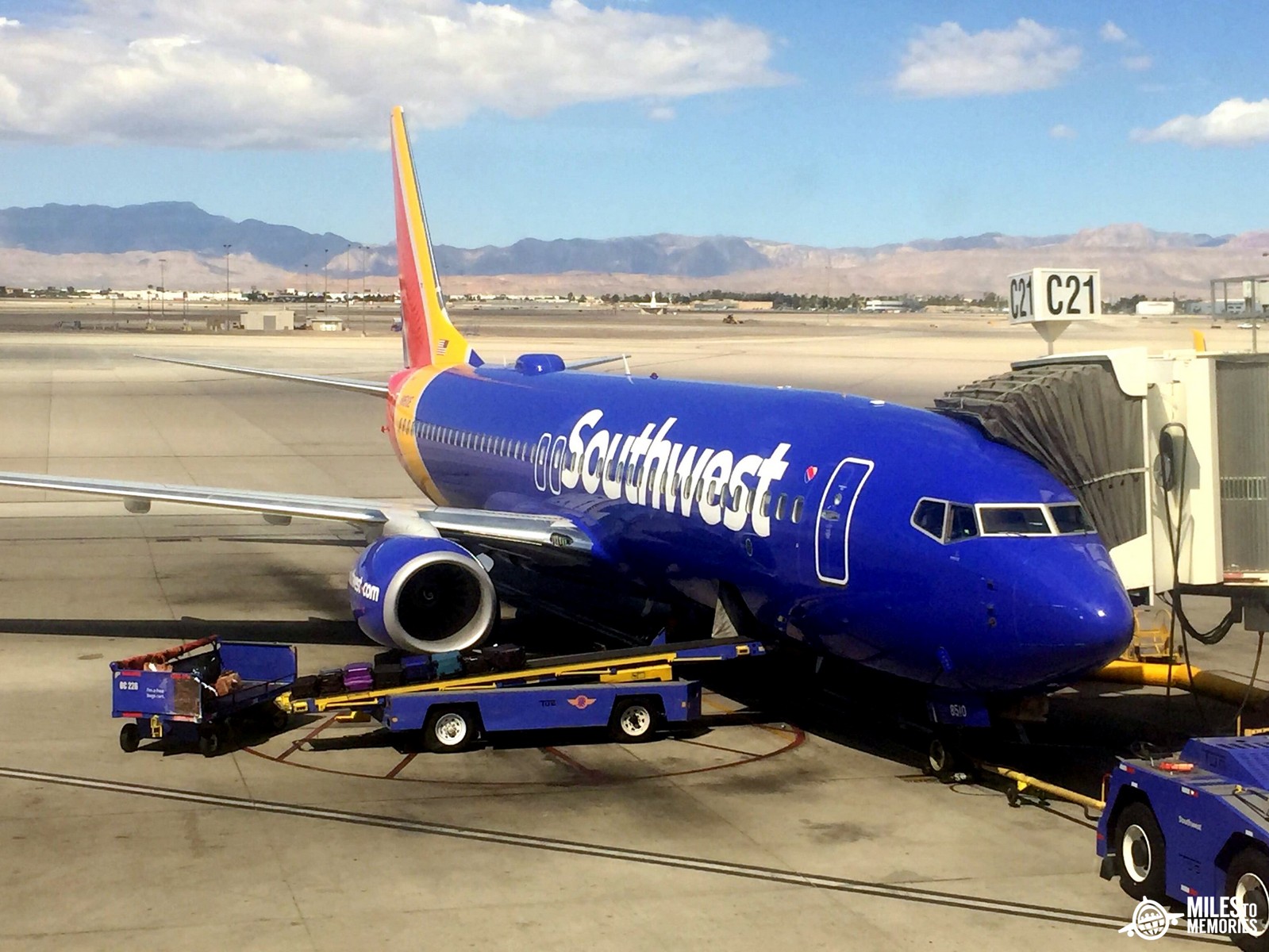 Why The Companion Pass Is Getting A Hard Pass From Me
There is no doubt that the Southwest Companion pass is a favorite perk of the miles & points community.  It is probably the most lucrative domestic travel perk out there.  Having said that the Companion Pass is getting a hard pass from me this time around.
What Is The Companion Pass?
Before we get ahead of ourselves I should explain what the Companion Pass (CP) is. The CP allows you to designate a traveler to fly with you for free on Southwest (you still must pay the taxes and fees for the companion). You can change your companion 3 times in a calendar year, which gives you a lot of flexibility. The best part is that this works for award flights or paid flights.
And if you time it right you can earn the Companion Pass for essentially 24 months. The perfect time for that opportunity is now. It is a truly magnificent program, it is just not for me right now.
How Do You Earn The Companions Pass?
One more thing we should discuss before we talk about why I am giving the Companion Pass a hard pass.  That is, how do you earn this magical carpet ride of free flights with friends?
To qualify for a companion pass, you can fly 100 qualifying one-way flights or earn 125,000 qualifying points in a calendar year. You'll earn the Companion Pass for the following full calendar year, plus the remainder of the year in which you earned it. It is possible to earn it for close to 24 months if you time it right. 

Taking 100 flights is not feasible for people who don't travel for work.  Earning 125,000 Rapid Rewards points is a tall task too but there is a workaround. Credit card welcome offers count towards the 125,000 points needed. You can apply for a Southwest personal card, like the Southwest Plus, and a business card, like the Southwest Performance Business card, and that can earn you over 125,000 Rapid Rewards points.
If you are unable to get a business card there are other ways to earn points to reach the 125,000 point threshold.  You can pair these earning methods with a personal card welcome offer.  Here is a list of other earning methods that work towards the 125,000 point total.
Flying – earn 6 points per dollar on wanna get away fares
Use your Southwest credit card for 1 point per dollar.  This is only advisable if you are shooting for a companion pass.
Use the Rapid Rewards shopping portal
Use the Rapid Rewards dining club
Booking hotels or car rentals on Southwest.com
Credit card referral points (up to 10,000 points per referral)
Credit card anniversary bonus points (3,000-7,500 points per year depending on card)
Some Rocketmiles bookings count as well
You can see my whole breakdown of the Companion Pass and some tips when using it here.

Wait, So Why Is The Companion Pass A Hard Pass?
This sounds great and I have admitted that it is amazing value, the most valuable thing in domestic travel actually.  So why am I giving it a pass?
Is it because it has become harder to earn with the Southwest family card rule? No.
It must be because Southwest recently increased the earning requirements from 110,000 Rapid Rewards points to 125,000 RR points?  That isn't it either. With increased welcome offers the increase doesn't change the strategy at all.
Aha it is because you are over Chase 5/24 and you can't get the offers needed to make it work?  That was true up until now, but that isn't the case for my family anymore.
It is because you are a snob and only want to fly internationally, right?  I actually travel a ton more domestically than I do internationally. Plus there are actually a few decent international destinations on Southwest's route map so that isn't it.
There Are Three Reasons I Am Passing On The Companion Pass.
The concerns listed above are all legit concerns but there are three main reasons I am giving the Companion Pass the deuces this time around.
Their Route Map Blows (For Me)
The first issue I have is that Southwest's route network out of Detroit is pretty terrible.  We have almost no direct flights out of DTW.  And even for the routes that we do have non stop flights they are sometimes limited to one or two flights per day.  While Southwest's Companion Pass could save me money on flights with my family they will also often take me quite a bit longer to reach my destination.  I don't want to have to stop in Atlanta with a 2 hour layover on the way to Orlando (which is a 2 hour direct flight normally).
I got into miles and points to travel better.  That doesn't mean lie flat and caviar everywhere. It means that I can fly at better times or on direct flights instead of connecting.  Flying the most direct route all the time is being #bougieAF in my world.  Time is the most valuable thing to me right now and miles and points allow me to have more of it at my destination.  Sadly Southwest does not.
They Are Not That Cheap 
I have noticed more and more when I search Southwest that they just are not competitive.  They want me to fly a connecting flight AND pay more to do it?! No thanks. Sure when you take into account that you would only be paying for one of the two tickets that would make it cheaper. But that value is diminished when the flights are already 20%-30% more expensive.
This is what I have noticed out of Detroit. If you live near a Southwest hub like Baltimore etc. then this wouldn't be the case for you. In Detroit Spirit blows their pricing out of the water most of the time and that includes me getting a Big Front Seat.  To be honest they are often around the same price as Delta or American out of Detroit. Plus American or Delta is often giving me a direct flight versus a connection with Southwest.
It Would Be My Wife Earning The Companion Pass
My wife is the one dropping under Chase 5/24 this month. I had originally thought I would just have her earn the Companion Pass with my new found 5/24 freedom.  That is the party line after all!  But the more I thought about it the more I realized this doesn't really work for us.
She doesn't travel as much as I do so the Companion Pass' value would be a lot less useful in that scenario.  And it would make us fly less convenient routes on the trips we did take, which does not earn me any wife points (which are the most valuable points by far).
I plan on getting her a Chase Ink Preferred and a Chase Sapphire Preferred instead.  If you are wondering why the CSP instead of the Chase Sapphire Reserve I have shared my thinking on that in the past. Essentially the best play is to get the Preferred and then upgrade it to the Reserve after the first year.
Final Thoughts
For all of the reasons listed above I can not in good conscience get a Companion Pass.  My wife being the one earning it is a big part of the story. I would be able to use it twice as much if not more if I was earning it. But Southwest's route network out of Detroit is the bigger issue.
It is just not convenient to fly Southwest out of my airport and convenience is the number one perk of miles & points, at least in my opinion.  I even talked about the darkside of the Companion Pass in the past.  My buddy was routinely sacrificing convenience to save a few points with his CP.
I wanted to share this thinking with you so that you see this isn't a one size fits all game.  Just because a deal is a great deal for most people doesn't mean it is good for you.  Get away from the group think and crunch the numbers for yourself and do what is best for you.  The Companion Pass is a great deal for most people, but it wasn't for me this time around.
Miles to Memories has partnered with CardRatings for our coverage of credit card products. Miles to Memories and CardRatings may receive a commission from card issuers.