Great Wolf Lodge Scottsdale Review
My 4 year old son absolutely loves the Great Wolf Lodge. It really is a howling great time for the kids, as they like to say. So, when I found myself with an unexpected 3 day weekend this past week, it seemed like an easy getaway. It's an hour flight from Las Vegas to Phoenix. I was swimming in Southwest vouchers after the recent meltdown. From there, it's about a 15 minute ride to Scottsdale, where this lodge was located. There are numerous locations throughout the country to choose from. There's not much around the area of the property, other than a couple restaurants and a Target, which is fine, because you really don't need to leave while there.
We wanted to do a trip just for him, where he could be in charge of everything we did and ate. This place is perfect for that.These properties are heavily themed towards kids, down to almost every detail. Also, everyone gets a free pair of wolf ears, a cute touch. Let's get into the details of my stay.
Great Wolf Lodge Scottsdale – How I Hacked The Cost
Great Wolf lodge isn't cheap, but I was able to find ways to save when booking the room. To start, I used a targeted promo code. I have received these via email ever since our first stay last year. They are good from anywhere to 25-40% off the room rate, depending on the dates, time of week, etc. The best deals are obviously midweek and off season of major holidays. Anytime school is out, rates are higher. We planned a trip over Martin Luther King weekend, so we were definitely at the high end.
Rates for my Great Wolf Lodge Scottsdale Stay: I booked a Saturday and Sunday night, priced at $259.99 and $309.99. Add a $39.99 resort fee per night on top of that, as well as taxes.
How I Saved Even More
To save even more money on my stay I managed to stack a Chase offer along with some credit card rewards. First, I used an offer on my Sapphire Reserve for 10% off, kicking me back about $35. My plan was to use my newly reacquired Sapphire Reserve yearly $300 travel credit to defray the cost, but I had to burn that during the Southwest meltdown from Christmas break to rent a car. No worries though, I had a backup. I put the rest of the cost on my Venture X. I plan to use points via the travel eraser feature at 1 cent per point to erase the cost.
Great Wolf Lodge Scottsdale Review – Checking Into Our Family Suite
The Great Wolf Lodge app is very useful for providing information on what's happening, checking in, mobile ordering food, and chatting with guest relations. Well worth downloading in advance. There are self serve kiosks available for an expedited check in, which is at 4 pm. We arrived around 11:30 am, and were able to get our wristbands immediately. The wristbands work much like a Disney Magic Band. You can room charge, access the water park, and open your room with it. Definitely comes in handy when you are at the water park most of the day.
While the rates can be high, you get a lot more than just a hotel room included with your stay. You get to use the waterpark starting at 1 pm on your arrival day, as well as on your checkout day. We had a day bag ready with our swimming clothes, and left the rest with the front desk until our room was ready, which was around 2:30 pm. This came in handy on checkout day, as our flight was later in the day and was delayed an hour. No problem, more waterpark time! We checked out at 11, took our day bag, and left our things with the front desk again.
Our family suite was fairly decently sized. All the rooms have theming inside, such as a forest and camping tent painted on the wall. The sink was separate from the toilet and shower, but I still thought the room was well laid out and very spacious. I also found the beds and pillows to be very comfortable. The only small nitpick was that there wasn't a safe for valuables and there weren't enough coffee and toiletries in the room. Although, it seems like every hotel doesn't stock enough of those things, especially now that the rooms aren't cleaned daily. We didn't have housekeeping while there, although that doesn't really bother me too much, but it is something to be aware of.
Great Wolf Lodge Resort Activities
Great Wolf Lodge Scottsdale has tons of activities for the kids. There is an interactive game called Magiquest, where you wave a magic wand at various things around the resort and complete various tasks. They have a knighting ceremony every day as well. It's adorable. There are also dance parties, story time, character meet and greets, crafts, and cartoons throughout the day.
The resort also has a video arcade, rock climbing wall, mini bowling alley, mini golf course, a mining adventure, and a rope course. Every kid I saw (and there were a ton) looked like they were having an absolute blast doing whatever activity they were doing. Most people end up spending the bulk of their time at the water park, but there is definitely plenty to do otherwise. We spent time in the arcade, and doing the Magiquest game. My son also enjoyed the evening story time and dance party quite a bit. There is really no need to leave the resort at all.
Great Wolf Lodge Scottsdale Review – Feed The Little Wolves!
As far as dining options, there is a pizza place (Hungry Like The Wolf), an American place (Buckets), a Mexican place (Timbers), Ben & Jerry's, and Dunkin' Donuts. There are two sit down places- Campfire Kitchen (breakfast, with buffet), and Barnwood (dinner). Timbers and Buckets are inside the water park, as is The Watering Hole bar. There is also a grab and go market and a candy shop in the resort. Mobile ordering can come in handy during some of the busier times of day, but isn't necessary.
For the most part, the food was decent enough, but Timbers was the standout to me. I recommend the street tacos and street corn. Most food items were acceptably priced, not cheap, but also not too expensive. We were pretty simple on this trip. Dunkin Donuts for breakfast, and then Timbers or Buckets for lunch while in the park, followed by pizza for dinner. Pretty much how any kid wants it.
An interesting quirk is with the fountain beverages. The cups have a QR code that you scan, which then gives you a time/amount limit with which to fill your beverage. There is a refill package, which I think still has some limitations and required scanning the code. Interesting way to keep people from just stealing free drinks all day.
Great Wolf Lodge's Main Attraction – The Indoor Waterpark!
The real reason most people go..
The water park is definitely the main attraction of Great Wolf Lodge Scottsdale and it's a great time for the kids. My wife and I enjoyed ourselves as well, but we let our son basically call the shots the whole time as to what we would do. His favorite thing is the giant wave pool, which is intense! The wolf howl rings through the building every 10 minutes or so, and every kid in the place would scream with both joy and fear of the giant waves coming to knock them down repeatedly for the next 5 minutes. It's really hilarious to see.
My son was no exception. We stayed close to him during the wave portions, and eventually he figured out to keep his mouth closed in order to not swallow water, to take the waves on his side, or to swim under them. After 5 minutes of waves blasting the kids and taking out the legs of parents all around, it would turn into a nice calm wading pool for the next 5 minutes. Then the wolf would howl again and the madness resumed. Rinse and repeat.
In addition to the wave pool, Great Wolf Lodge also houses a huge playhouse water structure with a few water slides and buckets big and small filling up and dumping water on unsuspecting kids. It had a couple slides for the smaller kids, and a couple for the slightly bigger kids. The best is the giant bucket at the top that douses everyone even remotely close to it every 5 minutes or so. There is also a smaller pool with slides for the youngest kids, a regular size pool with a basketball hoop and a lazy river.
The kids get either a red, yellow, or green wristband based on their height, which corresponds to the various water slides they can ride. There are two slides with tubes for single and double riders, two slides with large rafts that can hold 4-5 people, and a body slide where the bottom drops out and goes super fast. Turnover on the slides is a bit slow, so there's usually around a 10-20 minute wait for some of the slides depending on the time of day. Just enough time to get kind of dry so you can get soaked again! They were all fun rides though, and we did them a bunch of times while there.
The Waterpark – More to Know
For the parents' sake, the bar is in the middle of the park, and you can basically drink wherever inside the park, which helps when you spend a bunch of time watching your kid playing. I highly recommend the Scottsdale Blonde beer. So good. The drinks aren't terribly overpriced either, which is nice. However, it was really cool to watch our son decide how long to stay and play at each part of the park. He made lots of friends and had such a great time.
Something important to note is that you have to scan your wristband to take towels and scan when you return them. If not, they will charge a $15 fee per unreturned towel. Between this and the drink machine, they definitely have their act together when it comes to not losing product!
Great Wolf Lodge Scottsdale Review – Bottom Line
If I had to critique anything, I'd say there could be just a bit more seating available inside the waterpark, as it is always a bit of a hunt to find a chair. Also, even though there are a few signs saying to walk, kids run literally everywhere inside there, and the whole time I was paranoid about some kid cracking their head open. I did see quite a few kids completely wipe out. Everything is wet and a bit slippery even when just walking. The lifeguards were abundant and definitely have a tall task on their hands, but I would have liked to see a few more attendants around to stop kids from running.
All in all, Great Wolf Lodge Scottsdale is a wonderful place to go if you want to take your kid somewhere and just let them be wild with joy. Every kid there was having a blast. Every detail of the resort is geared well towards kids as well. That said, you definitely have to be in the right mindset for this kind of stay. Go with the flow, have a drink or two, eat burgers and ice cream, and just have fun. It can be a bit pricey overall, and isn't the easiest to travel hack, but it is doable. Having my four year old thank me and tell me how much he loved me for taking him there made it all worth it. Seeing him happy is all I need to justify the trip.
Disclosure: Miles to Memories has partnered with CardRatings for our coverage of credit card products. Miles to Memories and CardRatings may receive a commission from card issuers.
---
New Card - Capital One Venture X Business 150K!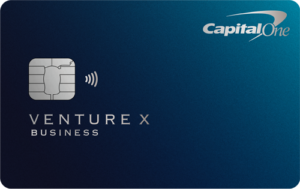 Capital One Venture X Business
earns 2X miles on everyday purchases plus up to 10X in bonus categories. You also get access to Capital One lounges plus an annual travel credit & anniversary bonus. Right now you earn
bonus_miles_full.
---
Opinions, reviews, analyses & recommendations are the author's alone, and have not been reviewed, endorsed or approved by any of these entities.