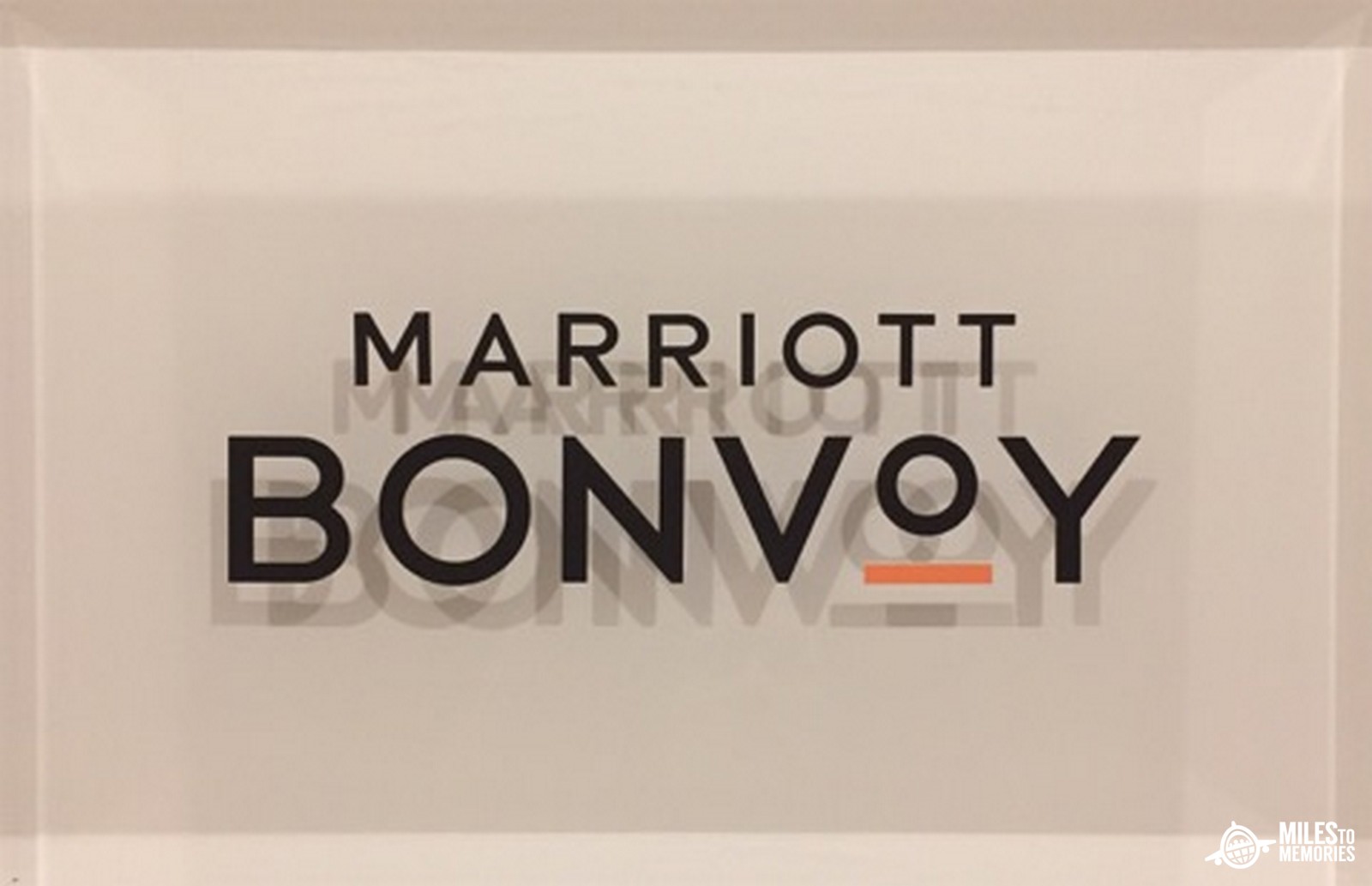 Marriott Announces Hotel Category Changes for 2021
Marriott has announced the list of hotels that will change categories in 2021. This list is usually published annually and it makes adjustments for select properties by moving them in higher or lower categories.
Well this year's list is much smaller than usual, and as expected, most hotels are moving down a category.
A total of 201 Marriott properties are changing. 51 hotels are going up one and 150 of them are going down one category. The new changes go into effect March 3, 2021. So you have some time to do your research and decide if you need to book now or later. If the hotel where you plan to stay in the near future is going up in price, then you should book it now, before March 3rd.
Category Changes
One of the important cutoffs is 35K point nights, which can be booked with Free Night Certificates. These are hotels that will now be bookable with 35K points.
Fairfield Inn & Suites Augusta Fort Gordon Area
Charleston Kiawah Island/Andell Inn
Curaçao Marriott Beach Resort
Moxy Lausanne City
The Glenmark, Glendale, a Tribute Portfolio Hotel
The Opus, Westchester
La Caserne Chanzy Hotel & Spa, Autograph Collection
Burj Rafal Riyadh, A Marriott International Hotel
Fairfield Inn & Suites Virgin Zion National Park
JW Marriott Marquis Hotel Shanghai Pudong
Sheraton Vancouver Wall Centre
On the other hand, these hotels are moving up a category and will no longer be bookable with 35K Free Night Certificates:
The Lytle Park Hotel, Autograph Collection
Sheraton Kauai Coconut Beach Resort
JW Marriott Gold Coast Resort & Spa
Marriott Puerto Vallarta Resort & Spa
Aloft Ocean City
Residence Inn Ocean City
Full List
| | | | | |
| --- | --- | --- | --- | --- |
| Hotel | Brand | Country | Current Cat. | New Cat. |
| AC Hotel Berlin Humboldthain Park | AC Hotels by Marriott | Germany | 4 | 3 |
| AC Hotel Bogota Zona T | AC Hotels by Marriott | Colombia | 2 | 3 |
| AC Hotel Penang | AC Hotels by Marriott | Malaysia | 2 | 1 |
| AC Hotel Riga | AC Hotels by Marriott | Latvia | 3 | 2 |
| Aloft Austin Airport | Aloft | USA | 4 | 3 |
| Aloft Bali Seminyak | Aloft | Indonesia | 4 | 3 |
| Aloft Jakarta TB Simatupang | Aloft | Indonesia | 3 | 2 |
| Aloft Kathmandu Thamel | Aloft | Nepal | 3 | 2 |
| Aloft Ocean City | Aloft | USA | 5 | 6 |
| Batam Marriott Hotel Harbour Bay | Marriott Hotels & Resorts | Indonesia | 5 | 4 |
| Buenos Aires Marriott | Marriott Hotels & Resorts | Argentina | 5 | 4 |
| Burj Rafal Riyadh, A Marriott International Hotel | Marriott Hotels & Resorts | Saudi Arabia | 6 | 5 |
| Charleston Kiawah Island/Andell Inn | Residence Inn By Marriott | USA | 6 | 5 |
| Clark Marriott Hotel | Marriott Hotels & Resorts | Philippines | 3 | 4 |
| Courtyard Aruba Resort | Courtyard By Marriott | Aruba | 4 | 5 |
| Courtyard by Marriott Qinhuangdao West | Courtyard By Marriott | China | 3 | 2 |
| Courtyard Charleston-North Charleston | Courtyard By Marriott | USA | 4 | 3 |
| Courtyard Chisinau | Courtyard By Marriott | Moldova | 3 | 2 |
| Courtyard Cocoa Beach Cape Canaveral | Courtyard By Marriott | USA | 4 | 5 |
| Courtyard Edina Bloomington | Courtyard By Marriott | USA | 3 | 2 |
| Courtyard Elkhart | Courtyard By Marriott | USA | 4 | 3 |
| Courtyard Halifax Dartmouth | Courtyard By Marriott | Canada | 4 | 3 |
| Courtyard Hamburg City | Courtyard By Marriott | Germany | 4 | 3 |
| Courtyard Hangzhou West | Courtyard By Marriott | China | 3 | 2 |
| Courtyard Hilton Head Island | Courtyard By Marriott | USA | 4 | 5 |
| Courtyard Houston North/Shenandoah | Courtyard By Marriott | USA | 2 | 3 |
| Courtyard Montreal Brossard | Courtyard By Marriott | Canada | 4 | 3 |
| Courtyard Penang | Courtyard By Marriott | Malaysia | 2 | 1 |
| Courtyard Seattle Northgate | Courtyard By Marriott | USA | 5 | 4 |
| Courtyard Shenzhen Bao'an | Courtyard By Marriott | China | 3 | 2 |
| Courtyard Singapore Novena | Courtyard By Marriott | Singapore | 5 | 4 |
| Curaçao Marriott Beach Resort | Marriott Hotels & Resorts | Curacao | 6 | 5 |
| Delta Hotels Baltimore North | Delta Hotels and Resorts | USA | 5 | 4 |
| Delta Hotels Burlington | Delta Hotels and Resorts | USA | 5 | 4 |
| Delta Hotels Chicago Willowbrook | Delta Hotels and Resorts | USA | 4 | 3 |
| Delta Hotels Huntington Mall | Delta Hotels and Resorts | USA | 4 | 3 |
| Delta Hotels Kunming | Delta Hotels and Resorts | China | 2 | 1 |
| Delta Hotels Milton Keynes | Delta Hotels and Resorts | UK | 4 | 3 |
| Delta Hotels Muskegon Lakeshore Convention Center | Delta Hotels and Resorts | USA | 4 | 3 |
| Element Bentonville | Element | USA | 4 | 3 |
| Element Bloomington Mall of America | Element | USA | 4 | 3 |
| Element by Westin Bali Ubud | Element | Indonesia | 3 | 2 |
| Element Toronto Airport | Element | Canada | 4 | 3 |
| Ermita, Cartagena, a Tribute Portfolio Hotel | Tribute | Colombia | 3 | 4 |
| Fairfield by Marriott Ahmedabad | Fairfield Inn By Marriott | India | 2 | 1 |
| Fairfield by Marriott Bali Kuta Sunset Road | Fairfield Inn By Marriott | Indonesia | 3 | 2 |
| Fairfield by Marriott Bali Legian | Fairfield Inn By Marriott | Indonesia | 2 | 1 |
| Fairfield by Marriott Busan Songdo Beach | Fairfield Inn By Marriott | South Korea | 4 | 3 |
| Fairfield by Marriott Edmonton International Airport | Fairfield Inn By Marriott | Canada | 1 | 2 |
| Fairfield by Marriott Gifu Gujo | Fairfield Inn By Marriott | Japan | 4 | 3 |
| Fairfield by Marriott Gifu Mino | Fairfield Inn By Marriott | Japan | 4 | 3 |
| Fairfield by Marriott Gifu Seiryu Satoyama Park | Fairfield Inn By Marriott | Japan | 4 | 3 |
| Fairfield by Marriott Inn & Suites Cortland | Fairfield Inn By Marriott | USA | 4 | 3 |
| Fairfield by Marriott Kyoto Kyotamba | Fairfield Inn By Marriott | Japan | 4 | 3 |
| Fairfield by Marriott Kyoto Miyazu | Fairfield Inn By Marriott | Japan | 4 | 3 |
| Fairfield by Marriott Mie Mihama | Fairfield Inn By Marriott | Japan | 4 | 3 |
| Fairfield by Marriott Montreal Downtown | Fairfield Inn By Marriott | Canada | 5 | 4 |
| Fairfield by Marriott Osaka Namba | Fairfield Inn By Marriott | Japan | 4 | 3 |
| Fairfield by Marriott Sapporo | Fairfield Inn By Marriott | Japan | 4 | 3 |
| Fairfield by Marriott Tochigi Motegi | Fairfield Inn By Marriott | Japan | 4 | 3 |
| Fairfield by Marriott Tochigi Utsunomiya | Fairfield Inn By Marriott | Japan | 4 | 3 |
| Fairfield Inn & Suites Appleton | Fairfield Inn By Marriott | USA | 3 | 2 |
| Fairfield Inn & Suites Asheville Airport/Fletcher | Fairfield Inn By Marriott | USA | 5 | 4 |
| Fairfield Inn & Suites Augusta Fort Gordon Area | Fairfield Inn By Marriott | USA | 6 | 5 |
| Fairfield Inn & Suites Augusta Washington Rd./I-20 | Fairfield Inn By Marriott | USA | 4 | 3 |
| Fairfield Inn & Suites Bardstown | Fairfield Inn By Marriott | USA | 3 | 2 |
| Fairfield Inn & Suites Billings | Fairfield Inn By Marriott | USA | 2 | 3 |
| Fairfield Inn & Suites Camarillo | Fairfield Inn By Marriott | USA | 4 | 3 |
| Fairfield Inn & Suites Charlotte Monroe | Fairfield Inn By Marriott | USA | 3 | 2 |
| Fairfield Inn & Suites Dallas DFW Airport North/Coppell Grapevine | Fairfield Inn By Marriott | USA | 3 | 2 |
| Fairfield Inn & Suites Goshen | Fairfield Inn By Marriott | USA | 4 | 3 |
| Fairfield Inn & Suites Jasper | Fairfield Inn By Marriott | USA | 1 | 2 |
| Fairfield Inn & Suites Kansas City Shawnee | Fairfield Inn By Marriott | USA | 3 | 2 |
| Fairfield Inn & Suites Lincoln Crete | Fairfield Inn By Marriott | USA | 3 | 2 |
| Fairfield Inn & Suites Louisville Jeffersonville | Fairfield Inn By Marriott | USA | 3 | 2 |
| Fairfield Inn & Suites Menifee | Fairfield Inn By Marriott | USA | 4 | 3 |
| Fairfield Inn & Suites Milwaukee West | Fairfield Inn By Marriott | USA | 4 | 3 |
| Fairfield Inn & Suites Minneapolis Shakopee | Fairfield Inn By Marriott | USA | 3 | 2 |
| Fairfield Inn & Suites Moorpark Ventura County | Fairfield Inn By Marriott | USA | 4 | 3 |
| Fairfield Inn & Suites Pittsburgh Downtown | Fairfield Inn By Marriott | USA | 4 | 3 |
| Fairfield Inn & Suites Tampa Riverview | Fairfield Inn By Marriott | USA | 3 | 2 |
| Fairfield Inn & Suites Virgin Zion National Park | Fairfield Inn By Marriott | USA | 6 | 5 |
| Fairfield Inn & Suites Waller | Fairfield Inn By Marriott | USA | 3 | 2 |
| Fairfield Inn & Suites Warsaw | Fairfield Inn By Marriott | USA | 4 | 3 |
| Fairfield Inn & Suites Whitewater | Fairfield Inn By Marriott | USA | 3 | 2 |
| Fairfield Inn & Suites Williamstown | Fairfield Inn By Marriott | USA | 1 | 2 |
| Fairfield Lima Miraflores | Fairfield Inn By Marriott | Peru | 1 | 2 |
| Four Points by Sheraton Atlanta Airport West | Four Points | USA | 4 | 3 |
| Four Points by Sheraton Bali, Ungasan | Four Points | Indonesia | 2 | 1 |
| Four Points by Sheraton Balikpapan | Four Points | Indonesia | 2 | 1 |
| Four Points by Sheraton Batam | Four Points | Indonesia | 4 | 3 |
| Four Points by Sheraton Boston Newton | Four Points | USA | 5 | 4 |
| Four Points by Sheraton Chicago Westchester/Oak Brook | Four Points | USA | 3 | 2 |
| Four Points by Sheraton Dar es Salaam New Africa | Four Points | Tanzania | 3 | 2 |
| Four Points by Sheraton Doha | Four Points | Qatar | 3 | 2 |
| Four Points by Sheraton Edmonton International Airport | Four Points | Canada | 1 | 2 |
| Four Points by Sheraton Elkhart | Four Points | USA | 4 | 3 |
| Four Points by Sheraton Hefei, Shushan | Four Points | China | 1 | 2 |
| Four Points by Sheraton Kuala Lumpur, Chinatown | Four Points | Malaysia | 2 | 1 |
| Four Points by Sheraton Omaha Midtown | Four Points | USA | 4 | 3 |
| Four Points by Sheraton Phuket Patong Beach Resort | Four Points | Thailand | 4 | 3 |
| Four Points by Sheraton Prishtina City | Four Points | Kosovo | 3 | 2 |
| Four Points by Sheraton Santiago | Four Points | Chile | 3 | 2 |
| Four Points by Sheraton Sharjah | Four Points | UAE | 2 | 1 |
| Four Points by Sheraton Singapore, Riverview | Four Points | Singapore | 5 | 4 |
| Four Points by Sheraton Suzhou, Wuzhong | Four Points | China | 1 | 2 |
| Four Points by Sheraton Warsaw Mokotow | Four Points | Poland | 3 | 2 |
| Grand Hotel Suisse Majestic, Autograph Collection | Autograph Collection | Switzerland | 7 | 6 |
| Hangzhou Marriott Hotel Qianjiang | Marriott Hotels & Resorts | China | 3 | 4 |
| Hotel Paso Del Norte, Autograph Collection | Autograph Collection | USA | 5 | 4 |
| JW Marriott Gold Coast Resort & Spa | Marriott Hotels & Resorts | Australia | 5 | 6 |
| JW Marriott Hotel Shenzhen | Marriott Hotels & Resorts | China | 3 | 4 |
| JW Marriott Hotel Yinchuan | Marriott Hotels & Resorts | China | 4 | 3 |
| JW Marriott Marquis Hotel Shanghai Pudong | Marriott Hotels & Resorts | China | 6 | 5 |
| JW Marriott Muscat | Marriott Hotels & Resorts | Oman | 5 | 4 |
| JW Marriott Parq Vancouver | Marriott Hotels & Resorts | Canada | 7 | 6 |
| La Caserne Chanzy Hotel & Spa, Autograph Collection | Autograph Collection | France | 6 | 5 |
| Las Alcobas, a Luxury Collection Hotel, Mexico City | Luxury Collection | Mexico | 6 | 7 |
| Marriott Phoenix Chandler | Marriott Hotels & Resorts | USA | 5 | 4 |
| Marriott Puerto Vallarta Resort & Spa | Marriott Hotels & Resorts | Mexico | 5 | 6 |
| Marriott Riyadh Diplomatic Quarter | Marriott Hotels & Resorts | Saudi Arabia | 3 | 4 |
| Mesm Tokyo, Autograph Collection | Autograph Collection | Japan | 6 | 7 |
| Moxy Amsterdam Schiphol Airport | MOXY HOTELS | Netherlands | 4 | 3 |
| Moxy Copenhagen Sydhavnen | MOXY HOTELS | Denmark | 5 | 4 |
| Moxy Darmstadt | MOXY HOTELS | Germany | 3 | 2 |
| Moxy Edinburgh Airport | MOXY HOTELS | UK | 4 | 3 |
| Moxy Frankfurt Airport Kelsterbach | MOXY HOTELS | Germany | 3 | 2 |
| Moxy Lausanne City | MOXY HOTELS | Switzerland | 6 | 5 |
| Moxy Minneapolis Downtown | MOXY HOTELS | USA | 4 | 3 |
| Moxy Osaka Shin Umeda | MOXY HOTELS | Japan | 5 | 4 |
| Moxy Paris Charles de Gaulle Airport | MOXY HOTELS | France | 4 | 3 |
| Moxy Patra Marina | MOXY HOTELS | Greece | 3 | 2 |
| Moxy Seoul Insadong | MOXY HOTELS | South Korea | 4 | 3 |
| Moxy Warsaw Praga | MOXY HOTELS | Poland | 3 | 2 |
| Moxy York | MOXY HOTELS | UK | 4 | 3 |
| Portland Sheraton at Sable Oaks | Sheraton | USA | 5 | 4 |
| Renaissance Dhaka Gulshan Hotel | Renaissance Hotels | Bangladesh | 5 | 4 |
| Renaissance Milwaukee West Hotel | Renaissance Hotels | USA | 4 | 3 |
| Renaissance Minneapolis Bloomington Hotel | Renaissance Hotels | USA | 4 | 3 |
| Renaissance Shenzhen Bay Hotel | Renaissance Hotels | China | 4 | 3 |
| Renaissance Shenzhen Luohu | Renaissance Hotels | China | 3 | 4 |
| Residence Inn Big Sky/The Wilson Hotel | Residence Inn By Marriott | USA | 4 | 5 |
| Residence Inn Cincinnati Northeast/Mason | Residence Inn By Marriott | USA | 2 | 3 |
| Residence Inn Ghent | Residence Inn By Marriott | Belgium | 4 | 3 |
| Residence Inn Indianapolis Keystone | Residence Inn By Marriott | USA | 2 | 3 |
| Residence Inn Merida | Residence Inn By Marriott | Mexico | 4 | 3 |
| Residence Inn Ocean City | Residence Inn By Marriott | USA | 5 | 6 |
| Residence Inn San Antonio Downtown/Alamo Plaza | Residence Inn By Marriott | USA | 3 | 4 |
| Residence Inn Short Pump at the Notch | Residence Inn By Marriott | USA | 3 | 2 |
| Santa Marta Marriott Resort Playa Dormida | Marriott Hotels & Resorts | Colombia | 3 | 4 |
| Schloss Lieser, Autograph Collection | Autograph Collection | Germany | 3 | 5 |
| Shanghai Marriott Hotel Pudong South | Marriott Hotels & Resorts | China | 3 | 2 |
| Sheraton Buganvilias Resort & Convention Center | Sheraton | Mexico | 4 | 5 |
| Sheraton Edison | Sheraton | USA | 2 | 3 |
| Sheraton Garden Grove – Anaheim South Hotel | Sheraton | USA | 3 | 4 |
| Sheraton Guangzhou Panyu | Sheraton | China | 2 | 3 |
| Sheraton Istanbul City Center | Sheraton | Turkey | 4 | 3 |
| Sheraton Kaifeng | Sheraton | China | 3 | 2 |
| Sheraton Kauai Coconut Beach Resort | Sheraton | USA | 5 | 6 |
| Sheraton Manila Bay | Sheraton | Philippines | 5 | 4 |
| Sheraton Milan San Siro | Sheraton | Italy | 4 | 3 |
| Sheraton Nur-Sultan Hotel | Sheraton | Kazakhstan | 3 | 2 |
| Sheraton Shaoxing Shangyu | Sheraton | China | 4 | 3 |
| Sheraton Taoyuan Hotel | Sheraton | Taiwan | 4 | 3 |
| Sheraton Vancouver Wall Centre | Sheraton | Canada | 6 | 5 |
| Southbank Hotel Jacksonville Riverwalk | Delta Hotels and Resorts | USA | 4 | 3 |
| SpringHill Suites Asheville | SpringHill Suites By Marriott | USA | 4 | 5 |
| SpringHill Suites Hilton Head Island | SpringHill Suites By Marriott | USA | 4 | 5 |
| SpringHill Suites Indianapolis Keystone | SpringHill Suites By Marriott | USA | 2 | 3 |
| SpringHill Suites Spokane Airport | SpringHill Suites By Marriott | USA | 4 | 3 |
| Sthala, a Tribute Portfolio Hotel, Ubud Bali | Tribute | Indonesia | 4 | 3 |
| Suzhou Marriott Hotel Taihu Lake | Marriott Hotels & Resorts | China | 3 | 4 |
| The Glenmark, Glendale, a Tribute Portfolio Hotel | Tribute | USA | 6 | 5 |
| The Langley, a Luxury Collection Hotel, Buckinghamshire | Luxury Collection | UK | 6 | 7 |
| The Lytle Park Hotel, Autograph Collection | Autograph Collection | USA | 5 | 6 |
| The MC Hotel, Autograph Collection | Autograph Collection | USA | 5 | 4 |
| The Merrill Hotel, Muscatine, a Tribute Portfolio Hotel | Tribute | USA | 5 | 4 |
| The Opus, Westchester | Autograph Collection | USA | 6 | 5 |
| The Ritz-Carlton Jakarta, Mega Kuningan | The Ritz-Carlton | Indonesia | 5 | 4 |
| The Slaak Rotterdam, a Tribute Portfolio Hotel | Tribute | Netherlands | 5 | 4 |
| The Westin Fuzhou Minjiang | Westin | China | 2 | 3 |
| The Westin Jakarta | Westin | Indonesia | 4 | 3 |
| The Westin Ningbo | Westin | China | 2 | 3 |
| The Westin Qingdao West Coast | Westin | China | 3 | 2 |
| The Westin Surabaya | Westin | Indonesia | 2 | 3 |
| The Westin Tampa Waterside | Westin | USA | 4 | 5 |
| The Westin Wenzhou | Westin | China | 2 | 3 |
| TownePlace Suites Austin South | TownePlace Suites By Marriott | USA | 4 | 3 |
| TownePlace Suites Charleston-North Charleston | TownePlace Suites By Marriott | USA | 4 | 3 |
| TownePlace Suites Dallas Plano/Richardson | TownePlace Suites By Marriott | USA | 4 | 3 |
| TownePlace Suites Louisville Airport | TownePlace Suites By Marriott | USA | 4 | 3 |
| TownePlace Suites Miami Kendall West | TownePlace Suites By Marriott | USA | 4 | 3 |
| TownePlace Suites Outer Banks Kill Devil Hills | TownePlace Suites By Marriott | USA | 4 | 5 |
| TownePlace Suites Phoenix Glendale Sports & Entertainment District | TownePlace Suites By Marriott | USA | 4 | 3 |
| TownePlace Suites Sacramento Airport Natomas | TownePlace Suites By Marriott | USA | 4 | 3 |
| TownePlace Suites San Diego Central | TownePlace Suites By Marriott | USA | 3 | 4 |
| TownePlace Suites Sarasota Bradenton West | TownePlace Suites By Marriott | USA | 4 | 3 |
| TownePlace Suites Tuscaloosa University Area | TownePlace Suites By Marriott | USA | 5 | 4 |
| W Aspen | W Hotels | USA | 7 | 8 |
| W Xi'an | W Hotels | China | 4 | 5 |
| Wuhan Marriott Hotel Optics Valley | Marriott Hotels & Resorts | China | 3 | 2 |