Disclosure: Miles to Memories has partnered with CardRatings for our coverage of credit card products. Miles to Memories and CardRatings may receive a commission from card issuers. Opinions, reviews, analyses & recommendations are the author's alone, and have not been reviewed, endorsed or approved by any of these entities. Links in this post may provide us with a commission.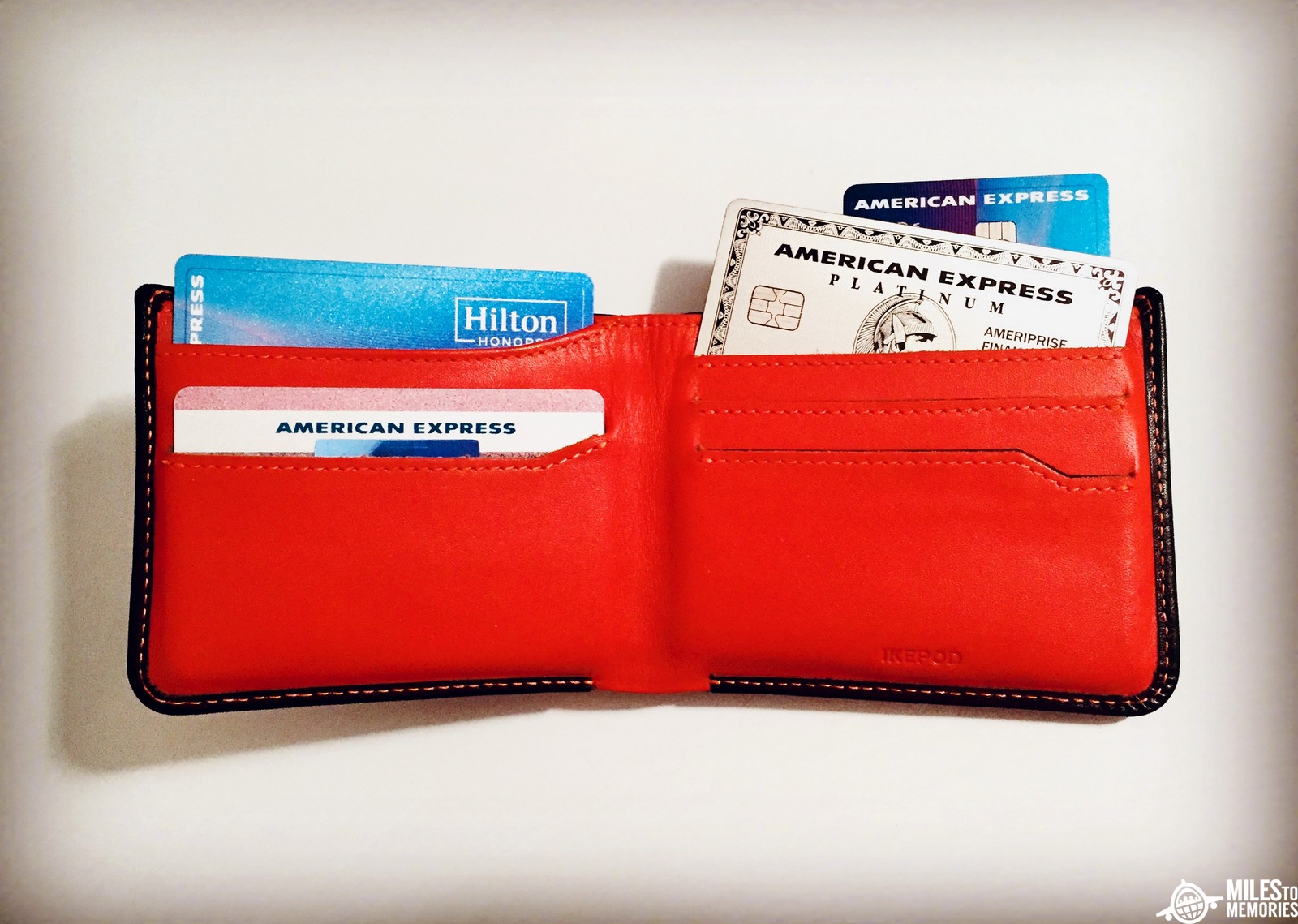 The Top Travel Credit Cards – Our 5 Favorites Listed
We've covered the best cards for grocery store shopping, filling up your gas tank, and some great options for everyday purchases that don't fall into a specific bonus category. Now it's time to tackle the top travel credit cards.
Unlike the other cards where the primary concern was simply how many points you can earn (and their relative value) through spend, travel credit cards often come with other ancillary benefits that require some consideration as well. Making sure you are covered with travel insurance, lost luggage insurance, primary rental car collision insurance, and lounge access can be important benefits to consider.
I've held a few excellent travel credit card products and am currently "between cards", as it were. I'm debating which I want and/or can pick up in the next several months. Here are the five top travel credit cards I either have or am considering:
Some Of These Offers May Have Ended Or Changed
Chase Sapphire Reserve
The Chase Sapphire Reserve still might reign supreme as the best premium travel card on the market. It offers a very flexible $300 annual travel credit, Priority Pass select membership, excellent travel protections, and an earning rate of 3x Ultimate Rewards on travel and dining. For the frequent traveler, it's an excellent card. If you've not yet picked up enough cards to be above 5 new accounts in the past 24 months (the "infamous Chase 5/24 rule"), I highly suggest the Chase Sapphire Reserve
I held the Sapphire Reserve for a couple years, but decided to dump the card when the annual fee came due this time around. This saved me $450, but it also means I'm without both the extra earning on travel purchases and some of the other excellent benefits the card offers.
Here is the current welcome offer and benefits of the Chase Sapphire Reserve:
If you're thinking $450 for a premium card is a bit too rich for your blood, consider picking up the Chase Sapphire Preferred instead. With an annual fee of $95 and a welcome offer of 60,000 Ultimate Rewards points, it's still a fantastic deal. The earning is reduced to just 2x on travel and dining, but you still have some great travel protections, plus access to the transfer partners. Mark actually thinks everyone should sign up for the Preferred and then upgrade to the Reserve after year 1.
For both the Sapphire Preferred and Sapphire Reserve, remember that they are subject to the Chase 5/24 rule. They are also subject to a once-per-48-months welcome offer restriction. If you've gotten a welcome offer for either card, you must wait 48 months before you're eligible for this bonus again.
The Platinum Card® from American Express
Although I've been in this hobby for years, I've not yet ever picked up The Platinum Card from American Express. I know, super sad. The huge annual fee has always been a turnoff. But the card does come with an impressive array of benefits that makes it a staple for many travelers' wallets.
The Platinum card offers excellent earning on airfare, giving you 5x Membership Rewards points per dollar spent when you book direct with the airline or through Amex Travel. The card also provides hotel elite status and complimentary access to Centurion lounges, Escape Lounges, and a Priority Pass membership. Access for the primary cardholder to Delta Clubs when traveling with Delta is also a perk. If lounge access is a must, this is your card.
There are a number of other ancillary benefits of the card, including monthly Uber credits and semi annual Saks credits. Here is the welcome offer and card benefits for reference:
The Platinum card is certainly a premium card, as it comes with a $550 per year price tag. But for many people, it is more than worth it. The Saks and Uber credits don't stack up to much for me personally, so I've never pulled the trigger. But it might be time, especially for that 100,000-point offer. Amex is adding new insurance benefits to the Platinum card starting in a few months.
Just remember the American Express once-per-lifetime rule for welcome offers!
Gold Card from American Express
If the $550 annual fee of the Platinum Card is too much, the American Express Gold Card might be one to consider instead. It doesn't come with the same travel perks as the Platinum, but the earning rates are still good, and it has additional excellent bonus categories.
The Gold card is an excellent all-around keeper if you're a big fan of the American Express Membership Rewards program. With the 4x earning at restaurants and U.S. supermarkets and the 3x earning on flights, it covers a lot of bases, including a spot on the list of top travel credit cards. It's at the top of the non-Chase list for me to pick up. Amex is adding new insurance benefits to the Gold card starting in a few months.
Chase World of Hyatt Visa
The Chase World of Hyatt Visa is a personal favorite of mine. I've swiped the card a ton this year in order to earn a significant number of elite night to achieve Globalist status for 2020. With a welcome offer of 50,000 World of Hyatt points, reasonably good earning rates for travel purchases, and a number of travel protections, it's currently my primary "travel credit card" until I have a more premium product again.
The World of Hyatt award chart is one of the reasons I find the program so attractive. With award nights starting at just 5,000 points, the welcome offer alone can get you up to 10 nights at Hyatt properties! Sure, these are likely to be Hyatt Place hotels, but there are some great Hyatt Regency hotels abroad that start at this tier.
Check out our list of all Hyatt Category 1 hotels where you can redeem club or suite night awards. Earlier this year my son and I stayed at the Hyatt Regency Xiamen Wuyuanwan, which is a new hotel that cost us just 7,000 points for a club night.
The World of Hyatt Visa actually offers collision damage insurance as another of its travel benefits. This is unfortunately secondary to your personal insurance domestically, but outside the U.S. it is primary. This makes the card a decent choice for car rentals abroad.
Hilton Honors Aspire Card
If there is one premium hotel card that easily pays for itself, it is the Hilton Honors Aspire Card from American Express. With a $250 annual airline incidental fee credit, a $250 annual resort credit, annual free night, Hilton Diamond elite status, and a Priority Pass membership, the card benefits add up quickly. A welcome offer of 150,000 Honors points is nothing to sneeze at, either.
The Aspire card also provides a very good return on dining. The two holes are earning bonus points on airfare and car rentals, and providing much in terms of travel protections (which is changing soon). Still, with the annual free night and resort credit, you can argue that this is worth the $450 annual fee by itself. The rest is just gravy.
Here is the current welcome offer and benefits of the Hilton Aspire card:
I guess I do still have a premium card, as I hold the Hilton Aspire I plan to keep it. It's just not a premium card in one of the three main bank programs. Mark has called it hands down the best perks card out there.
Top Travel Credit Cards: Honorable Mentions
It's tough picking out the top travel credit cards, as there is enough variation between products that certain cards will be a great fit for some travelers, while different cards will work better for others. It really depends on your needs, your favorite airline(s), and favorite hotel chains.
Citi Prestige
The Citi Prestige is likely still a fine option for many people, as it earns 5x ThankYou points on airfare and dining. You also get an annual travel credit of $250. If you pay for revenue tickets and dine out a lot, this is an excellent deal. However, the reduction of the 4th night free benefit to just two bookings per year hurts, not to mention the loss of all the travel insurance protections, pulled it from my top five list.
Airline Loyalists
If you're a frequent flyer of any of the "Big 3" airlines and would benefit from club lounge access, consider picking up one one of the following: the United Club Credit Card, the AAdvantage® Executive World Elite™Mastercard®, and the Delta Reserve Card. These offer club access as part of the benefits, plus a variety of other perks. The annual fees vary from $450 to $550.
The Southwest Business Performance credit card is a great perks option for Southwest loyalists too. There are two very specific reasons this card is an awesome option for Southwest flyers.
Big Spenders
If you're a business owner with a lot of spend potential, consider the Capital One Spark Miles for Business card (Learn More). With a massive welcome offer of 200,000 miles (after $50,000 in spend within the first six months), it's another good option. The card carries a $95 annual fee ($0 first year).
Banking Perks
A final card to consider (one that I'd personally forgotten about), is the Premium Rewards Credit Card from Bank of America. The welcome offer of 50,000 points is worth $500, and the card also offers a $100 annual travel credit, $100 Global Entry/TSA precheck credit every 4 years. Plus the card has typical trip delay, cancellation, interruption, and lost/delayed baggage insurance. This card carries a $95 annual fee. It can be lucrative if you are a BOA Platinum banking member.
Conclusion
There are a few I would have previously considered excellent travel credit cards, including the Citi Prestige. However, with the severe devaluation of the fourth night free benefit and removal of their travel credits it doesn't measure up anymore. That is why it didn't make the list of the top travel credit cards.  You really can't go wrong with any of these options.  Which one is best for you depends on which programs you value the most and your personal preferences.  Share your top travel credit cards in the comments!  Did we miss any?
Other posts in this series:
Miles to Memories has partnered with CardRatings for our coverage of credit card products. Miles to Memories and CardRatings may receive a commission from card issuers.