This post may contain affiliate links - Advertiser Disclosure. As an Amazon Associate, we earn from qualifying purchases.

I Was A Victim Of Discrimination At The Airport & It Sucks
I was a victim of discrimination at the airport for the first time in my life. I'm not talking about "he has tattoos, let's pat him down," which has happened to me a zillion times. I own the fact that this was a shocking experience for me because it was the first time I personally was a victim of discrimination at the airport. As a white male from the Western world, I get a lot of free passes in life. I own that and am aware of it. I've always benefited from my white privilege, until this past week. I want to share with you what happened.
The Trip
I flew from Brazil to Lomé, the capital of Togo, located on West Africa. This included an overnight stop in Addis Ababa, Ethiopia, since I was flying on Ethiopian Airlines (see review here). Until my arrival in Lomé, things were going well. Togo has visa on arrival, which is very straightforward. Get in line, pay the fee, wait 5 minutes, leave with passport.
After receiving my visa on arrival, I went to the customs / "nothing to declare" lane to exit the airport. Via WhatsApp, I already knew the driver from my hotel was waiting outside. This is the point at which I was a victim of discrimination at the airport.
How The Discrimination Started
To pass through customs, I showed my ticket and my passport. Their eyes LIT UP when they saw a Brazilian passport. Nothing about me was overly conspicuous. I had on plain jeans, a solid-colored long-sleeve shirt that is intentionally non-attention-grabbing while covering my tattoos, and a baseball hat. I had a plain mask. When I travel, everything is as intentionally boring as possible to not draw attention and reduce hassles. I also wasn't the only foreigner arriving. But the moment that Brazilian passport came out, their eyes lit up and jaws dropped. They sent me for secondary screening.
That alone isn't enough to say I was a victim of discrimination at the airport. It's what happened next over the following 3 hours.
Discrimination At The Airport
I would forget it and move on if they simply opened my bags, realized I had nothing, and that was it. From the start, however, I could tell something was off. Togo is a French-speaking country. I speak French decently well—not perfect, but pretty good. Since they started speaking to me in English, I decided it was in my best interest to not let them know I speak French. I used this to listen to what they said, thinking I didn't understand. This is where the discrimination comes in.
After they searched my bags, they then TOOK MY SUITCASE APART. They were absolutely convinced I had something. There was a sense that they wanted to have a problem, not that this was just a random check / standard procedure.
When the 2 people searching my belongings reported to their supervisor that they found nothing, what happened next is the reason why I say I was a victim of discrimination at the airport.
"We didn't find anything."
"He's from Brazil, keep searching."
They decided that they needed to continue searching me simply for being from Brazil. Just because of where I live and what passport I was using, they decided that was pretext to continue the process. They assumed my guilt due to nationality. Literally everything I had with me was dumped out and searched again. They tapped on the straps and handles of my bags with various instruments, listening to see if there was something sounding different. As if they were audio experts detecting something hidden inside the handle—right.
It Gets Worse
Then, they realized I have dual citizenship. Things went bananas when they saw that I have a US passport also. OF COURSE! This was their a-ha moment. "He's from Brazil, I told you…" was the pretext for this sudden crime I'd committed. I'd just become even more suspicious to them, as they now imagined my numerous fake identities and a life of crime on the run… News flash: having dual citizenship or 2 passports isn't a crime. They were certain my passports were fake. I encouraged them to call the respective embassies and ask, so we could end this stupidity. They refused. If you are concerned about passports, wouldn't you…call the official source? Continuing to detain me was the preferred course.
At this point, they patted me down AGAIN. Then, they told me we were going to the back room for a drug test. We'd been sitting around for 90 minutes at this point, and I was annoyed. I knew what the issue was, despite the fact they wouldn't tell me anything. Their murmurs in French about "everyone from Brazil works with drugs" kept them going, despite having no real reason to continue this process.
In the bathroom, 2 people ordered me to pull my pants down and pee in a cup. They wanted to see me peeing to make sure there were no tricks involved. Theoretically, if I tested hot for something, would someone smoking weed at home last week be a crime? And would this test really hold up in court, considering the cup they used was one they grabbed from the snack counter nearby 30 seconds ago? I find that not very credible, not sterilized in a controlled environment at all. Side note: the 2 dudes who handled my pee cup to do a quick test on it didn't wash their hands when we left the bathroom. Ewww.
Are We Done Yet?
Now that all 3 tests they did on my pee cup came up negative, we should be done. Right? "No, now you talk to the boss." Great, when is he coming? No response.
Surprisingly, they never ordered me to stop using my phone or took it away from me. I used this to my advantage. First, I regularly updated the driver outside via WhatsApp. This not only prevented him from leaving me there with no ride, it also gave me a way to keep notes on the proceedings. Second, if they were convinced I was some mastermind drug smuggler, I needed to show them I'm not. I took screen shots of articles I've written on this site. Downloaded photos of me in various countries. Official US government websites showing that having dual citizenship and multiple passports because of it is totally legal. It was time to paint myself as "just a world traveler" and get out of the "drug suspect" category.
The Boss
When the boss arrived, I had a ton of knowledge from his team whispering about me in French without knowing I understood. I knew their idea was that "people from Brazil only come here to sell drugs" and that my passports must be fakes. Combatting those directly was what I needed. I was also increasingly annoyed with how nonsensical the process was.
"Hey, your team thinks I'm involved with drugs. I did a pee test with a negative result, and here is a giant tattoo on my leg that says 'drug free'. They searched my stuff many times. I'm just a traveler trying to visit every country in the world. Here are pictures, here is information on dual citizenship, and everything your team thinks it knows has clearly been wrong. What else do you need, so I can leave?"
He asked them in French, and, yup, they found nothing. He looked at some of my pictures, sent a text message to his supervisor that I'm just a world traveler, and I was on my way. The guy who had been murmuring about "drug dealers from Brazil" made sure I put my bags through the scanner at customs, since they…didn't know what was inside? I left the airport after 3 hours of hearing how I clearly was a drug mule, because everyone from my country is a criminal. That's prejudice, big time.
Twice, Just To Be Extra Annoying
For sure, I was a victim of discrimination at the airport. Lest you think this was just a random screening gone bad or that I'm exaggerating, let's talk about my return to the airport.
I decided my Togo experience was not a good one. Lomé isn't a very big city, and I felt like I got my fill in one day. That night, I changed my ticket to leave and decided to head to Abidjan, Cote d'Ivoire the following afternoon.
Guess who was waiting for me at check-in for my flight.
The same "he's from Brazil" guy and the boss from the drug team.
"You told us you were staying longer, but you are leaving in 1 day. Why did you lie to us?"
"I changed my ticket. Do you think I felt welcome in your country? I decided to leave."
And back to the baggage inspection we want. AGAIN, they took apart my bags to see if there was a false lining, 2nd skin, etc. to hide things in. Once again, they did all kinds of tapping to listen for echoes, like something is hidden in the handles. And once again they patted me down, searched me, and questioned me. Again with the speaking in French thinking I couldn't understand. "A Brazilian comes here and leaves after 1 day. Maybe he wasn't bringing the drugs in yesterday, he's taking them out today." Right. Good job, Inspector Gadget, but your intel is garbage.
"So, why are you leaving after just 1 day?"
"Imagine you were treated like this when coming to my country. Would you feel welcome? And would you want to stay?"
They got my point.
An Interesting Surprise – Someone Helpful
When checking in, they told me I couldn't bring my carry-on bag, due to small overhead bins on the plane. I needed to check it. Whenever I need to check a bag, I have yellow zip ties with numbers on the end. I put those on the zippers to know if someone opened my bag. My wife bought a bag of 100 of these for $3. A picture of this zip tie/code before dropping your bag is a pro travel tip. I absolutely wanted to know if my bag was opened–maybe forcing me to check it was a ploy to get to inspect my bag without me present, and I wanted a way to track it. (Note: my bag arrived at my destination with the zip tie intact.)
While checking my bag, I asked the really friendly airline agent if there's a website for the airport. My plan was to gather some information and include this in a message to my embassy about what had happened. She directed me to the information counter.
Imagine the jaws hitting the floor when the drug team saw me speaking French to the airport information counter employees. There was a lot of shuffling around and trying to not look interested in what I might be talking about. She gave me the website on a piece of paper. Some young guy in a yellow vest walked up to ask a question while I was there. No idea who he is, but he knows someone who knows someone.
While sitting at my boarding gate, that young guy showed up with the airport manager of all people. "This young man told me you looked really angry. He said he saw you with the drug control agents, and he said you are probably going to complain about what happened at my airport. Please tell me what happened."
Recounting the Story of Discrimination
First, this guy must be insanely busy. I appreciated that he stopped what he was doing, found my gate, and came to talk to me in person. He easily could have sent someone from his staff. Again, this probably doubles back to my privilege. Would he have done the same for someone from a "less powerful" nation?
I told him that I spent 3 hours on arrival and an hour on departure being inspected by the drug control team. I told him about all of the various tests and lack of saying what the problem was. In my opinion, they intentionally didn't tell me what the problem was, so it couldn't be fixed. "We need to check your bag." Check my bag, then it's finished. If you don't tell me why you're holding me, you can keep inventing new reasons. I also told him about what I'd overheard in French by not letting anyone know I speak it. He was…not pleased.
He told me that I was welcome in his country, and he found it shameful I didn't feel welcome as a guest. He invited me to return. I told him I didn't plan to visit again, just wanting to leave and be done with Togo.
"I hope to see you again some day, honestly."
"OK, maybe if you come to Brazil. I'm not coming back to Togo."
Then He Did Something Stupid
Then, the manager did something really stupid. Maybe I should've bitten my tongue until I left. The manager went straight to the boss of the drug team and told him what I'd said. It doesn't take a rocket scientist to figure out that guy came and argued with me. I was lying. I made it up. They were just doing their jobs. "Holding me for 3 hours, while you inspected 0 other people during that time, isn't just doing your job in my opinion. Plus, it doesn't explain why your team kept talking trash about Brazilians all being criminals. Ne savez pas que je parle Français, non?" That was the end of the conversation, since they announced boarding for my flight.
Final Thoughts On Being A Victim Of Discrimination At The Airport
My wife, growing up in Brazil and speaking English with an accent, has had very different experiences in life than I have. She is CONSTANTLY "randomly selected" for extra screening at airports in the US, simply if she winds up as the one brown-skinned person in a line of white people. My wife is ALWAYS asked multiple times to prove she has a business class ticket, yet mine is never checked twice.
I have some good friends who are from India. Every country they visit, they are set aside not for things like this but for verifying their stories. Call the hotel to see if the reservation is real. Check bank accounts to see if they have money to pay for their travels. It's assumed they can't enter until proven beyond a shadow of a doubt, whereas I enter countries with benefit of the doubt and even a handshake + "Welcome to my country!" I sympathize with my friends' experiences and the things my wife has experienced. Being singled out when you've done nothing wrong sucks.
For the first time, I was personally a victim of discrimination at the airport, simply because of nationality. "All people from (country) are_____" is never an acceptable phrase. "He must have drugs. He's from Brazil." That's not an acceptable mentality for detaining someone and taking their belongings apart. It's not a just way to operate an airport or a law enforcement agency. It's discrimination. Until now, these were always things that happened to other people. Now, I fully understand just how much it sucks.
Being a victim of discrimination at the airport definitely earns a spot in my travel horror stories.
Moving forward:
I notified the Brazilian embassy in Togo, and they're super unhappy. I'm happy to be out of Togo, visiting places that actually want me to come there.
It's also important to note that I think the people of Togo were really friendly, outside of this team at the airport. Just like I don't want to be judged for the actions of my government, I don't judge the people of Togo for what happened at the LFW airport.
Disclosure: Miles to Memories has partnered with CardRatings for our coverage of credit card products. Miles to Memories and CardRatings may receive a commission from card issuers.
---
New Card - Capital One Venture X Business 150K!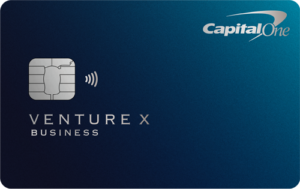 Capital One Venture X Business
earns 2X miles on everyday purchases plus up to 10X in bonus categories. You also get access to Capital One lounges plus an annual travel credit & anniversary bonus. Right now you earn
bonus_miles_full.
---
Opinions, reviews, analyses & recommendations are the author's alone, and have not been reviewed, endorsed or approved by any of these entities.