Disclosure: Miles to Memories has partnered with CardRatings for our coverage of credit card products. Miles to Memories and CardRatings may receive a commission from card issuers. Opinions, reviews, analyses & recommendations are the author's alone, and have not been reviewed, endorsed or approved by any of these entities. Links in this post may provide us with a commission.

What Is The Most Valuable Transferable Currency Now?
Ultimate Rewards long reigned as the most valuable transferable currency.  The KING of the hill so to speak.  They were "my precious" to miles and points enthusiasts but that shine has worn off over the past year or two.  Have they been reduced to the backup plan yet though?  Have they been surpassed by American Express Membership Rewards or Citi ThankYou Points? What is the most valuable transferable currency now?  These are all great questions that I want to take a look at.  The truth is the answer will depend highly on your personal situation but I will share my perspective with you.  Share yours in the comments below!
What Happened To Chase Ultimate Rewards Points?
Over the past few years Chase Ultimate Rewards points have continued to hemorrhage value without really replacing it with anything.  They first lost Amtrak which wasn't a hugely popular partner but it did offer the most consistent value on a cent per point redemption basis.  People were able to get between 2-3 cents per point on a regular basis.
Then came the Korean Air Skypass exit which was a favorite program among the miles and points community. Korean had one of the better award charts for partner flights to Asia as well as flying Delta Airlines flights.
Lastly, United has continued to devalue their program to the point that it has affected the value of UR points too.  They have gone to dynamic pricing on United metal flights and they have set it up that they can do the same thing on partner awards.  No matter what lip service they say I think we all know dynamic partner pricing is coming sooner rather than later.
Those three changes have negatively affected the value of Ultimate Rewards points.  And they haven't done anything to replace the value lost.  They don't even have transfer bonuses, outside of that token one with British Airways, that could help lessen the sting.
Earning Points & Burning Points
We need to take a look at this issue from both sides of the coin to see who currently is king of the points hill.  You have to take earning potential into account and also transfer partners.  Everyone's rankings will be different depending on which partners they value the most.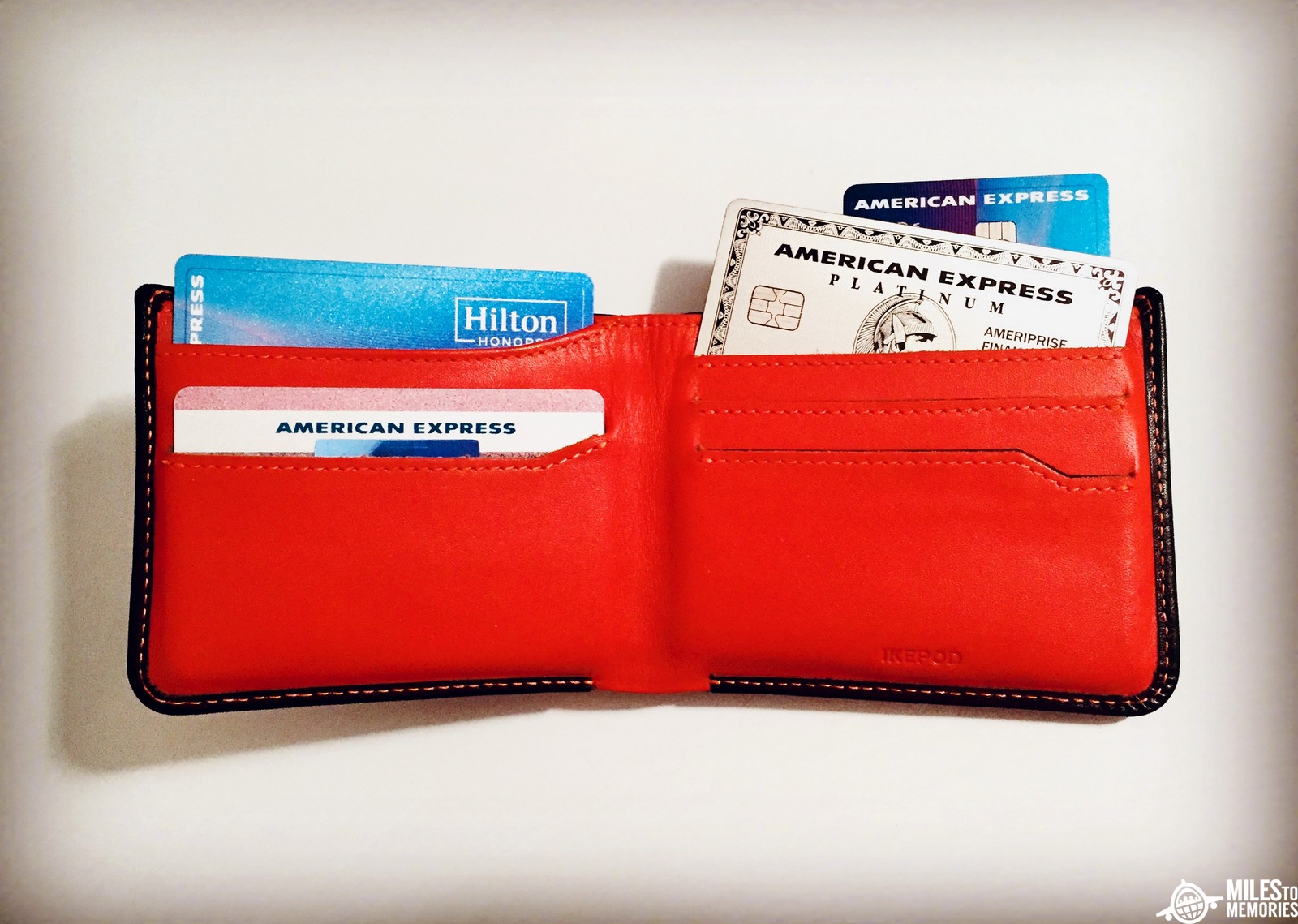 What Is The Most Valuable Transferable Currency – Earning Side
Earning points is a two fold process. You have your large welcome offers and then you have earning on your everyday spend.  If you dig even deeper you have to take into account which banks have the most consumer friendly application rules and easier approvals.  Taking all of that into account I rank the three major banks as follows:
American Express Membership Rewards
Chase Ultimate Rewards
Citi ThankYou Points
I rank them in this order because American Express pretty much takes the cake in all three categories.  They offer the most Membership Rewards earning cards which means they have the most welcome offers.  Amex also has the most lucrative earning structures on their cards.  They are the only major currency that has a grocery bonus and they have it on multiple cards. American Express has good earning potential at gas stations, on airfare and restaurants as well.  Their Membership Rewards earning in the hotel category is pretty non existent though.
Chase comes in second because it has a healthy earning option for travel related expenses as well as dining.  But the real key to giving it the nod over Citi ThankYou points is the 5X earning potential of the Chase Ink Cash card.  Chase probably has the toughest approval rules of the 3 banks but they are one of the easier approvals if you are under 5/24.
Citi has some good earning potential on dining, flights and travel. Especially with the revamped Prestige card.  Their approvals are not terribly difficult and the 24 month rule on Citi ThankYou cards is easier to navigate than Chase 5/24.  I do find that the 24 months being based on opening or closing an account to be annoying though.  Citi comes in last because it offers the fewest cards which means the fewest welcome offers and also the worst earning structure of the bunch.
What Is The Most Valuable Transferable Currency – Burning Side
This one is tougher to judge than the earning side because it is more subjective.  I find Hyatt to be the most valuable partner of any of the 3 currencies.  But does that carry enough weight for the rankings?  The burn side rankings are as follows:
American Express Membership Rewards
Chase Ultimate Rewards
Citi ThankYou Points
I went back and forth on this one a bit.  Chase has the most valuable partner in Hyatt. And they also have a unique one in Southwest. Southwest is unique since there is no way to work around booking the airline with partners like you can with United.  But Chase has almost half as many partners as American Express does.  It drops even further when you realize that Amex overlaps most of Chase's partnerships. Partners like British Airways, Virgin Atlantic and Flying Blue work with both programs.
Even then I was sticking to Hyatt, Southwest and United.  Those are 3 pretty great unique partners. Even with the United's devaluations there is value there, like with the Excursionist Perk.  Chase's true value may be in using the portal for 1.5 cents per point with the Chase Sapphire Reserve though.  It has become more and more useful which is a good and bad thing.  It is the least restrictive portal out there but that means that UR points have lost value to make it a valid option.
The two currencies were neck and neck but what finally swung it Amex's way is the fact that they often have transfer bonuses and they are usually pretty rewarding.  Chase has only ever had one.
Those transfer bonuses have even made two of Amex's hotel transfer partners (Hilton & Marriott) usable.  Normally the rates are too low to make a transfer but with these bonuses sometimes they make sense.
Citi was making a push with the newfound value in Turkish Airlines miles but they have hit a speed bump recently.  Until Citi gets someone unique to come into the fold, hello American Airlines, they will never be a serious player.
My Personal Rankings
I tried to be somewhat objective above and tried to look at it from all angles.  Personally, I follow a similar pattern but I have broken down my points values even further.  I almost exclusively use MR points for flights and UR points for Hyatt stays.  That is 90% of my transactions.  When there isn't a Hyatt hotel I use my stash of Hilton points.  I may even top off that balance when Amex has a 3 to 1 transfer bonus for Hilton.
Having said that I still find myself hoarding Ultimate Rewards points more than anything else.  I am not sure if it is because they have a true cash value and I think of them as a savings account safety net or because I am remembering their fonder days.  It probably has more to do with how much harder they are to accumulate these days than they were 4-5 years ago.  I am always well over 5/24 so padding my accounts is tough to accomplish.  Although my wife should be dropping under early next year!
Final Thoughts
American Express Membership Rewards points are the easiest to earn via welcome offers, spending offers, upgrade offers and spending categories.  They also have the most transfer partners of anyone.  They are lacking in the hotel point department but it can become a viable play if you get enough of a transfer bonus offer.  And don't sleep on Choice Privileges overseas, even at 1 to 1 they can sometimes net you a ton of value.
It appears Chase has fallen off the perch of most valuable transferable currency for now. Things can always change in the future though.  If you had said 5 years ago that Chase wouldn't have the most valuable points I think people would have called you crazy.