This post may contain affiliate links - Advertiser Disclosure. As an Amazon Associate, we earn from qualifying purchases.

American Airlines Business Class Review: 787 Flagship Business MIA-GIG
This American Airlines business class review comes from a recent flight on the 787-8 Dreamliner. We flew from Miami MIA to GIG airport in Rio de Janeiro. This flight occurred during COVID travel and was our first flight in American Airlines' flagship business class. How was it? Here's my review of the trip.
Booking Process
We paid cash for this flight. Wait..what?
We recently visited New York City and originally booked our flights home using Alaska Airlines miles. We were scheduled to fly on LATAM. Due to 2 recent, bad experiences, we wanted to avoid LATAM. We called Alaska Airlines every day in the 2 weeks leading up to this, hoping to change to a different partner. No luck there.
2 days before our flights home, someone posted this deal in our MTM Diamond Community. $500 per person, round-trip between New York and Rio de Janeiro?! I'll take it! We picked a seemingly plausible return date for late June. Then, we called Alaska and canceled our LATAM flights (for no fee). If we aren't able to take the return flights for some reason, I won't be terribly upset at this price becoming a one-way price.
With taxes, we paid $502.55 each to fly JFK-MIA-GIG and the same in reverse coming in June. We credited our flights to Alaska Airlines and earned 7,878 Alaska miles each. Essentially, this was $251.28 for a one-way business class flight, and that's a steal.
But I thought you hated American Airlines?
For the astute reader, you'll remember that my wife and I had our American Airlines accounts shut down our frequent flyer accounts a year ago. I detailed the ongoing saga and even its move into weirdness in this article. So why would I want to give them my money?
To be honest, as much as American Airlines shutting down our accounts and confiscating thousands of miles sucks, we at least have confidence in their international flights departing on time. We have confidence that they will follow some norms with check in. Our positioning flight with LATAM for our trip up to NYC included them closing check in early  "because it's raining" (that makes no sense!).
We and 12 other passengers who arrived an hour before departure had to buy a new flight on another airline last minute, because LATAM closed check in more than an hour before the flight. This was our final straw with LATAM. Did I want to give AA my money? Not really, but I'd prefer a flight that I know I'll actually get on without problems.
Prior To The Flight
Prior to this flight, we had a domestic connection from New York JFK to Miami MIA on a Boeing 737 MAX. At JFK terminal 8, we did the normal check-in process and showed our health declaration forms/COVID tests need to fly to Brazil. We also lost a bunch of time with extra TSA screening, which we've been "selected" for on our last 3 flights in the US.
We also visited the American Airlines Admirals Club in Terminal 8. Aside from being surprised to see 0 planes at the gates for terminal 8, we also saw only 1 other person in the lounge. (To see what's open/closed and changes at American Airlines lounges, the info is here)
In Miami, the Admirals Club at gate D30 was a different story.
It was PACKED!
After finding 2 seats together, I noticed a line for something and went to check it out. This was our first flight on American Airlines business class and also our first day visiting Admirals Club lounges. I am now a big fan of their fresh-made guacamole stands.
Due to COVID restrictions, even though the lounge was very full, food service was still limited and pre-packed. The kids area and conference room were closed, though they were busy enough to open the overflow seating on the other side of the lounge.
This is the type of lounge I envision as a business class lounge. It had a variety of offerings. The wifi worked well. There is a lot of seating and of various types (at tables, without tables, bar stools, recliners, sofas, etc.).
Boarding Process
We departed from gate D37, which was not far from the lounge.
The boarding started with people needing special assistance and then followed their standard boarding process. We also needed to show our passports, COVID tests & health declarations again. Our tickets already had a signature and "DOCUMENTS OK" stamp from showing them at JFK, so we moved through quickly. We boarded through the door between business class and economy, and 2 flight attendants there warmly greeted us.
Boarding was pretty efficient. While almost the entire business class cabin was full, economy was quite empty. This made boarding quite fast, and we were ready before the tower was ready for us to leave.
American Airlines Business Class Review – 787-8 From MIA to GIG
Now that we've boarded, how was the flight? My American Airlines business class review will cover the hard product (things built into the plane) and the soft product (service & amenities). This flight took place on a 787-8 Dreamliner from Miami to Rio de Janeiro. Flight AA905 departed at 9:45pm and arrived at 7:55am. Due to a 2 hour flight difference, that's a flight time of just over 8 hours.
American Airlines Business Class – Hard Product Review
The American Airlines Flagship Business class product is arranged in a staggered 1-2-1 layout. There are 5 rows of business class seats for a total of 20 passengers. Our flight had 18 of 20 seats full.
Odd-numbered rows are rear-facing, while even-numbered rows face the front. Seats are staggered such that they sit at a 45º angle, also, to use the space left empty by the seat in front/behind. In the middle section, with the 2 seats together, the odd rows have heads together and feet pointing apart. In the even rows, you face the front with heads near the aisle and feet pointing into the middle together. We sat in 2D (my seat) and 2H–front-facing but heads not close together.
There is a divider between the 2 seats that can be raised or lowered. It was easy to operate.
Overhead lights and air vents are located above each seat. The lights are controlled by a button at the seat and have 2 levels of brightness, which is nice.
There are no overhead bins in the middle of the plane. The bins are only above the single seats near the window. If everyone brings multiple items, this could get cramped. However, it wasn't a problem on our flight.
The Seat
I liked this seat. While not as roomy as my "throne" seat on SWISS business class, it was good enough to not feel cramped. Everything was easily reachable/within arm's reach without needing to adjust your position.
The amount of spacing around the feet and the seat is great. It feels really "roomy". I'm 5'10" and had to slide my seat forward to reach the foot rest. There is that much spacing around the feet. My feet never felt cramped. This space was also sufficient to store the pillow/blanket pack without it getting in my way.
While the seats in even-numbered rows put your head & shoulders near the aisle, I didn't find this to be a big problem. I never had the drink cart hit my elbow or an employee bump into me when walking by. This is my view to the aisle, and my only problem was another passenger hitting me in the head when retrieving an item from the overhead bin. If given the chance, I'd change to the rear-facing seats with my head toward the center of the plane.
Arm Rests
The aisle-side arm rest is adjustable. You can put it up/down depending on your preference. It's really easy to operate. Push the button and hold it while pushing down on the arm rest to lower. To raise it, simply push the button and it comes up automatically.
The arm rest on the center side is the plastic molding between my seat and my wife's. It was decently roomy, and I was able to use this space for the headphones, bottle of water, and some personal items.
Storage
I always harp on storage. My American Airlines business class review gets a bump from AA having a laptop storage spot. This plastic sleeve opens just enough to slide a 13″ laptop into it. This is located near your thigh on the center console / arm rest.
Tray Table
While I appreciate the generous size of the tray table, we hated this tray table. Really hated it. Why? It's clunky to get out. And the way you put it away requires holding onto it firmly. If you don't, it gets away from you and SLAMS into the storage spot. The passengers in the seats behind us slammed their tray tables open and closed a bunch of times during the flight. We woke up from the racket they were making with the tray tables. I liked the tray table for myself but wished other people had something they couldn't bang around at 3am.
Seat Features
The seat features were many. In the divider between our seats, there was a small space for storage and 2 charging points. Inside the storage cubby, there are 2 USB ports. Headphones are plugged into a small port near your hip, which took us a minute to find.
In the center console, at shoulder hight, you'll find all of the controls. The seat controls have a touch screen panel that is activated by touching it. From there, you can easily adjust the seat in various ways. The remote control for the entertainment system is here, also, and pops out with a release button. An adjustable light is here, also.
Additional controls for "lie down" or "upright" seat positions are near your shoulder when in the sitting position. These are easily reachable when lying down.
The seat control panel also has a "privacy please" button, which activates a light above your seat number in the aisle.
While not as obvious as other business class products, it is visible/illuminated clearly when the lights are dimmed in the cabin.
Personal Entertainment System
While not overly large, the personal entertainment system (PES) was sufficient. The screen is touch screen, or you can use the remote control. I found the control more convenient, though not as simple or reactive as others I've used. It was OK to operate but not the best.
A great feature about the PES is that you can open or put it away at your convenience. Simply push it closed into the angled plastic molding. When you want it again, push this button for it to pop out into position.
There are lots of options for movies, music, TV programming, games, and even audio books.
Prior to take off, the flight attendants distributed headphone sets. These are Bang & Olufsen, and I thought they were good quality. The sound was clear, the cord was long enough to not be cumbersome without being so long that it gets in the way falling everywhere. The headphones are comfortable, rather than squeezing your head. I prefer in-ear headphones personally, but these were good.
Business Class Lavatories
The lavatories in business class were spacious, which is nice. There is a large baby changing table, which folds down from the wall. There are no amenities like lotion or perfume in the bathrooms, though. I found that surprising.
The Bed
While I liked the chair in the seated position, the bed wasn't the best. It doesn't require a specific position for laying down, which is good. I attribute this to the open design of the plastic molding around the seats. Thus, you can lay in pretty much any position. That being said, the padding could be a bit better. Or maybe a mattress pad to put over the bed to make it a bit more comfortable. It wasn't bad, but I woke up several times and finally gave up about 2 hours before landing.
The blanket was comfortable and large enough to cover my whole body well. I find most planes are cold during the night, and this did the job well. The pillow was decent. It didn't sink into nothingness when you put your head on it, but it doesn't match the gel pillow on United Polaris business class.
The cabin gets sufficiently dark when you want to sleep, and the flight attendants avoided turning on the main lights. While other airlines have soft lighting at night to help you see your way to the bathroom, this American Airlines 787-8 had either "lights on" or "lights off" but nothing else. The red light shows that the lavatory is occupied. It's green when available. That's the only light in the cabin, other than lights coming from the galley.
American Airlines Business Class – Soft Product Review
How was the soft product? This encompasses the flight attendants, service on board, meals, and extras that aren't built into the plane itself.
Amenity Kit
The amenity kit on our flight was pretty standard. I've never received an amenity kit in plastic wrap, though. That was a first for me. My wife unwrapped hers for a comparison photo.
The case for the amenity kit is not overly flashy and not the most beautiful, but it's decent. Inside, there are the standard items: eye mask, socks, toothbrush & toothpaste, pen, ear plugs, lip balm & hand lotion. The kit also had mouth wash & tissues, which are beyond most amenity kits these days. They also had advertisements for the Aviator Red World Elite Mastercard from Barclays. Another paper included the drug facts and ingredients for items in the kit.
While not the most flashy and overall pretty "standard", the kit had everything you would expect.
Meals
Prior to boarding, menus were placed at each seat. When we arrived, we found a bilingual menu with the meal options for dinner & breakfast, as well as a list of drinks.
We requested special meals when booking the flights and confirmed these with the American Airlines twitter team the day before our flight. With American Airlines, when flying in Flagship Business or Flagship First, you can also select from the meal options online before the flight. That's something I haven't seen with other airlines. It's usually just for special requests.
Dinner
I have to give American Airlines credit here. While the meal was nothing special, they did come out ahead of competitors in 2 ways. First, they're actually offering special meals at this time. That's more than United and Turkish are doing right now.
Second, they actually had our special meals on board after confirming our request. That's more than I can say for Copa and LATAM, who both mess this up for us more than 75% of the time.
Our vegan meals included a fruit plate, salad, bread & hot plate. There was even vegan butter & no side dishes that weren't vegan. This is a success when compared to other airlines.
Objectively looking at the meal, though, the main dish didn't have a lot of flavor and was overall quite "meh" in terms of quality. However, I was happy to have a meal that matched my request.
Breakfast
Breakfast was another story. The flight attendant who took my dinner order (he didn't seem aware that I had a special meal until I told him) also asked about my breakfast order prior to take-off. He said he thought there was a special meal for breakfast. There definitely wasn't. I told him, "If I'm awake, I'll have breakfast. If not, there's no need to wake me."
Since I was awake, I asked him about breakfast. I asked if there was a vegan option available, since he was previously unsure. "I mean…it's not REALLY vegan…" was not an impressive response. It's a yes or no question. He told me it was a fruit plate, so I said I'd have it. The real description is "fruit plate + yogurt & granola + croissant". I would've declined the meal if he'd been more forthcoming.
When my wife woke up and asked me about breakfast, she declined it from her flight attendant. We aren't mad or gruff, but a little honesty & being forthcoming goes a long way. Just say "eh, there's no vegan option for breakfast, sorry." We're ok with that, because it's honest.
Overall Thoughts On Service
This leads into our overall thoughts on service. The flight attendants who greeted us at boarding were friendly and smiling. After that moment, we never saw those people again. I found the flight attendant on my aisle to be just OK. He wasn't mean, but he wasn't very friendly. He did his job, but nothing more. I didn't see him smiling or being warm in any way. He only spoke English, which was an issue for a few other passengers who needed help in Portuguese.
My wife's flight attendant spoke English and Portuguese fluently. However, she didn't like him at all. He was very rough around the edges. He almost barked at her while taking her dinner order. From her impression and from me watching their interactions, he talked down to her. It wasn't customer service, and it wasn't 2 fellow human beings. He talked to her like she was beneath him.
While the flight attendant on my side handed out headphones before the flight, my wife had to push the call button to get some. While she was sleeping, her flight attendant took away her headphones. She woke up to the feeling of someone reaching over her, and there he was taking her headphones.
After waking up, she wanted to finish her movie. She pushed the call button and waited over 15 minutes for someone to respond. It then took another 5 minutes to get headphones. Why they didn't just leave this alone until collecting the headphones at the end of the flight is a mystery. And why it took so long to get a response from the crew is another mystery. Honest opinion: the flight attendants left a lot to be desired.
Final Thoughts On American Airlines Business Class
Overall, we enjoyed the flight. The bottom line of my American Airlines business class review is that the hard product is quite good. We'd switch to a different row, knowing what we know now. And we'd sleep with ear plugs in and/or tell the people behind us not to be so annoying with the tray table. However, those don't take away from a good hard product on the flight.
The soft product, though, needs some work. The flight attendants were not very friendly, and my wife didn't like her flight attendant at all. Mine was just OK. If flight attendants are there to provide hospitality and customer service, simply putting a tray of food out without smiling or saying "you're welcome" isn't it. Since we have return flights booked on this itinerary, maybe we'll have a better experience with different flight attendants.
Disclosure: Miles to Memories has partnered with CardRatings for our coverage of credit card products. Miles to Memories and CardRatings may receive a commission from card issuers.
---
New Card - Capital One Venture X Business 150K!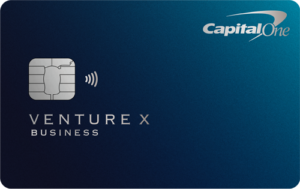 Capital One Venture X Business
earns 2X miles on everyday purchases plus up to 10X in bonus categories. You also get access to Capital One lounges plus an annual travel credit & anniversary bonus. Right now you earn
bonus_miles_full.
---
Opinions, reviews, analyses & recommendations are the author's alone, and have not been reviewed, endorsed or approved by any of these entities.