Disclosure: Miles to Memories has partnered with CardRatings for our coverage of credit card products. Miles to Memories and CardRatings may receive a commission from card issuers. Opinions, reviews, analyses & recommendations are the author's alone, and have not been reviewed, endorsed or approved by any of these entities. Links in this post may provide us with a commission.

American Express Financial Review Process
If you have been in and around the credit card space for any length of time, then you no doubt have heard of an American Express Financial Review. A Financial Review is when American Express takes a closer look at their relationship with you as a customer in order to determine if they want to keep doing business with you. Many banks do this, but the American Express Financial Review has become legendary.
I'm not quite sure why I have feared the American Express Financial Review for so long. Yes, I have heard of people having all of their accounts shutdown (no more Centurion Lounge 🙁 ) or their credit lines being slashed, but I have been truthful on my applications and can back up my income/spending. Rationally I shouldn't have anything to worry about, but in reality it made me sick to my stomach. Here is what happened.
Increased Spending
Over the past six weeks or so my spending has ramped up to get ready for the holidays. My reselling business naturally has A LOT of spend, particularly this time of year. While American Express cards are often my go-to anyway, right now I am working on earning my 50K Welcome Bonus on the American Express Gold Card plus spending offers on other cards. It's a perfect storm.
The other morning after spending about $500 on my Blue Business Plus card, I received two calls from 623-492-4206. If you Google 623-492-4206 you will find that some people have marked this number as fraudulent, but it is indeed American Express. Since I missed both calls I received two voicemails asking me to call back for a "personal business matter". I immediately had a suspicion it was an American Express Financial Review. A quick swipe of my card at a store confirmed it. My accounts had all been shut off.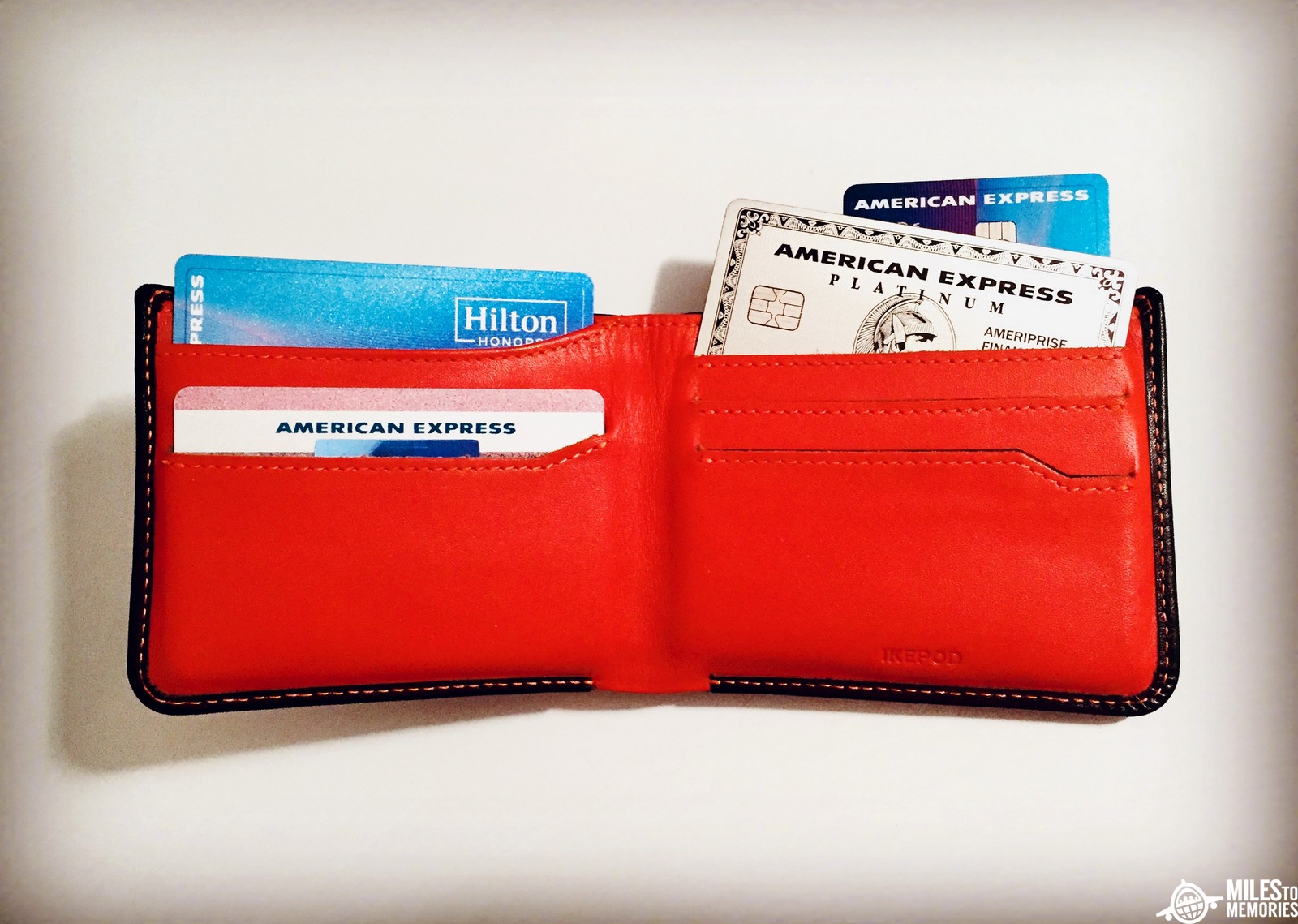 The American Express Financial Review Call
At this point my stomach was in knots. American Express has probably been my most reliable bank for large purchases and I do count on the banking relationship I have with them. I quickly returned the caller's message, but he was on the phone with someone else and it went to voicemail. I went along with my day, but hated the feeling of being in limbo.
About an hour later the American Express Financial Review agent called me back and we began a very intense question and answer session. He asked me about each of my businesses, what I do for a living, why I am spending so much, my income and what I like to eat for breakfast on Tuesdays. It was all VERY thorough.
It's All About the Spend
During the call it was clear he was honing in on my increased spending over the past month or so, particularly at a certain retailer. I calmly explained it was because of our holiday ramp up and pointed out that I shop at this retailer often and had a similar ramp up last year for the holidays. I wasn't sure if this would be enough or what other type of verification he would want, but I assumed he was going to ask for tax returns which I am able to provide.
Instead, after about 10 minutes he stopped the call & asked me to hold. My stomach went from sick to sicker as I waited on hold while walking up and down the aisles of a local Target. The upbeat holiday music and bright red hues did nothing to calm me. I kept reminding myself that I had done nothing wrong, but the legend of the American Express Financial Review loomed large in my head. I was DOOMED. Or was I?
Getting the Good News
When he returned to the call I was fully prepared to be asked for a mountain of records to back up my spending, but instead he delighted me with some good news. The agent told me that he was satisfied with my answers and that he could see my pattern of spending from previous months/years and thus had ended the American Express Financial Review. I didn't need to send in any documentation and all of my cards were turned back on. Boom!
He even warned me that a series of letters had already been generated and that I should ignore them. Indeed I did receive an email later in the day which still gave me a sick feeling despite it all being over.
American Express Financial Review Takeaways
While I didn't undergo a long drawn out American Express Financial Review, I have a few takeaways from the experience.
Don't lie – If you are truthful with the bank from the beginning, then you won't have to worry if you are under review. Because everything I had told the bank on applications was truthful, I was able to explain my spending plus could have backed it up with documentation if requested.
Stay Calm – I did a horrible job of this, but I'm glad it was all over quickly. It is actually normal for a bank to review financial relationships in order to make sure they aren't at too much risk. Just give them the answers they want and things should be alright.
Be Concise & Confident – It's evident now that the American Express Financial Review agent who calls you has a lot of power. In my case he was able to end the review based purely on my statements and a closer look at my spending history. That saved me the hassle of sending in financial documents and also the agony of waiting for a result.
Conclusion
I survived an American Express Financial Review and lived to tell the tale. While my American Express Financial Review experience wasn't nearly as tough as what some others have gone through, it was still nerve wrenching. With that said, I'm sort of happy I went through it because now I know the bank has reaffirmed our relationship and I can continue to grow my business by leveraging their products.
Have you ever gone through an American Express Financial Review? Share your experiences in the comments!