This post may contain affiliate links - Advertiser Disclosure. As an Amazon Associate, we earn from qualifying purchases.

Andaz Mayakoba Resort Review
In this Andaz Mayakoba Resort Review, we'll look at this Hyatt concept property near Playa del Carmen, Mexico. In this review, we'll cover the resort facilities, location, staff & services/amenities offered. Before that, we'll start with the booking process to see how to stay here.
Booking Process
As a category 6 property, you cannot redeem your annual free night award from the World of Hyatt Credit Card, since those are only valid for category 1-4 properties. We paid 25,000 points per night to book a standard room. Plus, with current Hyatt offers (15% of points back as a member, additional 10% back for having the credit card), we will get back 6,250 points per night, so our final points cost is 18,750 points per night. Since it is low season, the cash price for a standard room is $285 per night. That's a value of 1.52 cents per point, which is above average on our research on what Hyatt points are worth.
As with other bookings, my wife and I like to make back-to-back bookings at Hyatt properties when visiting a new brand. This was our first visit to an Andaz property, which is one of the 18 different Hyatt brands. For every 5 brands you stay at, you get a free night award. Booking the first night in my name and 2nd night in her name gave us both credit for Hyatt Brand Explorer.
Andaz Mayakoba Resort Review: The Resort
The major theme of my review of the Andaz Mayakoba Resort would be "wow". That's a great word for our experience, including the people, the facilities, and everything in our 2 nights at the property. From other reviews and talking to people who've stayed here, we aren't alone in this view of the facilities. We had no issues that Shawn ran into during his visit, and despite those he still agreed that the place is incredible. "Wow" captures the experience pretty well.
Location
The Andaz Mayakoba Resort is in Mayakoba, a small town just north of Playa del Carmen along the main highway going up to Cancun. We actually passed this property on our way to the Thompson Main House in Playa del Carmen and saw the entrance from the highway. The entrance is massive. We took a 15-minute taxi ride from the center of Playa del Carmen to get here, which cost 400 pesos ($20).
The Andaz a concept hotel and situated inside the Mayakoba protected area, along with 3 other hotels. The main entrance from the highway leads to the grounds, and then you follow signs to your hotel. Our taxi driver had never been here before and joked about how massive the property was and the need for the signs. It's an accurate description. The grounds are MASSIVE when considering the 4 hotels, golf course, and lagoon/protected area.
The Andaza Mayakoba Resort wraps around part of the lagoon, and the property map they gave us shows how big it is.
Check-In and Check-Out
Our check-in and check-out experiences were superb. Everything you expect and more. Staff at the front desk were super friendly and really good at their jobs. It was more like a conversation than a business transaction, telling us about the property and everything available quickly while also knowing we weren't going to absorb it all. They gave us some maps and info sheets, also telling us to use the QR codes all over the property for in-room info, dining menus, etc. If nothing else, telling us this told us how to get the info we wanted later on.
After check-in, we got a small tour of the property and then were driven to our room. Yes, they drove us to our room in a golf court. The property is that big. It also provides an opportunity for a brief tour of the grounds to help guests see what's available and where things are. The driver who took us to our room also highlighted the main features of the room, giving a quick tour and reminding us that there are QR codes for menus, in-room info, activities, etc.
We had a phenomenal experience at check-out, which is something I've never said about a hotel.
We had a 5:45 am pick-up scheduled with the airport shuttle to go to the Cancun airport. The night before, we called the front desk to ask if the golf cart could pick us up in the morning. The woman on the phone asked what time our pick-up was and recommended a 5:30 am pick-up from our room with the golf cart. At 5:30 on the dot, I opened our door thinking I'd start carrying stuff out to the golf cart waiting at the path. Nope. The driver was already standing outside our door, waiting for us, saying at 5:32 he would knock if we hadn't come out yet. That's service! It was also the same man who'd driven us to our room on arrival. He asked how our visit had gone and was friendly without being overbearing, since it was so early.
Upon arrival the reception center, the man at the desk clearly knew who we were. No one else was checking out at this time. He had all of the paperwork printed out and ready to go. The process was seamless. Clearly, the woman I'd talked to on the phone arranged the driver, told the front desk staff to have our paperwork ready, etc. She thought about the whole process, and the staff worked in advance to make our process as easy as possible. We just had to review the room charges and sign 1 paper. Then, they told us to relax while they wait outside for the driver. Once the shuttle arrived, we simply got in. The staff was fantastic, friendly, amazing, and provided a great experience at both check-in and check-out—beyond expectations.
Services Offered
As a resort property, you have several options. You can buy an "all-inclusive" package if you want, not worrying about food or drink charges. We opted to just pay for what we purchased, since this is better for us. There are also packages to add activities (they have daily classes like making tortillas or traditional dancing, etc.) or golf, as well.
The golf carts used at check-in and check-out also circulate around the property. While they are obviously running errands and doing other things necessary for hotel operations, you can flag them down for a ride when you see them. Given the size of the property, even riding on a golf cart from our room to the beach took about 10 minutes.
Bicycles are another option. If you see one, grab it and go. Leave it where you stop. I'll admit that the bicycles tend to migrate toward the beach in the morning and away from the beach/toward the rooms in the evening. If you're heading in the opposite direction or sleep in late, you might have trouble finding them.
And even though it's not an "all-inclusive property", snacks and drinks are provided for free in the room. The only thing you have to pay for in the room is the alcohol. Soft drinks, bottled water & snacks are free. These are replenished by housekeeping or can be provided if you call the front desk saying you ran out.
Andaz Mayakoba Resort Review: Facilities
The property is divided into "beach side" and "lagoon side". This is an easy way to reference where things are, including guest rooms and also facilities. Given the size of the property, it's no quick feat to go from one side to the other, given that you have to pass through a protected area and go around the lagoon.
Kids' Activities
As a family resort, the Andaz Mayakoba offers the Kimbo Kids Club. It's a children's activity center. We didn't check it out, but it's good to know for parents who might want something for their kids to do other than the pool (or a place to drop the kids while mom & dad have alone time).
Gym
There is a gym, but the hours and capacity are reduced.
Pools
There are multiple pools. On the beach side, there is a large pool between the beach and the ocean-front guest rooms.
On the lagoon side, there are several smaller pools (plus a hot tub) grouped together near a few buildings of guest rooms. This group of pools is right near the kids club, so this was a popular area for families to gather. Our building was right near the pool area, yet we never heard noise from the pool in our room.
Restaurants
There are 5 restaurants around the property. 3 are at the beach, and 2 are on the lagoon side of the property. Despite staying on the lagoon side, we wound up at the restaurants by the beach most often. Who doesn't like sitting by the beach?
We hadn't really looked at the restaurant info before arrival, so we were pleasantly shocked to find one of the restaurants is the "Vegan Bar", near the edge of the beach. We are both vegan, so this was a great surprise for us. It's only open from noon-5pm, though.
Other restaurants on the beach side are the Tinta del Pulpo (upscale Mexican dining) and Sotavento (seafood restaurant on the beach, with the tables in the sand).
Restaurants on the lagoon side include Cocina Milagro (the only restaurant open for breakfast) and Casa Amate (upscale fusion food and features a happy hour).
Dining at the pool / beach
When laying at the beach or poolside, the tables have QR codes. Scan these to access a menu, and the placard also tells a table number. You can order from here and give instructions on where you're seating. Additionally, there are servers walking around, ready to take your order. They don't try to "hard sell" you, which is really nice. If you don't want something, they leave you alone. If you want something, they come quickly after you waive at them.
Beach facilities
Andaz Mayakoba has tons of options for seating at the beach. There are single loungers and doubles. Some have umbrellas while others don't, so you can choose how much sun you want. Traditional lounge chairs are also available. There's a pile of rolled up towels on a stand near the stairs to access the beach, but they also come around offering towels to those who've just arrived.
There have free kayaks, paddleboards & surfboards that you can use from a booth on the beach. There is a lifeguard booth, as well.
If you're looking for more adventure, at the edge of the property there is a water sports center offering services to the Andaz Mayakoba and the resort next door. Jet ski rentals, scuba diving, windsurfing & more are available.
There are also locals walking up and down the beach selling traditional snacks and handicrafts. They never came up to the guest's seats and maintained some distance, simply passing by and letting you know they were there. They weren't aggressive and never came within arm's reach of us. We assumed that's a policy from the resort.
Wildlife
As a property situated in a protected area, there are animals to be seen. We saw iguanas, birds, lizards, some fish, a raccoon, and even a crocodile. The property is inside a mangrove/wetland area, and animals live there. However, we never felt unsafe in any way. Additionally, the Andaz Mayakoba has contracted an outside agency with trained hawks that they bring to the property a few times a week. They release the hawks for a short time to fly over the property and find lunch. This keeps the seagulls away, which means they don't try to steal your food at the beach. We noticed a LOT of seagulls hanging out at the property next door when we took a long walk on the beach. The use of the hawks to keep the seagulls away from customers on the beach clearly works.
Additionally, there is a free boat tour on the lagoon that you can reserve. Pre-COVID, these were done in groups, running mornings and afternoons. Now, they run more often and are limited to those in your travel group. That means we had a private boat tour for the 2 of us! It lasts 45 minutes and tours the whole lagoon, passing all the 4 hotels and the golf course. It was amazing. I'd say this is easily worth $50 per person if you had to pay for it.
We saw 140-ish turtles, tons of bird species, about 10 iguanas, and a crocodile, as well as lots of fish.
Make sure to sign up for this boat tour if you visit. It was definitely the highlight of our stay.
Andaz Mayakoba Resort Review: Guest Rooms
As I said, the property is divided into lagoon side & beach side. We stayed in building 10 on the lagoon side. The lagoon side is where most of the standard rooms are, with preferred rooms & suites located closer to the beach. As a Disoverist member with Hyatt, I didn't expect to be upgraded here, and we were fine with that. We loved the room. Each building here has 3 floors, 4 rooms to a floor. Our building was on a slope, so the middle floor was where we arrived in the front (and we had to go down a flight of stairs), but we had a walk-out patio in the back.
The room was really spacious and filled with tons of natural light during the day time.
This was another room where everything is low—low chairs, low table, low loveseat on the patio. The only thing tall was the wicker table outside and the ironing board I used as a desk to get some work done.
I also found the pillows mediocre. Each side of the bed had 2 pillows: one that looks big yet your head sinks into nothingness + one that was medium durable. I like pillows that offer some support, so I'll rank the latter pillow as 'decent'.
There was a lot of closet space, which also included flip-flops to use, an iron & ironing board, and an umbrella to use.
The clock in our room had an issue: the last digit doesn't show up correctly (sometimes not at all, sometimes partially missing).
Bathroom
The bathroom was MASSIVE. Lots and lots of space.
A roomy shower with rainfall shower and a handle/hose if you want to switch the water source.
The amenities were nice and smelled good.
One thing to improve
They clearly throttle the internet for those using a lot of bandwidth. This created some problems when I needed to do my monthly live event for our Diamond Patreon members. Each month, I do a live event for them, talking about maximizing award redemptions. During the 20 or so minutes until we had to bag the event, I got kicked off 3 times. If you need to get a lot of work done (or those just planning to watch movies), factor this in.
Andaz Mayakoba Resort Review: The Staff
The property itself had a lot of "wow", but the staff pushed it over the top. Something I want to highlight in my Andaz Mayakoba Resort review: the staff are great at everything and always available. This extended from arrival to departure.
On arrival, we were greeted warmly and offered drinks. The employee who did our check-in was really friendly and offered a ton of great information. He thanked us for being World of Hyatt members and credit card holders.
The employee who drove us to our room was really friendly, informative, and funny during the mini tour on the way to our room. On the departure ride, he was friendly and told us to just sit down while he stands outside waiting for our van with his eyes open, so we could wait with our eyes closed.
Restaurant staff and wait staff around the pools/beach were consistently attentive and friendly. It never felt fake or forced. Yes, I understand it's part of their job, but there's a difference when it feels fake / disingenuous. Side note: we also loved the dishes they used.
Several times, we found ourselves saying "I can't imagine the staff at Thompson Playa del Carmen Main House handling this task." Great examples are scheduling the boat ride (telling us all the available times and coordinating with boat captains) and the super-seamless check-out process. The contrast between our previous few days and these few days in terms of staff competence couldn't be more different. Staff at Andaz Mayakoba were phenomenal. The general attitude was that they wanted to take care of everything for you, so you could get back to enjoying your holiday.
Final Thoughts
The Andaz Mayakoba Concept Resort by Hyatt is fantastic. We had a "wow" experience at every moment. The facilities are fantastic. The basic guest room was roomy and luxurious, so I imagine any upgraded rooms would be even more amazing. The grounds are simply amazing, providing a luxurious tranquility that we enjoyed thoroughly. As impressive as the property is, the staff may be equally as good—which is a tall task. This is a fantastic resort. This is a very gushing Andaz Mayakoba Resort review, and I feel they've earned it. It's an honest review, including some things I would improve, but I have so many great things to say about this place. If you're looking for a resort on the Riviera Maya, I can't recommend this property highly enough.
Disclosure: Miles to Memories has partnered with CardRatings for our coverage of credit card products. Miles to Memories and CardRatings may receive a commission from card issuers.
---
New Card - Capital One Venture X Business 150K!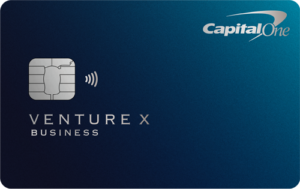 Capital One Venture X Business
earns 2X miles on everyday purchases plus up to 10X in bonus categories. You also get access to Capital One lounges plus an annual travel credit & anniversary bonus. Right now you earn
bonus_miles_full.
---
Opinions, reviews, analyses & recommendations are the author's alone, and have not been reviewed, endorsed or approved by any of these entities.