Bangkok Thailand Travel Guide
Jim from WINEtineraries is back again with another write up. This time he is here to share his Bangkok Thailand travel guide. He will go over everything you need for your next visit to Bangkok. He discusses how to navigate the airport, where to stay, what to do, where to eat and everything in between. We hope you enjoy it and find the information useful for your next visit to Bangkok.
Getting there
The aircraft for our transpacific flight to celebrate our 35th wedding anniversary was a Cathay Pacific 4-cabin Boeing 777-300ER. Business class was a 1-2-1 configuration and, since we were traveling as a couple, we chose side-by-side center seats near the front of the larger business class section. Since reviews of this aircraft and cabin are plentiful online, I'll focus on other aspects of our trip.
Covid Notes:
Pre-COVID, CX flew direct (to Hong Kong) from JFK, BOS, ORD, SFO and LAX connecting at HKG to Bangkok (BKK). With transit at HKG resuming and with Thailand easing restrictions, one can expect flights to be added back slowly.
Here is the latest from CNN Travel on entry requirements:
"From May 1, fully vaccinated international travelers will no longer be required to show proof of a pre-arrival negative RT-PCR test nor undergo an arrival test.
However, they are still required to register for a Thailand Pass and produce proof of an insurance policy with coverage no less than US$10,000 (reduced from US$20,000).
Once arriving in Thailand, they will be allowed entry and are free to go anywhere in the kingdom.
Unvaccinated international travelers will also no longer be required to show proof of a pre-arrival negative RT-PCR test nor undergo an arrival test. But they will have to quarantine for five days."
Bangkok's Suvarnabhumi airport (BKK)
Bangkok has two airports but all international flights from the U.S. land at Suvarnabhumi (pronounced, "soo-wahn-nah-poom," means "The Golden Land" in Thai) Airport (BKK). This is the 10th largest airport in the world, so one should be prepared for what may be a long walk (made easier by numerous travelators) from one's arrival gate to immigration control checkpoints.
Airport tips:
Levels/floors: The airport has five (5) floors:
There is a more detailed breakdown of some of the highlights below the floor guide.
Level 4 – Departures:

Configured like a pair of plus (+-+) signs with their horizontal members joined together, BKK has seven (7) concourses (lettered A through G) with 51 Gates serviced by jet bridges and 69 remote Gates with connections to the terminals by shuttle bus.

Level 3 – Shops

Shops and (mainly overpriced) food outlets; see Level 1 below.

Level 2 – Arrivals

Arrivals, customs and immigration, baggage claim and currency exchange (but see Level B) below.

Level 1 – Ground Transportation

Ground transportation and the not-so-secret best value food at BKK – Magic Food Point.

Level B (Basement/Underground) – Rail Link & Money Exchange 

Airport Rail Link (ARL), luggage storage, sleep pods/capsule hotels and best place to change currency at BKK – Super Rich.
Getting your Thai baht (฿) at the airport
ATMs are readily available if you want to obtain currency; Kasikorn Bank and Siam Commercial Bank have a virtual duopoly at BKK. If you need to change currency, though, "…walk on by…" the outlets on Level 2 as you exit Customs into the Arrivals Hall. Head, instead, down to Level B where Super Rich (whose rates are usually among the best in Thailand) operates an exchange outlet on the left-hand side of the wide hall leading to the ARL station on Level B.
Magic Food Point
Prices at this landside food court located near Door 8 on Level 1 are a fraction of what one finds in the food outlets airside on Level 3. Pad Thai with shrimp runs ฿70-80 ($2.09 to $2.39) while a simpler dish, e.g., chicken rice, costs only ฿35 (a little over $1.00!). Coca-Cola is priced at just ฿10-15 (30¢-45¢). Open 24 hours/day because it caters to airport employees (but welcomes anyone).
Tip: Although I've quoted the price of menu items in Thai baht, scrip is used to pay for items at the various food stalls. Therefore, it's a good idea to wander around and decide what the items you want will cost before exchanging your baht for scrip at the counter to the left after entering.
Airport Rail Link
The ARL is a convenient, safe, fast and inexpensive way to get from BKK to the City Center; a ride from the airport to the end of the line, the Phaya Thai BTS (Skytrain) station, is just ฿45 – the equivalent of $1.35! – and takes about 30 minutes. The ARL station is on the underground (B) floor of the airport. Follow signs to "Airport Rail Link" past Coffee World where the sign will change to "City Line." Note: ARL does not operate between midnight and 6am.
Taxi queue
If your place of lodging does not offer airport transfers and is not easily walkable from a stop on the ARL or BTS, hiring a metered taxi into the city will probably be your best option. Head down to Doors 4-7 on Level 1 where you will find 3 queues – sedans (for a small party with limited luggage), vans (for larger parties with many pieces of luggage) and for short-distance trips (e.g., hotels near the airport) – leading to kiosks from which you will receive a ticket with the location of your taxi. Expect to pay ฿200-฿270 for a taxi from the airport to the city center plus a ฿50 airport tax plus – depending on the traffic – ฿70 for expressway tolls: a total of ฿320- ฿390 ($9.57-$11.66)
Tips: (1) Be prepared to pay your driver in smaller denominations of Thai baht; don't use a ฿1,000 note and expect change! (2) Give your driver the name and address of your destination in Thai or a telephone number s/he can call for directions.
Lodging
After taking the ARL to Phaya Thai station, we transferred to the Sukhumvit (soo-koom-wheat) BTS line and rode it to the Chit Lom station which is conveniently connected via an elevated walkway to the second floor of the Grand Hyatt Erawan Bangkok. Note: Reception is on the ground floor and there is little or no signage to direct you to it from this entrance! Follow the escalator down, go through a lounge and turn left to find the registration counter.

Upgraded:
I upgraded us to a Grand Suite King using one of my Hyatt Globalist upgrade certificates at a rate of $215/night which we considered quite a bargain, especially given the special occasion, for the spacious (753+ square feet) accommodation. The staff went out of their way to help us celebrate our anniversary – just look at that bed! If that doesn't scream "romantic," I don't know what would. As a Hyatt Globalist, I also got complimentary high-speed Internet. Along with our suite (sweet?) upgrade came access to the Grand Club Lounge.
Grand Club Lounge:
Access to the Grand Club Lounge added immensely to our enjoyment and saved us a considerable amount of money! The complimentary breakfast included a different, hot, made-to-order item each day along with other hot items, pastries and an assortment of cheeses. In addition to cocktails, the complimentary happy hour featured a hot, made-to-order item each evening along with other hot dishes, an extensive salad bar and, again, artisan breads and charcuterie. We had our breakfast in the Lounge every morning and made happy hour our evening meal a couple times.
Other lodging options
Although there is no shortage of rooms with major hotel chains available at reasonable prices (whether paying in cash, points, a combination of both or even using free night certificates) Bangkok might be one of those places where it is more than worth one's while to use a site like Hotels.com or Booking.com to search for properties that fit one's specific criteria. For example, one can book a king suite at a highly rated (9.0 on Hotels.com) property with an infinity pool overlooking Bangkok's skyline, free Wi-Fi, free parking (if you need it) and a free buffet breakfast which is just a 5-minute walk from a BTS Sky Train station for only $114/night in May.
Khao San Road:
While still Bangkok's choice for many backpackers and budget travelers, Khao San (or Khaosan) Road received a facelift during Thailand's COVID shutdown. The easiest way to get here from BKK is to take the S1 bus leaving from Door 7 on Level 1 every ½ hour (฿60/$1.79).
Note: This bus operates only from 6:00am to 8:00pm. After that, the best option is a taxi.
The Mulberry Bangkok Khaosan Road Hotel (formerly the Rikka Inn), with its saltwater pool, gets an 8.8 rating on Booking.com and offers queen rooms for $29/night.
Activities
With a little planning, you can see most of Bangkok's "must see" sights in 4 to 5 days. Here are some we enjoyed immensely!
The world's largest weekend market
The 15,000 merchant stalls at Chatuchak (or "Jatujak" or just "JJ") cover 35 acres! 200,000 people visit each weekend. As its name implies, the entire market area is open only Saturdays and Sundays from 9am-6pm each day. I wasn't especially good at haggling (which is expected). Still, for just $23 USD, we bought a pair of leather slip-on shoes for TSA checkpoints and a pair of Boho Harem Yoga Pants for my wife! Getting to Chatuchak couldn't be easier; the fare from Chit Lom Station to Mo Chit Station on BTS's Sukhumvit Line is just ฿44 ($1.31). When leaving the train, look for Exit 1 and follow the stream of eager shoppers into the market.
Temples, temples, temples!
"Wat" is Thai for "temple" (hence, the title for this section!). As a respectful global citizen, educate yourself on the rules of etiquette and dress code that applies whenever visiting a Thai wat.
If you follow the route below, it is fairly easy – and fun! – to visit three mind-blowing sites in one day:
The Grand Palace and Wat Phra Kaew
Wat Phra Kaew, or the Temple of the Emerald Buddha, is on the grounds of the vast complex of buildings including the Grand Palace. Getting there was half the fun; we took the BTS to the Saphan Taksin station, followed the covered walkway to the dock for Central (Sathorn) Pier where we boarded the Chao Phraya tourist boat and got off at stop #9, Tha Chang. From there, it is a short walk straight ahead to the Palace complex – which is massive. Admission to the Palace complex is ฿500 (a little less than $15.00). Interesting trivia: (1) The Buddha is not actually made from emerald. Although no one knows for certain because the composition has never been subjected to scientific analysis, it is thought to be carved from jade or perhaps even jasper. (2) Even though, at just 26" tall, it is much smaller than one may expect, this Buddha is considered the most sacred object in Thailand!
Wat Pho
Walking back toward Tha Chang pier, we turned left onto Maha Rat Road and followed the wall bordering the Palace complex to the first intersection. At this point, the Wat Pho complex with the Temple of the Reclining Buddha, is across the street just to your left. Admission is ฿200 (about $6.00). When you enter, it is considered good luck to purchase a bowl of coins for ฿20 (60¢) to drop in the 108 bronze bowls set out on the walkway opposite the gold leaf-covered reclining Buddha which – at 150' long and 50' high – is massive. The soles of its colossal feet are inlaid with mother of pearl.
Wat Pho is widely regarded as the home of traditional Thai massage which you can book during your visit for the equivalent of $7.75 (30 minutes) or $12.79 (1 hour) – fairly expensive by Thai standards.
Scam alert! On our way to Wat Pho, we were approached by a congenial young man armed with printed maps. He asked us where we were going and, not wanting to be rude to a local, I answered, "Wat Pho." "I'm sorry to tell you that Wat Pho is closed today," he replied and went on, "but, here, I have a map to an alternate temple." Luckily, like you, I had read about this scam before leaving the States, so we politely refused his offer and continued walking. These scammers want to get you to an unfamiliar location, sometimes via tuk-tuk, where you will be ripped off. Always check the days and hours of operation for any attractions you want to visit shortly ahead of your intended visit and do not go anywhere with anyone you don't know!
Wat Arun
From Wat Pho, it's a short walk to Tha Thien Pier where you can see the iconic Wat Arun (Temple of the Dawn) on the other side of the river. The cross-river ferry, which costs just ฿3 (8 cents), drops you off at the entrance to the Wat Arun complex (pictured here). Admission is ฿100 ($3). Plan your visit for late afternoon and make your way back across the river when you are finished to watch the sun set behind Wat Arun. The Eagle Nest at Sala Arun or the Amorosa Bar on the 4th floor of Arun Residence offer great views.
Jim Thompson House Museum
If you aren't familiar with the fascinating story of Jim Thompson, also known as the "Thai Silk King," you can read about it here or learn it during your tour. During the 1950's, Thompson built the compound of 6 teakwood buildings you visit today to house the extensive collection of Thai art he had acquired and serve as his residence. A short, short walk from the BTS National Stadium station, admission is ฿200 ($6). There's also a full-service restaurant on-site. If you want to purchase fine silk items, there's a shop at the museum as well as a Factory Outlet at 153 Sukhumvit, Soi 93 (use Exit 5 from the Bang Chak BTS station) which also has a café.
Day trip to Kanchanaburi
As beautiful as Bangkok's temples are, we were glad we arranged a tour of Kanchanaburi province (2 hours west of the city) to visit the World War II sites there and an elephant sanctuary.
River Kwai
As a child, the 1957 film, "The Bridge on the River Kwai" had a profound impact on me. Although based on a novel, this Academy Award-winning movie is historically grounded in the 1942-43 construction of the Thailand-Burma Railway by Allied POWs. At the Thailand-Burma Railway Center Museum in the town of Kanchanaburi, I found it deeply moving but emotionally draining to read about the hellish conditions under which these soldiers built this supply link between Bangkok and Rangoon (Yangon today). 12,000 soldiers, along with 90,000 civilian laborers) perished here; 6,858 POWs are buried in the War Cemetery across the street.
Swimming with elephants
Elephant "attractions" are a bit of a "hot button" issue, so if you want to include an elephant encounter in your visit to Thailand, please make sure you select an ethical sanctuary where these majestic creatures are not mistreated or abused. That said, nothing could have prepared me for the magic of getting "up close and personal" with these gentle giants. The full day Elephant Sanctuary & Kanchanaburi Highlights Private Tour, with pickup from and drop-off at your lodging in Bangkok combines a pilgrimage to the River Kwai with a visit to ElephantsWorld and is well worth its $161.30 price tag.
Dining
Our daughter-in-law's father is an American ex-pat who lives in Bangkok with his Thai wife, Nong. Some of their favorite restaurants are:
Sabaijai (Ekkamai Soi 3)
The Ekkamai neighborhood of Bangkok is where the 8-floor, Japanese-themed Gateway Center is found. An easy 16-minute walk from the Ekkamai BTS station, Sabaijai specializes in Isan (from the northeast region of Thailand) food, which tends to focus on savory salads and simple, marinated grilled meats. Thus, one of the best dishes here is gai yang (grilled chicken); ½ chicken, which is served with fried onions and two sauces costs ฿117 ($3.45). Stir-fried morning glory (water spinach) is another recommendation; ฿94.50 ($2.79). Nong was gracious enough to order for us – which was a good thing because their menu (in both Thai and English) is massive! Our table (as you can see) was covered with plates of delicious food for just about $60 USD.
Nathong Terrace Bar & Restaurant (569/1 Pracha Uthit Road, Samsen Nok, Huai Khwang)
For seafood, it's hard to beat Nathong, which has seating for 1,000 in settings overlooking its garden and ponds as well as karaoke and banquet rooms. You can even pick out the seafood item you'd like the kitchen to prepare any way you like it – steamed, fried, or boiled in lemon juice and herbs. Plan on driving or taking a metered taxi (safer than an iconic tuk-tuk) to get here. While the prices here are still quite reasonable, Nathong is on the more expensive side by Thai standards (a 7-course set menu will set you back ฿2,100, about $62.54 – but that's a LOT of food!). The thick menu here lists over 100 dishes, spread across Thai, Chinese and seafood specialties.
Bella Napoli (3/1 Sukhumvit soi 31)
Conveniently located between the Asok and Phrom Phong BTS stations is the oldest pizza shop in Bangkok. This family-operated Italian restaurant serves up great food at reasonable prices. The menu features 28 different pizzas!
Cocotte (Sukhumvit soi 39, in the 39 Boulevard Executive Residence)
From farms in Chiang Mai to this French steakhouse restaurant near Bella Napoli in Bangkok's Phrom Phong neighborhood, Cocotte's menu is enough to make any carnivore drool. There are 4 different Wagyu beef (from both Australia and Japan) dishes on the menu; a ½ pound filet costs ฿1,690 ($50). Giant Hokkaido scallops, seared in bacon and herb butter and served with truffle spinach crepes and mushrooms in a bechamel and truffle sauce run ฿1,290 ($38).
Historic Bangrak Food Tasting and Culture Tour
We thought this 3½ hour walking tour of Bangkok's Bangrak district, organized by Bangkok Food Tours (86% 5-star ratings on TripAdvisor) represented a good value at ฿1,450/person (about $43.18)! Tours are offered twice/day on Mondays, Tuesdays, Thursdays, and Saturdays, from 9:35am-1:00pm and again from 2:00-5:30pm. The meeting and ending points are conveniently located at BTS stations. While food is clearly the star on this tour – which stops at 5 eateries, each of which serve 2 or 3 items along with something to drink – you also visit a temple, a Catholic church and cross the Chao Phraya river on one of the ubiquitous ferries. Tip: Schedule this tour early in your trip to Bangkok for two reasons: (1) the map you receive from your tour guide is one of the best available and (2) it gives you valuable tips on how – and what – to order from street vendors.
Miscellaneous tips:
Generally speaking, Bangkok is a fun – and safe – place to visit. Here are a couple tips to maximize your enjoyment of this magical place:
Thailand is a monarchy; traditionally, the king has been considered a semi-god. Any act which could be considered disrespectful of the royal family is a punishable offence. In movie theaters, it is mandatory to stand during the playing of the Thai royal anthem before each screening.
Some recent studies assert that the tap water in Bangkok is safe. We did not risk it. Bottled water is available everywhere and is cheap – less than 30 cents for a half-liter bottle.
Bangkok Thailand Travel Guide: Final Thoughts
Hopefully you found this Bangkok Thailand travel guide useful. Thanks again to Jim for sharing all of these great options for dining, lodging and attractions plus how to navigate the airport and public transport. Share your favorite spots down in the comments!
Disclosure: Miles to Memories has partnered with CardRatings for our coverage of credit card products. Miles to Memories and CardRatings may receive a commission from card issuers.
---
New Card - Capital One Venture X Business 150K!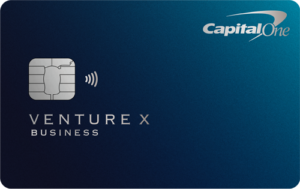 Capital One Venture X Business
earns 2X miles on everyday purchases plus up to 10X in bonus categories. You also get access to Capital One lounges plus an annual travel credit & anniversary bonus. Right now you earn
bonus_miles_full.
---
Opinions, reviews, analyses & recommendations are the author's alone, and have not been reviewed, endorsed or approved by any of these entities.