Disclosure: Miles to Memories has partnered with CardRatings for our coverage of credit card products. Miles to Memories and CardRatings may receive a commission from card issuers. Opinions, reviews, analyses & recommendations are the author's alone, and have not been reviewed, endorsed or approved by any of these entities. Links in this post may provide us with a commission.

Programs That Allow You To Transfer Points To Someone Else
"Can I transfer points to someone else?" is a common question, especially for beginners or when you're working with a new kind of points you're not familiar with yet. Wanting to transfer points or miles makes sense. Maybe you're short on what you need for a redemption. Or maybe you have status and want to make the bookings from your account to get extra benefits. There could be a dozen reasons, but the desire is the same. You want to pool your points together with friends or family, and everyone has a different policy. We'll examine when you can transfer points to someone else and what rules apply. We'll start with airlines, then hotels, and then end with credit card issuers.
Airline Programs That Allow You to Transfer Points
Yes, you can transfer points with nearly any airline program. However, we're not looking at picking up the phone and paying $100 to share miles with my wife on American Airlines. The major carriers in the U.S. all have high fees for sharing / pooling points with someone else, so let's look at better options. (Note: Of course, if you have enough miles, you can always make a booking in someone else's name from your points)
Aegean Airlines
Silver and Gold elite members of Aegan Airlines can create a Together account with up to 5 members. These people don't need any status of their own, and they can be anyone you choose. All miles pool into the head member's account, but each member earns status individually.
Aeromexico
Aeromexico's Family Program is only open to spouses and immediate children. However, transfers within the pool are unlimited and free of charge.
Aeroplan
Air Canada's Aeroplan Family Sharing allows up to 8 family members to automatically pool points. If anyone in the pool has elite status or other perks, the entire pool can benefit.

Air France
The Flying Blue Share & Fly program allows anyone with the American Express Flying Blue credit card to share miles with other authorized users on that card. The card isn't available in the U.S., but this may help some people.

ANA
The ANA Family account is only open to those outside Japan, which includes most of us I assume. You can pool with any relative within 2 degrees of kinship, and you can add up to 8 family members. The primary member pays 1,000 miles to start the pool.
Asiana Airlines
The Asiana Family Mileage Plan lets you share with a wide range of relatives (you can add up to 8 to your group), but you must prove relationship. In the pool, your own miles are used first and then the other people's points will cover the gap if you're short on the points required for the booking.
Aliltalia
Alitalia's MilleMiglia Family Programme allows parents to receive their children's miles directly into their account. Children can get an account at age 2, and this applies until age 13. At age 14, the account becomes independent, and children can even earn perks and bonus miles for their individualized account at age 14.
British Airways
British Airways allows you to set up a household account. You can add up to 6 people, but they all must live at the same address. From there, you can share points and make bookings using the points in the pool for any members of the pool. If you're making a booking for someone who isn't in the pool, you can add up to 5 friends that you can redeem pooled points for as well that are not in the household account.
Egypt Air
Egypt Air's Family Miles program allows for pooling by up to 6 immediate family members. The head member receives all earned miles from the group. A key distinction in this program is that the activities of the group work together to help the head member earn status, which can then be shared with other members for upgrades, etc.
Emirates
The Emirates My Family program lets you add up to 8 members. This includes your grandparents/grandchildren and in-laws, and you can even add your "Domestic Helper". The Family Head creates the account, and each member chooses how many points to contribute. Only the Family Head can make a redemption from the pool.
Etihad
Etihad's Family Joining allows for up to 8 members. You still earn your own status from your own activities, but points go into a pool in the Family Head member's account.
Frontier Airlines
Frontier Airlines has Family Pooling but no longer insists that it be used for family. You can have any 8 members you want in your pool. However, you can only create a pool if the head member has elite status or has the Barclays Frontier Airlines World Mastercard.
Hawaiian Airlines
Hawaiian Miles has a ShareMiles program available for sharing points between members who each have their own Hawaiian Airlines credit card. For these members, there is no limit on the number of points to be shared, but there is a maximum of 10 shares per year. The minimum transfer is 2,000 miles.

JAL
Like ANA, the JAL Family Club is only open to those outside Japan. You can add up to 9 members to your family pool. Eligible members are spouse, parent, in-law, child, and spouse of a child. It costs 1,000 miles to start the pool, any changes to members will cost another 1k, and you pay 1k miles every 5 years to keep the group active.
Jet Airways
India's Jet Airways created the MyFamily+ program that allows for points pooling with up to 8 immediate family members. There are online steps and then a verification phone call to set up the pool. However, with their insolvency process opening recently, it's unclear how/if this might exist in the future.
Jet Blue
Jet Blue Points Pooling lets you create a pool of 2-7 people. These can be anyone you want, and all members put 100% of their points into the pool. The Pool Leader must be over 21 and can adjust other members' privileges. A nice perk is that you can leave the pool and take your own miles with you whenever you want.

Korean Air
The Korean Family Plan allows for pooling between 5 members. 100% of the points in each person's account will go into the pool, and you must be able to prove your relationship to that person from a list of eligible family members.
Lufthansa
Lufthansa's Mileage Pooling sounds good, but there is a catch. You can create a pool of 2 adults and 5 kids, and it's not restricted to immediate family members. Only the adults can redeem from the pool, and this sounds decent. The catch? It's only open to residents of Germany, Austria & Switzerland.
Norwegian
The Norwegian CashPoints Family Account lets any 7 people pool points, so it's super flexible. Any member who joins a pool must remain a member for 3 months minimum before leaving or joining another pool.

Qantas
The Qantas Family Transfer program has a wide range of who counts as family. You can add any of those people to your family group and share points with them. There's a minimum transfer of 5,000 points and a maximum of 600,000 per transfer. You can make as many transfers as you want in a year, until you reach that 600,000 miles limit.

Qatar Airways
Qatar Airways' Family Programme allows up to 9 family members to join a pool. This includes your parents and children, plus your spouse. After joining a pool, members can't leave or join another pool for 24 months. All miles go into the main member's account, but each member earns status individually. Documents to prove your relationship are required.
Spirit Airlines
In the new Free Spirit program, Points Pooling allows you to combine points with up to 8 other people. The "Pool Pilot" (head of the group) must be a Spirit credit card holder or have Silver status or above. This person can then invite up to 8 members to join the pool. Any member in the pool can redeem points from the pool.

Turkish Airlines
Turkish Airlines' Miles & Smiles has a Family Membership program available for those with Classic Plus elite status or above (equivalent to silver on most airlines). The head member, spouse, and unmarried children under age 25 can pool miles. Each member still earns their own status as normal.
Virgin Atlantic
The Virgin Atlantic Household Account lets members with Gold status create a household account for anyone at the same address to join. There is a maximum of 9 people. Members of the pool earn their own status, but all miles go into the head account.
Virgin Australia
Virgin Australia's Family Pooling allows for up to 2 adults and up to 4 kids. All members of the pool must have the same address on their account. Special note: you can pool miles and status credits, which is unique to this program.
Hotel Programs That Allow You to Transfer Points
Transferring points in hotel programs runs the entire gamut from "easy as pie" to "no way would I ever consider this". With the majority of hotel programs, you can transfer points to someone else. The differences are in the limits and restrictions.

Hilton
Hilton allows for creating a group pool of up to 10 members. You can send up to 500,000 points into the pool and can receive up to a whopping 2 million.

Hyatt
Hyatt takes the cake for flexibility. All you need to do is email this form after the sender & recipient fill it out. You can share with any World of Hyatt member at all. You can share an unlimited number of points, also. The only restriction is that you can only participate in a share every 30 days.
IHG
No way would I ever pool points with IHG outside of an emergency. Sharing costs $5 per 1000 points. There are no limits on the number of points you can share.

Marriott
Marriott makes this more difficult than it needs to be. First, it can't be done online in any way. You will need to call (801) 468-4000 to get this done. You can send up to 50,000 points at a time to another member. There's also a yearly cap of sending out 100,000 points from your account. You're also limited to receiving 500,000 points in a year from other members. Both sender and recipient accounts must have been open 60 days OR must have stay activities on their accounts. Their terms don't say anything about not being allowed to send the maximum 100,000 at a time, but they have never allowed me, my wife, or any of my friends who've done transfers to send more than 50,000 at a time. This limitation isn't in writing on the website anywhere, but you can call back immediately to do the 2nd transfer of 50,000.
Radisson
Sharing points with Radisson isn't the easiest, but it can be done. You'll need to call (888) 288-8889. Both accounts must have the same address, which can't be a recent change. The accounts both must be more than 1 year old, and transfers can take 72 hours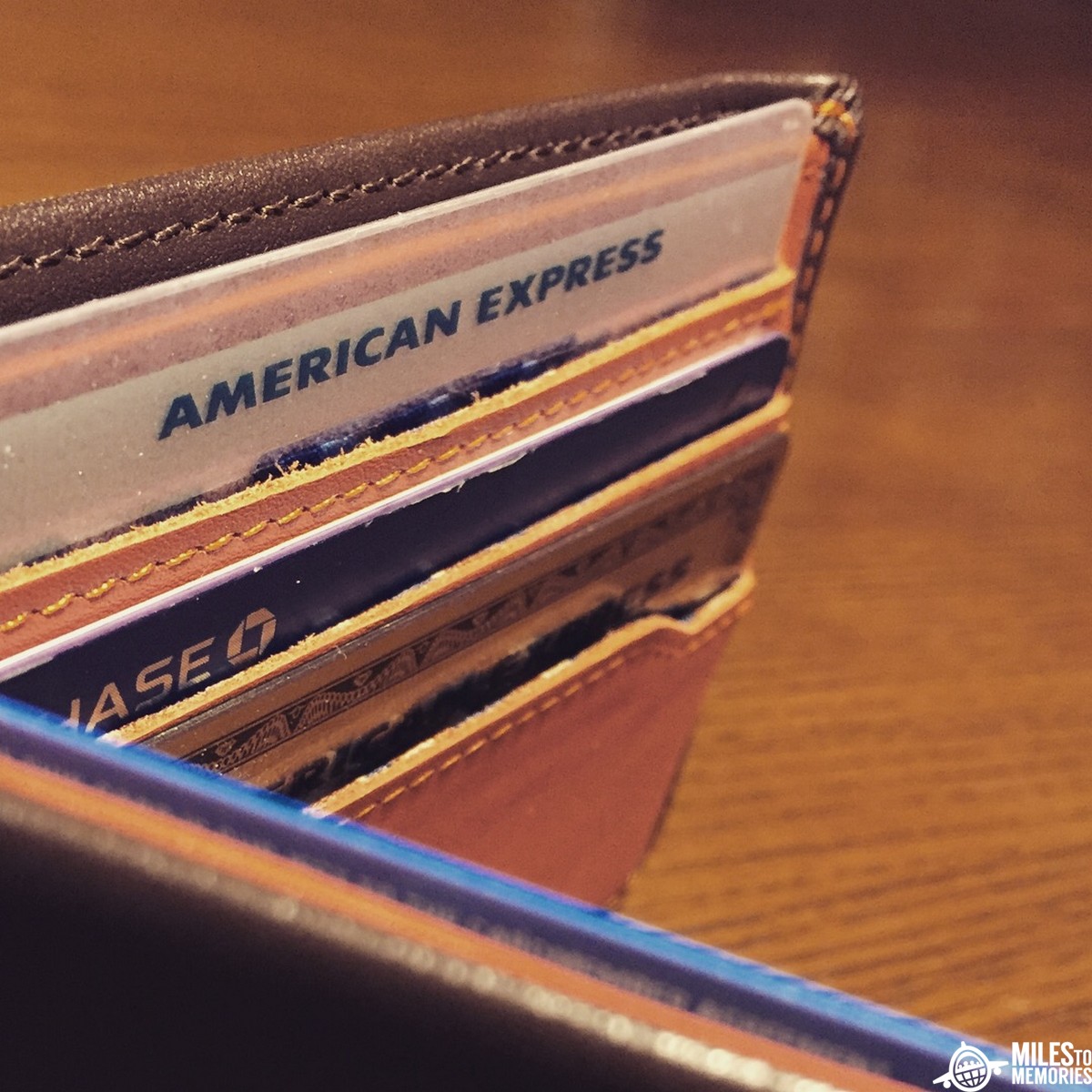 Credit Card Issuers That Allow You to Transfer Points
Banks and credit card issuers have their own set of rules about whether you can transfer points to someone. Here, we're only looking at transferrable currencies, meaning you can use them outside of the bank / card issuer for things like sending your points to an airline partner.

American Express
American Express does NOT allow you to transfer your Membership Rewards to other users. However, you can send your points to another person's airline or hotel account, as long as that person is an Authorized User on one of your MR-earning cards. This person must be an Authorized User for 90+ days on the card for this to be allowed.

Capital One
Sharing your Venture Miles or Spark Miles is not streamlined yet for Capital One. It is free, which is nice. Sharing between your own accounts is really simple, but you usually need a call to share with someone else. You can even combine cash back earnings with cards that earn miles.

Chase
Chase allows for sharing your Ultimate Rewards points with anyone at your same household. You both must have a UR-earning card to do this (ex: if all you have is a United card, which doesn't earn Ultimate Rewards, you can't receive UR transfers from someone). Additionally, if you have a business account, you can transfer your Ultimate Rewards to a hotel or airline account of a co-owner of your business, as long as that person is listed on the business card account.

Citi
Citi is really flexible on sharing ThankYou Points: you can share with anyone. The only limit is sending or receiving 100,000 points in a year. The real kicker is that shared points are only valid for 90 days after the share. This makes them only valid for sharing for a booking you want to make soon. Don't share until ready to make a booking.
Wells Fargo
Wells Fargo allows for sharing your Go Far rewards points with anyone. There are no restrictions. You can gift your points to someone else's account or create a pool together. While not a popular currency, the program is flexible when you want to transfer points to someone else.
Final Thoughts
The answer to whether you can transfer points to someone else is all over the place. I was surprised by several of the airline policies I found when researching this article. I was unfamiliar with several of them, and there are good options out there for many airlines. The caveat to that is that most people in his hobby probably aren't earning and storing miles in many of these programs, preferring transferable currencies like Chase Ultimate Rewards and American Express Membership Rewards or earning miles from a partner when flying on an airline you don't use much. It's good to know what options are out there. You don't know when the opportunity for using it might come around.
Miles to Memories has partnered with CardRatings for our coverage of credit card products. Miles to Memories and CardRatings may receive a commission from card issuers.
Disclosure: Miles to Memories has partnered with CardRatings for our coverage of credit card products. Miles to Memories and CardRatings may receive a commission from card issuers.
---
New Card - Capital One Venture X Business 150K!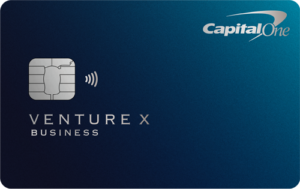 Capital One Venture X Business
earns 2X miles on everyday purchases plus up to 10X in bonus categories. You also get access to Capital One lounges plus an annual travel credit & anniversary bonus. Right now you earn
bonus_miles_full.
---
Opinions, reviews, analyses & recommendations are the author's alone, and have not been reviewed, endorsed or approved by any of these entities.