This post may contain affiliate links - Advertiser Disclosure. As an Amazon Associate, we earn from qualifying purchases.
Disclosure: Miles to Memories has partnered with CardRatings for our coverage of credit card products. Miles to Memories and CardRatings may receive a commission from card issuers. Opinions, reviews, analyses & recommendations are the author's alone, and have not been reviewed, endorsed or approved by any of these entities. Links in this post may provide us with a commission.

Chase 5/24 Rule Explained, Tips & Application Strategies
Each major credit card issuer has it's own unique set of rules with respect to approving new applications for their cards. Chase has one of the most restrictive policies when it comes to approving applications for certain new cards. Chase's restrictive policy has been coined the "5/24 Rule". In our Facebook group and the comments on our site, we get a ton of questions about 5/24. That is why I put together this guide, Chase 5/24 rule explained. Hopefully it will help you navigate one of the trickier application rules out there.
We have also covered the other Chase application and welcome offer rules in a different guide. Guide: Chase Application Rules and Welcome Offer Restrictions covers how many applications can be approved by Chase in a month, limits on sign-up bonuses and differences between business and personal cards.
We have updated the guide on 10/28/20 because of some recent changes.
What Exactly is the 5/24 Rule
Chase 5/24 Rule basic explanation:
You will not be approved for certain Chase cards if you have opened 5 or more revolving accounts (including credit cards, some lines of credit, etc.) in the past 24 months.
Related: Chase Ultimate Rewards Points Guide: Earning, Redeeming and Sapphire, Freedom and Ink Brands
Chase 5/24 Rule – What Counts & What Doesn't
While the Chase 5/24 rule is quite restrictive and includes all revolving accounts that show on your credit report, thankfully there are some accounts that don't count towards your 5/24 limit.
Related: With Their New Rules is Bank of America the Toughest Approval in the Biz Now?
Most Business Credit Cards Do Not Count
Thankfully most banks do not report small business credit cards on personal credit reports. Almost all of the major banks (Chase, Citi, Amex, Bank of America) do not report their business card products on your personal report. With that said, some banks such as Capital One, Discover and (possibly) Barclays do report their small business cards on your credit report.  This varies by bank and is a reason to do your research before applying.
There are several other smaller issuers with business card options, you should look for current data points as to whether their cards will be reported on your personal credit report.
Authorized User Accounts Do Count
Unfortunately, in most cases authorized user accounts count towards your allowance of 5 cards. There are ways to negate the impact of your authorized user accounts.
In most cases, you can get authorized user accounts removed from your report after you've closed them or have been removed as an authorized user.
There is also some evidence to suggest that Chase will reconsider your application if you call in and explain that the accounts are not yours- meaning you are not the primary account holder.
Chase Reconsideration Contact Info

Reconsideration (Personal): 1-888-270-2127
Reconsideration (Business): 1-800-453-9719
Cards Affected by 5/24 Rule
Chase Cards Subject to Chase 5/24 Rule (Click on highlighted cards for our reviews):
With Chase moving all cards under the 5/24 rule recently there are no longer options for people over 5/24 like in the past.
Personal Cards
Chase Freedom Student
Amazon Prime Rewards Card
Business Cards
Chase 5/24 Rule Explained: Plus Tips & Application Strategies
This section covers options that were previously used to bypass 5/24. Reports now indicate that these options may no longer work. While nothing is guaranteed, it's unlikely these will work for you.
Pre-Approved Offers
If you stop in to a Chase branch, they can check if you are pre-approved for any offers. It often helps if you have a banking relationship with Chase.
Note: even with a pre-approved offer you aren't guaranteed an approval.
Pre-Selected Offers
The other way you may be able to get around the Chase 5/24 rule is if you login to your online account and your account shows you are "pre-selected" under the "offers" section. In this case you may be approved despite being over 5/24. Pre-selected should not be confused with general pre-qualifications.
It is believed that if the interest rate is static, say 17%, then it should bypass 5/24.  If it shows a range, say 17%-25%, then it will not bypass 5/24.
Other Ways to Bypass 
5

/

24

?

There are potentially a few other ways to get around the 5/24 rule, though these methods should be used with caution since there is conflicting information as to whether they actually work.
Receive a targeted mail offer, there have been reports of people bypassing 

5

/

24

 when they received a targeted offer in the mail with an offer code.

How To Check Your 5/24 Status
In order to check your 5/24 status, you'll need to access your personal credit report to count how many revolving accounts have been opened in the last 24 months. You can get your personal credit report for free from many places including annualcreditreport.com, Credit Karma and Credit Sesame.
Counting 5/24 Tips
Make sure to count any new accounts opened in the past 30 days in your 5/24 tally even if they are not yet showing on your credit report.
Keep in mind if you closed a card that was opened in the last 24 months, it still counts towards 5/24 since it is based on the opening date.
Check more than one report because sometimes they have conflicting account information.
Denials do not count towards your status.
Strategies: Dealing with Chase's Application Rules and 5/24
Chase Cards First
If you're under 5/24, you should consider getting the Chase cards you're interested in before anything else if it's not on the list of exceptions.
Plan out which Chase cards you would like to get and apply for those first, you never know when great sign-up offers will come around and you may not be able to take advantage of them if you're close to 5/24.
You should also check out Mark's Clean Slate Series where he maps out his "would be" application strategy from the beginning knowing everything he knows now. There is a major emphasis on 5/24 and it will give you concrete examples of how everything works.
Product Change
If a card you want now falls under Chase 5/24 and you are affected by the rule, you may be able to product change from an existing Chase card to the one you prefer.
Business Cards Only
If you're not too far away from being under 5/24, you could apply only for business cards in the meantime. While some Chase Business cards are subject to 5/24, they do not count towards your 5/24 status.
As long as a card is not reported on your personal credit report, it should not count against you. (Remember things change all the time, I always look for a few current data points.)
This means you can still earn sign-up bonuses while waiting to dip under 5/24.
Many people don't realize that their activities qualify as small businesses. For example, someone who collects and sells baseball cards or stamps could apply for a small business card.

Something else to consider is that often banks don't require the business to be up and running yet, you could use your new card to buy things for a business you're setting up.
Note: You want to be honest when answering the questions on the application. Don't apply for a business card if definitely do not or will not qualify as a business.
Maximize Spending on Current Cards
Avoid signing up for new credit accounts and take advantage of the perks of the cards you already have. Often when we're working on minimum spend requirements we ignore which cards offer the best rewards for specific categories because we indiscriminately put all of our spend towards meeting the bonus. This strategy allows you to maximize rewards and take advantage of any special spending offers you are selected for while allowing you enough time in between new cards to get under the 5/24 threshold. Barclay's, Citi and Chase send out targeted spending offers fairly regularly.
Chase 5/24 Rule Explained – Final Thoughts
There are several Chase cards that are worth having and even holding on to indefinitely.  The Chase Freedom Flex is a popular no-fee card that's one of my personal favorites. People also love their Chase Sapphire Preferred and Chase Sapphire Reserve Cards. They will pay the annual fee year after year just to make sure they have a premium Ultimate Rewards option. Remember that you must have a paid version of the Ultimate Reward's Cards in order to take advantage of transfer partners and increased point value when booking travel. Please check out our guide to combining your Ultimate Rewards Points in case the rumors are true that Chase may put an end to transfers between accounts.
Due to the 5/24 restrictions some people shouldn't close their applicable accounts with Chase. If they close the account they may not be able to get another if well over 5/24.
Disclosure: Miles to Memories has partnered with CardRatings for our coverage of credit card products. Miles to Memories and CardRatings may receive a commission from card issuers.
---
New Card - Capital One Venture X Business 150K!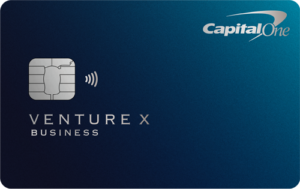 Capital One Venture X Business
earns 2X miles on everyday purchases plus up to 10X in bonus categories. You also get access to Capital One lounges plus an annual travel credit & anniversary bonus. Right now you earn
bonus_miles_full.
---
Opinions, reviews, analyses & recommendations are the author's alone, and have not been reviewed, endorsed or approved by any of these entities.