How I Apply Everyday Rewards to Minimize Costs and Save Big
Recently, I described the growth of everyday rewards, their value, and opportunities for savers.  We can effectively use these rewards (unrelated to travel) to lower costs and, consequently, save and invest more.  While I covered a variety of these rewards previously, today I'm describing how to apply everyday rewards and what that looks like.  While I'm focusing the below examples on my situation, consider how using everyday rewards can improve yours.
#1.  Food Delivery Credits
Many credit cards offer credits on food delivery services such as Uber Eats, GrubHub, and DoorDash.  While no one credit instance is amazing on its own, they can collectively provide substantial value over time and multiple card accounts.  For instance, my wife and I hold four Amex Gold card accounts between the two of us.  We also each have an American Express Platinum Card for Schwab account.  With my Chase Sapphire Reserve card, I receive $60 annually in DoorDash credits.  Here's what we save in one month alone:
4 Amex Gold Accounts * $10 monthly credits = $40
2 Schwab Platinum Amex Accounts * $15 monthly credits = $30
1 Chase Sapphire Reserve * $5 monthly credit (out of $60 annually) = $5
Total Monthly Savings = $75
Before we move on, let's discuss a few considerations.  First, while the amount we spend dining out varies month to month, we normally spend at least $100.  Second, we aren't spending more on dining out because we got these credits.  We don't think "oh, we can spend $75 more on dining out now since it's free."  We aren't increasing our spending or allowing lifestyle creep by using these credits, so we can legitimately consider this a $75 monthly savings.  Also, we recognize that prices are inflated on dining via these delivery services.  We are generally able to mitigate this inflation by using promo codes and rewards portals.  We recognize the Amex Platinum accounts provide an extra $20 each in December, as well, so that's a nice holiday treat of an additional $40 for dining out.
#2.  Museum Credits
We generally plan for some monthly discretionary spending on outings for education and entertainment.  Museums play a big role here; we routinely visit various children's museums, which can be expensive!  On average, we save  $15-20 per month for each parent when we take advantage of family museum trips via Bank of America's Museums on Us program.  So that's an easy $30 monthly savings on the low end.
#3.  Saks Fifth Avenue Credits
No, we would never normally shop at Saks Fifth Avenue, but my wife and I each obtain a $100 credit by using our Schwab Platinum Amex card accounts to do so.  And generally, we use the credits for actual needs, particularly housewares.  Given the inflated price of items at Saks, I don't value this credit on an even 1:1 basis.  Since I would normally pay about half the price for items at other locations, I value these credits at 50%.  For the total $200 of Saks credit we obtain annually, I assess these credits to provide a $100 annual savings, or $8.33 monthly.
#4.  Dell Credits
We also hold two Amex Business Platinum card accounts, which each provide $100 in Dell credits semi-annually for a $200 total per account.  This year, Amex has provided $200 semi-annually each for a $400 total per account.  That's a total of $400 normally for two cards, and $800 this year!  While we do have technology needs annually, they are nowhere near those amounts.  Our technology purchases are closer to $100 or so per year.  So even though I will spend the full amounts this year and in other years I hold these cards, I only consider the annual savings as $100, or $8.33 monthly.  And when I spend the extra credit amounts, I actively consider them special one-time splurges so that I don't allow lifestyle creep to set in.
#5  Temporary Credits
The following additional card credits are temporary, primarily due to the COVID-19 pandemic.  Nonetheless, we can considerably save this year in the following categories:
Grocery Stores
As a Chase Sapphire Reserve cardholder, I used the $300 credit (normally for travel) on grocery store purchases.  While we grocery shop frugally, we are easily above this amount each month.  So, that's an easy $300 one-time monthly savings.
Streaming Services
I minimize my spending on streaming services and like to rely on over the air television, as service prices continue to rise (even with promos).  However, I reliably pay for YouTube TV every year during college football season and spend a bit on short subscriptions to Netflix or other services like HBO Max.  Unfortunately, YouTube TV service is now up to an eye-popping $65 per month.
We got $20 for each of our Schwab Platinum Amex card accounts starting in May, totaling $40 in monthly savings.  While I used a bit of this toward HBO Max, I used most of these funds to buy Google Play Store credits.  I essentially started time-shifting my YouTube TV spend in May, although I only enrolled in YouTube TV this month.  This results in savings totaling $320 for the year.
Wireless Services
Personal and Business Platinum Amex cardholders receive $20 in monthly wireless service credits for each card they hold starting in May.  For us, that's $80 per month.  Realistically, though, we are only truly saving $40 per month.  Why?  Because our services cost just over $20 per month per phone (we have two plans on separate accounts).  I use the extra $40, but this is not money I would normally spend since I'm just buying more data.  Unfortunately, my carrier doesn't offer the option to pay future bills, so extra data is my only other option.  The extra data is nice, but I'm doing my best to not get accustomed to it.
Shipping Services
Business Platinum Amex cardholders have received $20 monthly starting in May for shipping services.  This results in a whopping $320 in savings, but we would have never normally spent this much with the postal service, UPS, or FedEx.  We normally spend about $50 or so for postage and supplies for holiday cards, though, so I'll value the credit as providing $50 in annual savings.  I will spend the rest of the credits, but again, it's not true savings this year.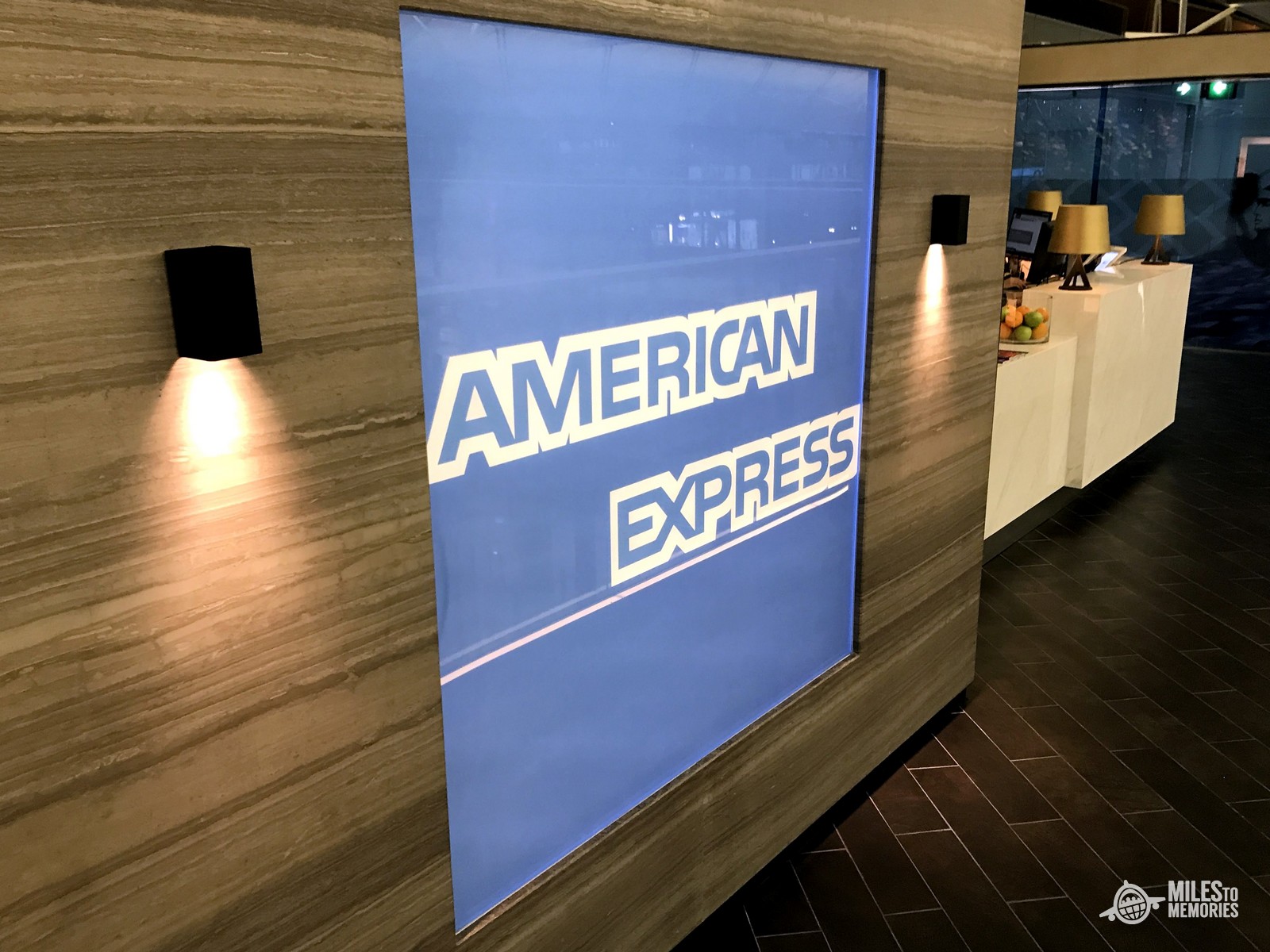 #6.  Card Referral Bonuses
This year has been great for card referral bonuses, and that's just with Amex for us.  Since we are in two-player mode, my wife and I can collectively amass substantial Membership Rewards points.  While specific bonus amounts are targeted, Amex has been remarkably generous throughout the year with plenty of bonuses in the 20-30k MR point range.  This year, we have earned 230k Membership Rewards points on referral bonuses alone.  With the Schwab Platinum Amex, we cash out these points at a 1.25 cents per point rate.  We have saved $2,875 this year solely via Amex referral bonuses.  Sure, these bonuses are taxable, but we use other tax strategies to keep our liability close to zero.  Consider more actively referring others to easily increase your everyday rewards!
#7.  Rewards on Normal Spending at Elevated Earning Rates
I hope to finish this article eventually, so I won't go through every item in our annual spending, note which credit card I use, and the amount of rewards I receive.  I will, however, mention a couple primary categories to reflect how lucrative rewards on normal spending can be.
Groceries with Amex Gold:  Our family's average monthly spending on groceries is $500, or $6,000 annually.  Removing the $300 one-time credit I received from the Sapphire Reserve this year, this amounts to approximately $5,700 in annual grocery spending.  Using the Amex Gold card with its 4x earning rate at grocery stores, I earn 22,800 Membership Rewards points.  With Schwab Platinum Amex cashout at 1.25 cents per point, this is $285 in savings this year.
Utilities/Home Expenses with Visa Gift Cards:  We spend about $3k annually on the various utilities and other home expenses.  To pay these expenses, I use Visa gift cards obtained with the Chase Freedom card.  While most of our utilities do not involve a fee for paying online, I pay in large sums to minimize the fees if or when I do have them.  With Chase's Pay Yourself Back 50% bonus, I effectively earn 7.5% cash back on this spend, or $225 annually.  After incorporating VGC and minimal online payment fees, I'm saving about $180 this year.
How I Apply Everyday Rewards – What About Card Annual Fees?
I bet many of you are saying, "Hey, all that savings is great, but you are blowing a lot on card annual fees."  A natural thought.  As some others do in this hobby, many better than me, I earn more rewards with cards' lucrative welcome offers and different spending techniques and strategies.  Fortunately, these extra rewards more than make up for the annual fees which I pay.  Of course, every person's situation is different.  As you consider the everyday rewards you redeem, be sure to subtract any annual fees that aren't being otherwise mitigated (via other rewards, waived annual fees, retention offers, etc).
How I Apply Everyday Rewards – Adding It All Up
Now, let's put it all together to see my minimum 2020 savings thanks to everyday rewards.  All items are listed in their annual credit amounts.
Food Delivery Credits:  $900
Museum Credits:  $360
Saks Fifth Avenue Credits:  $100
Dell Credits:  $100
Grocery Store Credits:  $300
Streaming Credits:  $320
Wireless Credits:  $320
Shipping Credits:  $50
Card Referral Bonuses:  $2,875
Rewards on Normal Spending:  $465
Total Minimum 2020 Everyday Rewards Savings:  $5,790
How I Apply Everyday Rewards – Conclusion
All of the various ways I apply everyday rewards add up to substantial savings.  And those savings can be used to invest, stow away for a future travel, or anything else!  Ultimately, no one can deny the flexibility and freedom of these extra savings, regardless how one decides to use them.  Consider how you earn and redeem everyday rewards.  How can you earn more?  How can you use them more wisely?  The good news is we have plenty of options currently, and perhaps more to come.  Do you prefer travel rewards or everyday rewards currently?  Why?
Disclosure: Miles to Memories has partnered with CardRatings for our coverage of credit card products. Miles to Memories and CardRatings may receive a commission from card issuers.
---
New Card - Capital One Venture X Business 150K!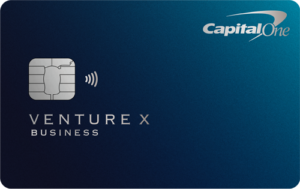 Capital One Venture X Business
earns 2X miles on everyday purchases plus up to 10X in bonus categories. You also get access to Capital One lounges plus an annual travel credit & anniversary bonus. Right now you earn
bonus_miles_full.
---
Opinions, reviews, analyses & recommendations are the author's alone, and have not been reviewed, endorsed or approved by any of these entities.