Disclosure: Miles to Memories has partnered with CardRatings for our coverage of credit card products. Miles to Memories and CardRatings may receive a commission from card issuers. Opinions, reviews, analyses & recommendations are the author's alone, and have not been reviewed, endorsed or approved by any of these entities. Links in this post may provide us with a commission.

Why You Should Consider Cashing Out Ultimate Rewards, Now!
Some big news came out today that Chase was now allowing people to cash out their Ultimate Rewards points at increased rates.  This is only happening until September 30th and only for certain categories.  I was pretty excited about this new addition while others thought it was a non starter. There are even more people stuck right in the middle. Because of that I figured it was worth a deep dive into the numbers for anyone going back and forth on this. I will also share my final decision on if I plan on cashing out Ultimate Rewards points or not.
The Easy Decisions
I'll start this off with the easy decisions. These are the people that should never consider this option or have to consider cashing out their points while they can.
People Who Shouldn't Cash Out Their Ultimate Rewards Points
Anyone that is already low on points or doesn't have enough points to travel for the next year or so probably shouldn't do this.  That is assuming they don't really need the cash anyway.
Anyone who mixes in a lot of cash bookings with their award travel should not consider cashing out their points.  I am talking about people that only use points for top level bookings and will pay cash for anything other than great redemptions.
Lastly, anyone that struggles to earn Ultimate Rewards points and values them highly probably shouldn't do this.  That would be people over Chase 5/24 that don't have any 5X earning cards etc.
People Who Should Definitely Cash Out Their Ultimate Rewards Points
Anyone who uses the travel portal almost exclusively then cash these suckers out, NOW! You are already getting an average of 1.5 cents per point by using the portal.  By cashing them out this way you are getting the same value plus you now can use cashback portals for your bookings and credit card points.  You will also get travel protections from using your credit card that you normally wouldn't get when booking via the portal too.
If you travel to Disney often I think this becomes a serious consideration too since you haven't been able to book Disney through the UR portal for a while.  Throw in the fact that Citi's portal will be losing the 25% bonus in the near future and you could be looking at 1 cent redemptions for Disney.  Might as well stock up on the Disney money now while the getting is good.
Everyone Else
We got the easy stuff out of the way so let's get into the nitty gritty now. There is so much to consider when making this decision.  How much do you normally get for your Ultimate Rewards points?  Which partners do you use the most?  Can you book those partners with other points if you wanted to?
I personally use Ultimate Rewards points almost exclusively for World of Hyatt stays and I know I am not alone in that aspect.  I get an average of 1.8 cents per point when booking with them.  Hyatt is also considered the most valuable transfer partner so that is the goal I am shooting for.  The alternative on the table is cashing them out at 1.5 cents a piece which is shy of optimal.  Not so fast though, there are other things to consider.
Hotel Bookings
Let's say we went ahead and booked that Hyatt hotel with cash instead.  You have to include the fact that you would earn points on the stay and then also include the points you earn via paying with a credit card.  People that book hotels through the Chase travel portal don't get either on hotel bookings so you are already way ahead here.
For a Hyatt stay you would get 5 points per dollar on the room rate plus 4 more points per dollar with the World of Hyatt credit card.  That is 9 points per dollar or 16.2% back (based on 1.8 cents per point).  If we add 16.2% back on top of the 1.5 cents per point that is like getting 1.743 cents per point by cashing out.  We are now pretty close to the 1.8 cents per point average.
More Options
But that doesn't take into the account that this opens up all hotel options.  Once you cash the points out you can use them at Hilton, Marriott or a non points boutique hotel.  Something we often overlook is that Hyatt property may be 15% more in cash than the near by equivalent Hilton property. It artificially drives up the value of those Hyatt points.
Not to mention Hilton and Marriott are often on the cash back portals so you can throw another 2%-5% back in your pocket from booking this stay with cash.  Plus the earn rates on Hilton can be up to 40 points per dollar with status and promos.  If you carry a Hilton card then you are looking at close to 22% back on your stay.  That pushes you over 1.8 cents per point on the redemption. Throw in the fact that the other hotel was 10% cheaper than Hyatt and you are coming out well on top.  The main takeaway though is cashing out your points gives you options, all options!
Flight Bookings
That sounds great for hotels but what about flights?  You earn points on the flights when booking through the portal so this isn't as big of a difference as hotels, right?
Not so fast!  You are forgetting that you will now earn points on that flight purchase with your credit card.  You will most likely earn between 3X-5X points for that booking. Even more if it is a card with a welcome offer. You can also earn cash back from the portals if you book the flights via Expedia or Orbitz etc.  Throw in the loyalty points you can earn in some of the OTA programs and now we are really cooking.  On top of all of this you now get travel protections from paying with your credit card that you wouldn't get booking through the portal.
That Sounds Great But Cashing Out Limits The Upside
You may be thinking, this all sounds great but we are missing out on the upside.  That is 100% true. Aspirational first class flights are out of the realm of possibility when only getting 1.5 cents per point. If you travel exclusively in business class or better then you are probably getting closer to 3-4 cents per point or more.
That is why I mention above, do you have other ways to book those same flights?  Can you use Lifemiles or Turkish instead of United miles etc.  Is there anything in the Ultimate Rewards ecosystem that isn't replaceable with something else.  The only programs unique to Ultimate Rewards are Hyatt, IHG, United and Southwest.  We already covered that you will probably do better with hotels by cashing out.  And that there are a lot of options outside of United miles. Southwest is the outlier however.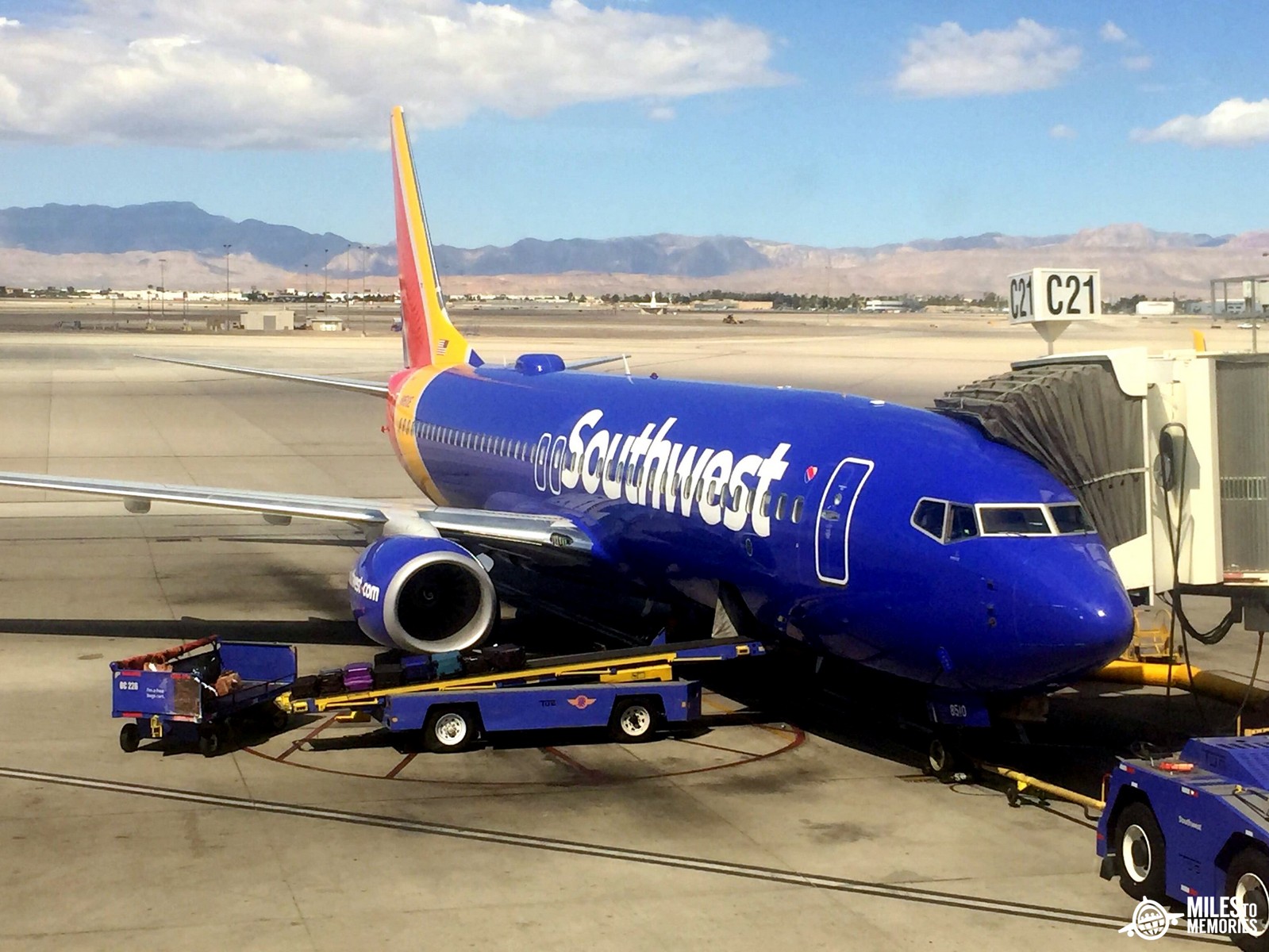 The Southwest Exception
Southwest points are worth around 1.5 cents a piece so it seems easy that Southwest flyers would want to cash out the UR points, right? You could get 1.5 cents in cash then book the flights and earn Rapid Rewards, status and Companion Pass points. What is not to like?
There are a couple of considerations.  When you book Southwest with points you can cancel or change flights with ease and with no out of pocket cost.  When you cancel cash flights it triggers a voucher that is only good for a year.  If you do a lot of speculative bookings then points are worth more to you than just the redemption price itself.  They give you extreme flexibility and that needs to be considered.
Another thought is that Southwest has been pretty lenient with Covid-19 rebookings and 737MAX rebookings which has saved people 10's of thousands of points.  If you play the calendar trick then you may want to have a stash of Rapid Rewards until those opportunities vanish completely.
The Huge Elephant In The Room – Can You Cash These Out Easily?
There is one major thing to consider, are you able to liquidate your Ultimate Rewards easily?  People that are used to racking up miles and points at grocery stores shouldn't have a problem.  Or if you have major grocery bills or a big house project upcoming you should be set.  If those are not an option then this may be dead in the water before we start.  Sure you can do it in small doses but you wouldn't be able to do it in large amounts like it would be necessary to make much of a difference.
You could always look to friends and family that may be able to help out.  Maybe they are buying some carpet from Home Depot etc. and will cut you in on the action.  Thinking outside the box can lead to some opportunity for sure. All it takes is a little bit of outside the box thinking.
What Does Travel Look Like Going Forward?
One more thing we need to add to the mix is what will travel look like for the next 12-24 months?  Will your earning power outweigh your burning power?  If you know you will most likely earn more points then you can spend for the near future should you consider cashing out some of your stockpile now?  It is most likely a pretty large stockpile with all of these cancellations mounting up.
We also need to consider what kind of prices we are looking at coming out of a pandemic.  Is it more likely for the cash prices to be low to entice travel?  Will there be a lot deals to entice air travel and hotel stays?  If you answer yes to those questions then it is safe to assume points will be worth less in the near term compared to historical averages.
Another thing we need to consider is do loyalty programs look to devalue to save money? With record low travel numbers and what looks like a very slow ramp up to previous highs it is likely travel companies will be cash strapped for some time.  That is the recipe for devaluation disaster.  Should we take the one bird in our hand now or hope for two in the bush?
Should You Upgrade To The Chase Sapphire Reserve?
Now that we have talked about why this could be good for you we need to crunch the upgrade numbers.  I will start this off by saying if it has been 4 years since you got a Sapphire family welcome offer then closing your current account and opening a new one is the way to go.  If you are within 4 years then upgrading to the Sapphire Reserve is your other option.
The annual fee is now $550 for the Chase Sapphire Reserve and the only new benefit we are going to put a figure on is the Doordash credit. The other stuff is covered by other cards or you can't really use them right now so we are gonna skip it.  You should get $60 in Doordash credit this year and next year.  I will discount it by 25% because of the fees involved with food delivery and their increased prices mean it isn't a cash equivalent for most. Add in the $300 travel credit that is a cash equivalent the next few months and you are looking at a cost of $160 ($550-$300-($120*.75).
Upgrade From CSP
The $160 is a little more than the Chase Sapphire Preferred card's $95 annual fee, a $65 difference for one year.  You would have to cash out at least 26,000 points with the CSR to make up the difference in annual fee at the .0025 difference in redemption rates.
Upgrade From Freedom
If you were upgrading from the Freedom you would have to swallow the full $160 out of pocket which may be more than it is worth unless you are cashing out a lot of points.  It would require at least 32,000 points just to make up the difference from 1 cent to 1.5 cent cash or cash like redemptions.
Both of these of course are not taking into account whatever you normally redeem Ultimate Rewards points at which change the calculations.  You could consider downgrading from the CSR after redeeming your points as well but that is a risk. It would be an upgrade and downgrade in a short time frame.  The juice may not be worth the squeeze there.
My Personal Situation: I Am Up The Creek Without A Paddle
My situation is less than desirable.  I am currently well over Chase 5/24 which means signing up for a card is out for me.  My wife snagged a Sapphire Preferred in January of this year.  So she can not sign up for a Sapphire Reserve either thanks to the Sapphire family rule.  I considered an upgrade from our Freedom card but that is in her name too.  Since she already has a Sapphire product that option is out.  I don't believe lenders are allowed to upgrade a card before 12 months either so upgrading her Sapphire Preferred is a non starter as well.  I will still give it the old college try and see what they say though.
Having said that if I could get my hands on a Sapphire Reserve I probably would.  I don't think I would go all in though, I would go 60/40 on this. I would cash in my surplus points at 1.5 cents each and keep a small stockpile for future aspirational travel.  Then I would focus on building my stockpile back up.
I think that is the key.  If you are able to replenish your stash before travel picks up again then cashing them out now is a no brainer, in my opinion. It hedges against the low end and a future devaluation while still giving you opportunity to hit the high end in the future after you replenish. You would have money on the sidelines ready to pounce on discounted travel deals in the near term as well.
Final Thoughts
That was a lot to digest for sure and there are a lot of things that need to be considered.  Luckily you have a few months to figure it out.  Maybe there will be a huge portal bonus on home improvement stores that will give you a nudge or a mistake fare you want to book.
I don't think there is a wrong way to go here but I encourage you to consider it from all angles and not immediately dismiss it in either direction.  There are a lot of moving parts to this and it is far from a one size fits all decision.
Overall I think people could do a lot worse than having 1.5 cents in cash for their points.  Cashing out gives you flexibility and hedges against future devaluation.  Points will likely lose some value coming out of the pandemic too, at least in the short term.
Having said that if your points are strictly for aspirational bookings or you struggle to earn them then standing pat is the way to go.
Let me know if you plan on cashing out Ultimate Rewards in the comments.
Disclosure: Miles to Memories has partnered with CardRatings for our coverage of credit card products. Miles to Memories and CardRatings may receive a commission from card issuers.
---
New Card - Capital One Venture X Business 150K!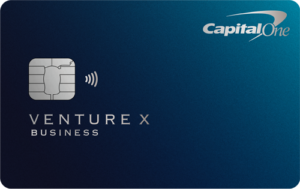 Capital One Venture X Business
earns 2X miles on everyday purchases plus up to 10X in bonus categories. You also get access to Capital One lounges plus an annual travel credit & anniversary bonus. Right now you earn
bonus_miles_full.
---
Opinions, reviews, analyses & recommendations are the author's alone, and have not been reviewed, endorsed or approved by any of these entities.