How To Prepare For a Trip to Europe
Apart from the boring things any blog or informative piece on the internet can tell you about what you need to prepare for a trip to Europe, we delve deeper into preparing your mind, body, and your wallet!
But first, let's have a super quick (I promise!) look at the boring but very important things to prepare for a trip to Europe!
Prepare For a Trip To Europe: THE ESSENTIALS
COVID Times
A COVID-special notice. Note that things are changing in Europe a lot at the moment. Don't plan too much ahead and remain mindful that there is a pandemic on. Some countries may shut their borders unexpectedly or some attractions may be closed etc.
Passport Validity
Make sure your passport is valid – and will be valid for your ENTIRE trip. So if you're heading off for a few months and your passport expires soon, you might want to think about renewing it before you go.
Packing
Europe can go pretty far up north and stretches down pretty far south. This means it can be pretty damn chilly, or pretty damn warm. So, depending on which countries you'll visit you'll want to make sure you've packed appropriately.
Credit Cards
Call your credit card company and make sure they know you'll be using it abroad, and make sure you CAN use it abroad without incurring foreign transaction fees.
Prepare For A Trip To Europe With
Visas
Make sure you have the appropriate ones for ALL countries in Europe. Remember, not all countries in Europe are EU countries and those can have their own entry requirements.
Travel Insurance
Just don't be that person who travels without it…
Jetlag
Be prepared. It will hit you. Take things slowly for the first couple of days while you adjust to your new time zone – otherwise, it will make the rest of your trip awful. Try to figure out what is best for you. My top tip on combatting Jetlag is to NOT sleep for the entire flight and basically make yourself super tired so you'll sleep soundly when you arrive wherever and whenever you do. This doesn't work for everyone, though!
Power Adapter
Remember one! You'll need it. Europe uses different plugs to the US. Something like this should do the trick.
Prepare For a Trip To Europe: MONEY
Always Pay in Local Currency
If you use a credit card to pay for a bill the machine might ask "Pay in USD or EUR". While it might be tempting to use USD, this is often just a way for the company to get money from you by using ridiculous exchange rates.
Avoid ATM Fees
Some ATMs in Europe charge you for using them – and charge a lot more than what it would be at a bank. Watch out for this! It is best to travel with a debit card like the Charles Schwab Debit card that will refund the ATM fees anywhere in the world no matter the cost.
Cash
Stay clear of credit card fees by using cash a lot. Which suits Europe since we still use a lot of cash here instead of cards! Be safe when carrying around big numbers though.
Don't Tip Too Much
It's said a lot, but Americans worry about tipping way too much. In Europe, you should tip, but it doesn't have to be that much. A general rule of thumb is 10% but it depends. If you find you don't have change then it's OK – really. Bit rubbish if you don't give a tip but also not the end of the world. 
Not Every Country Uses EUR
As I mentioned, not every country in Europe is part of the EU. Many countries still have their own currency system so it's important to note this and do some research beforehand.
Keep Those Coins Separate
One of the most annoying things about traveling Europe is all of the random coins that will fill your purse as you travel. It's a smart idea to keep all of these coins separate from different currencies and countries so you can differentiate easier!
Prepare For A Trip To Europe On A Budget
Europe is expensive. But also Europe varies a lot. One country could have super cheap beer but you have to walk everywhere because the transport is so expensive, and in the next country beer is the same price as a 30-minute taxi journey.
DO some research beforehand so you can make sure you budget correctly – especially if you're on the road for a long time.
Paying to Use The Bathroom
A real pet peeve of mine, a lot of countries in Europe charge you to use the bathroom. Of course, not in restaurants or cafes, but in public areas and some pubs etc. It's really annoying, but you can't get around it. Just be prepared to be annoyed.
And make sure you use the bathroom before leaving the hotel.
Cell Phones and EU Tariffs
Check with your network provider for data charges in Europe. You might want to buy a sim card in Europe since usually, you can use this thought EU countries without extra charges as you move between countries.
Prepare For a Trip To Europe: TRANSPORT
Think Trains.
Train travel might not be popular in the US but it's very convenient in Europe. You can travel across the continent quickly and largely efficiently.
Depending on which countries you travel through, it might be pretty cheap, too! Plus, no one wants to be driving through the center of London or Paris.
Manual Cars
If you must drive… Remember that Europe mainly uses manual cars (stick shift). If you're after an automatic, make sure to let your rental car company know!
Driving Over Borders
One cool thing about driving (which you'll also get on the train, by the way) is that borders in Europe are largely just lines on a map. There are few passport checks etc. across land borders. The main way you know you've entered a new country is by a big sign that will say "welcome" in a different language!
Public Transport Tickets
A weird system that we don't have in the UK and that I'll never get over in Europe (and also some Asian countries) is that you don't pay when you get on the bus to someone physically. Rather, you tap a card on and tap a card off. In some countries too, you buy a ticket then you have to validate it too when you get on. If you travel with a ticket that hasn't been validated in a machine and someone catches you, you'll have to pay the fine.
To get around this, you could consider buying a week or a multi-day tourist card pass that often allows cheap and convenient travel on public transport.
Railpass
Speaking of cheap and convenient… Consider getting a rail pass. There are various types and most will help you save on a lot of time and money if you're considering travel by train. An Interrail Pass will allow you to travel across various countries, all under one ticket. Nice!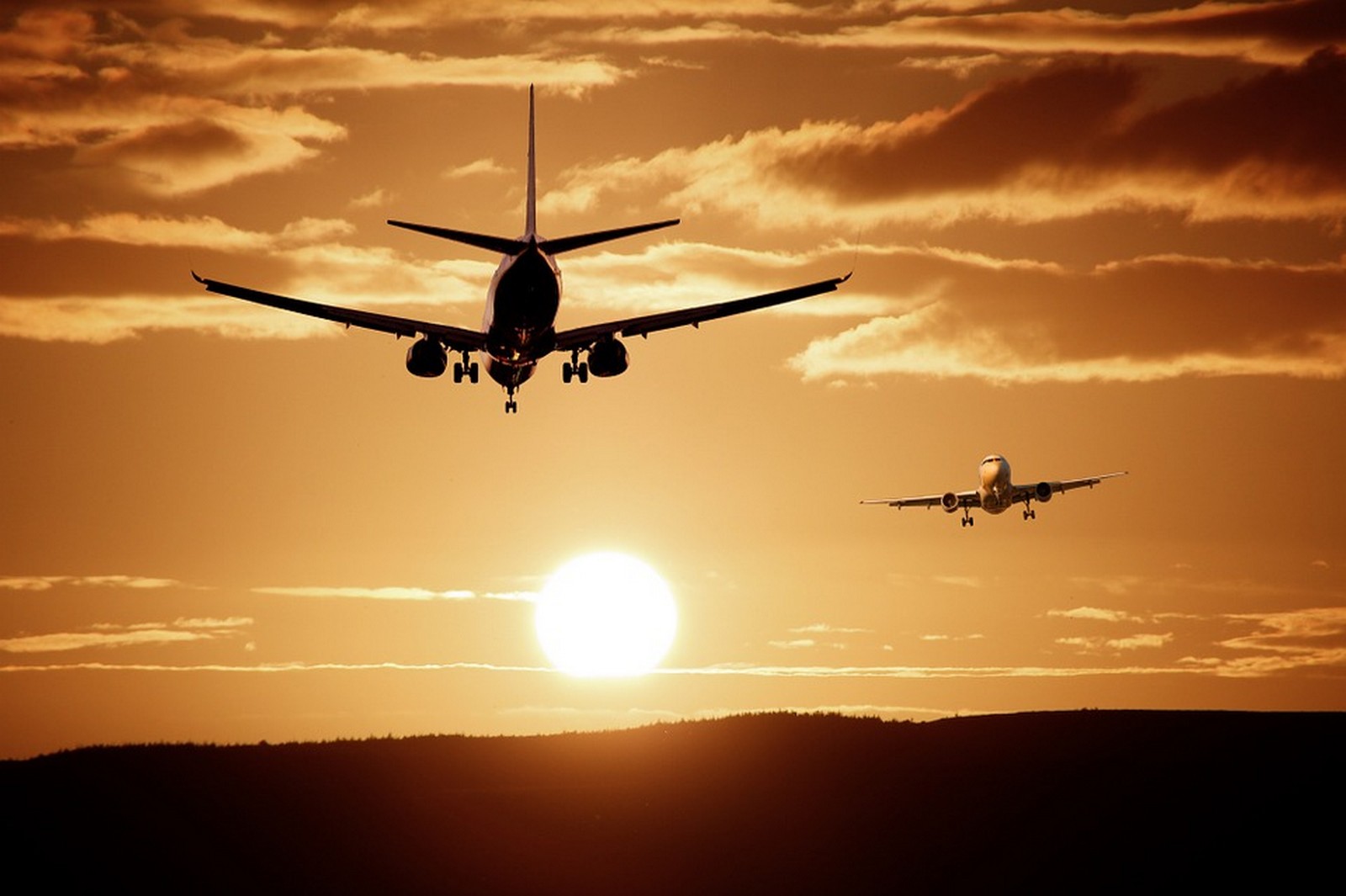 Flights
You can get some really cheap flights in Europe by using Ryanair and Easy Jet. Although, you get what you pay for! And remember they charge for EVERYTHING.  So they are best used when traveling light.
Also, consider flying into one airport and flying out of another airport – or even another country.
Prepare For a Trip To Europe: CULTURE SHOCK
Speak Local Language
Please or thank you will get you VERY far in 100% of all European countries. Every country will appreciate you trying to learn a bit of their local language. It will get you far.
VERY Diverse
Europe is VERY diverse. It's a big melting pot of cultures and ethnicities from all over the world.
Speak Softly
OK, we often joke that Americans are loud but in reality, it holds true a lot of the time. Be mindful where you are and mindful of your volume, which generally is a notch or two down from what you might get in America or Canada.
TAP Water
In a restaurant and want a glass of water? Make sure to state TAP water. Otherwise, you'll get an expensive bottle of sparkling water brought to the table!
Saying that, make sure that the country you are in it's OK to drink tap water. In some countries, it's not safe.
Download Translation Apps
Learning a bit of the local language is polite, but in reality, you're probably not going to be fluent. Downloading translation apps will be a big help when translating menus or asking for directions.
KISSES
You've probably seen it in movies, but a lot of European countries really do that kiss on the cheek thing as a hello. It's awkward a lot of the time because you don't know if it's one, two, or four. Best to look this up before you go there, and always let them lead! Don't be going around kissing strangers!
Brits definitely don't do this kiss thing.
Teenage Drinking?!
In many European countries, it's normal for people of 16 to be able to drink. In some countries too it is OK for those at 14 to enjoy a glass of wine or beer with a meal at a restaurant if they are with their parents or family.
(Yes, really).
Making Eye Contact at Restaurants
Speaking of restaurants… A lot of European countries don't like to make too much of a scene. Instead of shouting 'waiter!' Or 'excuse me!', it's polite to try to make eye contact with waiters and waitresses to get their attention.
Prepare For a Trip To Europe: KEY TAKEAWAYS
Europe is massive. It is so many countries and cultures all bundled together in one landmass. You can't see everything in one trip. Really. In fact, you couldn't see everything in a lifetime. You could easily spend weeks for one country alone – and it still wouldn't be enough. So make sure to give yourself lots of time.
Visit the cliché sites – or don't if they don't interest you. You don't have to visit everything and you should prioritize what interests you.
Mainly, enjoy yourself and your tour time in Europe! You're going to be hit with a bunch of culture shocks, but even as a European myself, I still get shocked by a lot of things in various European countries!
Every country is different, and a good general rule of thumb is that if you see locals doing it, it's probably socially acceptable!
Thinking about heading to East Asia instead of Europe? (Good choice because it's way better). Have a look at Cultural Faux Pas in Japan and Korea to make sure you prepare well for your travel!