This post may contain affiliate links - Advertiser Disclosure. As an Amazon Associate, we earn from qualifying purchases.

Is Delivering DoorDash Worth It?
This may seem like a strange topic for a miles and points blog but I think it actually fits in pretty well. When you really break it down we are a group of side hustle hunters really. Whether it be reselling, increased spending for cash back, booking travel for others or lucrative bank bonuses we are always on the prowl for an edge. I had a side gig I had worked for years but the hours and days just didn't fit into my schedule anymore. Because of that I was looking for something else to try during some down time.  I have always been interested in the delivery apps and how they work etc. A buddy has been delivering DoorDash in his spare time for a while now and recommended it. So I decided to give it a try and figured I would answer the question, is delivering DoorDash worth it? It is a question I often asked and figured others would be curious as well.
Plus, with it being a New Year I know a lot of people have earning extra money as one of their goals every year. These delivery apps could be a way to do that in your spare time.
Signing Up For DoorDash Delivery
Being that we are always down for a referral here in the miles and points space I reached out to my buddy and told him to send me one if they had it.  I have read of awesome sign up bonuses for Uber etc. where you can get $500 after a few rides and was hoping for that. DoorDash's referral bonus makes you work for it for sure.  The offer was a $600 bonus after completing 290 deliveries within the first 2 months.  That is a tall order, averaging almost 5 deliveries a day in the time frame.  So I wouldn't count on it unless you are going to be pretty active.  The referrer also gets a $900 bonus if the quota is completed. These offers will vary greatly and can be as high as $2500 for the referrer.
As for the sign up process, it is pretty easy and only takes a few minutes of your time. You have to download the DoorDash Dasher app (Apple / Android) and fill out personal information etc.  They have you take a picture of your drivers license and a profile picture for the app.  They then run a background check and make sure your license isn't restricted at all. It took less than a day for them to approve me and I was good to go.  After you make your first delivery they will send you your Dasher kit that has a warming bag, a DoorDash mask and a DoorDash Red Card which you will use to pay for some orders.
My First Two Days Of Being A DoorDash Dasher
I fired up the app that first night without any real expectations. Outside of my goal to answer the question, is delivering DoorDash worth it, I was just along for the ride. I had assumed that most orders would be somewhat near the area of pick up. That is what I usually do, order from a place somewhat near my house to keep delivery times and fees down. That was a misconception for sure.  I happen to live near a pretty hot zone for restaurants and orders so I got my first ding within a minute or so of being on the road. Now I just turn on the app while getting ready to leave and have an order before I even get to the car.
Knowing The Zones
When you open up the DoorDash Dasher app you will see a map broken into zones. There will be gray zones (don't need any dashers) and varying level of red "hot" zones where you can go deliver.  If you have a scheduled time to deliver, or if you have earned top status, you can deliver in gray zones. I don't even think it would be worth it since you would probably have long waits in between deliveries.  If you do not have either of those options you can always head to a red "hot" zone and pick up orders etc. If the zone is really in need of drivers they will offer bounties like $1.50-$2.50 extra per order for a certain time frame. You can find the times for these in the promos section of the app. It will list the times and zones where these bounties will occur every day on the schedule.
First Delivery Was Twice As Nice
My first pick up was actually a double order which has happened about 25% of the time for me. That is where you pick up two deliveries from the restaurant and drop them off in succession. They are usually somewhat near each other and this is for efficiencies sake. I prefer this because the payout is twice as nice. If there are two restaurants near each other, on the same route, they will sometimes offer for you to grab both as well.
Pay Attention To The Drive Distance
When an order pops up it will tell you the minimum amount you will earn for the delivery. That can change if a customer adds a tip after the fact or if the drive time etc. takes longer. It will also show you how far the restaurant is and how for the delivery is after the pick up.  You will want to pay attention to this. In the beginning I was just grabbing everything that popped up to get used to it.  Sometimes what seems to be a larger order isn't worth the time. You have to pay attention if the delivery will pull you out of a zone that you will need to drive back to later on.  To get top status you need to accept 90% of all orders, which is a big reason why I don't think it is worth it.
Is Delivering DoorDash Worth It? Observations From Two Days Of Deliveries
Here are some quick observations from my limited delivery experience:
Longer deliveries usually tip less.  This goes against conventual wisdom since a longer drive means more effort and time. I assume the fees are so high etc. that people feel like they are already overpaying for the order and that is why they tip less.

DoorDash Dashers get to keep 100% of the tip so more short deliveries will end up being more profitable a lot of the time.

People in underserved areas tend to order more often.

I found a lot of deliveries I was offered to be pulling me into areas where there were not a lot of local restaurant options available.

Fast food is popular but I avoid it.

The most popular options I see come up are McDonald's and Taco Bell.  I have avoided fast food pick ups because the drive thru lines can take 20-30 minutes to get through. The inside of the restaurants are closed around here and they are understaffed. The juice isn't worth the squeeze here.

Waiting at the restaurant is killer.

You will quickly learn which restaurants in your area are efficient and which ones to avoid. I don't do pick ups at my local Outback anymore because it is always a 15 minute+ wait.

I like seeing new restaurant establishments that I may not have noticed before.
This is a perfect option for that Amex Platinum Audible credit

I will finally be using my full streaming credits from our Platinum cards. I'll listen to books while driving around.
How Much Can You Make Delivering DoorDash?
It is hard to give a full picture after only two days of deliveries.  One was an evening and the other was around lunch time on a weekend.  I plan on doing a full breakdown when I have more data points but I'll share what I have so far.
Raw Data
Total hours worked: 8
Pay earned: $154.80
Average Pay Per Hour: $19.35
That is a pretty good hourly wage but it doesn't tell the entire story.  You have to include the cost of gas, wear and tear on the car etc. This will also change depending on the area you work in.  If it is busy, like mine, then you can do similar figures I would think. But if you are in a smaller, more spread out area then it will probably be lower.
Accounting For Depreciation
Miles Driven: 178
Wear & Tear ($0.55 per mile): $97.90
Total Earned: $56.90
Average Per Hour: $7.11
When you add in the wear & tear plus gas cost the average earned per hour drops quite a bit. To a point that most, including me, won't find it worth their time. I think this is where miles and points come into play some though. If you are able to get discounted, or free, gas like many of us can then the numbers improve quite a bit.  You can do this with gas station rewards programs like Speedway Speedy Rewards or grocery store fuel points programs like at Kroger. Because of this I only count $0.25 per mile in wear and tear. I will claim the full write off for taxes purposes which bakes in an extra little savings as well. I won't calculate that here though.
Miles & Points Makes It Better
Miles Driven: 178
Wear & Tear ($0.25 per mile): $44.50
Total Earned: $110.30
Average Per Hour: $13.79
I should say I did a really poor job selecting good deliveries that first night which really dragged my numbers down. There were too many orders with long drives for smaller pay offs. Being selective is key!
Interesting enough the money I earned is practically divided down the middle. Half comes from DoorDash for the deliveries and half comes from customer tips ($80 vs $74.80).
How I Have Improved My Figures
I plan on doing a full breakdown after reaching the 290 deliveries required for referral bonus. But, I can say I have been able to improve my figures since the first few days by being more selective. I try to only accept offers where the pay is $1.50-$2 per mile and ones that keep me in, or near, my zone. I'll do a full guide in the next week or two for the program as well.
Is Delivering DoorDash Worth It? Final Thoughts
Total honesty, I have enjoyed the experience so far.  I have always enjoyed driving, seeing new establishments and areas. Plus, it is kind of stress reducing to do something that doesn't require a ton of thinking or creativity like the day job does.  The pay is decent, especially with using discounted gas to offset some of the cost. If I was covering the full freight of everything then that probably wouldn't be the case.
I am hopeful I can increase my averages by being more selective on deliveries going forward too.  Even from day one to day two I noticed quite the difference by being a little more picky on what I accepted.  I'll be sure to update everyone a few months from now when I have a more solid picture of what you can do with the app.
I also expect to check out some of the other delivery options in the future so I can compare them all for you.  Hopefully I can jump on one of those lucrative Uber / UberEats sign up promos too.
So is delivering DoorDash worth it? It has been for me and I think depending on the area you live in it could be for you. Especially if you are able to reduce your costs with discounted gas etc.
Disclosure: Miles to Memories has partnered with CardRatings for our coverage of credit card products. Miles to Memories and CardRatings may receive a commission from card issuers.
---
New Card - Capital One Venture X Business 150K!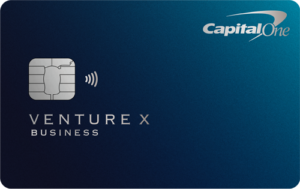 Capital One Venture X Business
earns 2X miles on everyday purchases plus up to 10X in bonus categories. You also get access to Capital One lounges plus an annual travel credit & anniversary bonus. Right now you earn
bonus_miles_full.
---
Opinions, reviews, analyses & recommendations are the author's alone, and have not been reviewed, endorsed or approved by any of these entities.