Disclosure: Miles to Memories has partnered with CardRatings for our coverage of credit card products. Miles to Memories and CardRatings may receive a commission from card issuers. Opinions, reviews, analyses & recommendations are the author's alone, and have not been reviewed, endorsed or approved by any of these entities. Links in this post may provide us with a commission.

My Miles & Points Game Plan For 2020 , Plus A Look Back At 2019
I think one of the best things someone can do is make a long term game plan or a basic outline of what they want to accomplish in the future.  This is a great process for life really. Whether it is planning for work, your home life, buying a house or the miles & points hobby it makes sense to make a plan.  Otherwise you are just flying by the seat of your pants and that is when mistakes happen, and sometimes big mistakes.  
Because of that I wanted to share my game plan for 2020 miles & points earning and a quick look back at 2019.  
You Should Focus On Your Future Travel When Deciding Miles & Points to Accrue
The best way to game plan for the future in this hobby is to plan out your travel for the next year or two in advance.  Once you know where you want to go then you can focus on which miles and points you need. Simple right?  
I usually have most of my travel mapped out and booked 6-8 months in advance.  I like doing it this way because then I have trips to look forward to. Plus I know I already have a good chunk of travel locked up and covered with my miles and points. On top of booking the near future travel I also try to have an idea of what I want to do the following year and what points are needed, if any, to accomplish it.  I think in 2021 I may skip my longer international trip and go to the West Coast to knock off 4 or 5 baseball stadiums in one trip instead. So my miles & points needs for 2021 are going to be lower than they usually are and they will be more hotel focused versus airline focused.
What If I Don't Have Plans Yet Or I Already Have Enough Miles & Points To Cover My Upcoming Travels?
But what if I already have enough miles & points for upcoming travel or have nothing planned yet? That appears to be my situation for 2020 and 2021.  When this happens I tend to focus on currencies that I use most often and then I narrow it down even further and focus on the ones with the lowest balances.
Transferable currencies are probably best to focus on because they give you the most options.  Or favorite airline programs like American Airlines or Alaska Airlines that you can maximize with partner bookings as well as bookings on their own metal.  The more options you have the more valuable the currency is.  
I recently ranked the transferable currencies and American Express came out on top with the Membership Rewards program.  But this is a very personal decision so you go with whichever one is most useful to you. Maybe the Turkish program is huge in your travel patterns so you want ThankYou points most etc.  
I still prioritize Chase Ultimate Rewards (UR) because I value Hyatt points above all other points.  It is easier to earn Hyatt points via their partner UR versus their own ecosystem because of cards like the Chase Ink Cash and Chase Freedom Flex card where you can earn 5X per dollar.  Remember that you need a premium Chase card like the Chase Sapphire Preferred or Chase Ink Preferred to make those points transferable though.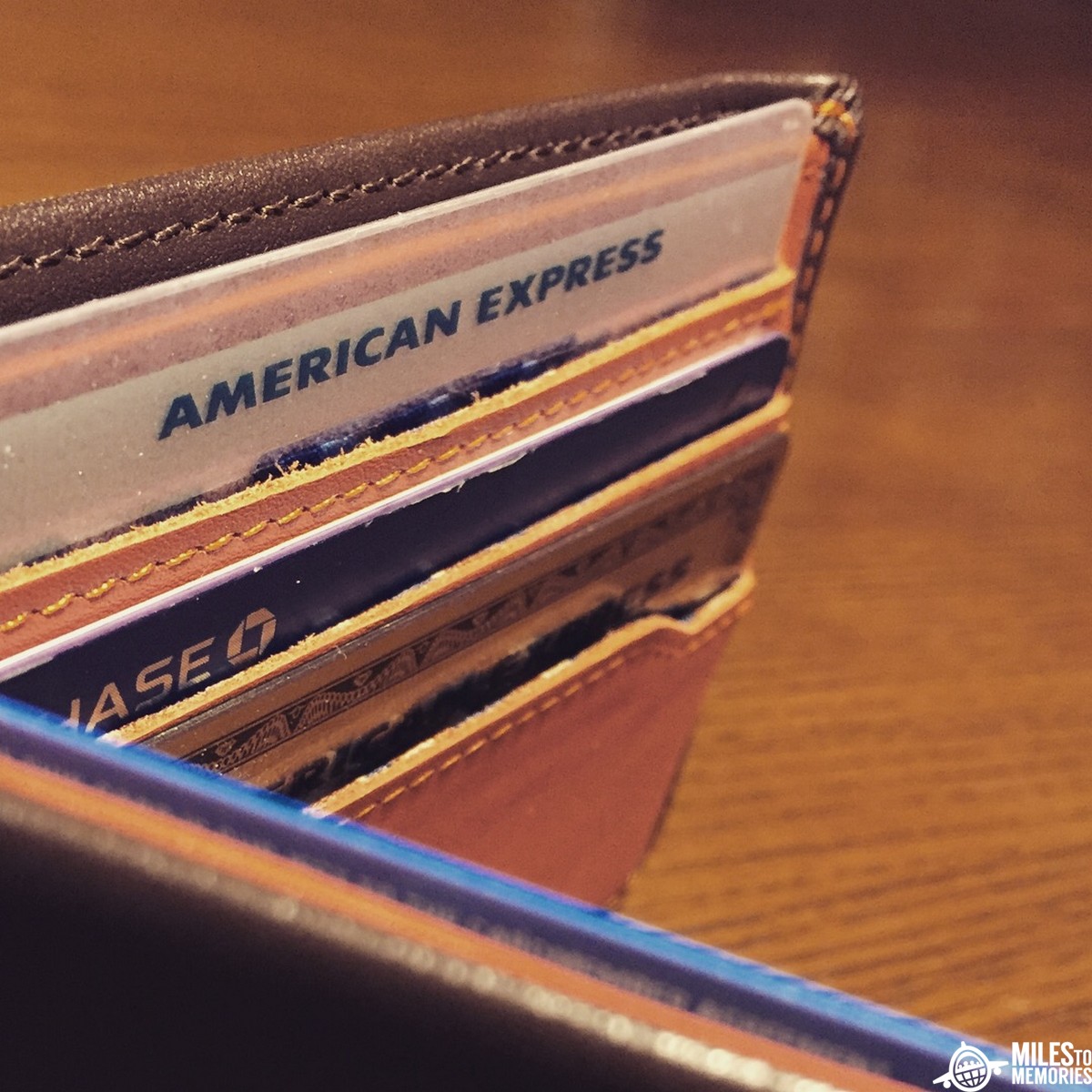 A Look At 2019 And My Game Plan For 2020
I like to think that what happened the previous year does play a part in what happens the following year.  Because of that I will start with what I did in 2019 and then will share what I plan to keep the same or change for 2020.  
Hotel Cards
I was pretty heavily focused on hotel points in 2019.  A lot of that has to do with earning free nights from my two World of Hyatt cards and my American Express Surpass card.  I had to put $15,000 on each of those cards to unlock their free night certificate. I find immense value in these three cards and they are two of my favorite cards.  Having said that $45,000 is a huge chunk of spend and that is where a lot of my focus was. Whenever I wasn't working on a new welcome or spending offer my non bonus, restaurant and grocery spend went on these cards. I plan on doing the same thing again in 2020.  I value the free night certificates too much and will do this every year.
Ultimate Rewards
My other main focus was Chase Ultimate Rewards because my account was void of any Hyatt points.  I have earned 4 free night certificates in the program thanks to their various promotions but I still need points for non category 3 or 4 hotels.  I was not able to rack up any welcome offers to pad my stats because of Chase 5/24 which meant a lot of spend went here as well.
The main way I did this was using the Chase Ink Plus which is no longer available (Chase Ink Cash is the closest replacement) and the Chase Freedom Flex card.  Both of these allow me to rack up a ton of points if you focus on the 5X earning opportunities. My wife just dropped under 5/24 status and I plan on padding our accounts in 2020 with some cards she has long coveted, the Chase Ink Preferred and Chase Sapphire Preferred card. That will take a lot of pressure off of our UR earning in 2020.
Membership Rewards
I am somewhat ashamed to say that Membership Rewards were completely on the back burner in 2019.  According to my account we used around 130,000 Membership Rewards points in 2019 and only earned 33,000 points.  As you can see the program was essentially ignored last year.
Amex Pop-up
That was for two main reasons.  If you remember I was unable to get any American Express cards until the end of the year because of the dreaded pop-up, which the Hilton Surpass card actually helped me defeat it.  Because of that I did not grab any new offers, although I still long for the Charles Schwab Platinum. The other reason was that pretty much all of my spend went on the hotel cards or in the chase of Ultimate Rewards points.  I just didn't have any more bandwidth to work with, mainly because I wasn't all that motivated to make it so. We are also without the major earner the American Express Gold card which I hope to correct in 2020 when my wife's American Express Platinum annual fee is billed.  We are looking at a downgrade to Gold for sure barring some amazing retention offer.
Account Balances
The other major reason I didn't pursue MR points was that I replaced them with other offers.  My favorite uses of Membership Rewards are British Airways Avios, Avianca LifeMiles, Virgin Atlantic and a little bit of Delta Skymiles.  I grabbed welcome offers for the Avianca Vuela Card and the Virgin Atlantic card. I also grabbed more than a few Delta offers between myself and my wife.  Because of that I wasn't really in the need of transferable points to pad those accounts. I had also topped off my Avios account with a Membership Rewards 40% bonus early in the year.
My plans are changing for 2020 since Ultimate Rewards will be assisted greatly by the new influx of welcome offers. Plus I was recently targeted for the Chase Ink Unlimited black star offer. Those two things should free up some spend.  The extra bandwidth will be focused on padding my American Express MR account.
Final Thoughts
That is my miles & points game plan for 2020 and a look back at 2019.  Hopefully showing you my thought process over last year and for this year helps you in your decision making process.  I say help because everyone's miles & points game plan is going to be different depending on their personal situation.  
Share your miles & points game plan for 2020 and a look back at 2019 in the comments.  I can't wait to see what everyone is focusing on.