My Card Application Outcomes – Approvals, Surprises, and Late Additions
I described our credit card application strategy recently here.  As with most any plan, stuff changes, challenges are faced, and opportunities subsequently appear.  With current events, the hobby seems more volatile than ever – the swings seem much more drastic.  I've tried to temper some of that volatility by balancing out the bigger credit card plays with more predictable long-term ones.  Here are my card application outcomes.
RELATED: Mark's Recent Application Results – He Is Batting 1.000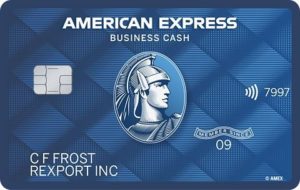 Amex Blue Business Cash
Our first application was for the Amex Blue Business Cash card.  Luckily, we got the application in with the previous, higher welcome offer terms.  We closed two Amex credit card accounts to get under the new four credit card limit prior to this application.  We waited about a week after the last card closure to apply for the Blue Business Cash.
The online application went to pending status immediately.  A few hours later, Amex stated the application was declined and to wait for a letter with explanation.  About two weeks later, we received the letter mentioning that the maximum number and type of cards had already been reached.  After a reconsideration call and explaining how cards had been canceled, the application was approved.  The 20k Membership Rewards referral points showed up about two days later.
Amex continues to be a bit unpredictable with the timing for approvals after closing cards.  While a bit of waiting may help, an application may inevitably go to pending/declined status.  Bottom line, reconsideration calls save the day here.
Final Result:  Approved
Best Western Premium Rewards Mastercard
This is probably the weirdest application outcome I have ever received.  Technically, it wasn't even an application since they didn't process it or pull my credit.  First National Bank of Omaha, who issues the Best Western card, immediately declined my card application online.  The ensuing letter stated "Elements associated with fraud" as the reason for my denial.  I called in, and the CSR informed me that the device I applied from (my home computer) essentially flagged their internal software to mark the application fraudulent.  The bank did not process my application when I applied, but the CSR offered to process it over the phone immediately.  Not wanting to make too quick of a decision, I decided to hold off at that point.
Final Result:  Not Processed
PenFed Power Cash Rewards Visa
I want the PenFed Pathfinder Rewards card.  Why bother going after another Power Cash card?  Long story short, I wanted substantially more 2% cash back capacity.  I got another $100 welcome offer, as well.  From my evolving perspective, I need another PenFed card while continuing to await the Pathfinder.  I had planned to apply for another Power Cash card, anyway, but was previously going to wait until after the Pathfinder reboot.  Given I was already a PenFed member, applying was a snap.  I received immediate approval online, and I got plenty more credit line on another 2% cash back card.
Final Result:  Approved
Choice Privileges Visa Signature
I was intrigued by the 50k welcome offer for this card (up from the usual 32k) and decided to pull the application trigger.  I previously held the card, and we routinely enjoy Choice properties.  Mark this one in the "What the hell – let's give it a try" application category.  While I try to be deliberate in most decisions in the hobby, some spontaneity pays off, or is fun at least, once in a while.  My online application went to pending immediately, followed by a letter stating that I was declined for the following reasons:
Too many new accounts opened.
The number of bank cards opened within the last 24 months.
Oh well, it was worth a shot.  If I hadn't applied, I would have been kicking myself, constantly wondering if I could have gotten the elevated offer.
Final Result:  Declined
My Card Application Outcomes – Amex Gold
Between my wife and I, we already have three Amex Gold card accounts.  But yes, that's right, we went after yet another Amex Gold card.  Why?  So many reasons:
30k Membership Rewards referral offer.
Another $25k of capacity in the 4x grocery store bonus category.
Useful $10 monthly dining credit; we primarily use it with GrubHub.
Another $100 in annual airline credit which we have no problem using.
We applied online and received immediate approval.  As expected, we did not receive a welcome offer for this card or the other Gold cards we hold, for that matter, because my wife and I have each previously held the Premier Rewards Gold card.  We wanted a fourth Amex Gold, and the 30k referral offer was the push we needed.  Amex continues to deliver with outstanding referral offers.  I have heard some say the 30k referral offer alone may be a reason to apply for another Amex card, and I tend to agree.  Also, for our situation, the Amex Gold card has provided outsized benefits via the 4x grocery and dining categories, and we easily wipe out most of the $250 annual fee with the airline and dining credits alone.
Final Result:  Approved
My Card Application Outcomes – Conclusion
We're happy with our recent application results overall.  The Best Western card can wait, and the Choice card was worth a try.  We also felt going after other high value goals (via Amex cards) provides more immediate results for our situation.   So much is happening in the hobby so quickly these days; this can be fun but also overwhelming.  We'll enjoy the new cards while we assess our next moves.  What cards have you gone after recently?