New Chase Aeroplan Card
The day is finally upon us, the new Chase Aeroplan card is here. Some people have been holding off applications in anticipation of this card, but was it worth the wait? Let's take a look at the welcome offer, earning structure and everything else the card has to offer.
Welcome Offer
Here is the card's welcome offer at launch:
Earn two Welcome Flight Reward Certificates valid for up to 50,000 points each (100,000 in total) after spending $4,000 within the first 3 months.

You can add miles on top of these certificates to book flights that go above 50,000 miles.
If you book a flight below 50,000 miles then you lose anything left over on the certificate.
The certificate will never expire as long as you keep your card open.

$95 annual fee is NOT waived
Earning Structure
The earning structure on the new Chase Aeroplan card is as follows:
3X points for every dollar spent on dining, takeout, and eligible delivery services
3X points for every dollar spent at grocery stores
3X points for each dollar spent directly with Air Canada
1 point for each dollar spent on all other purchases
Plus, 500 bonus points for every $2,000 spent in a calendar month (up to a maximum of 1,500 points per calendar month)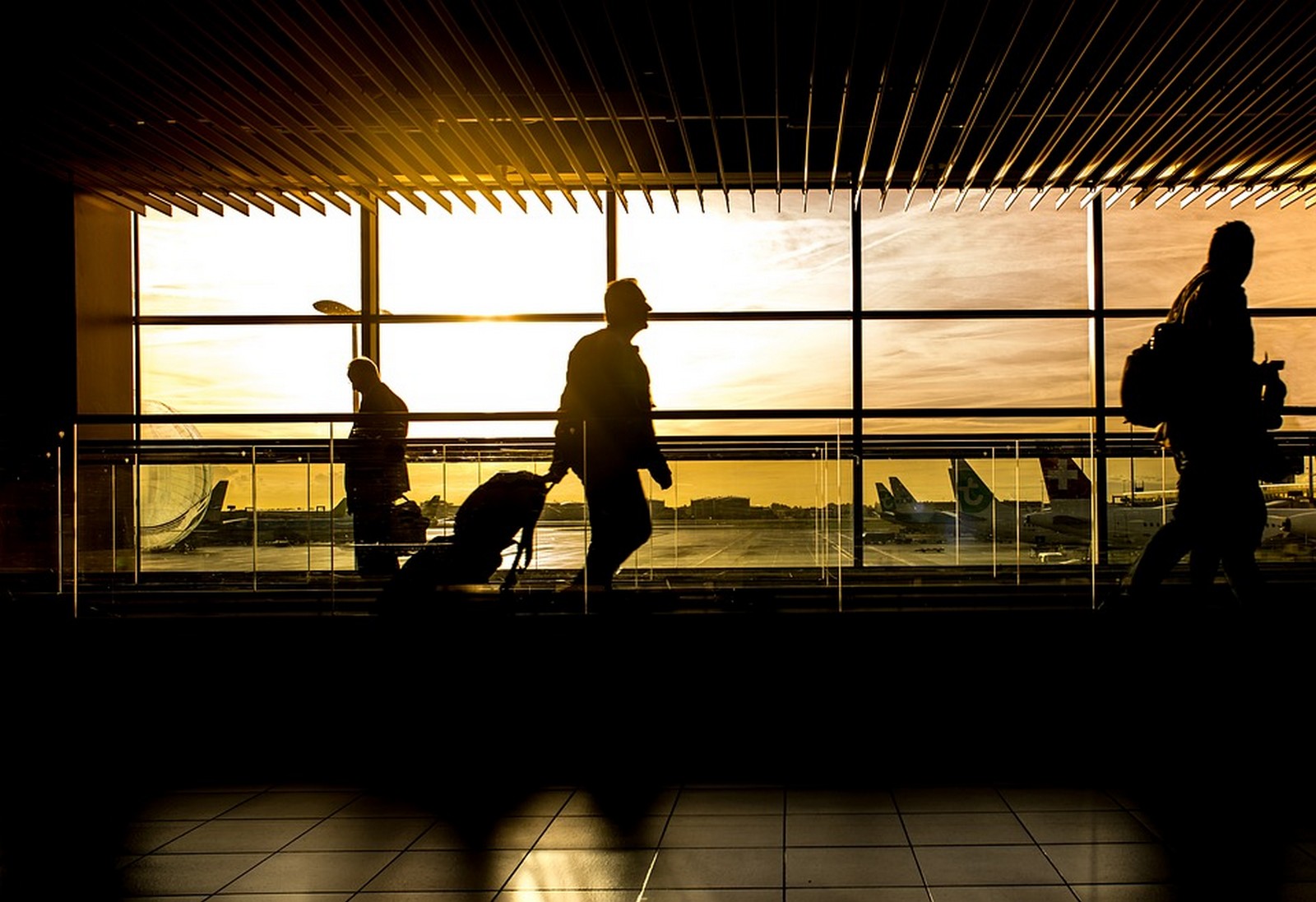 Card Perks
Here are the card perks for the new Chase Aeroplan card:
Free first checked bags on Air Canada flights: one free checked bag for the primary cardmember and up to eight other travelers on the same itinerary
Automatically receive Aeroplan 25K Elite Status for the remainder of the first calendar year, plus the following calendar year, allowing primary cardmembers to enjoy benefits such as priority check-in, early boarding, upgrades and more on Air Canada flights. Cardmembers can requalify as follows:

Earn 25K Status through the next year after spending $15,000 in a calendar year
Existing status holders earn a one-level status boost to 35K Status or higher for the next year after spending $50,000 in a calendar year
Additional spend thresholds starting at $100,000 of spend in a calendar year will unlock unprecedented Aeroplan redemption benefits, including 50% off Priority Rewards and companion benefits

$100 credit toward Global Entry, TSA Precheck or NEXUS every four years (as reimbursement for the application fee charged to your card)
No foreign transaction fees
Protection benefits, including

Trip Cancellation/Interruption Insurance
Baggage Delay Insurance
Trip Delay Reimbursement
Auto Rental Collision Damage Waiver
Roadside Assistance

Pay Yourself Back Benefits Coming Soon: Chase Aeroplan Cardmembers will be able to apply their Aeroplan points toward travel purchases on any airline, including hotel, car rental, and more at a rate of USD 1.25 cents per point up to 50,000 points per year (US$625 of value).
My Initial Thoughts On The New Chase Aeroplan Card
So, how does this stack up with other Chase personal cards? It is an airline card, with all of the normal airline card perks, but a few interesting ones mixed in. The earning structure appears to be better than most airline cards. The welcome offer coming with certificates is a new one too.
Welcome Offer
I will always value points over certificates. They are easier to use and more flexible overall. The interesting thing with these certificates is that you can pay miles to bridge the gap if you book a flight over 50,000 miles. That makes them a bit more flexible. You should be able to use two on one flight as well, if you want.  If you book a flight for less than 50,000 miles you lose the difference, and there in lies the rub. It is a solid offer but it is worse than recent 100K miles, or Ultimate Rewards, offers.
Earning Structure
Earning 3X on dining is nice but that is pretty much everywhere these days. The 3X on grocery did catch my eye. I could earn 4X with my Amex Gold card, and transfer to Aeroplan, but this 3X is uncapped versus a cap of $25,000 per year with the Gold card. So if you have a lot of grocery spend, and value Aeroplan, then this may interest you. If you pair it up with the 500 mile bonus on $2,000 in spend (up to 3X per month), that is like earning 3.25 on $2000 / $4000 / $6,000 in grocery spend each month, pretty great.
Card Perks
Checked bags etc. has never excited me but others find it useful.  The free status is nice, and something I wish others would do. The way it reads you may want to wait till January 1st to apply, assuming the offers stays around, so you got a full 2 years of status from it.  I think the addition on Pay Yourself Back in the future is very, very interesting. Will this be added to other Chase cards as well?
Final Thoughts
We will be covering the new Chase Aeroplan card in more detail over the next week or so as we dig even deeper into the card and the Aeroplan program.  My initial take is it is pretty solid. While I don't love the certificates as a welcome offer, at least they are semi flexible.  The card's earning structure is pretty interesting for any grocery spend lovers.  And the perks, while mostly vanilla, intrigues me because of what may come of Pay Yourself Back with other airline cards.