Why I Am Paying An Annual Fee & Closing The Card A Few Months Later
I had another aha moment the other day.  Similar to the one I had with credit cards that have travel eraser credits and how we should treat them.  The annual fee on my wife's World of Hyatt card just posted. She is currently at 4/24 and it has been over 24 months since she last got a welcome offer on the card. The normal play is to cancel her card and sign up for a new one.  Then I could snag a juicy 50,000 World of Hyatt points from the new welcome offer.  But I am taking a different approach this time around.  I am paying the annual fee & then closing the card a few months later. There a few different reasons I decided to go against the grain and go this route instead.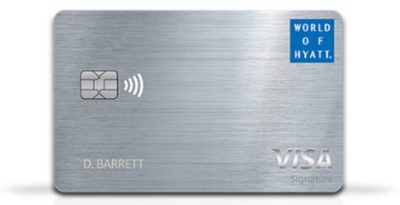 My Thinking
It used to be possible to get a card's yearly bonus points or "free" night certificate and then downgrade or close it.  Essentially getting one last bonus before closing the card and avoiding the annual fee.  Chase caught onto this and has since delayed the posting of these for some.  And that plays a role in my decision.
"Free" Night Certificate
I value the anniversary night award at greater than the $95 it costs to acquire.  And with Hyatt extending ones I had earned last year until December of 2021 I am gathering quite the collection.  The cert is worth around $200 to me so I will gladly take half off a future stay that I can pair up with my other awards. I will just use some of my cash earned from my wife's new Chase Sapphire Reserve to cover the additional cost.
$15K Free Night
This is where it gets kind of interesting though.  If I play this right I think it would be possible to double dip the $15K free night this year. Since my wife's annual fee just posted she is now eligible to earn another free night after spending $15K.  If I can do it fairly quickly, I could wait for the free night to post and then close the card.  Then she would her sign up for a new World of Hyatt card.  That would net her the 50,000 point welcome offer and she should be eligible for an additional $15K free night because it would be a new account.
Final Thoughts
At the end of all of this I will have paid $190 in annual fees, put $30,000 on her two World of Hyatt cards. She would net 3 category 1-4 award certificates and at least 80,000 points.  That is a pretty solid return on our spend if the $15K free night double dip works as planned.
Even if I wasn't able to chase the two $15K free nights I think I would still pay the $95 for the anniversary category 1-4 certificate. Then I would have her close the card and sign up for a new one.  With the Ultimate Rewards cash option available right now out I don't mind spending money like this. I will take half off travel whenever I can get it easily. That is a big reason why I love the Chase pay yourself back feature.  It allows me to use my points for different types of plays without hitting me in the checkbook.