Disclosure: Miles to Memories has partnered with CardRatings for our coverage of credit card products. Miles to Memories and CardRatings may receive a commission from card issuers. Opinions, reviews, analyses & recommendations are the author's alone, and have not been reviewed, endorsed or approved by any of these entities. Links in this post may provide us with a commission.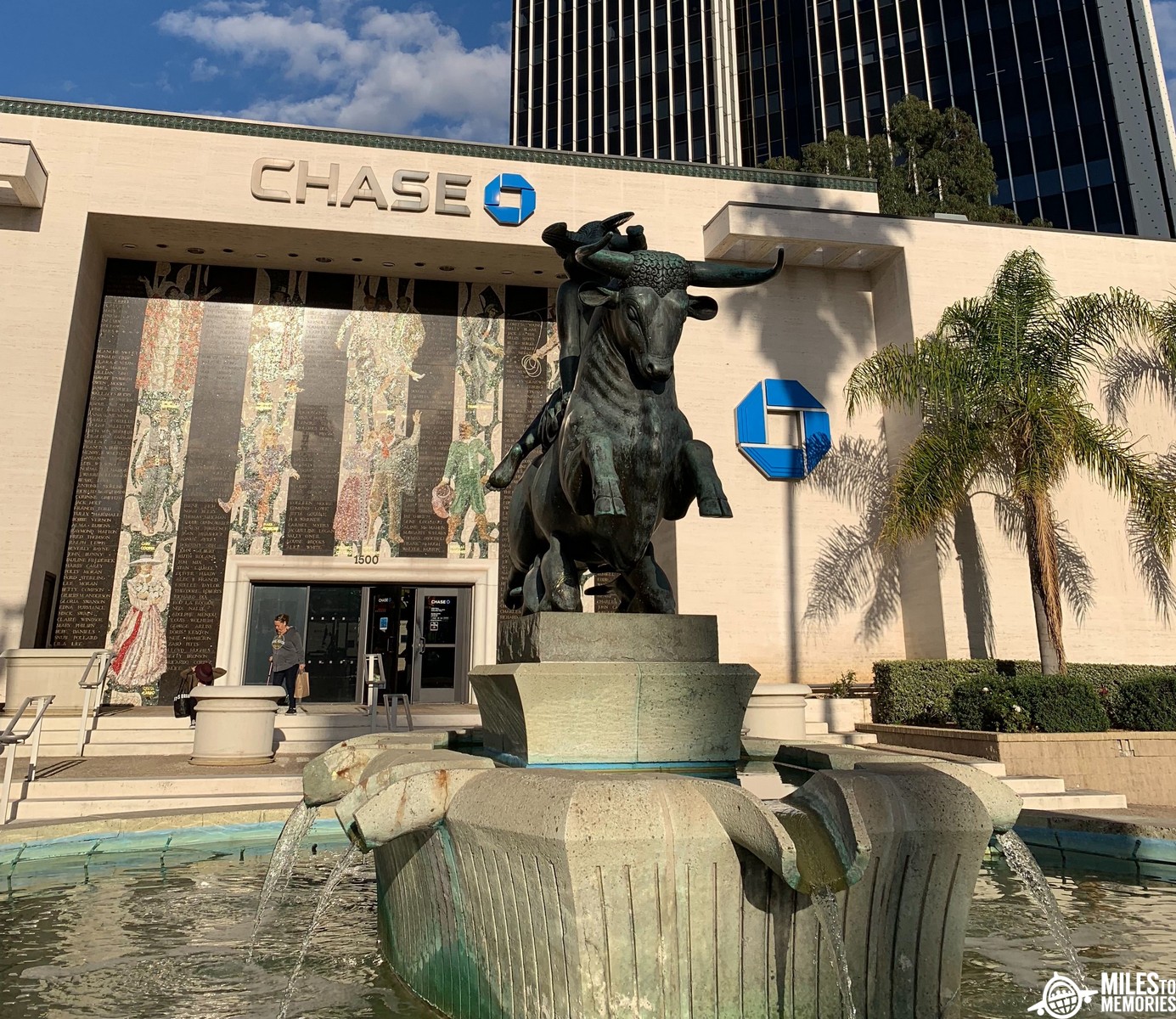 My Chase Sapphire Reserve Upgrade and What's Next
Chase surprised us with Friday's announcement that Chase Sapphire Reserve and Sapphire Preferred cardholders can cash out Ultimate Rewards points with 50% and 25% more value respectively in certain categories.  I don't think any of us saw that coming – I know I didn't.  As I've previously described, I'm a fan of cashing out Ultimate Rewards points to travel exactly how I want.  I crunched the numbers, determined a Chase Sapphire Reserve upgrade was worth it, and further assessed spending opportunities.  Let's go through my process!
My Upgrade Decision
Using a method similar to Mark,  I easily decided to upgrade to the Reserve.  Unlike Mark, I value the annual $60 DoorDash credit at about 90%.  I'm a fan of pickup at certain area restaurants where prices are comparable to walk-in restaurant rates, and I avoid ridiculous service and delivery charges.  I also value it higher because BonChon is available on DoorDash in my area!  So my upgrade math to determine my true cost ended up looking like this:
$550 CSR Annual Fee – $300 travel credit cash equivalent – ($120 DoorDash credits * 0.9) = $142 upgrade cost
With a $142 upgrade cost, I needed to cash out at least 28,400 points to cover my upgrade cost from a Chase Freedom.  My only personal Ultimate Rewards-earning cards are Freedom accounts, so I had no other upgrade options.  Another factor I considered is I have close to zero Ultimate Rewards points currently, since I actively cash out.  However, I safely estimated that I can earn at least 28,400 Ultimate Rewards points with my multiple Chase Ink Business Cash and Freedom card accounts by September 30th.  Also, I didn't give serious consideration to upgrading to the Chase Sapphire Preferred because I routinely cash out at relatively high volumes.
My decision to upgrade to the Chase Sapphire Reserve was also clear because I had already hit the maximum spend on this quarter's 5% grocery bonus category for the Freedom card account which I wanted to upgrade.  Also, my wife and I would still have four other active Freedom accounts to take advantage of quarterly bonus categories.
The Chase Sapphire Reserve Upgrade Process
I had decided to upgrade the Freedom account which was originally my first Chase Sapphire Reserve account.  Previously, I had downgraded my Reserve to a Freedom when Chase removed Disney redemption as an option.  I maintained the same credit limit from when the card account was previously a Reserve, so I expected a smooth upgrade experience.
I called the phone number on the back of my Freedom card, said "representative" a few times, and got a representative after a minimal wait.  As I was calling on the day of the official announcement, it was quickly apparent the representative was not up to speed on the changes and a bit hazy on the Reserve card in general.  I knew it immediately when she told me the Reserve annual fee was $525.  She corrected herself to $550 after bringing up the card info, and she proceeded to describe the normal benefits of the Reserve.
After she finished, I had noticed she did not bring up any of the new benefits.  I methodically brought up each of the new benefits, and she slowly confirmed my eligibility with the upgrade.  All in all, though, the upgrade went fine, and the representative said I will receive my new card in three to five days.
What's Next
I also decided on the upgrade because I will be rewarded at a higher level for something I'm already doing.  Likewise, I will continue spending in the 5% categories for our Ink Business Cash and Freedom cards.  I've already maxed out the grocery categories on all Freedom cards, and I await the third quarter category announcement.  I'll try to be as creative as possible to max out the Freedom categories starting in July.  Ink Business Cash spending is continuing as is my routine.  I plan to push harder on our four Ink Business Cash accounts over the Summer.
Looking Closer at Other Bonus Categories
Other than the 5% categories, I wanted to refresh my memory on the lower-earning bonus categories to determine if any were worth an increase in spending.  As I only now hold the Reserve, Freedom, and Ink Business Cash, I quickly came to the conclusion no other bonus categories were worth much attention from me.  The only area I may focus a little bit on is travel, which essentially increases to 4.5% back on the Reserve.  However, since I travel close to free, I don't expect any significant use there, if at all.
For those of you interested in cashing out, there are some viable options to refocus your spending.  Here are a few (I'm listing the obvious ones first):
Freedom: 5% quarterly categories (currently grocery stores, streaming, gym memberships).  This turns into 7.5% cash back, laughably outpacing other card competitors.
Ink Business Cash: 5% categories (office supply stores and internet/cable/phone services).  Similar to Freedom, this turns into 7.5% cash back.  Cardholders should focus on restaurant and gas station spend if they aren't earning at least 3% back otherwise.
Sapphire Reserve:  CSR holders should focus on travel and dining spend if they aren't earning at least 4.5% back elsewhere.
Sapphire Preferred:  CSP holders should focus on travel and dining spend if they aren't earning at least 3% back elsewhere.
Freedom Unlimited/Ink Business Unlimited:  Cardholders should focus all other spend on these cards if they aren't otherwise earning at least 2.25% back.
Ink Business Preferred:  Cardholders should focus on travel, shipping, internet/cable/phone services, and advertising spend if they aren't earning at least 4.5% back elsewhere.
Final Thoughts
This is a lucrative upgrade since I'm rewarded at a much higher rate for spending and redeeming I already conduct.  But will I keep the card after the first cardmember year?  There is discussion that the September 30th redemption deadline will be extended or made permanent.  I'll then determine whether CSR stands for Chase Sapphire Reserve or Chase Sapphire Rental.  Have you upgraded or plan to?  How did you decide?