Review: Azul A330 Business Class From FLL to VCP – It Has Potential
As the headline says, my review is that the Azul A330 business class product has potential. My wife and I recently flew on flight AD8705 from Ft Lauderdale FLL to VCP in Campinas (near São Paulo), Brazil. Azul has lagged behind other South American airlines in terms of long-haul products. Now that they have a modern product on their A330 planes, I was anxious to try it. We'll look at the hard product, soft product, and overall thoughts on how it stacks up to the competition.
Booking Process
We made a mixed cabin booking using Aeroplan miles with Air Canada. My wife and I paid 50,000 miles each for the trip. The first flight, 8+ hours, was in business class. Our domestic connection in Brazil was a 1-hour flight in economy.
The cash price for the ticket was $1,030 when we booked a month in advance. That rose drastically as the flight got closer, FYI. The week of our flight, tickets were $3,000+. At 50k miles + $42.46 in taxes/fees, we got a value of 2 cents per point. That's quite low in our valuation of Aeroplan miles, but I was still happy.
Check In
Azul's check-in counter is in Terminal 3 in FLL. However, flights operate out of Terminal 4. I've never understood this.
Before entering the check-in line, you had to show your mandatory health declaration and COVID test papers to a pair of friendly employees. The sole family in front of us in the business class line checked an inordinate amount of baggage; the employees did their best to work efficiently.
The check-in staff were friendly. We showed our passports with color-coded stickers meaning that we'd already shown all required documents to someone else. Azul does have the ability to add TSA Pre-Check / Global Entry numbers to your reservation at the counter. Unfortunately, you can't do this in advance.
It didn't matter, though, since FLL isn't using the TSA Pre-Check line right now.
The employees were quick, friendly & knowledgeable. Good check-in experience.
Prior To The Flight
Ft. Lauderdale FLL doesn't have any lounges (airline or membership-based). We simply killed time in the very packed waiting area near gate G3.
Boarding Process
I don't know why, but Brazilians LOVE to crowd the boarding area. My fellow countrymen also love to stand up as soon as the plane lands and start getting ready to exit, even if the plane isn't at the gate yet. I can't figure it out.
Boarding at G3 was very much "typical Brazilians" in this way. When boarding time got close, people crammed up to the ropes near the gate. Never mind if you're in group 3 and we haven't even boarded the people in wheelchairs yet.
While the Azul staff did enforce "not your turn yet" for people during the boarding process, it could've been much better. People had to pick & move their way through the unnecessary crowd at the gate. This could've been streamlined with telling people to move away until their group started boarding. In this aspect, we didn't follow the boarding style Azul uses on domestic flights in Brazil (see the end of the article). We used US-style "boarding by groups".
Another element that slowed down the boarding process was the fact that they did pre-boarding and then closed the door. Once business class boarding started, I scanned my boarding pass and then had to wait around for someone to open the door to let me into the jetway. Very strange. The boarding process could be much smoother. That being said, we did still leave on time.
Review: Azul A330 Business Class – Hard Product
I've flown Azul a lot. They're absolutely the best domestic carrier in Brazil. It's not even close. Given the choice, I will always choose Azul for flights in South America. I've also flown Azul internationally on flights that previously only had economy and premium economy. Despite a headache with Azul on a previous international trip, I was anxious to try this new product that joins the modern era. Could it rival the bigger carriers?
The business class cabin has a staggered 1-2-1 layout. There are 5 rows with 4 seats each for a total of 20 seats. For the solo seats near the windows, odd-numbered rows are closer to the aisle, with even-numbered rows closer to the window.
In the center section, odd-numbered rows have the seats together. Even-numbered rows are separated by arm rests and storage space.
The Seat
Within the business class cabin on Azul's A330 livery, it's obvious that the product is new. On first glance, it looks good. The layout and seat appearance are better than the old Continental/old United business product.
We had seats 3E (me) and 3F.
While not overflowing with space, it offers a decent-looking, modern product that looks stylish and isn't cramped. On arrival, the bedding & pillow were in plastic and located on each person's seat.
There is a standard seat belt just like the ones in economy.
The life vest is by your feet, behind a piece of fabric & held in place with some (not very strong) velcro.
In front of you, there is a foot well not too far away. Thus, it's easy to put your feet on it. And there is ample space around your legs in the seated position.
However, the foot well is not that large. Look how full it is with just my 2 shoes in there. One side goes deeper than the other, because it's curved around the seat in front of me.
Arm Rests
On the aisle side, I had this large space to put things. I won't call it storage or an arm rest, since things would easily fall off. It looks kind of like a desk. Below this, there is an arm rest that can fold up/fold down.
In the center section, there are small-ish arm rests with a decent amount of padding.
Notice the divider between the center seats.
It isn't a full divider but accomplishes the goal well (separate you and the other person) near the seat in the sitting position. It can also go all the way down.
Storage
On the aisle side, there is a small storage area above the desk-looking area. The amenity kit and headphones were here.
Below the moveable arm rest, there is a small pocket with the emergency information. A deep but narrow bin here can hold a laptop and some small items. You could keep a charger or small items in here, but remember that they're going to fall all the way in. There was no good shelf or pocket for these types of small items.
Tray Table
I found the tray table very interesting. It is located on the plastic molding between the seats and near the aisle.
Turn the latch to release, then you can pull the tray table out. Spin and then lay it down. Notice the shape of the table. It is cut exactly to fit past the desk area as you spin it into position. There's not a millimeter to spare.
It moves quietly and easily, which are good features to have.
Seat Features
Under the desk area, you find all of the seat controls. The controls for adjusting the seat were user friendly and worked as expected. Next to this, there's also a USB outlet and the 3-prong jack for the headset.
On the aisle side, there's a reading light near your shoulder. There's also an overhead light.

On the plastic, near the entertainment system, there's a coat hook.
Personal Entertainment System
The personal entertainment system (PES) at first glance looked nice. However, my thoughts on it went down after inspection.
The screen size is decent but definitely doesn't match other competitors. And the number of films available is really small. They definitely need more offerings. We counted about 30 films. 20 of those are in English.
On the top of the PES, what are these? It almost looks like a webcam. We couldn't figure out the purpose of these.
The touch screen was responsive and worked as expected. The hand control was really easy to use, both as a TV control and for video games.
The headset was decent. The part that goes over your head only adjusts a little bit, so people with really big or really small heads won't find it comfortable. There is a hook to keep the headset on after removing it from the plastic.
The Bed
On arrival, the bedding package was already on the seat. The pillow was decent, and the blanket was good. It didn't look as cool or chic as others I've seen, but it was comfortable and warm. The quality (AKA, doing what they should) is good.
In the sleeping position, the bed is just mediocre. My wife and I both spent time rolling around looking for a comfortable sleeping position. The padding could be a bit better. This could be improved with some kind of pad to put down when lying down.
The space issue in the foot well is a problem at this point, as well. Spacing around the shoulders could be a bit better. Maybe I only noticed this because of tossing & turning, due to the padding & foot well. Overall, I didn't sleep well, despite the fact I'm a heavy sleeper and can fall asleep pretty easily on planes. My wife is a light sleeper and got only about an hour of sleep on the flight. She couldn't get & stay comfortable.
Business Class Lavatories
The business cabin had access to 3 lavatories. There's 1 at the front, near the cockpit, and 2 (1 on each side) between the business cabin and economy cabin. None of them was large. None had any amenities or bath products. The only feature worth noting is that the floor pattern matches the boardwalk of Copacabana in Rio.
Review: Azul A330 Business Class – Soft Product
What's in part 2 of this review: Azul A330 business class soft product. This will cover things not built into the plane. This includes the service from staff, meals, and amenities.
Amenity Kit
When I arrived at my seat, the amenity kit was in plastic and located in the small storage area above the desk space.
I've definitely never seen an amenity kit with this coloring or pattern. I liked it. It was also full of stuff.
There are socks, a folding brush, tissues, a luggage tag & ear plugs. In the center, you'll see a pen above a toiletries kit with chapstick and hand lotion.
Near the bottom, there's a full-sized toothbrush, which isn't common, plus toothpaste and a sleeping mask. This is a good amenity kit, and the packaging is unique.
Staff Service
When boarding, we were greeted by friendly flight attendants who indicated the location of our seats. Shortly afterward, staff came around offering drinks. The choices were water, champagne, and orange juice.
It was the ABSOLUTE WORST orange juice I've ever had. Horrible. Just awful. I bet my life savings it came from a powder in a box. It's undrinkable.
Meals
Before take off, flight attendants came through to take dinner orders. Menus were distributed a few minutes prior to this, so passengers had time to look at them.
We informed the flight attendant that we had requested special meals. Note that Azul requires calling to request a meal, which is silly. It's 2021. Why can't I do this online?
The flight attendant on my side asked the flight attendant on my wife's side if she knew whether they had any special meals on board for anyone. She asked our names and said she remembered seeing one in my wife's name. She disappeared to go confirm.
When she returned, she informed us that only my wife had a special meal. I called a week before and a day before the flight to confirm our vegan meals. I don't get why this is so difficult for so many airlines. If you offer a special meal, and you confirm my request, make sure it's on the plane.
Additionally, they told my wife that she had requested a "dairy free" meal. No, that's not right.
Since we were still boarding economy passengers, they contacted the catering staff. Unfortunately, there wasn't time to bring on more meals. However, someone else talked to the purser. She went to look and told us that the previous info was incorrect. We had 1 special meal, and she it was the correct vegan meal. Great, we can share this.
Dinner
Meal service occurred for all passengers at the same time. It is not a la carte or "when you wish". This service is akin to a domestic first class type of meal. While nothing special, it is a step above economy meal service.
You'll see the problem instantly in this photo. They told us we had 1 of the 2 vegan meals we requested. No, this is the "no dairy" meal. The first person was right. We now have the problem of not only not honoring our confirmed meal requests but also giving incorrect information.
Breakfast
While taking dinner orders, they asked if we wanted something for breakfast. The 2 menu options for breakfast had nothing vegan, so we told them not to wake us for breakfast.
Overall Thoughts On Service
During the flight, staff also passed through the cabin offering bottles of water. However, you only got this if you were awake. That's a bit strange.
While the staff on the plane tried hard to not leave a bad taste in our mouth, the fact they gave us conflicting info is problematic. We liked them, and they're really friendly. Also, they can't put food on the plane that isn't there. It just falls on them to try to make us happy when someone messed up in the catering department. They did the best they could, and I had an overall positive experience with the flight attendants. Despite the setbacks with the meal, the flight attendants themselves are fantastic. I've never met an Azul flight attendant who was sour or unfriendly on any flight, no matter the distance or class of service.
Customer Service After The Flight
After the flight, I attempted to contact Azul to complain about their failure to deliver the meals they confirmed for us. On my 2nd call to confirm the meals, the day before the flight, the woman even said, "2 vegan meals? Yup, it's in here!" I didn't have to tell her what meals I wanted, because she already saw it in the computer. In my view, we paid for services they didn't offer. Giving me some extra grapes during the flight isn't sufficient to make up for it.
Azul has no email feature on the website. Their old email (found on Google) sent me a "we no longer check this email" auto response. The chat only is available in Portuguese. For English, you have to call. I find this…lacking. Though, if you can't complain, then they don't have to do anything about it.
I requested a refund of whatever they say a meal costs, since we didn't get a meal. They told me to expect a response in a week after lodging my complaint about the meals. After 2 weeks of waiting and their Twitter team not answering my question, I gave up. Customer service ON the flight is always good with Azul. They have the best flight attendants in South America. Dealing with their HQ people is consistently disappointing, though.
Final Thoughts On Azul A330 Business Class
The summary of my review of the Azul A330 business class product is that it has potential. Staff are friendly. The layout looks nice. The flight attendants are fantastic, and the "first look" at the product is really nice. The bedding products are good but not great. Seat features and controls work well. With a few adjustments, this product could match its bigger competitors. A mattress pad of some type and actually honoring confirmed requests for special meals would go a long way. Right now, it's OK, but it could great with some adjustments.
Azul Domestic Boarding, Which Has Become An Internet Sensation
We had a domestic connection in Campinas, a city outside São Paulo. The Viracopos VCP airport in Campinas is Azul's main hub. I wanted to include something about Azul's boarding process for flights in Brazil, since it seems to have become an internet sensation to foreigners.
Several blogs and websites talked about this recently, but it's not really new to those of us who live in Brazil. It's supposed to space out passengers so you aren't fighting for space & overhead bins by boarding with the people in the row next to you.
Just follow the numbers on the screen. When your row moves from the TV to the floor, stand on it and walk with it. Rather than rows 11 and 12 boarding together, for instance, they are spaced out. Thus, you aren't in each other's way.
We had seats in row 3 and were the absolute last people to board. It's a bit quirky, but boarding some people in the front, middle & back at the same time spaces people out so you aren't all bunched up in the aisle, slowing each other down. In theory. Does it really speed things up? I don't think so. And people are definitely confused in the boarding area. It requires consistent customer attention, and that's not a guarantee. (The people who don't pay attention board at the end, since they missed their numbers.) Now you know how it works.
Disclosure: Miles to Memories has partnered with CardRatings for our coverage of credit card products. Miles to Memories and CardRatings may receive a commission from card issuers.
---
New Card - Capital One Venture X Business 150K!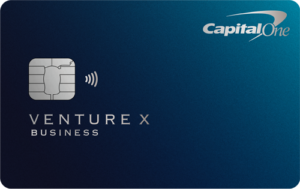 Capital One Venture X Business
earns 2X miles on everyday purchases plus up to 10X in bonus categories. You also get access to Capital One lounges plus an annual travel credit & anniversary bonus. Right now you earn
bonus_miles_full.
---
Opinions, reviews, analyses & recommendations are the author's alone, and have not been reviewed, endorsed or approved by any of these entities.