Super Citi Retention Call
One of the best and perhaps least utilized way of racking up miles/points is the retention call. I know many people do look for retention offers when canceling a product, but some banks will allow you to check for offers at any time as long as you indicate you are considering your options.
The bank with perhaps the most interesting retention policy is Citi. Once you reach a retention agent with Citi you can have them look at all of your accounts in what I call a "super Citi retention call". My wife Jasmine and I recently had such a call where we were able to check offers across all of our cards on the same call! That is super convenient.
What Is A Super Citi Retention Call?
First, when calling Citi make sure not to tell the automated system to cancel your card. It has been known to do this automatically and you could be left with a closed account instead of a lucrative offer. Instead simply say "agent" so you'll reach customer service. At that point tell them you are thinking about canceling a card and you should reach Citi retention.
Our Super Citi Retention Call & Offers
Jasmine and I have been doing these super Citi retention calls together for a long time. Admittedly we have been a little lazy lately in calling, but I'm glad we finally were able to do it. We didn't have offers on all of our cards, however we got a couple of sweet deals that are worth sharing.
The call started with Jasmine asking the agent to go over all of her cards before she passed the phone to me where I did the same. Here are the Citi retention offers we received.
Jasmine's Citi Retention Offers
ThankYou Premier – 1,000 ThankYou points & $95 credit after $1K spend per month for 3 months
AT&T Access More – 2X extra ThankYou points per dollar for 6 months up to 35K total extra points
Double Cash – 3.99% interest rate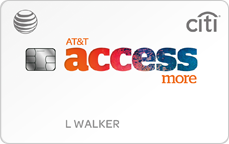 Shawn's Citi Retention Offers
AT&T Access More – Same extra 2X offer as Jasmine received
Citi Prestige – No offer

ThankYou Premier – No offer 😥

Dividend – No offer
Our Citi Retention Offers Analyzed
A lack of offers on Dividend and Prestige wasn't really a surprise at all and Jasmine's Double Cash card wasn't all that tempting either. My first disappointment came with no offer on my ThankYou Premier. I don't use it all that often, but I do wonder if me not receiving an offer has anything to do with the fact that I also hold the Prestige card whereas Jasmine doesn't.
Anyway, to the offers we did receive! Jasmine's ThankYou Premier offer isn't a blockbuster, but it covers the annual fee and gives a little bonus too. She also received an alternate offer of 5K points with the same $1K spend per month for 3 months, but we deemed this offer better.
Finally we have the cards that keep on giving. Our AT&T Access More cards get fairly heavy use for online shopping. Since we always spend more than $10K per year on these cards we also get 10,000 bonus ThankYou points to offset the annual fee. Essentially any offer is icing on the cake and this offer is a good one. We will essentially be earning 5X (3X + bonus 2X) on online shopping while in the bonus period. Score!
Super Citi Retention Call – Bottom Line
If you aren't utilizing Citi's friendliness in reviewing all of your offers occasionally then you are missing out. In this case we'll earn a ton of extra points and even save a little money. Given our use of the AT&T cards over the years we have a lot of ThankYou points and despite the programs limitations, I am happy to continue earning them.
Have you received any Citi retention offers lately?