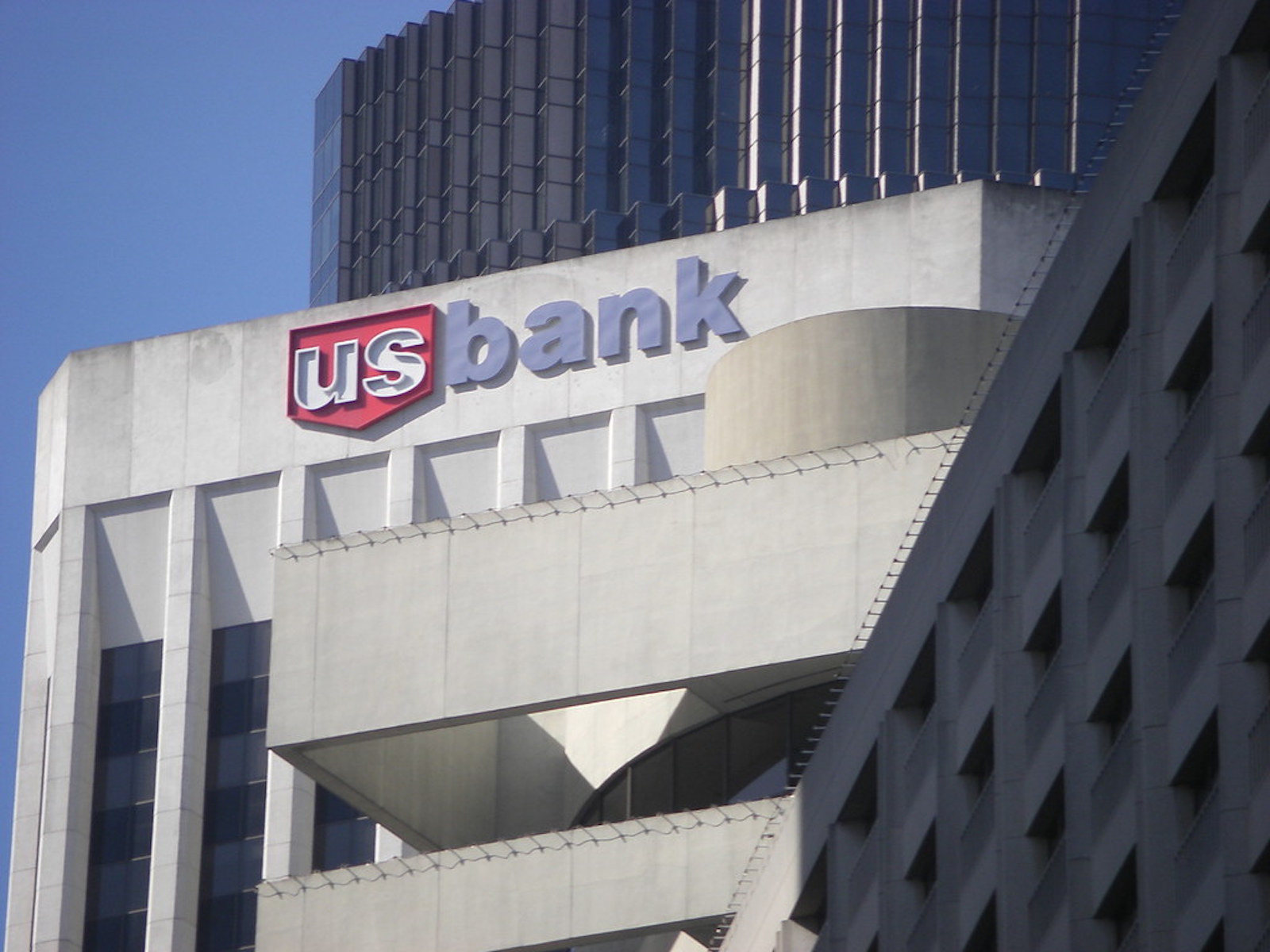 US Bank Altitude Reserve – The Most Overrated Credit Card in the Hobby
I generally try not to traffic in superlatives.  Quite often, there is more of a given feeling or opinion out there, I just haven't had the pleasure or pain of experiencing it yet.  However, I passionately feel that the US Bank Altitude Reserve is the most overrated credit card in the hobby.  When I say "hobby" in this context, I'm not talking about the general users who are only casually involved in travel rewards credit cards.  More accurately, I'm referring to avid points and miles enthusiasts who seemingly bend over backwards to obtain the card.  Enthusiasts freeze credit reports, focus on "Sagestream", apply for mediocre US Bank products, and take other actions in the hopes of eventually getting approved for the Reserve.  Let's review the card benefits, then I'll jump into why I think the US Bank Altitude Reserve is nothing special.
Full Disclosure:  I was shut down by US Bank, but my account closures have nothing to do with my feelings toward the Altitude Reserve.  Indeed, while I was still a US Bank cardholder, I didn't apply for the card although I was targeted for it.  Why?  I wasn't enamored with it then, either.
Reset – US Bank Altitude Reserve Welcome Offer and Features
Here's a quick review of the Altitude Reserve welcome offer and card features:
Earn 50k points worth $750 in travel with $4.5k spend within the first 3 months of cardmembership
5x points on prepaid hotel rates and car rentals booked via the Altitude Rewards Center
3x points on travel and mobile wallet spend
3x on food delivery, takeout, and dining (ends 31 Dec 2020)
1x on all other spend
$325 travel credit.  Food delivery, takeout, and dining are also reimbursable through 31 Dec 2020.
$400 annual fee
Additional Benefits: Priority Pass Select membership, TSA Precheck or Global Entry reimbursement, 12 Wi-Fi passes, no foreign transaction fees, etc.
In and of themselves, the welcome offer and benefits of the card are attractive.  From what I've noticed, it seems that individuals are also drawn to it because US Bank cards, particularly this one, are considered relatively difficult to obtain.  An individual is required to have a pre-existing relationship with US Bank in order to be eligible for the Reserve.  Here's why I think all of the above isn't worth the fuss.
Numbers Games
US Bank puts out some sizzle with their 5x and 3x marketing, but it's mostly hollow, in my opinion.
5x for Limited Travel Categories with Some Big Strings Attached
US Bank touts 5x earning for prepaid hotels and car rentals booked with their Altitude Rewards Center.  Usually, rates for these services through banks are, at best, nothing special and, at worst, ridiculously overpriced.  But hey, let's say you get a good deal.  Would you want to be locked into prepaying for a hotel or car rental?  I think that requirement turns any good deal into a bad one.  So, this 5x "opportunity" is meaningless to me and, I bet, many of you.
3x, But Wait
The card also touts 3x points on travel and mobile wallet spend.  Travel is a nice category, but so many other cards have similar earning/redemption structures and transfer options (which US Bank doesn't have).  The Chase Sapphire Reserve and Preferred earn 3x and 2x respectively on travel and can essentially be cashed out at 1.5% each currently.  The Citi Prestige earns 5x on airfare and 3x on hotels; the Premier earns 3x on hotels, airfare, and gas.
The 3x mobile wallet category is appealing on paper but tremendously limiting in practice.  For many of us, this mobile wallet category would naturally be more attractive than the travel category.  But I've received multiple reports of account shutdowns due to cardholders attempting any mobile wallet spend above a certain level.  And it seems like US Bank has a very low bar.  In my opinion, US Bank likes to tout this attractive earning rate but doesn't like to actually reward their cardholders for using their product as advertised.  And even if you have success with this card and the growing mobile pay platforms, their reach is still limited.
Nonsensical US Bank Point Ecosystem
Amex, Chase, Citi, and many other banks have a common bank point they each use across their bank cards for common earning and redemptions.  US Bank previously had that with Flexperks, but now with their new card "enhancements", they do not.  The recently-released US Bank Altitude Go and Altitude Connect cards share the Altitude name with the Reserve.  But the points earned from the Go and Connect cards cannot be combined with the Reserve card.  In my opinion, this is a deceptive practice by US Bank to advertise an Altitude family of cards that earn points which are not combinable.
The Real Time Rewards feature, which I previously loved to use, allowed all users to redeem their US Bank points from different cards for 1.5% each under the Flexperks program.  Altitude Reserve points are still worth 1.5 cents each for redemption via Real Time Rewards.  But I previously used the points I earned with my Flexperks Travel Rewards Visa with Real Time Rewards.  With the introduction of the Go and Connect cards, US Bank essentially devalued these points from 1.5% to 1%.
From my perspective, these recent developments are a tremendous disservice to US Bank cardholders.  I believe the new US Bank program and Altitude cards are murkier, more time-consuming, and less rewarding to cardholders than the previous Flexperks version.
No Transfer Partners
Amex, Chase, Citi, and other banks have a suite of airline and hotel partners where cardholders can transfer their points, further enhancing the values of those points and programs.  US Bank has a big bag of nothing.  A donut.  Zippy.  Nil.  No transfer partners.  There's nothing else to say here.
Redundant Benefits
The Altitude Reserve provides Priority Pass Select membership, TSA Precheck/Global Entry credit, and no transaction fees.  Those are all nice.  But many of us shouldn't care, because we have another card (or more) which offer those benefits.  For those of us in that situation, we would be paying US Bank for benefits that we aren't using.  No, thanks.
US Bank's Terrible Customer Service
In my experience as a US Bank cardholder, their customer service was terrible.  I experienced extremely long hold times, poorly-informed employees, and impoliteness.  There were multiple instances where I clearly knew more about US Bank products than their own employees.  On one occasion, I called regarding a Real Time Rewards program issue, and the CSR didn't know the program existed.  Again, all of this has nothing to do with my US Bank shutdown experience.
Another Numbers Game – $325 Travel Credit, but $400 Annual Fee
US Bank provides an apparently-liberal $325 travel credit with the Altitude Reserve card.  That's great.  But remember, the card has a $400 annual fee.  I consider this card to have a $75 annual fee, assuming a cardholder uses the whole credit.  It would be simpler to just charge a $75 annual fee.  But with the credit, US Bank gets to advertise another card "feature" and also, conveniently, obtain substantial breakage potential.  Uncool.
Who Should Hold the US Bank Altitude Reserve?
From my perspective, if this card is for anybody, it is for the following situations:
Individuals who have an existing relationship with US Bank and want their rewards cards.
Others who spend a lot in the 5x prepaid hotel/car rental and 3x general travel categories, particularly business travelers who can use their own card for business expenses.
Hobbyists who have no more lucrative welcome offer options.  If this is the case, you may not get approved for the Reserve, anyway, based on how active you have been with signing up for other cards previously.
Of course, individuals gain outsized value in the first year of cardmembership with the 50k point bonus for $750 of travel.  As with any card, one should analyze each year if the benefits are worth paying for during the next year via the annual fee.
Another Angle
Cutting out all of US Bank's nonsense, this is how I sum up the card:
The US Bank Altitude Reserve is a $75 annual fee credit card with 3x travel earning and a 50k point/$750 welcome offer. 
Sound familiar?  Here's how I sum up another card:
The Chase Sapphire Preferred is a $95 annual fee credit card with 2x travel and dining earning and a 60k point welcome offer.
Or how about this:
The Citi Premier is a $95 annual fee credit card with 3x earning on hotels, airfare,  grocery stores, restaurants, and gas stations and a 60k point welcome offer.
Sure, Altitude Reserve points have the edge on value for travel (1.5 cpp versus 1.25 cpp for Sapphire Preferred and Citi Premier).  The Sapphire Preferred and Premier have transfer partners while the Altitude Reserve does not.  And I think the Altitude Reserve's 3x mobile wallet earning is tremendously overblown given it's highly unlikely to amass anything sizeable in that category without being shut down.  Bottom line, I don't consider the US Bank Altitude Reserve to be substantially better than the Chase Sapphire Preferred or Citi Premier.  Still, I feel I'm being generous to the Altitude Reserve even saying that.  And the Sapphire Preferred and Citi Premier don't entail the extra effort and gymnastics the Altitude Reserve requires to obtain.
US Bank Altitude Reserve – Conclusion
The Altitude Reserve is a nice, rewarding card.  After removing all of the fluff, I also think it is extremely overrated for what it would actually provide most individuals.  As with any card, assess the costs and benefits prior to making efforts to obtain it.  And don't get seduced by the numbers.  Do you hold or are you pursuing the Altitude Reserve card?  Why?