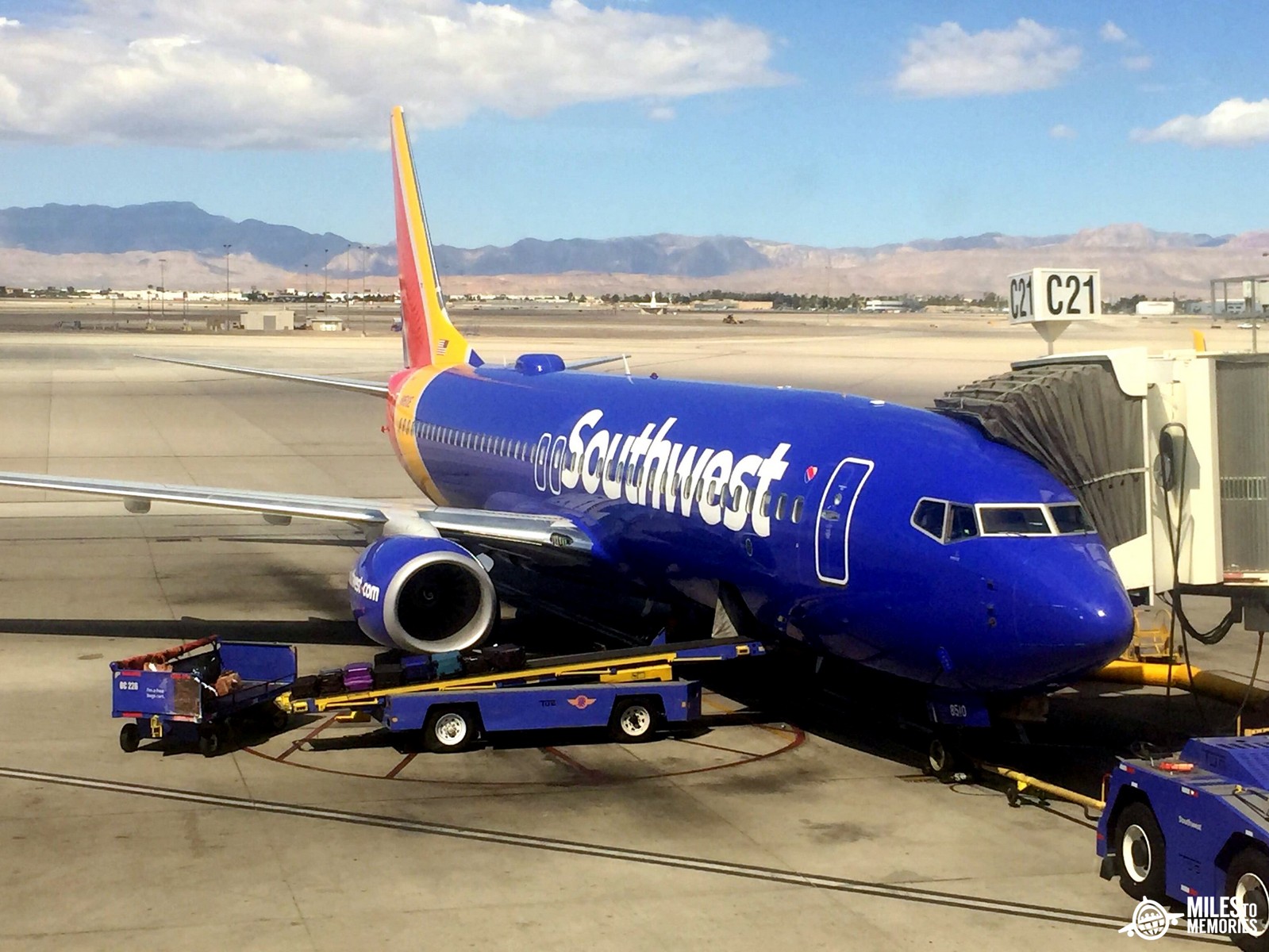 Flying Southwest as an Unaccompanied Minor
I decided to join a family friend for the weekend in Palm Springs. Prices were very reasonable, so I decided to fly as an unaccompanied minor for the first time. I was flying Southwest Airlines from Las Vegas to Palm Springs. I thought I would share my experience flying Southwest as an unaccompanied minor in case you needed to book for your children or a family member.
Booking
The flights came out to $165 round trip, which is pretty typical for this flight. There was also no cost for me to be traveling alone, as anyone ages 12 to 17 does not have to pay a fee. Kids aged 12 to 17 can only travel on domestic flights, but there are no restrictions on connecting flights. Some airlines don't allow minors on the first or last flight, but Southwest does not have that stipulation. The standard 2 free checked bags still apply to these flights, but I did not check any bags.
But, if you have a child that is between the ages of 5 and 12, there is a required unaccompanied minor service. It is also possible to get this service for anyone ages 12 and up, but it is not required. This service costs an extra $50 each way per person. Your child is supervised during the flight, and they are given a lanyard that identifies them as an unaccompanied minor. There is more information on that service here.
Check-In 
Southwest has open seating. In order to get the best seat, you have to check-in 24 hours before the flight, as that will give you the highest chance of getting an early number for the boarding process. I checked in exactly 24 hours before departure and still got B30–not good. However, I did manage to board first. More on that later.
Arriving at the Airport
We arrived at Las Vegas airport (LAS) around 2:20 p.m. for my 4:10 p.m. flight. We parked at the Terminal 1 parking garage and went to the check-in counter. The airport was not too busy, and there wasn't a line. We had to see an agent, because we needed a visitor pass for my dad to take me through security. The agent just asked for my dad's ID, and we went on our way.
Security
There was not a long line for security. While I'm sure I could've used TSA Precheck if I had it, it is likely my dad couldn't, as he didn't have a boarding pass. That is something to keep in mind if you have Precheck.
RELATED: The Best Credit Cards That Offer Global Entry & TSA PreCheck for Free

Lounge Access
Lounge access likely won't be an option when accompanying a minor. This is because a same-day boarding pass is required to access Priority Pass lounges and Centurion Lounges alike. Plus, even if I went alone, the minimum age to access a Centurion Lounge is 18 years old. Even if we did have lounge access, we would have to go to the D Gates, as there are no lounge options in the B and C gates where Southwest operates. 
Boarding
As is usual with Southwest, boarding was very chaotic. I decided to walk around before boarding and check out the newly-reopened Terminal 3. When we asked a gate agent if I could board early, he said I was "too old." This wasn't a big deal, as I was able to pre-board anyway, since there was a different gate agent during boarding. This meant I was the first one on the plane, and I had all the seat options available!
Flight
I boarded first onto an empty plane and got Seat 2A.
This is a standard seat, and while I prefer the bulkhead, it was only a 30-minute flight, so it wasn't a big deal. We sat on the ground for about 30 minutes, and my dad waited in the gate area until I took off. We finally took off about an hour after I got on, which was annoying, but they still managed to do snack service. The flight was also completely full, as it was continuing on to Sacramento and Portland.
Due to the short flight time, they gave us a snack mix on the ground and served drinks after take off. The options for drinks are here. Just after serving drinks, it was time to land, and we had a very cool approach into Palm Springs Airport.
Arrival in Palm Springs
There was no employee there to greet me or release me to anyone. If we had paid for the Southwest unaccompanied minor service, there would be an employee to handle this. 
Airport Experience in Palm Springs
The experience was the same as it was in Las Vegas. It was just as easy to get a visitor pass and go through security. The check-in lines were much longer at other airlines, so I was lucky to be flying Southwest.
Boarding
I asked the gate agent, and she let me board first again. That meant I got row 1, which is the best row anyone 15 years or under can have. This is because the exit rows are only for people ages 15 and over. For this flight, they did not serve anything, as they said there were "going to be a few bumps". That turned out to not be true, but it was a very short flight. The flight left an hour late, but we got in only 45 minutes late.
Arrival in Las Vegas
We had a quick taxi to gate C2, and I got off the plane. Just like in Palm Springs, there was not anyone waiting for me at the gate. Remember that you have to request this unaccompanied minor greeting service with Southwest if you're over age 12.
The Terminal 1 passenger pickup is way more crowded than Terminal 3, so my parents met me after security. Note that it is still possible to obtain a visitor pass for arriving flights, but it was much easier to meet my parents at Terminal 3. That's because all terminals at Las Vegas Airport are connected airside, though it does require taking two trams.
Flying Southwest as an Unaccompanied Minor: Conclusion
Flying as an unaccompanied minor is something I would certainly do again, since Southwest made it a pretty smooth experience. Best of all, there is no cost to this. And it will only get better when I turn 15, as I will now be able to fly American, Delta, JetBlue, United, and Spirit at no cost. Not that I want to fly spirit, but at least it's an option! 😉