Amex is my favorite card issuer, by far.  MtM readers are probably sick of me saying that by now.  Amex does more to keep my attention than any other card issuer.  And, not coincidentally, I earn more lucrative rewards with them than any other bank.  I'm consistently reevaluating my Amex strategy to optimize how I earn and redeem.  Along the way, my opinions are also changing.  Here's how I feel about current American Express trends.
The Amex Gold is Obsolete…
…for many big spenders.  Depending on one's travel redemption goals, an individual can do just as well or better with cards like the Citi Premier.  And my current 10x Banana Republic Rewards targeted offer is far superior at supermarkets, gas stations, and restaurants.  At best, the Amex Gold isn't a guaranteed no-brainer for supermarket spend anymore.  Lower spenders are rewarded at better rates with the Amex Everyday Preferred or Blue Cash Preferred with their respective $6k annual supermarket caps.  And Hilton fans can earn 5x or 6x at supermarkets with the no-fee and Surpass cards (plus a free night cert with the Surpass).
And given Amex's ten Pay Over Time card limit, there's a better way to use these slots.  Speaking of….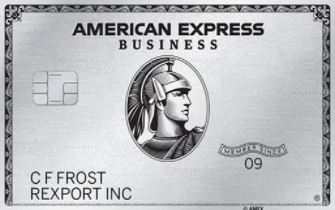 No Lifetime Language Offer Greatness
Many active Amex cardholders have come to love the availability of lucrative welcome offers without Amex's usual lifetime language.  These offers are predominantly on Business Platinum cards currently and have shown up on personal Platinum cards in the past, as well.  The hefty year one annual fee is easy to justify with welcome offers routinely starting at 150k Membership Rewards.  One can reach these superior heights with lower required spend than the 4x Amex Gold supermarket category.  As long as NLL offers continue to appear, I'll focus my Amex spend most here.
The Sleeper Hit in the Amex Portfolio
In my view, the Amex Hilton Business is the sneakiest-good card in Amex's portfolio, especially now.  By optimizing this card's spend, one can currently obtain a 130k point welcome offer, Diamond status, and five free night certificates on one $95 annual fee.  And Hilton's solid free night certificates have recently gotten even better.  Hilton's temporary change allowing redemption any night of the week is now permanent.  Read more about why the Hilton Amex Business card is worth your attention here.
The Bevy Isn't Terrible
Many bellyached that the $250 annual fee Marriott Bonvoy Bevy Amex doesn't come with a free night cert.  It seems that some have used this as their primary reasoning for not picking up the card.  That's a shortsighted view, in my opinion.  The Bevy is working out great for us.  We wiped out a significant portion of the annual fee with my wife's referral bonus.  We've earned the 125k welcome offer and a 50k free night cert by spending $15k on the card this year.  Oh, and all that spend was in the 4x supermarket category.  We'll do the same again next year.  I concede that the Bevy card isn't for everyone.  But I feel it's not as bad as everyone is saying.
1.1 Cents Per Point Is Still Fine With Me
There's no ignoring that the Schwab Platinum cashout going from 1.25 to 1.1 cents per point is a devaluation.  However, there's more to the story.  Earning large chunks of Membership Rewards points is even easier now (see the No Lifetime Language section above).  The simplicity of earning Membership Rewards at a high scale more than makes up for the devaluation in my situation.  Consequently, I'm continuing to happily cash out at 1.1 cents per point and not looking back.  I don't think I'm alone here.
Conclusion
I look forward to what Amex does next and how I'll adjust my strategy.  It's part of the fun in our hobby, and I'm up for the challenge.  And I feel like it's a win-win.  While we actively earn and redeem, Amex is commanding more attention from cardholders like me.  How has your Amex strategy changed over time?  What's next for you with Amex?