As Depression Sets In, My Thoughts On How We Power Through This
My hands are raw and red from constant scrubbing. My beard is gnarly and unkempt simply because, what's the point? Wardrobe changes consist of changing from last nights sweats into today's sweats. The most important goal every week is to claim a grocery delivery or pick up time. This is my new reality as depression sets in.
Gone is the hope, planning and the joy that travel brings my life.  Gone is the rush of March Madness, the sweet taste of draft beer and the laughter that fills a room when friends gather. You can still get some of those things, at a distance, but they are not the same. There is a dark hole that fills that void now. And reality really hits home when you realize this is just the beginning. Does anyone else feel like we have become Bill Murray reprising his role as Phil Connors in Groundhog Day? Every morning we wake up and say…this again!?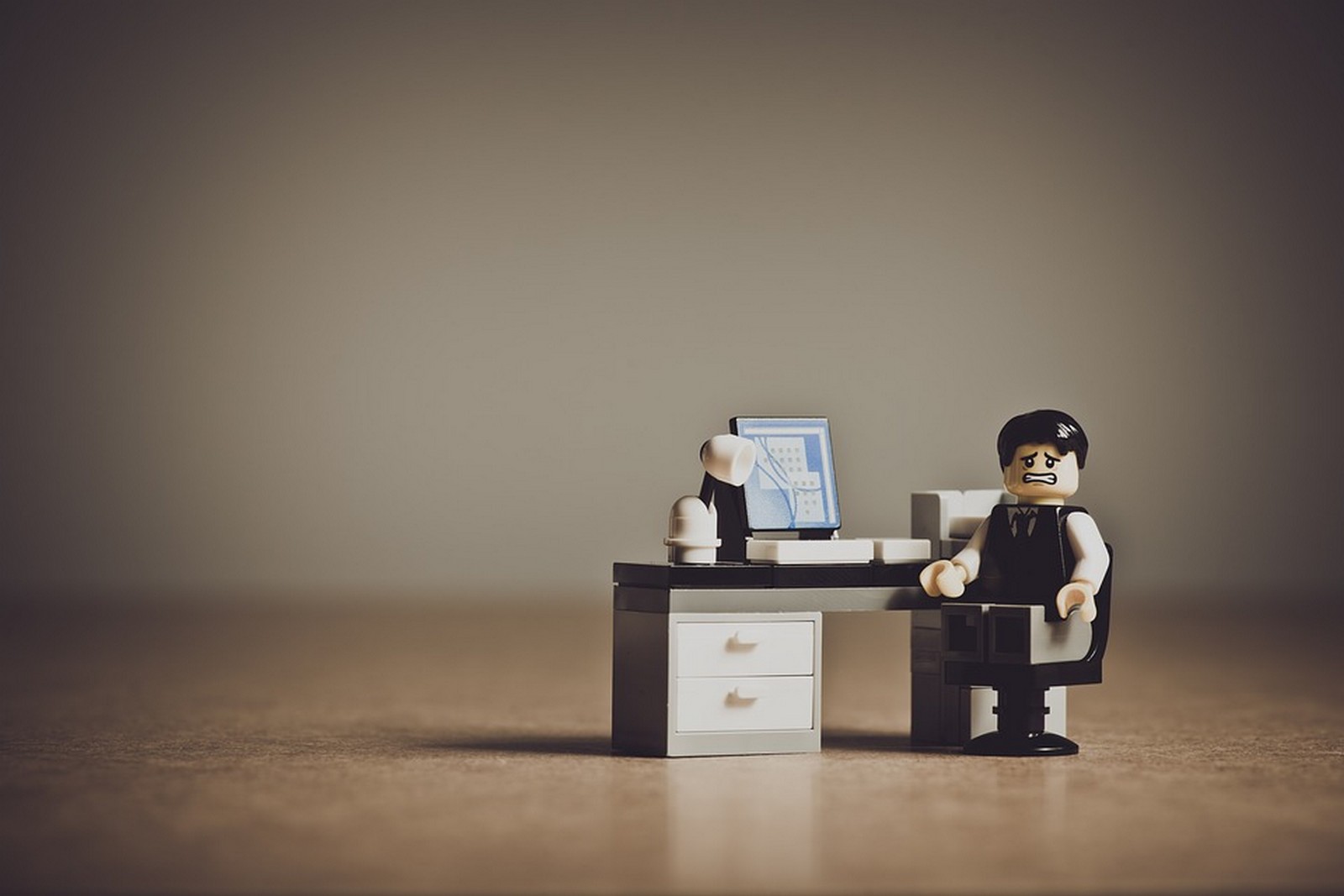 Self Pity & Uncertainty
I have been wallowing some in self pity over the last week and a half. Many of the things that motivate us have been taken from us in an instant. We were originally told that this would pass quickly and that we will be back to normal in no time.  But the timeline continues to look worse and worse as the days go on. And I try my damnedest to avoid checking the stock market every day but I will let you in on a secret, I fail 🤦‍♂️. All of this leaves us somewhat hopeless but the truly depressing part is the uncertainty of it all.
When can our kids play with their friends again? When will we be able to socialize with others outside of our own home again? These are questions that can not be answered at this time and that is a tough pill to swallow.
Why bring this up? Why pile on and add to the misery?  Because I know there are people out there that are feeling the same things I am feeling and I want you to know that you are not alone. There is some comfort in knowing that and I will take all of the comfort I can get right now.
Why This Has Hit Me Harder Than Most Things
I think one reason that this is really hitting people in our hobby hard is because travel is a fiber of our life, it is a part of our existence. If we are not currently on a trip, we are planning a trip or are at least looking forward to the next one on the horizon.  There is ALWAYS a carrot at the end of that stick, until now at least.
We are piling up the cancellations instead of the memories these days.  And our carrot has been devoured by uncertainty and doubt.  Will my wife and I be able to go on our 15 year anniversary trip in July? Probably not.  What about August, September…the rest of 2020? That is what is the most difficult thing for me to handle.  I don't deal well with the unknown. I am a give me the bad news right now doctor and let's put together a plan of attack type of guy.
How Do I Plan To Power Through This?
So what do we do now? How can we fill some of that void?  I plan on trying to take advantage of the extra time at home and to tackle some things I should have done long ago.  This will hopefully put some of that purpose that is missing back in my life.  It will create a sense of accomplishment and usefulness as I check them off the list.  And it will mean I can hit the ground running when life returns back to normal.
Trimming The Credit Card Fat
I am reviewing all of my credit cards, especially the premium ones and trimming the fat. When I posted my credit card annual fees in 2019 I had said I planned on getting that number down and that is still the goal.  My first objective is to get some type of outlandish retention offer from these banks, especially for the premium cards.  If I get that then I will stick with them, if not many of them will be chopped.  Lean and mean is the name of my game. Look for a post depicting my decisions upcoming.
Preparing For The Worst
Trimming the annual fee fat plays into my next goal too.  I am putting together info for my wife should something happen to me.  This situation has been a dose of reality and to be honest I have been slipping in this department.  I am putting together a spreadsheet with our cards, info, login, bank accounts etc. She doesn't really handle any of it and should something happen to me she would be rowing upstream without a paddle. So I need to make that transition as easy as possible should it ever come. This is a top priority.
Easy Wins
With points earning becoming more difficult over the next few / several months I am going to look for the easy wins.  These could be smaller welcome offers with lower spend, bank account bonuses I can do from home or the random online gift card deal here and there.  Anything that can add a little bit of coin in my pocket without much effort or adding to my prepare for the worst honey-do list is fair game.  We will cover these on the website as well like the SoFi Crypto bonus (a quick $50 for us) or slow shipping Amazon orders for $3 in free movies etc.
Keeping Social Even If Online
I also plan on getting some of the social interaction I am missing online and via Facetime etc.  We will start hosting some chats in the Facebook Group to give people an outlet to talk.  I am lucky that I communicate with the MtM family on a daily basis and get to socialize on the podcast as well.  Join us in that experience if you are in need of it, like I am. I am also participating in a virtual game night with friends online. I will let you know how it goes so you can give it a try too. Playing video games online with friends is a great stress release too. These types of activities help me get some of that social aspect I am missing back.
Going Back To School
My last, and most important, item on the checklist will be teaching and spending more time with my kids. With schools closed, likely until at least the fall, I need to help continue their growth and development.  I did a very poor job of that in week one (hello self pity) and need to do better going forward.  We have the tools at our disposal and it is now my job to make sure that we use them as much as possible.  I also need to remember to be more present and enjoy the gift of spending more time with them.  As painful as it can be to write for the website while they are constantly bugging me 🤣 it is a blessing to get to see them each and every day. I have to remain present with them and cherish the positives of this unique time.
Final Thoughts
Even though it feels like we are starring in a survival show, fighting for the last roll of toilet paper, this too shall pass. Believe me on that!
If a little bit of depression has set in for you as well, just know you are not alone.  We can get through it together.  We can share ideas to keep ourselves busy and give us purpose. Plus we can chat here in the comments, in the Facebook Groups or via email. I encourage you to share some ideas in the comments on what you are doing to keep busy. I will take all the advice / suggestions I can get.
And as always, let us know what we at Miles to Memories can do to help and we will do our best to make it happen too.