This post may contain affiliate links - Advertiser Disclosure. As an Amazon Associate, we earn from qualifying purchases.
COVID In Europe Now
How is COVID-19 now in Europe…?
My COVID journey has been different to most, only entering the pandemic a couple of months ago after spending most of the time in a country without COVID-19. Nevertheless, I thought I'd assimilated to life back in the real world pretty well and started to get used to this new, bizarre way of living.
One of the things that I hadn't vouched for, however, is how quickly things change.
Whilst I sit writing this, an evening of time I managed to catch since I have to stay indoors and miss my best friends party as I came into contact with someone who tested positive for COVID-19 recently and listening to the news on the UK reporting cases of the new "super mutated" COVID-19 variant,  I'm suddenly realizing I am only now just starting to experience the impacts a pandemic can have on one's personal life.
When I originally thought about writing this piece, it was going to have an entirely different tone. A tone of a country and society moved on from the pandemic, but now I'm not so sure.
I've been back in the UK from Tonga for almost 3 months now – but it's taken me this long to start to take things a bit more seriously.
Note: This piece is largely based on the perspective of someone in the UK and not a general overlook of Europe, as the continent is large and contains many countries all operating their own rules and restrictions during the pandemic to various severities.
So… What's gone on?
Entering a Pandemic
One of the most common questions I was asked when I came back to Europe from being away was how it was to enter the pandemic. I've written more about that here. But, ultimately,  it's such a tough question to answer due to the fluid nature of the pandemic I'm sure everyone is aware of.
When I first arrived, I didn't feel any impact of the pandemic at all, pretty much. The only place I go to where mask-wearing is enforced is my university seminars (and even then some people are starting to get lazy with this). There is no social distancing and most don't wear masks where it is apparently "mandatory" – including the bustling Tube in London.
Basically, pretty similar to pre-pandemic life. In fact, almost exactly the same.
One thing that is very noticeable to me, is the different waves coming. I remember listening to the news every morning in Tonga as I walked my dogs along the beach. Listening to it happening on the outside was a really surreal experience. I felt so disconnected from the world, and at the same time I felt a great sadness for all those in the UK suffering under constant changing government restrictions. However, admittedly, I felt glad to be on the outside of it. I felt incredibly lucky to be on the outside of it all. In a pretty selfish way.
Learning the hard way…
How awful that must be to not know what is going on from one week to the next? I'd think. Or, imagine having Christmas cancelled like that just a few days beforehand? (Last year, due to the arrival of the delta variant of COVID, new restrictions were put in place in the UK and Christmas was basically "cancelled", i.e. limited to one house only.)
But, now I am right in the middle of that same experience.
I know it's still the early days of the omicron variant, but I'm feeling the impact of the media in an entirely different light. Now, when I hear about this new variant of COVID and social media is speculating about potential lockdowns and perhaps cancelling gatherings and holiday festivities… I'm thinking of all the plans I've made. All the trains I've booked (they're expensive in the UK) and the tickets for shows and gigs… But it's not just me – I am a single individual. I then think about all the organizers organizing these events, and all of the businesses providing services for these organizers for these events… And everything snowballs together and my initial naïve COVID comfort zone I was in comes crashing down.
But I don't think I was totally naïve to have fallen into this COVID comfort zone. I fell into it because the zone was there.
Summer & Autumn in The UK; COVID-19 Now? What COVID?
In the weeks I've been back, I've been to rowdy football games, bars, cafes, restaurants, I exercise regularly at the gym which is always packed and even join full classes. Just a few weeks ago I went on a night out at a club that was packed out to full capacity – a club with four floors that holds hundreds of people.
It's just like… "Normality"?
(Except, will we ever get that normality back?)
The UK started to lift its restrictions gradually during the end of the first half of this year, and by summer time most restrictions had been lifted and remained so for a couple of months. Indeed, nothing has become more strict since I've been back since September – and I'm writing this in early December.
The only change has been to lift restrictions, including indeed the removal of the travel restrictions between the US and the UK.
Most people in the UK talk about the pandemic in the past tense. They talk about the lockdown, restrictions, isolating etc all like it was something all very 2020/2021 and, if we haven't already, will say goodbye to in 2022.
This is certainly something I find difficult relating to as I never went through these difficult lockdown times, various restrictions being put in place and strange social pandemic activities. Activities such as clapping for the NHS with your neighbors on your front porch. Or, indeed something I am anticipating this evening, everyone gathering around the TV for the rather more important announcements from the Prime Minister presumably bringing bad news once again.
What About Europe and COVID-19 Now?
Other countries throughout Europe have had varying degrees of severity with their restrictions. There have been a fair few with more restrictions than the UK.
Indeed, I think most European countries see the UK as quite rogue with its lenient policies.
Throughout Autumn (and now in winter), there have been more protests in various countries in Europe against COVID restrictions as further ones are implemented, including more national lockdowns and mask-wearing. Indeed, recently Austria became the first European country to make vaccinations mandatory and a legal requirement, meaning that the whole population must get a vaccination by February 2021.
COVID-19 Now, Winter in the UK and Europe; COVID Returns?
COVID makes a comeback with yet another variant, really putting a spanner in the works.
So how will the world react this time? How will Europe and the UK react?
Well, if I were to pass judgement; so far, so good in the UK. It seems that as we learn from how the virus has acted in the past, and past mistakes that have been made, it is a lot easier to put new restrictions in place and make quick decisions. 
The health secretary in the UK quickly put in travel restrictions from several countries to try to stop the spread of this variant. A little while later they implemented new mask mandates and a test or vaccine proof requirement for crowded venues.
So basically – more changes.
More changes and more reminders that we are not out of this. The pandemic is very real. And very ongoing.
And I am about to go through my first ever wave…
Vaccination Program, Booster Jabs
Without passing judgement on vaccines, the fundamental fact that the UK has had a very successful vaccination program has meant that it could ease on its restrictions sooner and more harsher than other countries in Europe.
It has reached over 90% immunity (from the current variants) throughout the population through the vaccine program, natural immunity, and now booster shots. For me, this begs the ethical question on whether countries should be implementing booster shots while a great amount of the world's population has yet to have even its first shot…
But nevertheless, the effective and impressive vaccination program has helped the UK return to some sort of normality for now – a normality that I am beginning to notice might not be forever and should certainly not be taken for granted in these tumultuous times.
Covid In Europe Now: Final Thoughts
So… what's the verdict in terms of COVID-19 now? Should you really travel to Europe now?
Thinking of a seeing the Northern Lights in Iceland? Celebrating New Year's in Paris?
As someone in Europe right now, I'd say no. I would not recommend travelling to Europe from the US, or indeed from any country. This is my personal recommendation, however. I also can't speak for other European countries (indeed I am also not a spokeswoman for the UK).
It's also important to note that I say that from a travelers point of view. Whether the UK wants you to be here or not is irrelevant to this discussion. I am looking from the aspect of inconveniences you may encounter as a traveler.
In the couple of hours I have spent writing this, already one friend abroad has changed her holiday flights to the next couple of days in fear of not being allowed in at a later date. Another friend has cancelled a holiday planned in a couple of weeks all together. Anything can change, and things are changing very rapidly here. Anything you book now with reassurance that everything will be OK may very well not be OK the next day, and not only have you lost a lot of money, but you also have lost a whole holiday. Which really sucks.
If you'd have asked me a few weeks ago, I'd have said sure – come on over. Nothing can go wrong. The pandemic is already over – in the UK, at least.
Today is different…
Maybe re-think that holiday to Europe (again).
Disclosure: Miles to Memories has partnered with CardRatings for our coverage of credit card products. Miles to Memories and CardRatings may receive a commission from card issuers.
---
New Card - Capital One Venture X Business 150K!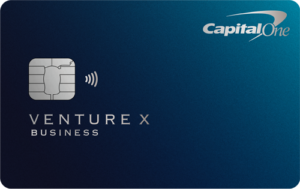 Capital One Venture X Business
earns 2X miles on everyday purchases plus up to 10X in bonus categories. You also get access to Capital One lounges plus an annual travel credit & anniversary bonus. Right now you earn
bonus_miles_full.
---
Opinions, reviews, analyses & recommendations are the author's alone, and have not been reviewed, endorsed or approved by any of these entities.