This post may contain affiliate links - Advertiser Disclosure. As an Amazon Associate, we earn from qualifying purchases.
18 months and finally my time had come. I was leaving Tonga. And heading back… Home? 
I'm writing this now from my bedroom in the home I'm staying in West London whilst I work as an au pair (live-in nanny) by day and study a postgraduate course by night.  It's only 5 pm outside but it's pitch black, 2 degrees Celsius (36 degrees Fahrenheit), and I'm wrapped up in a warm jumper and leggings. The 4G internet streams Netflix so quickly in the background I still can't get used to the fact that you don't have to try to load things in advance to stop it jumping as you try to watch.
So. How did I get here?
Let's go back to summertime 2021 – which for me in the Southern Hemisphere was actually winter (although it was certainly a lot colder than this winter I'm currently entering…).
Leaving My Tonga Home
Leaving Tonga was tough. Physically and metaphorically.
It was in July that I really started to think about trying to leave (again). Something I'd put off for the previous few months because no one likes living in limbo. The first few months in Tonga I spent trying to get home… That was awful, and so I stopped trying for a while.
Plus, I had set up the Tonga Marathon 2021 (the second one) and planned to run 100km for this. The island circumference is pretty much exactly 100km, so I had this crazy thought back in January 2021 – imagine if I could do that? Well, fast forward to July 2021 and I had been training for 6 months and pretty much ready to go. Once I'd done this, set up and hosted the Tonga Marathon 2021 AND finished my master's course entirely online… There was little else I could do in Tonga.
In July, I was getting too comfortable. I was wondering also why I'd stopped trying to leave. It couldn't be that difficult, right?
Wrong.
As soon as I started the whole process again, I was reminded why I'd stopped in the first place.
Honestly, trying to do anything in Tonga is difficult at the best of times. The process of finding out when the weekly flight is, if it will change within the next couple of weeks (yes), what that change means for me (actually beneficial), and in the end how I would plan my route out (with difficulty).
The flight change was once a month to a Wednesday. This was super convenient as it linked up nicely through Los Angeles. However. I'm not permitted to transit through the US because I've been to North Korea… So back to the drawing board.
Figuring Out HOW To Leave
It took me a few weeks to try to find a flight that fit into everything. It may seem hard to believe but there are such massive restrictions over there still, even now, that it is really difficult to leave. Not only do you have to find a flight out of Tonga (which are only once a week at most) but you have to have that flight join up to another flight that is within restrictions. And then another one from that.
So for example, I had to get a flight to New Zealand since Australia didn't allow transits. Then to transit through New Zealand, you had to have an outgoing flight within 24 hours. I then transited through South Korea and in order to do that, your on-going flight should also be within 25 hours… So, see what I mean? Everything has to fit exactly. And when there is only one flight a week at best, it can be hard to make the stars align.
Plus, that once-a-week flight date kept changing – so I couldn't plan too much in the future. It could change from a Wednesday to a Friday without much notice. Planning really was almost impossible.
And indeed, things didn't go so smoothly.
A Flight Home Gone Wrong…
I planned to leave at the end of August. Had found someone to take over my house-sitting job, said all my goodbyes, had leaving parties, and gave away pretty much all my stuff.
As anyone who has ever lived abroad will know, even if you don't buy anything you somehow manage to accumulate A LOT of stuff.
I'd bought my flights (flexi-tickets, obviously) and had also booked my COVID test at the hospital. Both were very expensive things. And I sorted out my overstayed visa issue. I had overstayed my visa by about a year (or more). This happened because they stopped renewing visas for foreigners in Tonga who were trying to leave but couldn't. They just told us to come back once we had a flight booked. I was constantly worrying about this and how much they'd charge me… In the end, I was quite pleased the fees were minimal.
Lastly, I organized some friends to take me to the airport.
Perhaps all of this sounds like not that much but I had forgotten how troublesome and difficult it is to really try to do anything in Tonga. It took me days and days to get all of this sorted. Lots of pointless running around. Lots of time being frustrated and just asking… but why?!
Everything printed. Everything double and triple checked. Flights all booked.
And just when I thought everything was all go, I wasn't allowed to board the flight.
It's such a long story that it would take up an entire blog, but basically, it all comes down to not having enough time to sort out a bit of a situation and the flight taking off without me.
What was the situation, you ask?
What Went Wrong…?!
One of the reasons why I gave up trying to leave was for the fear of not being able to. In early 2021, two Dutch friends of mine tried to go back to Europe but were turned away at the airport. This would have been my worst nightmare. Say goodbye to everything here only to be turned back?
No thanks.
Unfortunately, my worst nightmare came true…
My route in the end was supposed to take me about 3 days, transiting through New Zealand, then South Korea, then London.
I had planned everything so meticulously with my transits, through strict countries like South Korea and New Zealand. Plus, I also knew someone who took this flight route the month prior – so I KNEW it worked.
So what happened?
A problem transiting in New Zealand? Wrong on-going flights? Didn't have the requirements to transit through South Korea? Nope, that was all fine.
The problem was with my permissions to enter the UK.
Not Permitted to Enter the UK..?!
Permission to enter the UK? The UK, my home country?
Turns out due to UK COVID-test entry requirements, New Zealand were under the impression that upon arrival in the UK, they wouldn't let me through the border and would send me back to New Zealand. This, of course, is ridiculous. There is no way I'd fly from Tonga to the UK just to be sent back to… Tonga? But New Zealand were not having any of it and wouldn't allow me to board the flight. They didn't want to hold up the plane while I argued it out with them (fair enough).
In order to get permission for each passenger to fly through New Zealand, a call must be made from Tonga to New Zealand every single time. This is very time-consuming. And in the end, time had run out.
So the plane left without me…
So, after a little cry, (or big one), I rode back into town in silence with my friends and planned what I might do next…
Goodbye Tonga (Finally)
Second time lucky?
This week was an entire blur to me. I had already given up my homestay house so I stayed at a friends place for the week. I didn't go out much, I didn't see many people. Crazy, but I even passed up an opportunity to go whale swimming again. I just didn't know how to feel or what I should do…
Deciding to leave Tonga was hard enough. Actually packing up and going through the admin and emotional stress was even harder. To then be sent back..?
Luckily, the once a month flight on a Wednesday was changed to weekly – so I didn't have to wait a whole month. Only one week to try to sort it out.
Anticipating this happening, I had booked flexible tickets I could change pretty easily. I paid minimal in booking fees and changed my tickets to the next flight the following week. This time I REALLY checked everything. Checked and quadruple checked. And resolved the COVID test issue… (basically just got it a few hours later than previously).
A few more friends had come with me this time for moral support. And I guess their support worked!
This time I was allowed to board.
Boarding the Plane out of Paradise…
And it was only then that it really hit me.
Actually, no. I tell a lie. It wasn't until I was boarding the plane that it started to hit me. I walked out onto the tarmac and was greeted by men in hazmat suits telling me to zip up my jacket that it started to really hit me. And it wasn't until the plane took off that I knew it really was the end of something.
My journey home took me 3 days in total, transiting through Auckland, Seoul, then London. And I think I was pretty high on adrenaline for the entire time. I wasn't sad at all, really. Everything was exciting. Free WiFi. Fast internet. Starbucks. Shops. Sights. Sounds. People. Choice. Coffee. Shops. Hot water in taps!
Hot water in taps really got me.
I remember there being even hot water in the taps on the airplane. I physically smiled when that came out. (It was only at a couple of friends' houses who were diplomats that there was ever hot water in taps or showers).
And it would be a lie if I said that the first place I went to in the airport wasn't Starbucks…
So it really was goodbye Tonga, goodbye sun, sea, sand…
Hello hazmat suits, masks, and social distancing.
Ofa Atu
If there is one Tongan phrase you need, it's this one.
Ofa Atu means 'I love you' in Tongan, but it is often used between friends as a friendly greeting or to say goodbye. I learned this phrase in my first week there, and have heard it many many many times since.
Ofa Atu Tonga!
Disclosure: Miles to Memories has partnered with CardRatings for our coverage of credit card products. Miles to Memories and CardRatings may receive a commission from card issuers.
---
New Card - Capital One Venture X Business 150K!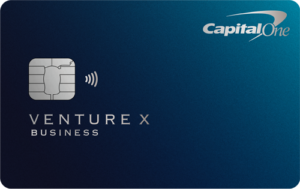 Capital One Venture X Business
earns 2X miles on everyday purchases plus up to 10X in bonus categories. You also get access to Capital One lounges plus an annual travel credit & anniversary bonus. Right now you earn
bonus_miles_full.
---
Opinions, reviews, analyses & recommendations are the author's alone, and have not been reviewed, endorsed or approved by any of these entities.