Daily Housekeeping Service Forever – Why It's Now My #1 Hotel Perk
I've always loved daily housekeeping service.  When we travel, I also want to take a vacation from some normal chores, and housekeeping consistently delivers in my stead.  That's why we don't consider Airbnb, Vacasa, or vacation homes viable options for our family.  In the morning, we do a brief once-over of the hotel room – return clothes and footwear to the drawers and closet, dispose of loose items, straighten up the bathroom vanity, etc.  We enjoy housekeeping taking care of everything else.  In my opinion, housekeeping is the most underappreciated segment of a hotel staff, and we try to remember this in our gratuities.  However, we historically focused on hotels' complimentary breakfast perks more than housekeeping.
Well, that's recently and abruptly changed.  Our hotel experience a few weeks ago brought housekeeping to the forefront.  Daily housekeeping service is now the most important lodging perk for our family.  Today, I'll share the experience and factors that got us to this point.
Our Recent Hotel Stay
Check In
We recently stayed four nights (five was the original plan) at a limited service brand property of a major chain.  This was our first extended family trip since the pandemic began, and we were excited to stay at this recently-opened downtown property on the East Coast.  This hotel brand normally has daily housekeeping service, and the property's website didn't note any current housekeeping service limitations.  Nonetheless, I figured I needed to be flexible.  Indeed, upon check in, I was told that full housekeeping is only provided "once every four or five days, and you must request it."  I asked about limited service, such as towels, emptying trash bins, etc.  The front desk mentioned they'd be happy to take care of such limited services daily on request.
The First Day
The housekeeping adventure began the next morning.  I noticed that the conditioner dispenser was empty.  On two occasions – right after breakfast and just before leaving later that morning – we requested that we receive more conditioner and fresh towels.  That evening upon return to our room, we noticed fresh towels but no conditioner.  I returned to the front counter to follow up, and a helpful individual at the front desk offered to come right up to top off the conditioner.  I had talked to this same worker about the matter earlier in the morning.  She arrived at our room a few minutes after I had returned and helpfully refilled the conditioner dispenser.  Upon asking her name, I discovered she's the General Manager of the hotel.  The fact that the GM was refilling conditioner should have been my first indicator regarding the state of this property's housekeeping service.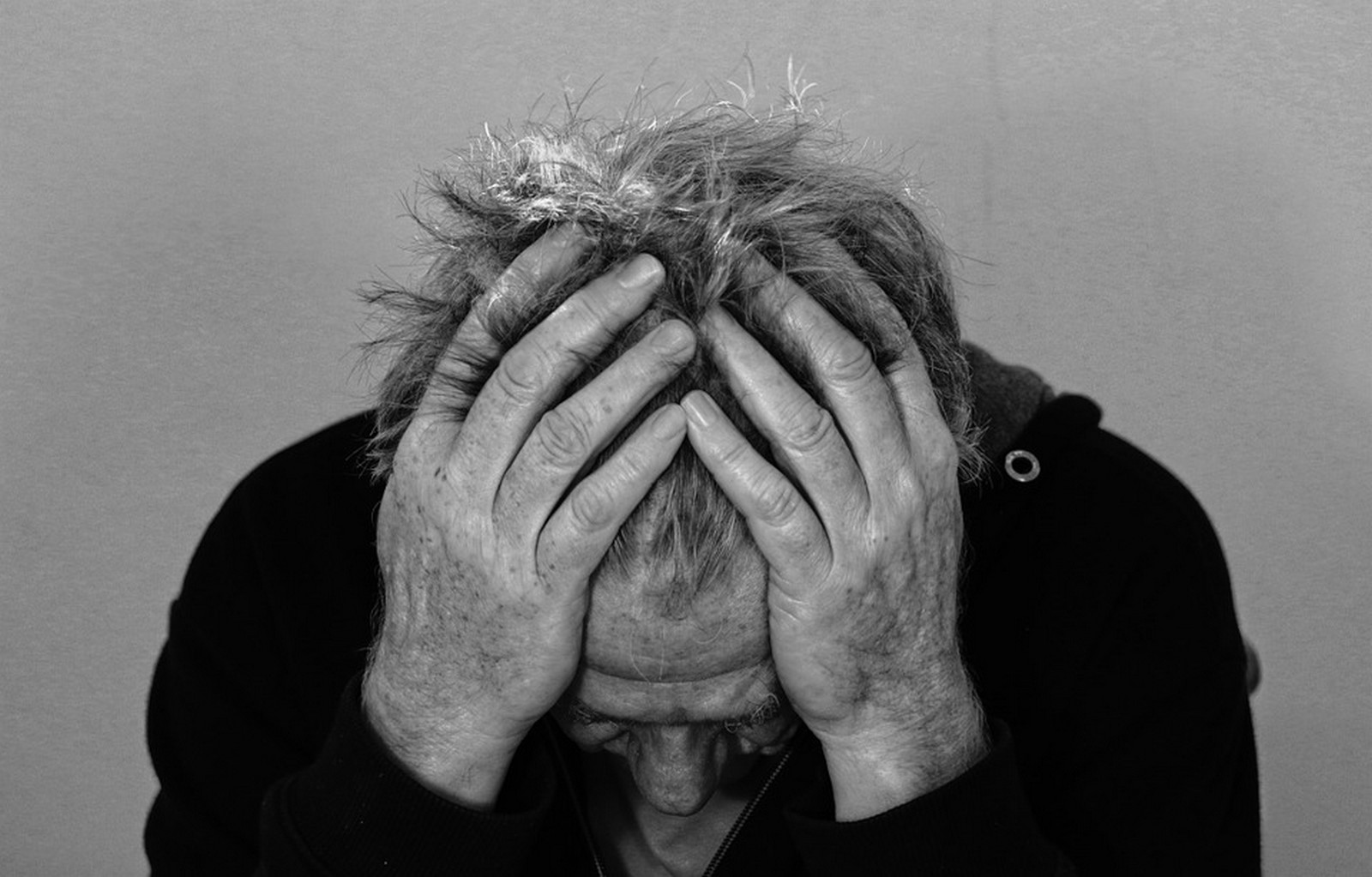 The Next Few Days
The second morning of our stay, I asked the front desk for fresh towels and to have our trash bins emptied.  Neither task was completed by hotel staff.  My wife took out the trash that night.  The third morning, we asked the front desk again for fresh towels and to have our trash bins emptied (with two little ones, our trash fills up quickly).  Again, neither task was completed by hotel staff.  My wife attempted to take out the trash, but the large bins in the common area (next to the elevators and ice machine) were overflowing.  Maybe I'm a caveman, but a hotel not having perpetually overflowing trash bins in rooms and common areas should be a reasonable expectation.
Late on the third night, I realized this was my last opportunity to cancel our fifth night without penalty (this last night was under a different reservation).  Since even the relatively smallest housekeeping requests couldn't be fulfilled by the staff, the wife and I chose to cancel and move hotels.  Our decision was validated by the hotel staff's inability to provide even limited service the subsequent morning (see above).
Our Last Night
We moved to a nearby, older Country Inn & Suites property with established, normal housekeeping services.  The simple, one night Country Inn stay delivered in all the ways the previous hotel couldn't.  What a delightful alternative for our last night!
I was in touch with the first hotel's GM after our visit.  Long story short, she took my constructive feedback seriously and made things right.
Based on my subsequent reflections, here's what I've concluded.
Limited Housekeeping Has Its Limits
Wow, what a groundbreaking statement!  Even if the hotel had delivered on its limited housekeeping, our hotel experience was diminished.  My family and I are the types who enjoy coming back to a (relatively) clean, fresh hotel room after a long, hectic, and sometimes stressful day.  Even something as simple as walking into a room and seeing fully-made beds puts us more at ease.  A room that's been vacuumed, a bathroom that's been mopped (or swept, at least) – it's a collection of many little things that add up to something substantial for us.  Of course, many readers who turn down housekeeping would say, "It's easy to make the bed yourself", etc.  Perhaps, but from my perspective, one reason I go to hotels is to enjoy not doing those tasks.
I Can't Easily Replicate Housekeeping Service
If a hotel doesn't have complimentary breakfast, we can easily stop by a diner or fast food joint for a quick bite.  But if a hotel doesn't have reliable housekeeping, how can I pay for an alternative service (other than switching hotels)?  I can't!  This may seem obvious, but I never fully thought through it until now.  Perhaps this reason alone cements daily housekeeping service as my family's most important hotel perk.
Times Are A-Changin'
Some of you may laugh at how I call housekeeping a "perk."  Indeed, in the past, housekeeping has simply been a standard service in the vast majority of hotels.  But recently, daily housekeeping service has become more of an optional service in many chains' eyes, if not their consumers'.  Hilton recently announced they are doing away with standard, automatic daily housekeeping service.  The guys talked about this on a recent MtM podcast.  I won't be surprised if and when other chains follow Hilton's lead.  This trend reminds me of when many domestic airlines used the sharp increase in gas prices years ago as the justification to permanently institute baggage fees.  Gas prices came down, but in general, the baggage fees didn't.  I'll be interested to see how far various hotel chains take daily housekeeping service limitations, and I'll adapt my behavior accordingly.
Since I increasingly can't consider daily housekeeping service to be a given anymore, I now consider it a perk.  I need to weight its availability even more so prior to booking any property in the future.
A Little Gratuity for Daily Housekeeping Service Goes a Long Way
Again, I consider housekeeping staff to be  the most underappreciated hotel workers in the industry.  Therefore, I generally focus on tipping them more than any other type of hotel worker.  It would be disingenuous for me to say my actions here are purely out of generosity.  In our experience, the return we obtain from tipping the housekeeping staff is huge.  With this simple gesture of a reasonable amount, we've had housekeeping staff perform amazing feats.  If we hadn't tipped, we wouldn't have seen housekeeping's amazing towel animals, balloons, extra and random treats, the list go on.  With a bit of gratuity, we've been more able to schedule our housekeeping service to more specific time windows and such.  Of course, we don't expect special treatment, but we'll happy accept it when it's offered.  A happy, helpful housekeeping staff takes our vacations to the next level.
Daily Housekeeping Service – Conclusion
I could go on much longer in this article than you'd care to read, but I think you get it.  Before our most recent stay, I can't remember the last time we've had a poor housekeeping experience.  What we just experienced had to do with virtually nonexistent housekeeping.  It seems that chains are pushing this model more, intentional or not.  I must consider housekeeping to be a perk now more than a standard.  And it's easily ahead of complimentary breakfast now as our highest priority hotel perk.  How have your hotel housekeeping experiences been since the pandemic began?  Have your views on housekeeping shifted?