How Is Traveling Right Now? Recent Experiences At 3 Major Airports
How is traveling right now? What is the same, and what is different? What is the "new normal" of international travel like as COVID-19 continues and even sees a 2nd wave? I recently passed through 3 major airports during an international trip and want to share my experiences with you. The airports were much different than before. No surprise, right? This was my first time flying since January, and everything was interesting—in both good and bad ways. As more people begin to travel, people are asking, "How is traveling right now?" Let's take a look at how it went.
The Airports
On my recent international trip, I passed through 3 major airports that I want to talk about here. They're in 3 separate continents and all proved very different.
First, I passed through São Paulo Guarulhos (GRU) airport in Brazil. São Paulo is one of the 10 biggest cities in the world. In fact, it's the largest city outside of Asia. GRU is the busiest airport in South America. I passed through GRU on the way out and on the way home.
Second, I passed through Addis Ababa Bolé (ADD) airport in Ethiopia. This is the 3rd busiest airport in Africa, after Cairo and Johannesburg.
Lastly, I passed through Paris Charles de Gaulle (CDG) airport in France. It's the 2nd busiest airport in Europe, just behind London Heathrow (LHR).
For each of these, we can look at "How is traveling now?" by looking at what's going on in the airport. What controls are in place? How are people behaving? What is the lounge experience like? What's open, and what's closed? Answering these questions will help us see what traveling is like right now.
São Paulo GRU
São Paulo GRU is the busiest airport in South America serving the largest city in the entire Southern Hemisphere. The emptiness surprised me. My experience here lasted from 10pm on a Saturday until 1:30am on a Sunday. Late, yes, but totally normal for GRU when taking intercontinental flights.
Surprisingly short list of international departures at GRU airport.
Check-in operated as normal, plus a requirement to show my negative test for COVID-19 (my destination required it). Other than that and wearing a mask, the check-in itself felt quite normal. I absolutely flew through security. Despite the fact there were flights leaving soon for Doha (Qatar), Dubai (Emirates), and Miami/London/Frankfurt (all LATAM), there was minimal traffic. The security line was super short. I had 0 people in line in front of me at passport control.
Given that Brazilians are barred from entering lots of countries right now, I'm sure this adds to the already-reduced numbers of travelers. Brazil doesn't have any COVID-19 test restrictions to enter or exit, so the requirements are based on your destination. I had to show a test for passing through Addis Ababa and as a requirement to enter Togo, so I had to show this paper a few times. If you don't have a test and need one, the airport has a testing center in the international terminal. I was surprised to see this but thought it was a great idea.
On the way home, I passed through the domestic terminal. It was 7-9am while I was there, and it is much busier than the international terminal. Flights are fuller, as well. Not as many stores are closed, but not everything is open. And the check-in area is pretty sparse, since there are far fewer flights.
Something weird to note:
I also want to point out that returning into Brazil had a "take your masks off!" moment. While passing through the customs area, there were signs and police yelling for everyone to take off their masks. Due to facial recognition cameras operating in the area, everyone is required to take off their masks while waiting / passing through this area. While I get the reason behind it, the execution seems…odd. A bunch of international passengers just arrived from various countries on different flights, you cram them together, and then…tell them to take off their masks. It seems not well thought out, to be honest.

The Lounge
On arrival at the door, the Star Alliance lounge informed me it was closing time. I couldn't enter. I've NEVER seen this lounge closed. Right next to them is an American Express lounge. This lounge accepts Platinum Card holders and also accepts Priority Pass. Anyone else in business class on my flight would be out of luck if they didn't have one of these.
At one point, I was the only person in the lounge. Self-service in the lounge was not permitted. You pointed or told the employee what you wanted, and they got it for you. Everything was already measured onto small plates or in bowls, all covered with plastic wrap. The employees had gloves and masks. Drink machines that could be used by many people were gone, replaced by individual drinks in cans and bottles.
On the way home, I tried to visit a lounge in the domestic terminal. Due to spacing restrictions, there was a line outside. I decided not to wait around, since I had no idea how long it might take.
What's Open, What's Closed?
The main thing that impressed me at the airport was how many businesses and shops were closed. Even Starbucks was boarded up!

Of course the duty free shops and the main food court before check-in/security were open, but traffic in these was absolutely minimal. I'd say at least 50% of shops in the airport were closed. Given that this was 11pm, it's hard to tell what's "closed closed" and what had simply closed for the day already but actually operating. Perhaps they were on reduced hours. Some showed obvious signs of long-term closure, like chains on the door. However, this airport is typically a mad house 24/7, so it felt like a ghost town compared to normal.
Coming home through the domestic terminal, closer to 75% of shops are open and functioning. Bigger international chain restaurants remained closed, which surprised me. TGI Friday's and Olive Garden look like they haven't seen anyone in months, and there are no signs of when they might return. The seating area at the domestic terminal Starbucks was packed, though.
Addis Ababa ADD
I previously reviewed the business class lounge from Ethiopian Airlines, so I won't rehash that here. Here, I want to look at the airport experience outside that. How is traveling right now for the average passenger in the airport? The ADD airport was functioning normally. There was much more foot traffic than at São Paulo GRU, but it's still less than normal. Flight schedules were clearly reduced, which was obvious from not every gate having a flight boarding at present. Even though I'd say the airport was still "busy", it wasn't the packed house feeling like normal. Additionally, flights that had few passengers were combined with others (if you're the 2nd stop on the new combined flight, you obviously arrive later than planned). This happened to my flight. My experience here lasted from 6-8:30am on a Monday.
There were no testing centers in the airport, so you need to arrive fully prepared with a COVID-19 test printed out already. Security lines were noticeably shorter than normal, but you still had to wait behind other people because half of the lanes were closed. Boarding was still as disorganized as usual. Even with reduced overall traffic, the flights that are currently operating are full, boarding groups aren't respected (as per usual at ADD), and the disorganized mad rush for the gate continues. There were no controls for social distancing, etc. during any of the entry, security, or boarding processes at the airport. Masks were required for entry and flight boarding. I did see security staff reminding people of this at security checkpoints.
The Lounge
As mentioned, the lounge had spread out its tables and chairs to ensure social distancing. This is the only place in the airport where I saw any effort toward social distancing. Additionally, hand sanitizer units were omnipresent. I hadn't noticed until the lounge that I didn't see any of these elsewhere. After leaving the lounge, I looked around for other sanitizer stations and saw none.
Within the lounge, people respected social distancing. Masks were used by most people when not eating, though I didn't see anyone walking around enforcing this.
What's Open, What's Closed?
Everything is open. It appears that the airport is operating completely normally, albeit with reduced numbers of people and flights. All shops are open and serving the full range of offerings. While staff are serving customers and taking payments with gloves on, little else seemed different. Everything was open and lit up, ready for business. I was surprised by how stark the contrast was between this and São Paulo GRU.
Paris CDG
How is traveling right now in Europe? On my way home, I transited through Paris CDG airport. I flew on Air France and want to look at the airport experience here to contrast with the other two. My experience at CDG covers 8-11pm on a Thursday.
For such a busy airport, the most impressive element was how empty large parts of it were. To be fair, the country announced a 2nd lockdown shortly before my transit. In fact, I was really worried my transit and/or flights would be affected by this. I corresponded daily with the airline until my flights.
Tons of stores were closed already when I arrived. For 8pm, that makes me think the stores were not even open that day. Security screening areas were operating about 15-20% of the available x-ray machines. However, that creates traffic jams when a large group of people arrives at the same time. This happened on my arrival, as several flights landed at the same time. About 200 people in line for security and no efforts to social distance, open new lines to move us through, etc. There were announcements and signs about health protocols, and these were in multiple languages.
The Lounge
Within the Air France lounge, there were not many people. Despite numerous flights on the agenda, the number of people here didn't match. I had expected more people than what I saw in the lounge. The lounge has floor markings for spacing at the buffet line and hand sanitizer everywhere. Food is located behind glass, and you tell an employee what you want. However, drinks are still self-service. Juice machines and coffee machines are available at multiple stations. A central station with various wines and alcohols had no employees; passengers simply help themselves. The lounge has 2 floors, and only the lower level is open right now.
What's Open, What's Closed?
As I mentioned, arriving at 8pm and seeing tons of stores closed tells me they remain closed. I don't think they were open that day and closed already/lights off/everyone gone by 8pm. Multiple stores and restaurants were boarded up or had chains on the doors, telling me they've been closed for a while now. The stores I saw operating looked like the most high-end shopping stores. I guess if you sell 1 item that costs $1,000, you can justify being open. Half of everything seems closed, if you count stores/restaurants/coffee shops/everything together.
How Is Traveling Right Now In Other Places?
I also passed through some smaller airports and flew on regional airlines in West Africa. I will say that the airports themselves are being VERY strict. Police walk around reminding people to social distance. If you are sitting on a chair marked "don't sit here", they will tell you to move. They tell people to put their masks on and wear it correctly (cover both nose & mouth).
That being said, it's the Wild West after boarding the plane in some areas. The flight attendants seem like they just don't want to deal with this in many instances. I can't say I blame them, because it's extra work in an area that isn't necessarily in the job description. Many people took off their masks and kept them off throughout the flight. They put their masks back on to disembark, in order to avoid airport staff yelling at them on arrival. If you count people not wearing masks + wearing them improperly, these regional flights had less than 50% of people wearing masks correctly. I even saw a guy who had his mask pushed down under his nose AND had cut a hole in his mask so he could drink through a straw with his mask on.
Other people's behavior is something I knew I had to accept. How is traveling right now? Beyond your control in many respects. Can you deal with people not following the rules? What will you do? I controlled what I could, such as cleaning my personal space on the plane, wearing my mask, using hand sanitizer, etc. I can't control what others do, and that's a big part of traveling right now. More than anything, if you're not in a "high-risk group" and are considering optional travel, I'd think about this aspect before confirming travel plans.
How Did I Decide To Travel Again?
This was my first trip out of my state this year. I had to give up on a trip in February when my American Airlines account was shut down. In July, with the full swing of COVID-19, the Olympics were postponed, and we weren't allowed to visit Japan anyway. In August, we took a staycation on the other side of town. We adopted a quarantine as a family (me, my wife, and my mother-in-law) quite early on, because my mother-in-law is in a high risk group. So, what changed?
My mother-in-law finally said she wants to start returning to a more normal life, as normal as can be. All of our precautions were for her sake. She decided she wants to start visiting her siblings for afternoon coffee or going to birthday parties for relatives, etc. She still takes precautions and avoids the supermarket, etc. but she wanted to not isolate anymore. It was wearing her down. That was the catalyst for my wife and I deciding my trip was OK, if the flights didn't get canceled. I had to throw together new plans at the last minute, after I couldn't take my original flights, but since I'd already blocked off time from work and done all of the preparations, traveling made sense in our evaluation of the case at hand.
You might be in a better or worse situation. This is why I finally decided to travel after putting it off for so long. "How is traveling right now?" was a big part of the decision process for me, and I searched for recent experiences multiple times. Maybe mine will help others be informed in that decision.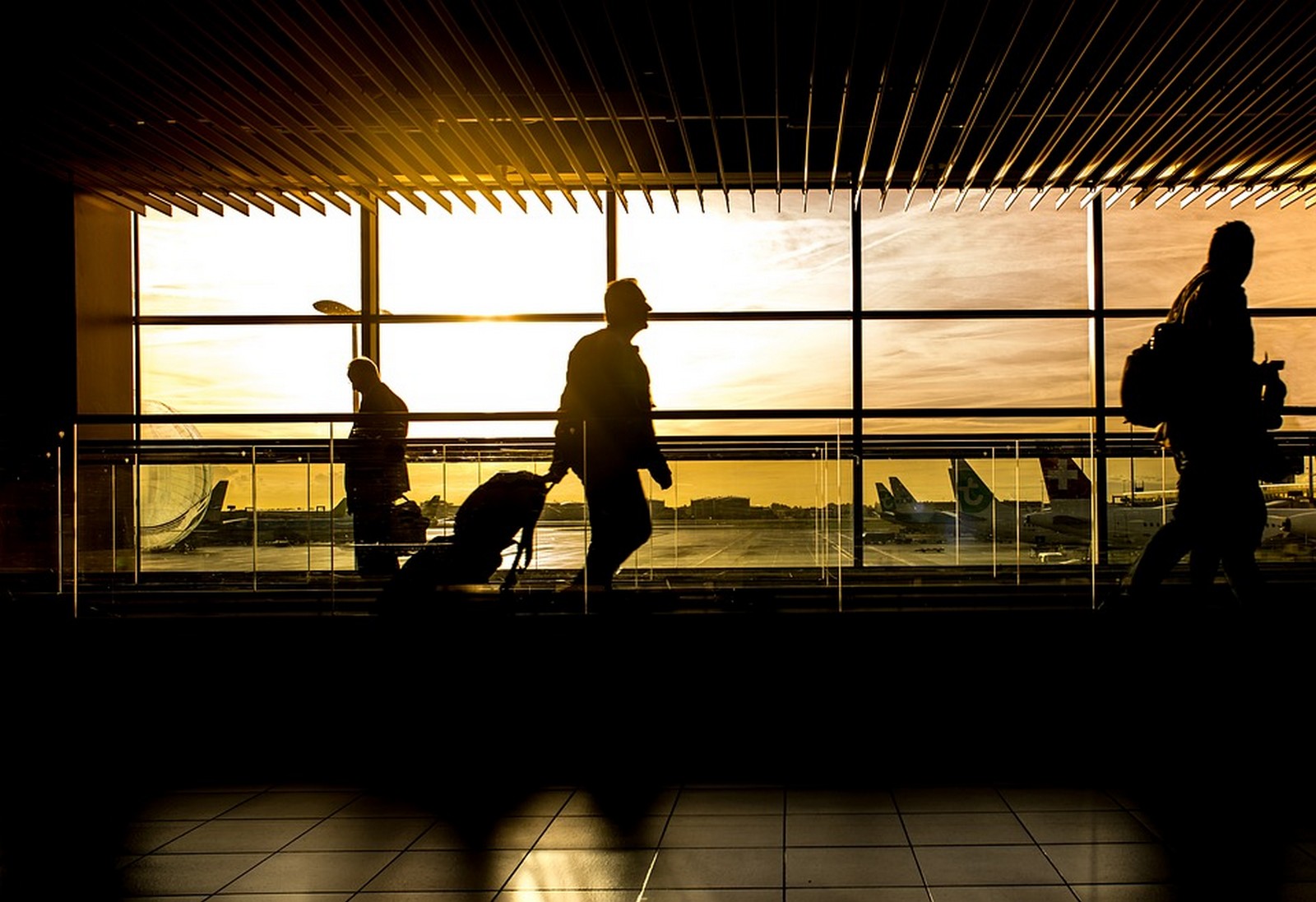 Final Thoughts
How is traveling right now? Good in same ways and bad in others. Lines are shorter because of less travelers, so that's great. When a bunch of people show up at the same time, though, they have less staff and less lanes open, so things bottleneck easily at airport security, for example. Many stores are closed right now. Options at lounges are reduced. On my way home, the GOL lounge at GRU was at capacity, and I couldn't go in. These are things to consider as you decide when/if to start traveling again.
The main thing I think everyone needs to think about, though, is how to respond to other passengers. We've seen enough of those viral videos of fights on planes regarding masks and distancing. There are rules and regulations designed to keep us safe. Some people just aren't going to follow them, though, and you should think about this and your response to it before it happens. Gut reactions might make things worse. If you decide to travel, stay safe and have a great time. Now you know about more about what traveling is like right now.