This post may contain affiliate links - Advertiser Disclosure. As an Amazon Associate, we earn from qualifying purchases.

I Was Denied Boarding & The Airline Was Completely In The Wrong
I was denied boarding for the first time in my life this week. In fact, I was not even allowed to check in for my flights. The more I analyze this, the less it makes sense. After reading what happened to me, you'll probably be either confused or angry. Maybe both. Here's what happened and why I was denied boarding/check in for a recent international flight.
The Flights
My flights were booked with LATAM. Back in March, I saw an alert for an airfare deal from Brazil to multiple European cities with LATAM, so I bought a business class round-trip ticket with cash. A mere $750 for round-trip to Europe! I bought the ticket to Frankfurt knowing full well I wouldn't use it to go to Germany. However, Frankfurt has a ton of international connections, which I could use to visit countries I haven't seen yet. Plus, in March, no one thought we'd still be in the situation we're in with COVID-19.
As COVID-19 dragged on, I assumed my flight would be canceled. Surprisingly, it wasn't. Since the flight would operate as planned, I had 2 options: reschedule or take a voucher. Given other plans in my life, rescheduling on this same route wasn't beneficial to me. Taking a $750 voucher from LATAM was completely unappealing. I use LATAM for positioning flights in Brazil pretty often, and these run $40-$50 for a one-way flight. I honestly would never use $750 of credit, and it would get wasted/unused within the time period of the voucher.
Looking at this situation, plus the fact I am not allowed to enter Germany, I booked a ticket to Mauritania in West Africa. I used British Airways avios for flights with Royal Air Maroc. My planned layover in Frankfurt was only 2 hours. I wouldn't need to enter Germany, go through passport control, nothing, since I had a carry on bag only.
Preparing For My Flight
The day before my flight, I took a COVID-19 test and then picked up my results the day of the flight. I had an email from the Frankfurt airport saying my transit was allowed. Also, I had an email from the Frankfurt airport police/border control office saying this was allowed. I also double-checked the official EU Reopening website for transits through Germany, confirming this is permitted. I printed out my onward ticket and went to the airport.
Problems At Check-In
As soon as I arrived to check in, I got the impression they were expecting me. I showed my onward tickets and explained the situation to them. Plus, I repeatedly told them I had no intention to enter Germany and would not need to pass through passport control/customs. I showed them what I had and was told to sit down while they conferred with the boss.
My check-in agent returned saying the boss wouldn't let me check in. They kept telling me I couldn't enter Germany, which I understood, but I didn't need to enter Germany. Unfortunately, everyone I talked to and tried to explain how international transit works simply couldn't understand. Not kidding, all of them told me they'd never flown internationally. They simply couldn't get the concept of what I was explaining/doing. Finally, they took me to see the boss.
I Was Denied Boarding/Check-In
The boss. Since this is a family-friendly site, I'll just say this guy is horrible at his job. He arrived with "no" and had no interest in changing his mind, despite none of his concerns being valid. Here are some of the more infuriating points in our conversation.
Him: "Germany is closed."
Me: "Yes, that's why I'm not trying to enter Germany, just transit."
Him: "But Germany is closed."
Me: "I know, I'm not entering Germany."
Him: "Germany is closed. You can't enter."

Additionally, he asked for proof that I could transit through the airport. I pointed out that his colleague had gone to the Royal Air Maroc website and checked 'manage my booking'. Using my info, he verified the flight was operating as scheduled and that my ticket was real. No issues there. "But you can't enter Germany for that flight." It was like a broken record.
I pointed out that I had emails from the airport and border control saying I could transit.
Why weren't these acceptable?
Him: "The airport isn't an official source."
Me: "The border police are an official source. Here is their email."
Him: "It's in English. I don't speak English."
Shockingly, he said they didn't have anyone who could read English. I'm not sure if this is a lie because he didn't want someone to corroborate my story or if it's real and an international airport with no English-speaking staff working for the largest operator in South America is a big issue for another time. I asked him to call the airport in São Paulo, where my flight to Frankfurt departed from. Someone there could verify the English message. He refused to do this. He wouldn't even give me their number or let anyone else look it up for me.
Boss Becomes Insufferably Pitted Against Common Sense
The most infuriating part came next. This is when I lost my patience. He said he needed an official source of information, but my email from the police didn't count. He needed something in Portuguese. I went to the EU Reopening website on my phone, which has a Portuguese option.
Me: "This website is in Portuguese. It is the official EU website. An official source."
Him: "But your phone isn't an official source."
Me: "You asked for an official source, and this says airport transit without leaving the airport is permitted. I'm trying to show you."
Him: "But it has to be on 1 ticket with 1 airline."
Me: "The rules don't say that. You are inventing that rule, which is not in their rules. Why are you changing what it says?"
Him: "But you know that's what they mean, 1 airline only for transit."
Me: "It doesn't say that. Here are the rules, you can read them."
As I attempted to hand him my phone, he actually TURNED HIS BACK to me like a toddler, refusing to allow his eyes to accidentally see something that could confirm my story. He started with "no" and had no intention of changing his mind, even though I had everything necessary to prove that I could transit the Frankfurt airport. The boss simply changed the conversation to require new / different things until he finally just turned around and refused to look at what I had. He also told me he'd never flown internationally and admitted he had no idea how an international transit to a 3rd country works. Yet he was completely unwilling to listen to my explanation. (I lived in Germany for 2.5 years and could explain to him exactly where my flights would be, knowing the terminal quite well. It didn't matter)
So What Happened After I Was Denied Boarding?
I didn't want "no show" put in the system, because I might forfeit my ticket. I went to the sales counter, not far from where I'd cussed out the manager just a few seconds prior when he walked away and said he was done talking to me. Don't get me wrong. I am always nice to service staff. I've worked service jobs, and I know they suck a lot of times. However, someone who repeatedly lies, refuses to acknowledge presentation of the information he is requesting, and then turns his back to ignore me when I try to show him the requested proof is not something I expected. After a few choice words within earshot, the sales desk was a bit nervous when I approached.
"Hi, I'm not mad at you. We are fine. He's just an idiot. What are the fare rules for my ticket since I was denied boarding/not allowed to check in?" After looking in the computer, the sales agent informed me I now had the right to a full refund. Say what?! I took it.
To recap: the boss asked for information that I could provide, refused to look at it, and therefore caused his company to lose $750 cash during an economic crisis for their airline. Congratulations, great move.
Final Thoughts
LATAM is, unfortunately, a head-scratchingly omnipresent mess in South America. I have to put up with them, because other airlines don't always provide service when/where you need to go in Brazil. Their horrific disorganization is a constant issue. They hold the record for "most delayed flights in Brazil this year" for the last several years running. I honestly hate LATAM, and this is another reason why. I'm sure I'll have to swallow my pride and fly LATAM again at some point, but I always choose other airlines whenever possible. The fact I was denied boarding simply because the LATAM boss at my airport refused to acknowledge the existence of information that supported my situation is baffling.
He basically declared all of my supporting documents "fake news" and then turned his back to me when he couldn't sustain his "that's not official" argument any longer. He lied and then behaved like a child, I was denied boarding, and then they gave me my money back. I guess he won the battle to preserve his ego (by not changing his mind), but he lost the war of airline business. Real smooth.
And 24 hours later I was on a flight with a different airline. They were super happy to have my booking during this crisis.
Disclosure: Miles to Memories has partnered with CardRatings for our coverage of credit card products. Miles to Memories and CardRatings may receive a commission from card issuers.
---
New Card - Capital One Venture X Business 150K!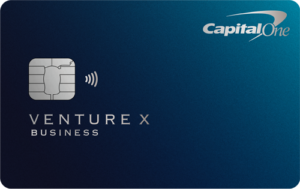 Capital One Venture X Business
earns 2X miles on everyday purchases plus up to 10X in bonus categories. You also get access to Capital One lounges plus an annual travel credit & anniversary bonus. Right now you earn
bonus_miles_full.
---
Opinions, reviews, analyses & recommendations are the author's alone, and have not been reviewed, endorsed or approved by any of these entities.