Disclosure: Miles to Memories has partnered with CardRatings for our coverage of credit card products. Miles to Memories and CardRatings may receive a commission from card issuers. Opinions, reviews, analyses & recommendations are the author's alone, and have not been reviewed, endorsed or approved by any of these entities. Links in this post may provide us with a commission.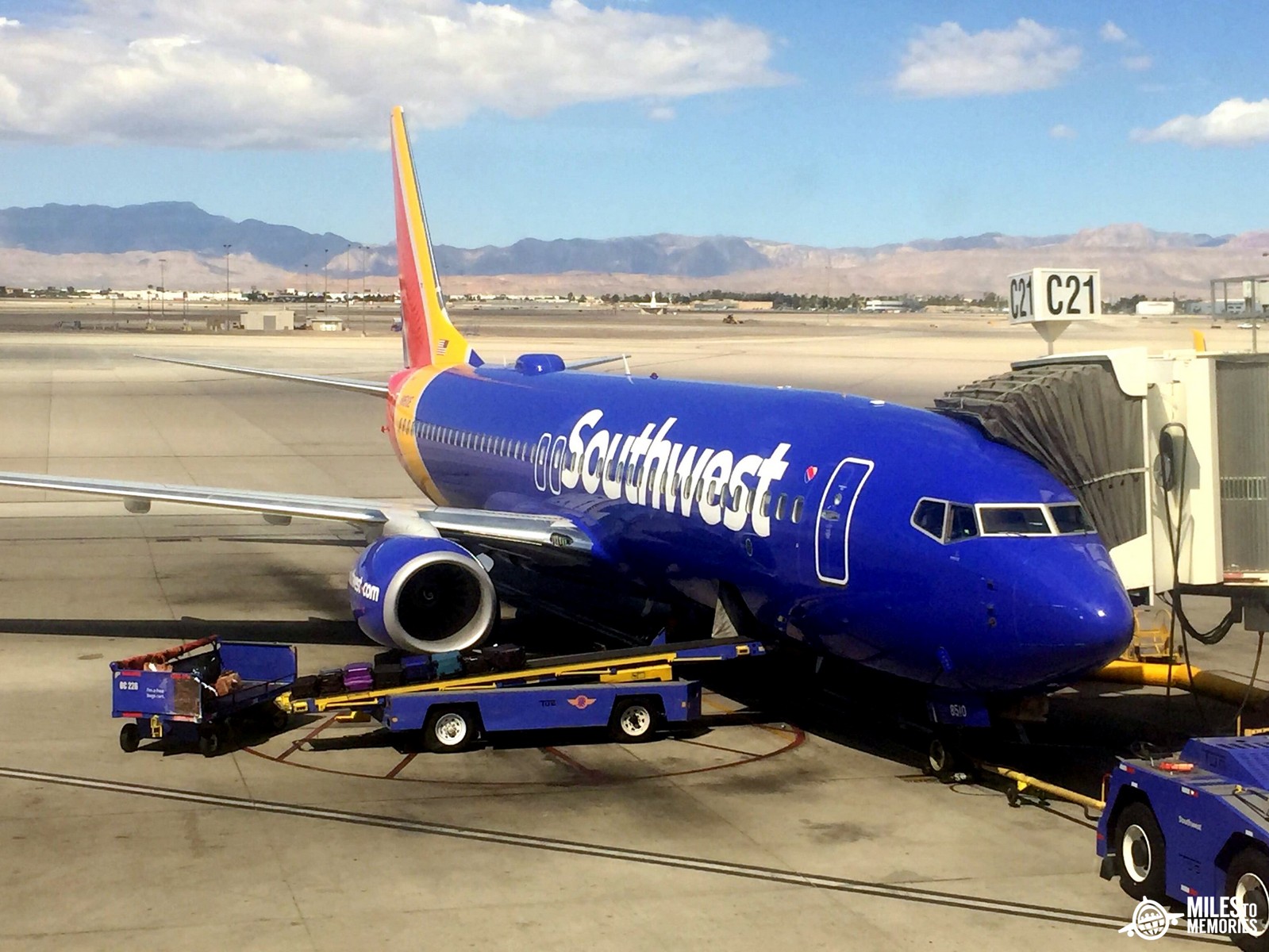 Increased Southwest Business Performance Offer – Earn A Companion Pass With One Card
Chase launched an increased Southwest Business Performance offer last week and it lit the miles and points world on fire.  100,000 points! Get a Companion Pass with one card! It was shouted from the rooftops to everyone near and far.  On the surface it was very exciting, but is it really the best thing since sliced bread?  I say not so fast, this offer only makes sense for certain people.
Details of the Offer
Let's first take a look at the offer:
Earn 70,000 points after you spend $5,000 on purchases within 3 months of account opening.
Earn an additional 30,000 points after you spend an additional $20,000 on purchases within the first 6 months of account opening.
$199 annual fee is NOT waived
After you complete the spend you would have earned at least 125,000 Rapid Rewards points which is the exact number you need to earn the Companion Pass.  Pretty slick of Chase right there.  They knew what the headlines would say 😉.
Earning Structure
The Southwest Business Performance has the following earning structure:
Earn 3 points for every $1 you spend on Southwest Airlines purchases.
Earn 2 points for every $1 you spend on social media and search engine advertising; internet, cable, and phone services.
Earn 1 point for every dollar you spend on all other purchases.
Card Perks
I have long said that the Southwest Performance Business card is the best one out there for frequent Southwest flyers.  It offers some pretty great perks that more than offset the annual fee.  Let's take a look at the best ones:
Up to 365 in-flight WiFi credits per year.  And yes you can use them on "co-workers".
4 free upgraded boardings per year
9,000 bonus points every anniversary
$100 Global Entry or TSA PreCheck credit every 4 years
Why This Isn't The Best Offer For Most People
This offer checks all of the boxes: huge 100K welcome offer – check. Earn a Companion Pass once the minimum spend is complete – check. That sounds great until you look at the minimum spend required, which is a massive $25,000.  That is a return of 5 points per dollar (4x from the offer plus the 1x regular earning). You would be essentially earning about 7.5% back on that $25,000 in spend.
Let's break it down even further.  The 70,000 points you get after $5,000 in spend is still a great deal.  But going after the other 30,000 points for $20,000 in spend, is that really worth it? Earning 2.5x on $20,000 in spend is okay but it isn't anything amazing.
Let's say you went with one of the personal cards instead, which were recently offering 75,000 point welcome offers.  They have since dropped to 40,000 points for $1,000 worth of spend.  I would still wait for the offers to rebound to the $60,000 point level but getting 40,000 for $1K sounds a lot better than 30,000 for $20K.
You may be thinking but yeah that is for two cards, not one.  And that is true, it would require two hard pulls.  If you value your hard inquiries then that could sway you towards the business performance card. Getting a business and personal card would also take up a Chase 5/24 spot where it wouldn't if you went with just the Southwest Business Performance. That is something else to consider. But I think having to do $19,000 less in spend is worth using the slot.
Who This Offer Works Best For
The Southwest Business Performance card's increased offer is best suited for anyone with a business that has a ton of spend.  If hitting $25,000 is no big deal to you then this is as easy as it gets.
People who highly value their hard inquiries or want to guard their Chase 5/24 slots like a chastity belt will also find this offer very intriguing. Another issue could be that you are kind of maxed out on cards with Chase but want to hang onto all of the cards you have.  This could make the one card approach less risky than adding two more into the fold.
I think most of us fall into the previous category though and would be better off with the lower spend and better return on tried and true the two card approach.
Final Thoughts
Chase has been ramping up their welcome offer game recently. With the newly launched United Business card, the increased personal Southwest offers and this increased Southwest Business Performance offer they are not sitting idly by.  They are, however, requiring more and more spend with their offers which makes sense. They want cardholders that will really be invested in the program.
The increased Southwest Business Performance offer is very tempting on the surface, a huge offer that earns the Companion Pass.  But once we dig a little deeper it appears the old tried and true two card approach is best for most of us.
Let me know what you think in the comments.