MaxRewards Review – Gold Plan
Let's start this review honestly: after hearing, "You should check out MaxRewards" coupled with "The best stuff comes in the Gold plan, which you have to pay for", I had the same response most people will. I ignored it for a while. I'm typically not interested in apps that I have to pay for when it sounds like they aren't offering anything novel. I consider myself pretty strong in the points & miles game. My points earning activity is pretty good.
After hearing about MaxRewards from a few more places, I decided to review it and see what the Gold plan might have to offer. In this article, we'll look at MaxRewards, what it is, and how the free version compares to the Gold membership. We'll end with the burning question: should you sign up?
Here is a referral link from our MtM Diamond member who suggested the service. You will get one month free to try it out if you sign up via referral.
What is MaxRewards?
MaxRewards is an app/website where you can collect information on all of the credit cards you currently have, then it will show you special offers on those cards. While it can do other things–such as recommend credit cards and keep track of your credit score–a host of other sites and apps can do those things. I'm going to completely ignore those features in this review.
For our purposes, we're looking at MaxRewards for its ability to find offers that either boost your points earning or save you money via cash back. How does it do this? It automatically scans your available offers on the cards you've added to your account. Think of an app that basically finds all of your Amex Offers, all of your Chase Offers, and any other savings / points multiplier offers from other banks, then lets you add them quickly in one app.
Then, you can add and use these offers on your card. There's even a way to find locations nearest to you. This can be handy if you're at a store, waiting in line to pay, and want to see if any of your credit cards have an offer for that store.
Which Banks Does MaxRewards Work For?
Here is a list of the banks that MaxRewards will be able to integrate with and pluck out offers for:
American Express
Apple
Bank of America
Barclays
Capital One
Chase
Citi
Discover
Fidelity
Fifth Third
First National Bank
HSBC
Huntington
Key Bank
Navy Federal Credit Union
PenFed
PNC
SunTrust
Synchrony
TD Bank
USAA
US Bank
Wells Fargo
Multiple store-brand credit cards and local credit unions, as well
MaxRewards Review
Now that we understand the basic concept, let's look at the good and bad parts of MaxRewards–including comparing the free plan with the paid Gold plan.
The Positives
For anyone with a lot of credit cards (that should be most people in this hobby), keeping track of all the offers you have available can be near impossible. From the start, the concept of MaxRewards is a good idea. Put all those offers in one place.
Additionally, the app is pretty easy to use once you set it up and add your credit cards. You can add them by linking your online banking profile at each bank you want to add. Add your Chase, American Express, Discover, etc. accounts. When MaxRewards logs in, it will ask you to select which cards you want to add to your account. You can select or de-select any cards you wish.
Update: MaxRewards reached out to me via email after reading my review and the comments. They specified that your login details with the banks are not saved. If someone hacks into MaxRewards, your bank login details are safe.
The fact I can see offers ending soonest (thus, I need to take action if I want to use them) is a handy feature.
And when in doubt, you can click on a card to see what its bonus earning categories are.
That page will also tell you information about the card, such as when you opened it.
Lastly, the ability to enable "location services" for the app and then find nearby merchants with relevant offers is a nice touch. If there's no offer for the store where you are, then this feature will recommend the "Best Card" to use, based on bonus earning categories.
The Negatives
There were some negative aspects of using the MaxRewards app that I want to cover in this part of the review; one of the most obvious is that you need the paid (Gold) plan for the best features. That's to be assumed with most things these days, I suppose.
Additionally, I had a lot of difficulty adding my Chase cards to my account. It gave me an error, saying that this was a known issue at the time. I tried again a few days later…same error. It took over a week before I could add my Chase cards to the account.
The last negative I will mention is that everything goes through the app. Everything. There's no option in the app to get an email alert for anything at all. While you can get notifications from the app on a whole host of things, if there's something really important, I'd like to get an email about it also. Heck…I work online. I'm at my computer nearly all day but often put my phone on silent.
MaxRewards Gold Plan Review – Paid Membership
Cost: The Gold plan costs $12 per month (maybe?)
As I mentioned, there is a paid plan available with MaxRewards. It's called MaxRewards Gold and offers additional features not available in the free version.
Auto-activate quarterly bonus categories on relevant cards
Auto-activate deals and add them to your card automatically
Select "favorite" cards to list as a priority
Best Card area has additional features for considering more categories
Get notifications for new and expiring deals
Tracking remaining spend on rewards with limits
Customize your icon
Priority customer support
Looking at this list purely from a "points earning" perspective, the features that are important here include automatically activating deals across your cards, better recommendations for "Best Card" when paying at a store, and tracking spending requirements. This can be useful for cards with annual spending goals, such as earning a free night at the end of the year if you "spend more than x dollars on the card".
Lastly, I want to discuss this "auto-activate deals" aspect. As we know, you can only add Amex Offers to one card. Thus, if you want to use that offer on Card A but accidentally activate it on Card B…too bad. So how does this work with MaxRewards Gold, if it's activating offers automatically? Is it putting the offers on the card I really want?
The answer is that their software activates these offers in the background somehow. I didn't really understand the technical specifics of the answer they sent me, but offers with Amex are essentially pending in the background, and then they are attached to whichever card uses that offer first. Thus, if you have an offer at Walmart, for example, whichever American Express card you use first in a way that qualifies for the offer becomes the winner. The offer gets activated and used on that card. Could it work on multiple cards? "Maybe" seems like the answer, but it's not a guarantee. And I wouldn't want to try to force this to work on a regular basis anyway, given that it could draw the ire of RAT.
Update: MaxRewards reached out to me via email after reading my review and the comments. They said that Amex Offers are added to all card simultaneously, thus bypassing the "one card limit". The email also stated that they have numerous data points of people using the offers on multiple cards without any reported incident of clawbacks or shutdowns for their users who used the offer on multiple cards this way.
And what's the real price?
When I enrolled for the Gold plan, the app told me it's $12 per month. Done. Later, I found this "set your own price" information. However, since I had enrolled for a plan, I couldn't find any way to change the price or use this "pay what you want" feature. You need to cancel your subscription and then choose to reactivate it, then you can set a price.
It seems counterintuitive that you have to agree to re-enroll first before setting a price, but here are the options:
The maximum price is $25/mo, whether you pay annually or monthly.
If you choose to pay monthly, the lowest price you can choose is $9/mo.
If you choose to pay annually, the lowest price you can choose is $5/mo.
Update: MaxRewards reached out to me via email after reading my review and the comments. The fact that I couldn't set my own price when I first signed up is apparently a bug. You should be able to choose your own price right away. And you should be able to adjust the price you want to pay at any time, and the new price will star the next billing cycle (monthly payment or annual payment). However, this was not my experience. It "should" work this way, but it wasn't for me.
Is the Gold Plan Worth It?
Deciding whether the MaxRewards Gold plan is worth it will come down a personal review of how many extra points or how much extra cash back it provides to you. If you have the time and the patience to sort through your offers and use the best card for each purchase you make, then you likely don't need this app. However, if you want something that can tell you which card to use, automatically activate offers that you are prone to forget, or help your "not so interested in this hobby" spouse increase their rewards earning by just a bit, then the paid version of the app could be great for you.
Without the paid version, the free version still allows you to see all of your offers but requires sorting and adding them to cards manually. The free version also doesn't allow for tracking your spending or getting notifications for deals that are new or deals that will end soon. You'll need to keep track of these yourself (which isn't that difficult, honestly).
So, will I keep it?
No. I know credit card bonus categories pretty well and use my cards advantageously to get the most points possible on each transaction. It's not 100% perfect, but I consider myself pretty good in this area. My wife doesn't know which cards earn points in which categories. And I don't really think she would remember to use this app at a store. We get around this by just keeping very few cards in her wallet. She knows which one is for "anything" and which one is for restaurants, etc.
The goal of the paid version–MaxRewards Gold–seems geared towards helping in a way where a review of my own life makes it look unnecessary. For you, it could be different.
Final Thoughts
The concept of MaxRewards is an interesting one, so we looked at the positives and negatives in our review and also considered the extras of the Gold plan. Essentially, this is an app that can help you find and use all of the bonus offers on your credit cards to earn more points and more cash back. The paid plan adds these offers to your cards automatically and will even notify you about offers ending soon.
For me and my wife, paying for the app doesn't really make sense. For you, it could. Evaluate how much of this you do intuitively and how much you'd like an app to take care of these things for you (or remind you about them). Would that be worth a few bucks a month for you? If so, and you get more in cash back and points each month because of it, then paying for MaxRewards Gold could be worth it.
What do you think? Do you use (or will you use) MaxRewards?
Here is a referral link from our MtM Diamond member who suggested the service. You will get one month free to try it out if you sign up via referral.
Disclosure: Miles to Memories has partnered with CardRatings for our coverage of credit card products. Miles to Memories and CardRatings may receive a commission from card issuers.
---
New Card - Capital One Venture X Business 150K!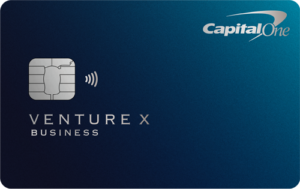 Capital One Venture X Business
earns 2X miles on everyday purchases plus up to 10X in bonus categories. You also get access to Capital One lounges plus an annual travel credit & anniversary bonus. Right now you earn
bonus_miles_full.
---
Opinions, reviews, analyses & recommendations are the author's alone, and have not been reviewed, endorsed or approved by any of these entities.