Owning Your Goals and Resisting Travel Lifestyle Creep
I've previously written about my path to financial independence and how avoiding lifestyle creep enabled me to reach FI at a much earlier age.  Lifestyle creep is a phenomenon that occurs when increasing resources are spent towards one's standard of living, former luxuries become perceived necessities.  Lifestyle creep is directly related to personal finance, but we can also apply the phenomenon to points and miles.  Below I describe my approach to resisting travel lifestyle creep through goal setting, changes, and weighing alternatives.
What Do You Want?
From my perspective, the proper foundation in this hobby is defining what you want to accomplish.  What is your goal?  You may want to:
See non-local family or significant others more
Discover new lands or have unique experiences
Enjoy premium airline cabins or high-end lodging
Provide travel for others unable to afford it
Travel to volunteer
Travel for free indefinitely
Save and/or invest more
Insert your goal(s) here
If I didn't identify my goals or principles for travel, I would leave myself open to aimlessly collecting points and miles, or worse, redeeming for something I didn't really want.  It's easy to fall into an idea, redemption, and travel when one sees a redemption considered by others to be a "great deal", "hidden gem", or "sweet spot".  Indeed, the redemption may be all of those things, but exactly what I do not want.
It's important to note that having multiple goals is common, and, of course, goals change!
My Experience with Travel Lifestyle Creep
In an earlier life season, I enjoyed redeeming points and miles for premium cabins and high-end hotel stays.  We got used to these elevated experiences, did it more, enjoyed it a lot more, did it more, enjoyed it marginally more, did it more, enjoyed it a bit, did it more, and didn't really care.  And so on.  We continued to pay the same (or higher) price in points and miles, for a diminishing return of enjoyment.  What was first a treat had become a normal expectation.  And when our expectations were met, our experiences weren't significantly better.
I realized this creep had been setting in for years; also, our travel goals and principles had started to change.  We no longer cared about premium experiences as much; we aspired for more travel at the lowest cost, more efficiently, indefinitely, and exactly the way we wanted (e.g. "travel freedom").  We also knew we wanted to take our kids to Disney World for as close to free as possible in the future.  Noting these thoughtful changes in our travel goals was key.  To meet our new goals, we knew we had to accumulate and redeem points and miles in a different way.
How Our Earning and Redemption Strategies Changed
We refocused our efforts on travel currencies that increased our redemption flexibility.  Also, we identified currencies we could efficiently redeem for Disney World travel.  Chase Ultimate Rewards, at the time, satisfied all of these requirements.  We liked the ability to redeem with travel partners, cash out, and elevated Disney redemptions via the Chase Sapphire Reserve.
Beyond Chase, we increasingly acquired currencies that we could cash out to further enhance our travel freedom.  Cashing out via Amex Membership Rewards, Discover it Miles, Citi Double Cash, and PenFed, to name just a few, became large priorities.  I also amassed Citi ThankYou points for future Disney World trips.
In addition to cash redemptions and bank points, we have embraced traveling in economy cabins and staying at nice, but not the highest-end, hotels.  For us, having the premium experience was great, and it has actually made the adjustment to moderation easy.  We've experienced what's behind the premium curtain, and giving that up was not overly difficult given our changing goals.  To an extent, "been there, done that" applies to premium flights and hotels for us.  Instead, economy travel allows for a higher number of trips lasting for more of our traveling years.
A Few Examples
Let's take a look at a couple examples to illustrate the costs of travel lifestyle creep. Disclaimer:  These are just two simple examples for this article.  I cannot possibly think of every individual's unique considerations.  Everyone is different.  Adapt accordingly!
Example #1:  ANA with Virgin Atlantic Miles
One of the sweet spots I've recently seen described is redeeming Chase Ultimate Rewards via Virgin Atlantic for flights from the US West Coast to Tokyo via ANA first class round-trip for 110k miles.  Let's compare that redemption to the exact same redemption and carrier, but for an economy ticket costing 60k miles.
In return for taking the economy airfare, one would save 50k Ultimate Rewards.  What else can you do with those 50k Ultimate Rewards?  Plenty – a couple more domestic saver economy awards, several nights in Hyatt properties, many Southwest flights, and the list goes on.  But let's focus on the most relatable currency for everyone in this example – cash!
By choosing to take economy over first, you can immediately redeem those 50k Ultimate Rewards for $500 cash (or $750 currently).  Some of you may be happy with that, while others may say, "it's just $500."  You may not need $500 immediately.  Well, how much is that $500 worth if you needed it in 25 years?
Let's say you earn a very conservative 4% average annual return over those 25 years (my favorite fund, VTSAX, has a higher long-term return).  That $500 is worth over $1,332 after 25 years at a 4% return.    So, by choosing to fly in perfectly acceptable economy instead of first class, you are highly likely to be at least $1,332 richer after 25 years.  All because you are okay sitting farther back in a metal tube for about twenty hours total in a seat that doesn't recline as far and eating meals that aren't as extravagant while free booze is still available.
Example #2:  Domestic United Saver Travel
While United has gotten rid of their award charts, saver level awards generally start at 25k miles in economy and 50k miles in business/first round-trip – what I've seen, at least.  Let's apply the same logic that we used in example #1.  By choosing to fly in the domestic premium cabin, which is closer to domestic economy with every passing day, in my opinion, you are immediately giving up 25k Ultimate Rewards, or $250 cash ($375 currently).  What would $250 be worth in 25 years, again assuming a conservative 4% return?  Over $666.  You would most likely be at least $666 richer by sitting in economy on a domestic United flight, which I would argue is pretty much the same in-flight experience regardless of the cabin one is in.
Choices
Joe the Traveler may look at the above two examples, and say, "Yeah, I'll take the premium cabin" in one or both of the examples.  If that lines up with Joe's travel goal of premium experiences and is worth more to Joe than other alternatives, great!  Otherwise, it behooves Joe to reexamine, and perhaps change, his travel goals or pick a more appropriate travel alternative.
Bigger picture, if Joe (or anyone else, for that matter) redeems for something that doesn't line up with his travel goals, he may be letting a perceived "good deal" make the decision, rather than Joe making the decision based on his principles.  In another example, Joe may end up going to the Maldives because it was a great redemption in terms of value per point.  But Joe may have an underwhelming vacation, since he didn't really want to go to the Maldives, anyway.  He would've rather gone to Vancouver, but it wasn't the "good deal" the Maldives was.
By blindly going after sweet spots and higher value rewards, you are susceptible to giving up control of your travel.  Maintain control of where, when, why, and how you travel by consistently defining and prioritizing your goals.  Consider the opportunity cost of your redemption decision prior to making it.
There Is No Panacea
No one travel strategy exists that is always perfectly optimal for everything.  By sticking to my travel goals and principles, I periodically end up redeeming for rewards that provide less cents per point value.  But I accept that exchange, knowing that I'm traveling exactly how I want.
And, of course, in reality, the trade-offs can be much murkier.  The decisions aren't always clear.  It's more about the spirit of doing enough homework and analysis, and then making a decision.  For instance, let's say you have 20 possible flight redemptions in mind.  Through your analysis, you may have discarded 18 bad redemptions and pick from the top two.  If you hadn't done the analysis, you may be picking from 20.  Thanks to your analysis, you should be happy with either of the top two choices, rather than blindly picking from 20 mostly sub-optimal redemptions.
Resisting Travel Lifestyle Creep – Conclusion
Before I make any travel decision, cancelable or not, I ask myself "Why?"  If I can't quickly identify the answer and ensure it lines up with my predetermined goals, I know I need to take a step back and think further.  On the other end, it is possible to find yourself in a "paralysis by analysis" situation in regard to earning and redeeming travel currencies.  I've found sticking to my travel goals and principles allows for enough analysis and subsequent timely, confident decision making.  Owning my travel goals has been key to resisting travel lifestyle creep.  What works for you?
Disclosure: Miles to Memories has partnered with CardRatings for our coverage of credit card products. Miles to Memories and CardRatings may receive a commission from card issuers.
---
New Card - Capital One Venture X Business 150K!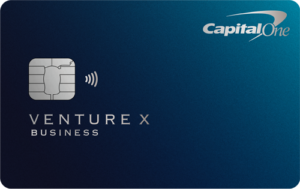 Capital One Venture X Business
earns 2X miles on everyday purchases plus up to 10X in bonus categories. You also get access to Capital One lounges plus an annual travel credit & anniversary bonus. Right now you earn
bonus_miles_full.
---
Opinions, reviews, analyses & recommendations are the author's alone, and have not been reviewed, endorsed or approved by any of these entities.