Review: St Regis Doha and the Empire Suite – It's Beyond Impressive
As I review St Regis Doha, Qatar, you'll see the staff went beyond the "wow" factor during a recent one-night stopover. Due to our flight schedule, it wasn't possible to get from the Maldives to Brazil in a single day, so we had to stop in Doha for a night. I had an annual "free night certificate from Marriott," and we aimed to max it out. We got outsized value and a royal treatment at the St. Regis Doha.
Booking Process
There's only 1 flight per day from Doha, Qatar to São Paulo, Brazil on Qatar Airways, and it's not possible to arrive from Maldives in time to catch that flight. Due to logistics, we needed to stop in Doha for the night. When flying on Qatar Airways, if you've booked directly with Qatar, they will put you up in a hotel for the night. When making an award booking via a partner (ours was American Airlines), you don't receive the complimentary hotel room.
Given that we would arrive in Qatar at 1:15pm and stay until 7:25am the next day, we needed a hotel room. Staying at the airport for that long wouldn't suffice. Also, we'd never been to Qatar before, so we wanted to explore.
I had an "annual free night" certificate in my Marriott account, courtesy of my American Express Marriott Bonvoy business card (LEARN MORE). This certificate allows you to book any property at 35,000 points or less per night. You can also receive these certificates from the Amex Marriott Bonvoy or Chase Marriott Bonvoy Boundless personal cards.  Other premium cards, like the Amex Bonvoy Brilliant and the old Ritz-Carlton card have higher fees but also give certificates worth more points.
Our logic was to maximize this free certificate for a hotel worth 35,000 points for the night, aiming for something really nice. We had 3 choices: St. Regis, Ritz-Carlton, and the Sharq Village by Ritz-Carlton. All of these looked amazing from the pictures.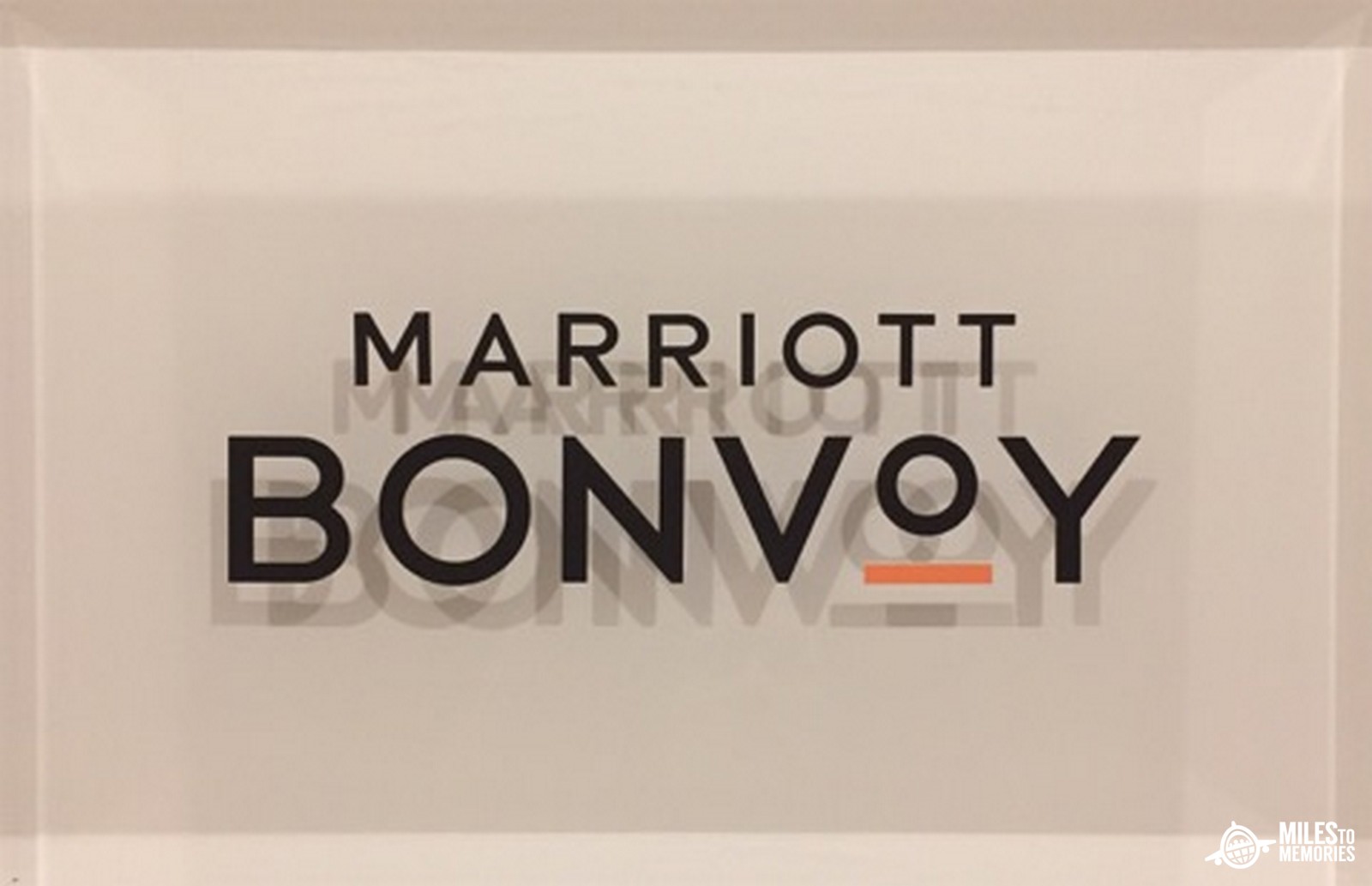 Suite Night Award Request
As a Marriott Platinum Elite member, I chose 5 suite night awards as my annual gift. These are not guaranteed suite upgrades; they function as a 'request' and get confirmed or denied by the hotel less than 5 days before arrival. We wanted to tack on one of these and hope for something "wow" during this last night of our vacation. I called Marriott to ask which of the properties participate in suite nights (properties that are "all suite" or don't have suites, etc. don't accept suite upgrade requests).
The only 1 remaining on the list was now the St. Regis. So that is what we booked. I went into my profile and tacked on the suite upgrade request. I marked every suite option available as a room I'd accept (except the Presidential Suite, because I knew there was no way they'd give us that). Then, we waited.
Communication With Staff Prior to Arrival
5 days before our arrival, I received an automated email from Marriott saying that my suite upgrade request had been approved. About an hour later, I received an email from the St. Regis butler team welcoming us, thanking me for being a Platinum Elite member, and giving us some information about the 2-bedroom Empire Suite upgrade they'd given us. The staff also asked for information about our expected departure/arrival and if we wanted their (quite expensive) airport pick-up service.
I replied with our flight information and mentioned that we were stopping for a forced layover from our current holiday in Maldives en route to Brazil, thanked them for the info, and also mentioned we'd never been to Qatar before. I simply asked what would be the 1 "can't miss" thing we should see while there.
The butler team replied saying something like "We hope you're enjoying Maldives" and mentioned a few city highlights we should check out in Doha. I replied thanking them, mentioned we'd gone to the Maldives for my wife's birthday and that it was great, and that was the end of it.
So I thought.
Arrival and Check-In at St. Regis Doha
We caught an Uber from the Doha airport to the St. Regis and were impressed with the hotel immediately. The exterior was fantastic, and the interior was even more so. The marble lobby was incredible.
The hotel staff was eager to help with our luggage, but we had opted to check our bags to the final destination. We just brought a backpack with a change of clothes for this 1-night stay. At check-in, we immediately knew something was happening. When I gave my name and passport to check in, there was a knowing glance to another employee, who disappeared into a back room. The reception manager came out to greet us and check us in.
Next, the customer service manager and concierge manager showed up to say hello and welcome us. Then, they personally escorted us to our room. They mentioned that they'd heard it was my wife's birthday (they somehow took my email to mean it was the day of our check-in at St. Regis Doha).
When we arrived on the 8th floor, our suite's butler and the butler team manager joined in and walked us to our suite. Inside the suite, another 2 employees were waiting, and they all sang "Happy Birthday" to my wife. There was a cake and balloons. They'd spelled her name in rose petals.
Additionally, they'd made us a personalized booklet for a 1-day tour of Doha. It told us expected cab fare between stops and why we should visit the items in the booklet. It added an incredible layer of 'welcome' to our stop, going above expectations for someone stopping for 1 night.
They presented my wife with this St. Regis key / USB drive that they hoped would be a great way to save her pictures from the trip and also be a "key to her heart" to remember Doha fondly. Each touch was more extravagant than the previous, and we were feeling overwhelmed and under-dressed in t-shirts and Nikes during all of this.
Review: The Empire Suite
The Empire Suite is a luxurious 2-bedroom, 2.5-bath suite that can even connect to a 1-bedroom suite next door, if you need more space. From the entrance, the junior bedroom and private bath are to the right.
The living room and half bath are to your left, then you pass those to the master bedroom and private bath.
Everything in the suite is incredible. The living room is massive and has ample seating without coming anywhere near crowding the room. There are windows everywhere to let in tons of light, and they overlook the bay outside.
In the master bedroom, there were more rose petals on top of the bed. There's a huge clothes closet, 2 sinks in the bathroom, and a GIANT shower stall. The bathtub has a water-proof remote control for watching TV while in the bath.
Both bedrooms plus the hallway have a desk (3 total in the suite). There's a table with seating for 4 in the hallway, and of course there are robes and slippers in both bathrooms. We found the light control system quite complicated to use throughout the suite, but that was minor.
Review: Hotel Facilities
The St. Regis Doha has 7 restaurants spread across the lobby and the 2 floors below it, which extend to the beach level. We didn't eat at any of them, but we walked around to "wow" and drop our jaws at everything. The facilities were beyond decadent in some areas while modern and chic in others, depending on what it was.
No detail had been overlooked. There are customer service staff standing throughout the many public areas and hallways, just waiting to respond to your requests or answer questions.
There is a large pool outside with plenty of chairs and loungers, plus a spa and cabanas that can be rented. There's a separate children's pool. There are lifeguards at the pool during the day time, as well.
We weren't offered free breakfast for Platinum status, so they may not participate. There also wasn't a discount or complimentary airport pick-up. The most surprising thing was that there was no refrigerator in the rooms, surprising in a country that's so hot. I'm sure we weren't the only ones thinking about keeping some drinks cool.
Final Review: St Regis Doha
We were here only for 1 night and were massively impressed by the facilities. My wife and I were something beyond impressed by the service we received and the attention to every detail from staff. We stayed out late exploring the city, so we didn't see all of the exterior in the daylight. What we did see, though, was amazing. This is an incredible property worthy of a visit.
Passing through or staying for longer, the St. Regis Doha aims to impress with incredible service. The Empire Suite is worth time to explore just in itself. While the staff really went over the top (and we hoped they didn't ask for my wife's passport, due to the misunderstanding about dates), it was genuine and appreciated.
The Empire Suite costs $780 per night. We used a "free night" certificate that comes for simply paying the $125 annual fee. Then, we tacked on a suite night request from Marriott. We absolutely maximized the value of that free night certificate, and it was worth it.