Best Shopping Portal in 2020
If you want to save money then one of your tools needs to be shopping portals. It's kind of a thing. Despite sounding like a simple concept, it can actually get a little complicated and overwhelming since there are dozens of portals to choose. But don't worry, I have your back! In this guide we'll talk all about the best shopping portal in 2020 plus how to make sure all of your purchases track & more!
The shopping portals we use in 2020:
Online Shopping Portal Strategy
In order to save the most money, I feel it is important to have a shopping portal strategy. While it sounds more complicated than it is, a strategy is actually designed to save you time.
Most people I have spoken with (including my wife) hate using shopping portals because it requires a few extra steps to search, login and click through to the site they want to visit. While I haven't figured out how to completely simplify the process, I have a system which works for me.
Searching for the Best Cashback Amounts
While I have used various shopping portal comparison tools over the years, these days I think the best is Cashback Monitor and that is the one I use exclusively. Their information is up to date and nicely organized. Here is an example:
As you can see Cashback Monitor does a good job of laying out most of the information on your screen without the need to scroll. By using four columns, they are also able to break up the type of portal between Cashback, Travel Miles/Points, Credit Card Points and Other Reward Points.
Best Shopping Portal in 2020 – Which One Is Best? 
Perhaps the best way to start forming a shopping portal strategy so you can maximize your cashback and/or miles is to learn about the companies. Which ones have good reviews and pay on time? Which portals often have the best payouts and which ones do your friends use and recommend?
Cashback vs. Miles/Points
We cover a lot of mileage portal bonuses on the site and those can be a fantastic way to earn fuel for your travel obsession. Absent the big bonuses and temporary promotions, I most often use cashback portals since I think they offer a greater return. This will vary, but if you do choose a miles/points portal make sure you will use what you earn and make sure the value you give to those points exceeds what you could earn in cashback.
Also keep in mind that some cashback shopping portals have minimum amounts before they will send you your money. This means it can be easy to get stuck with small amounts spread across many portals whereas mileage portals deposit your earnings in your account automatically.
Best Shopping Portal in 2020 – What Do I Use? 
Over the years my shopping portal strategy has become more complicated. I used to only use a few portals, a decent number, especially when you add in mileage portals. If a portal is listed below it is because I have had successful interactions with them and have never had any issues getting my money. For me the best shopping portal in 2020 is the one that actually pays out! 🙂
Here is a list of the cashback portals I am using in 2020:
If I haven't included a cashback portal above it doesn't mean they are bad, it just means they haven't offered good enough rates to entice me to use them! In addition to the portals above I occasionally use the American, Delta, Southwest, United, Alaska and even the Singapore Krisflyer mileage portals during promos such as this one.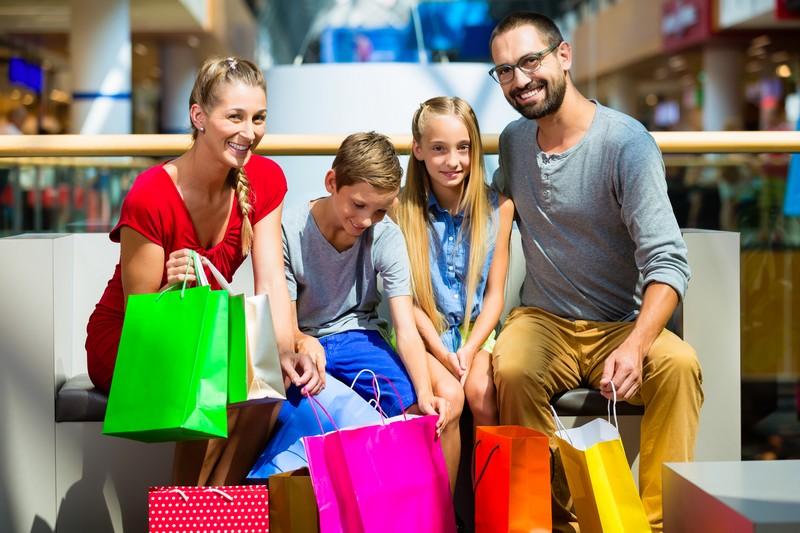 How to Use Online Shopping Portals
Okay I know you know how to shop, but shopping portals use something called a cookie to ensure they can credit the sale back to you. This means there is a way you should probably go about shopping to ensure there aren't any mistakes.
The optimal shopping portal work flow for 2020 is: 
Decide to go shopping
Visit Cashback Monitor to search for the best rates.
Open an Incognito/Private window and login to my chosen shopping portal. This ensures no previous cookies override the cashback.
Click through and order.
The above system adds less than a minute of time to the entire shopping process. I am willing to spend that minute to save additional money. I think it is a good choice to use Incognito/Private browsing to ensure cookies don't mess up the process. Some people even use a completely clean browser in private mode, meaning they have a second browser that is only used when shopping.
Best Shopping Portal in 2020 – Bottom Line
Hopefully this primer helps provide a little focus to the cash back portal space and which is the best shopping portal in 2020. There are so many portals, so many deals and so much information that it can all get a little confusing. By maintaining accounts with a handful of trusted portals, you will be earning the highest cash back most of the time.
Once you have the system figured out, don't forget that most of the portals allow you to refer your friends and earn additional money. To sum this up, despite what you think is the best shopping portal in 2020, there are several great portals to choose from and you should chase the best return from a reputable and reliable shopping portal.
Which shopping portals are you using? Share your thoughts in the comments below!