Sweden Campervan Experience & Our 5 Euro Deal
I've always had the romantic notion of traveling across a new country in a camper van. I envisioned my husband and me cruising down the open road. Bob and I have camped together plenty – both backpacking and car camping. But we'd never rented an RV. I've researched the idea many times – renting a camper van and driving across Iceland. I loved the idea of having the freedom to chase the northern lights and sleep wherever we landed. Or rent an RV in Halifax and chase the fall colors down the Atlantic coast.
An Amazing Deal – How We Worked It Into Our Trip
All that internet searching landed an email offer too enticing to overlook! Indie Campers was offering a black Friday deal to rent a camper van for only 5 euros! There were 100 routes available to relocate a camper van from one city to another for only 5 euros. ($354 total after fees, insurance, taxes, bedding.) Basically, Indie Campers was paying customers to relocate their camper vans to warmer climates for the winter. We had an upcoming trip to Scandinavia over Thanksgiving that wasn't fully scheduled. What a great opportunity to fill in those gaps! But first I had to convince my husband.
Our prospective travel would take us to Denmark to meet up with our adult children. We wanted to visit Sweden first as we had never been there. Flying into Stockholm would be the easiest way into Sweden but, once there, it would be most direct to enter Copenhagen, Denmark through Malmo, Sweden. Whether we took regional flights or trains to get around within Sweden, we would still need to rent a car for at least part of the trip.
Car rentals were more than $120 per day for a car with AWD. And with a reasonable chance of snow in that area of the world – AWD was a prerequisite for any vehicle.  Stockholm to Malmo was one of the 100 routes advertised – but there was only one available. The camper van had AWD and was only 5 euros! We would save so much money! And since we would sleep in the van, we could cancel all the hotels we had booked for Sweden.
Selling the Swedish Campervan Experience
It took more than the savings to persuade my husband. I had to figure out any possible expenses. There was fuel, renting the bedding, overnight camping fees, tolls, insurance. But even when factoring those costs, the boogie van was cheaper than renting a car.
I also had to map out our possible routes and where we would stay each night. Fortunately there is a great app called NorCamp that lets you search and filter campgrounds in Europe and Scandinavia based on all manner of criteria. The most important filter was "open for winter camping". Many campgrounds close for the season in September.  I also had to research parking in the cities we wanted to visit because parking a caravan is not as simple as parking a Kia. But, eventually, I made an airtight case for taking the offer.
Swedish Campervan Experience – A Strange Start
Two weeks later, we arrived in Stockholm rather late in the evening and took an Uber from the airport to the camper van pickup. The address took us far from town into a very rural area that SAID it was the place on google maps but it didn't even look like a proper road at the turnoff. After driving past it and turning around a couple of times – we finally convinced our driver that this MUST be the place. He drove us down a rambling dirt road to a metal warehouse with a single outdoor light glowing in the fog.
It was dark and scary and looked like a scene out of Breaking Bad. I called the phone number for our contact and he assured us we were in the right place and he would be out shortly. Our Uber driver offered to stay or take us back to the airport, but we turned our fate over to the young man from Indie Campers. He stood ready to introduce us to our new home.
Thankfully, the caravan was parked inside the lit warehouse so we were able to check everything out in comfort and safety. The van was a 2018 Fiat Nomad with three seats, a toilet, shower, two sinks, a stove, a small table, two bunk beds and lots of little storage cubbies. Although the beds were slightly smaller than a double, we opted to slide down one of the mattresses to create a single bed with more headroom. There was storage under the bed platform for luggage, a camp table and chairs – for use outside, and cookware for the tiny kitchen.
Hitting the Road in our Campervan – The Challenges
After a short, somewhat sleepless night (we sleep in a king sized bed at home), we started our first big day of driving. Navigating Stockholm's busy streets was one thing but tackling their vast networks of tunnels UNDER those streets was an entirely other matter! My husband drove and I navigated but neither of us did our jobs at complete proficiency. Then there was the trick of parking the van.
To do this, I searched parking on google maps for each area, then used street view to actually look at the lot. Could we get a camper van in there? Garages were out of the question.  There was one carpark near the Abba Museum that we found ourselves at more than once just for its ease of use. Traveling out of Stockholm to some of the castles was easier as most of those types of attractions had large, open parking areas.
Each evening, we would pull into a pre-selected campground, the average cost of which was $25 per night. I always called ahead to make sure the NorCamp app was up to date and that there was space for us. I have to admit, I was pleasantly surprised by most of the campground accommodations. Each had a reserved slip with power, sometimes a picnic table and grill – but it was far too cold and snowy to eat outside. Each camp had a bathhouse – most meticulously clean and very secure and private. Some had laundries and indoor kitchens where you could cook and clean up at mealtime. Each had an area where you could fill up your water tank with clean water and dump dirty water. 
Swedish Campervan Rental – The Dirty Stuff
Used water from an RV is either grey water – think sink – or black water – think toilet. Anyone who ever watched Robin Williams fight with the sewage tube in the 2006 classic RV may decide to never rent an RV based solely on the mess he made. Our experience was much easier and cleaner. We drove the van to the dumping station – literally dumped the grey water directly from the van to a drain in the cement ground.
Since our camper had a cassette toilet, emptying the black water involved removing the cassette from an outside compartment, emptying it into the specified drain, rinsing it out, putting a chemical tab into the empty cartridge and replacing it into the compartment. When it snapped into placed – it effectively created a sealed hatch from toilet to cassette. Because we only used the camper toilet when necessary (like middle of night or middle of nowhere) over six days, we emptied and cleaned the cassette twice.
Amazing Sites & A Bit of Trouble Along the Way
After a couple of days in Stockholm, we started our path south towards Malmo. We went kayaking, visited castles and museums – including the iconic Ikea museum. The AWD vehicle handled the snow and ice with ease. We passed through Malmo two days before we were scheduled to return the van and drove over the Øresund Bridge into Copenhagen. Our children were meeting us in Copenhagen and we had rented an apartment there for lodging. At this point, the camper van became transport only. We found a quiet lot near the apartment that allowed overnight caravan parking. 
The first full day in Denmark, we drove the van with five of us (three in seats, two reclining on the bed) to Frederiksborg Castle and the Viking museum. Each was about an hour outside of Copenhagen. We timed our more rural travel while we still had the van so we could avoid renting a car. Copenhagen has excellent public transportation but it is easier to get around in the countryside if you have your own wheels.
On our last day with the van, the kids decided to explore Copenhagen on their own. My husband and I left in the morning crossing the Øresund Bridge once more into Malmo. We stopped at the Malmo Castle for an hour leaving our van in a paid lot across the street. We returned to find that someone had broken the latch on the side window, opened the camper and stolen my husband's backpack! What?! Literally, we were on our way to return the van! This derailed our day and could have ruined the rest of the trip as he had his wallet, laptop, passport, and everything of value in that backpack.  The story of the lost backpack is too long to squeeze in here and definitely merits its own post.
Swedish Campervan Burglary – Involving the Police
After four hours with the police, during which I texted frequently with David – our Indie Campers contact waiting to receive the vehicle – we were finally able to return the van. The drop off location was six miles outside of Malmo down a long rural road leading once again to a warehouse. This one glowed in the setting sun and did not look at all scary. David greeted us, hustled us into a warming room for hot tea and coffee while he checked out the vehicle. In spite of the break in, it was only a five dollar part that was broken so there was no extra paperwork to complete.
While Sweden as a whole is considered a safe place, Malmo has had an influx of gang related crime. We had not been the first van targeted for a quick grab and go. Our total cost for the van including insurance, fees, bedding, and taxes was $354. Certainly more than the 5 euro price tag but much cheaper than a 6-day car rental and lodging for four nights. After checking us in, David drove us to the train station. He assured us that he was available to comment if needed for any insurance claims due to the break in.
Sweden Campervan Experience – Bottom Line
As we rode the train back into Copenhagen, we were still in shock. We have traveled to over thirty countries and had never directly encountered crime. It could have thwarted the rest of our vacation. But, honestly, I would do the whole thing again in a heartbeat. We gained access to much more of Sweden and Denmark than we could have without the camper van. And, more importantly, we proved to ourselves – after 34 years of marriage – that we could do something crazy and get away with it. There were obviously some very stressful times during that trip, but we came through stronger and with some amazing stories.  And we learned some valuable lessons about traveling with a backpack  😉
Disclosure: Miles to Memories has partnered with CardRatings for our coverage of credit card products. Miles to Memories and CardRatings may receive a commission from card issuers.
---
New Card - Capital One Venture X Business 150K!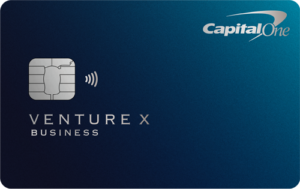 Capital One Venture X Business
earns 2X miles on everyday purchases plus up to 10X in bonus categories. You also get access to Capital One lounges plus an annual travel credit & anniversary bonus. Right now you earn
bonus_miles_full.
---
Opinions, reviews, analyses & recommendations are the author's alone, and have not been reviewed, endorsed or approved by any of these entities.