Caesars Diamond Celebration Dinner – Highest Rated Locations
Recently I did a list of the 5 highest rated Caesars Rewards free ticket shows based on TripAdvisor ratings. Due to the popularity of that post I have decided to cover the highest rated Caesars Diamond celebration dinner locations in Las Vegas.
Updated: 2/5/20
Caesars Diamond Celebration Dinner Overview
Despite the fact that Caesars Rewards has gutted their program quite a bit the past few years. Especially when it comes to Diamond Lounge access. One amazing perk has remained for Caesars Rewards Diamond members through it all though, the celebration dinner.
Every year upon qualification or renewal, Caesars Rewards Diamond members receive a $100 Celebration Dinner voucher. This is one of the better perks of Diamond status and even people who reach the status via status match or through FoundersCard get this perk.
Top 5 Caesars Rewards Diamond Celebration Dinner Locations
While $100 doesn't always go a long way in Las Vegas, there are definitely a ton of great options when it comes to using your Caesars Rewards Diamond celebration dinner credit. Let's take a look at the top 5 as rated by TripAdvisor.
I have to admit that I love myself some Hash House.  It is the best late night/early morning spot on the strip.  The portions are huge and the food is pretty good. Having said that I was surprised to see it make the list since it is mostly comfort food.  You will need 3-4 people most likely to use up the full $100 credit but if you are treating for a group you can't go wrong here.
Gordon Ramsay has a ton of Las Vegas locations.  I love his grab and go Fish & Chips location at The Linq. It is also on the list but you would need to have a lot of people since most meals are $20.  Fun fact the same fish & chips that are $30 in his pubs and steakhouse are only around $15 here.  Moving on from that Gordon's top rated location in Las Vegas is his Hell's Kitchen restaurant.  If you love the show then this may be the spot for you!
Caesars Palace double dips on the Nobu name having both the Nobu Hotel as well as this top rated restaurant. Nobu has a number of locations scattered across the US and the rest of the world and a stellar reputation. It is a Japanese Fusion restaurant and a great place to use up your $100 certificate.
This is among our team's favorite restaurants in Las Vegas. Mesa Grill offers Southwestern themed food in a contemporary atmosphere. Vegas' Mesa Grill exists as the only location now that the NYC restaurant closed following an impressive 22 year run.
Coming in at #1 on our list and #22 in all of Vegas (according to TripAdvisor) is French inspired Restaurant Guy Savoy.  Be warned that your $100 may not go too far but it can make a nice dent in the bill.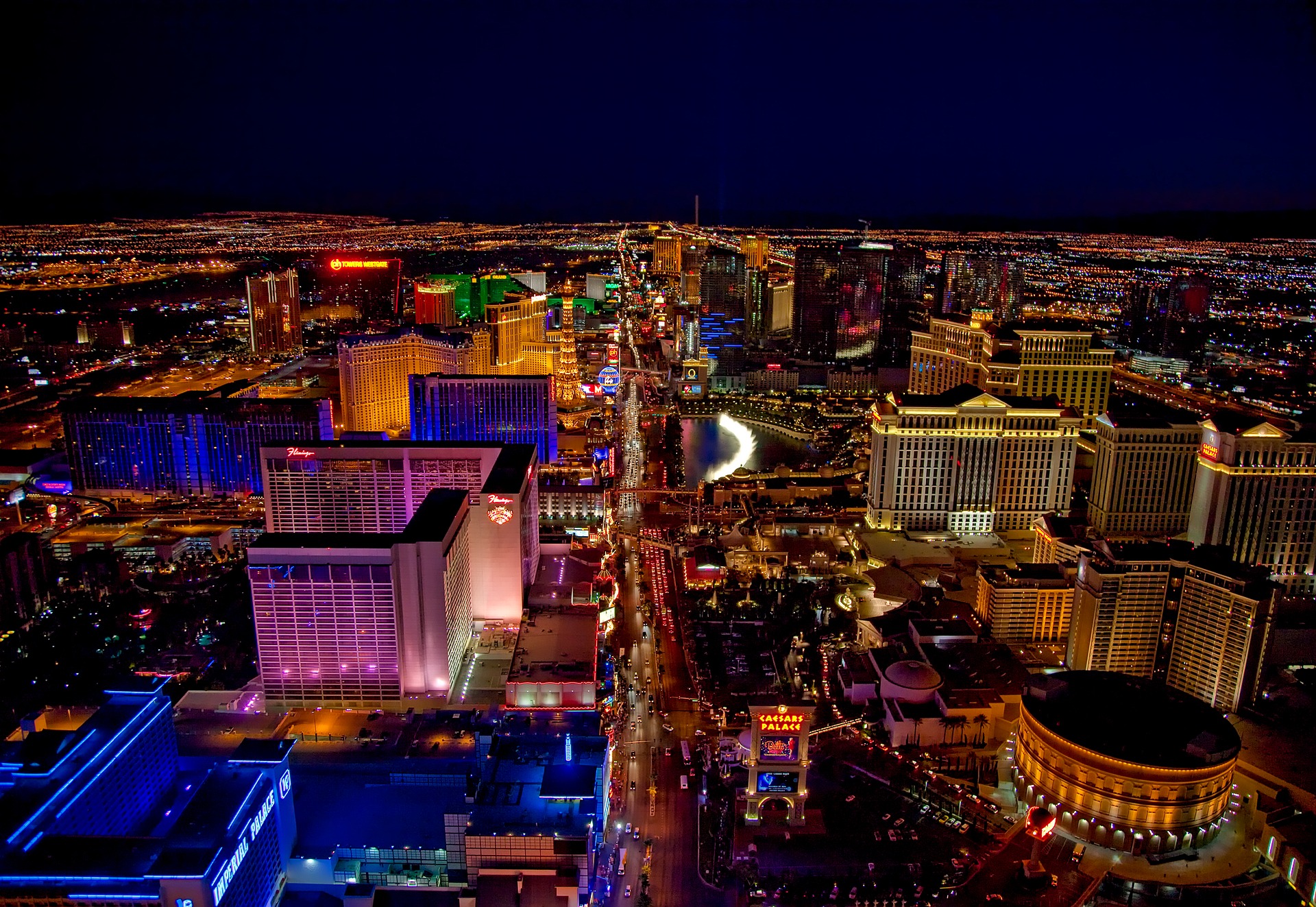 Special Considerations
One of the hot new locations in Vegas is Lisa Vanderpump's cocktail garden. The reality TV show star has brought her LA restaurant experience to Las Vegas.  I have walked by the cocktail garden but have not been able to go in when it was open.  It looks really nice and may be a great spot to burn your $100 certificate on drinks and appetizers with friends.
Something that isn't ranked in the top 5 but is pretty unique / special is the iconic Sterling Brunch at Bally's. Every Sunday morning the BLT Steak restaurant becomes the most extravagant brunch in Las Vegas, which is saying a lot. It is a little over $100 a person which works out perfectly for a solo afternoon of gluttony or if you want to share with a Total Rewards Diamond friend who has their own certificate. Just make sure you don't eat anything before you go :).
Las Vegas Sterling Brunch Review: AYCE Caviar, Lobster & Champagne! Is Vegas' Most Boujee Buffet Worth the Hefty Price?
Caesars Rewards Diamond Celebration Dinner Locations
Not every Caesars Entertainment restaurant is eligible for the Diamond Celebration dinner, however there really are a ton of options. Here is the up to date list of all participating locations (click here for the current PDF):
Final Thoughts
While Caesars Rewards doesn't offer its players as much value as they used to, the free show and Diamond celebration dinner are still two great perks of the program. Hopefully this list will help to make your decision easier on your next trip to Vegas.