AA Hyatt Globalist Executive Platinum
News has been making the rounds the past few days about Hyatt and American Airlines being generous with status offers. Specifically, Hyatt is offering select Globalist members of their World of Hyatt program top tier American Airlines Executive Platinum status through January, 2021.
What Is Executive Platinum
Executive Platinum status with American Airlines is actually quite valuable. To earn it you normally have to earn 100,000 elite qualifying miles in a calendar year along with $15,000 elite qualifying dollars.
That is a lot of flying and spend, however it gets you:
Unlimited upgrades from Main Cabin to the next class of service on flights within/between the U.S. (including Hawaii), Canada, Mexico, the Bahamas, Bermuda, the Caribbean and Central America
4 complimentary systemwide upgrades
120% elite mileage bonus
Lounge access on international itineraries
Complimentary Main Cabin Extra Seats
No redeposit fee for awards
and quite a bit more
My Executive Platinum Offer
The other day when news of this generous AA/Hyatt Executive Platinum offer came out, I admittedly was a little jealous. Then, our very own PDX Deals Guy received the offer from his Hyatt Concierge (concierge is a Globalist benefit of staying 60+ nights) and wasted no time in rubbing it in. 🙂
I decided at that point that it might be worth following up with my concierge who just happens to be the same person.
Emailing My Hyatt Concierge
Admittedly my relationship with my Hyatt Concierge has been mostly good, but not all gumdrops and roses. For example, I wasn't happy with how she swept my issues at the Hyatt Regency Phuket under the table. I was fairly compensated for my troubles, but that hotel is just terrible and "paying me off" didn't do anything to address the numerous issues it has.
The Phuket debacle aside, my concierge has been helpful whenever I have asked her for something. After emailing her to both ask if I was eligible for the promotion and for more information to share here about the criteria, I was asked to give her a call. Based on many data points now I can say it seems Hyatt doesn't want to offer this status gift in writing. Everyone seemingly has to talk to the concierge over the phone. Let me know if your experience has been any different.
Getting the Good News
After playing phone tag with my concierge yesterday, we finally connected and I was given the good news. My name was on the list of Globalists who are being upgraded to American Airlines Executive Platinum status! I was excited, although admittedly had suspected this was the case when I was asked to call her.
As for who is eligible, that information is a bit murky. Some people have reported that concierges got to choose some of their Globalists members who they wanted to gift Executive Platinum status to. On the other hand my concierge told me that American Airlines chose which members they wanted to extend the offer to. I suspect this is at least partially true since it makes sense that American Airlines would want to control to whom they bestowed such a valuable "gift".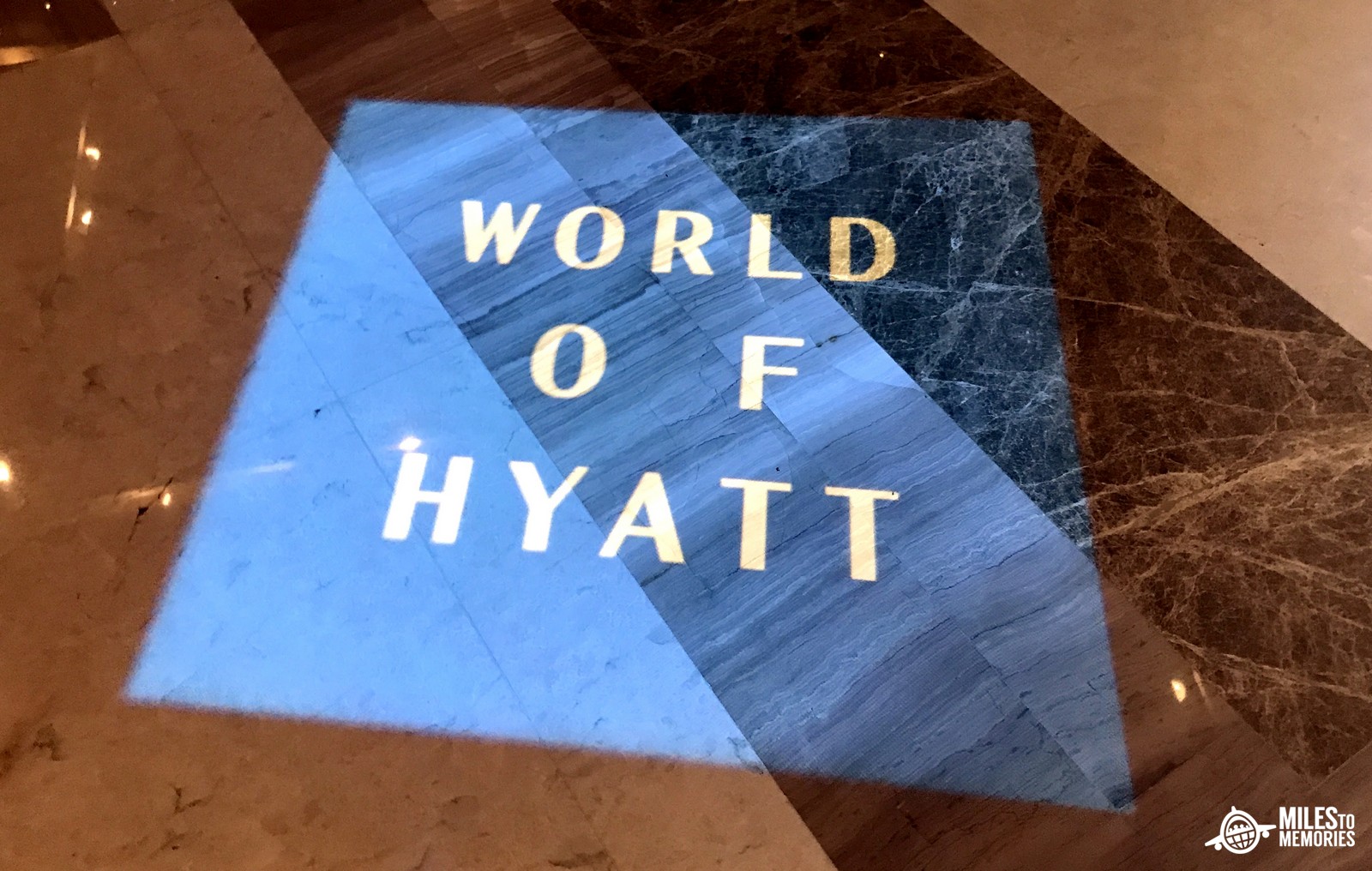 Don't Be A Hater
All of this leads me to a topic I want to discuss a bit more and that is negativity when it comes to people who get offers such as this. I am in some Facebook groups with Executive Platinum members who have earned the status the hard way and in general they haven't been happy about this offer. Why should they be? They earn Executive Platinum by flying and spending a lot of money and thus are certainly more entitled to it. (Not the mention the torture of flying on AA! I kid.)
This sort of reminds me of a few years ago when Hyatt gave Diamond status to anyone with competing elite status. I had just struggled to earn the status the hard way by stretching out 25 individual one night stays over the course of a year. Back then award stays and co-brand credit card spend didn't count, so it was not easy. And then my friend PDX and many many others just strolled into the ranks of top tier with Hyatt. At first I wasn't happy.
Your Turn Will Come
Of course it didn't take long for a little perspective to sink in and I even wrote about how I had no right to be upset. While I choose to earn Hyatt top tier status and thus could have been upset about that promo, it would be a bit hypocritical since I have received various other statuses without any work at all. Around the time of that Hyatt match, Hilton matched just about everyone to their Diamond tier. Of course I didn't complain when I marched my way to Hilton's top tier without even a single stay! I even got them to rematch me to Diamond when that initial match expired!
I've also taken advantage of countless status match opportunities over the years. From numerous challenges and gifts with American Airlines to surprise matches and re-matches with Alaska Airlines, I have scored tons of free upgrades. Heck, this year American, United and Delta have all given me status through various matches and promos. It is crazy.
Play The Game
If you are upset that someone was just given the status you have worked hard for, then don't be. The truth is that these types of opportunities are available to those that play this lovely miles/points game and not available to those who don't. Of course you won't get in on every deal and there will always be friends in the community who seemingly "win" more than you, but if you do this right you'll end up ahead way more often than not.
Bottom Line
I am thrilled that American Airlines and Hyatt have decided to gift Executive Platinum status to me. I have had that status before and will enjoy it while I can. Truthfully I still don't know the criteria for why I and/or others were chosen, but it doesn't really matter. When it comes to this "deal" we win, but if you are left a little bitter I'm sure your score will come soon.
Were you gifted Executive Platinum status from American Airlines & Hyatt? Are you upset about this promo or other fast tracks? Share your thoughts in the comments!