Amex Referral Offer
I had a pretty good Amex plan, and it was working out great so far.  I maxed out the 4x supermarket categories once more on each of our Gold cards and promptly closed all of them last year.  A new Business Platinum and those sweet no lifetime language bonus points are showing up every three months or so.  My wife and I are routinely turning over our Amex credit cards (co-branded and otherwise), closing them without paying a second year annual fee and going after new card welcome offers.  But Amex just threw us for a loop, in a good way.  Amex is back with another out-of-nowhere-but-not-really opportunity.  We've decided to heavily pursue this Amex referral offer.  Here's why and how it's impacting our plans.
A Heightened Amex Referral Offer
Earlier in March, Amex offered existing cardholders an excellent referral offer.  Such bonuses are tailor-made for those in the points game with a player two, like a spouse or domestic partner.  You can read more in DDG's post, but it boils down to this:
If an eligible Card Member refers a friend and the friend applies before June 7, 2023, and the application results in an approved account and the friend gets the Card, the Card Member will earn an additional 5X Membership Rewards Points, or 5X Miles, or 5% Cash Back (depending on their eligible Card) per dollar they spend on eligible U.S. supermarket purchases for three months (starting from the first date the referred friend's account is opened), on up to $25,000. Terms apply.
Even better, the applying individual can earn a very competitive welcome offer, up to 150k Membership Rewards.  Again, see DDG's post for more details.
Our Changing Plans
Our prior Amex plans aren't completely out the window.  But they're substantially changing Since we want to maximize this outstanding referral offer.
First, what's our goal?   My wife and I each hope to refer the other at least twice and fully complete every heightened $25k spend opportunity.  Before referring my wife, I read the following in the terms: "this offer can only be redeemed once."  I'm fairly confident this means once per card account rather than per cardholder.   Just a reminder, in order for the referrer to receive an additional 5x as explained above, the person they're referring must apply for a new card by 7 June.  Here's how we plan to accomplish our goal.
Hello, Again, Amex Gold
Getting rid of all my Golds was refreshing.  I said goodbye to my last one when I accepted an upgrade offer to Platinum in December.  I hadn't thought of GrubHub once since.  But now, we're back.  I referred my wife from that same Platinum card with the heightened 5x referral offer; I was also targeted for another 15k Membership Rewards.  She's already at the five Amex credit card limit but under the 10 pay over time card limit.  We assessed an Amex Gold as her optimal choice, and she was immediately approved.  We're absorbing the $250 annual fee for that card, softened a bit by the automatic 15k MR ($165 via cashout) for the referral.  We'll undoubtedly use the two pesky $10 monthly credits, also.
We just received my wife's new Gold card today, and this new account already holds the heightened referral offer.  I'm at five Amex credit cards currently, as well.   I won't be closing another Amex credit card until summer.  For her first referral back to me, I'll take the sure thing with the Gold.
6x Platinum Spend Now
Thanks to the heightened referral offer and the wife's Gold approval, I'm earning 6x on all supermarket spend on a personal Platinum.  Of course, earning 9x with a Gold is preferable (see below), but I had no Golds to refer from.  As I mentioned above, I should soon.
Still, Amex is throwing Membership Rewards around like candy, and I have a sweet tooth at 6x until I get that 9x.  Also, I'm optimistic that this much spend on the Platinum will come in handy when I'm under consideration for a retention offer in the future.  I'm not presuming a retention offer is forthcoming, but I'm hopeful, nonetheless.
9x Gold Spend Soon
My wife will soon refer me with her heightened Gold offer, and I'll apply for a Gold in my name.  Only after this happens will she start spending on her Gold, maximizing that entire $25k at 9x (the normal annual cap's 4x, plus the 5x from the referral).  We'll press pause on the 6x Platinum spend while focusing on 9x, also.
Taking It Easy Elsewhere
So far, I've talked about achieving two heightened referral offers.  Optimally, my wife and I would like to refer each other from different cards once more and apply just before the 7 June deadline.  By doing so, we maximize the timeframe for heightened spend at supermarkets through early September.
Taking it even further, we may decide to apply for cards just before 7 June which we're confident we won't be approved for.  Why?  Because the above terms require individuals to apply before 7 June; approval by that date isn't necessary.  We'd have the usual 60 days after application reconsideration.  Theoretically, an approval can be obtained as late as early August.  This would stretch the heightened referral offer's spend timeframe through early Nov.  The cards we apply for in early June (at the latest) are still TBD.  It's actually similar to a method we previously used for a different reason.  We'll see how the next few months go, and I'll ensure to follow up with all of our moves.
Mopping Up the 6x Platinum Spend
Based on how the 9x Gold spending is going, I'll probably finish up whatever 6x Platinum spend I can before the three month period ends.  If I don't complete this spend, I won't be disappointed, though.  That would probably mean I was doing much better with a TBD alternative towering over 6x.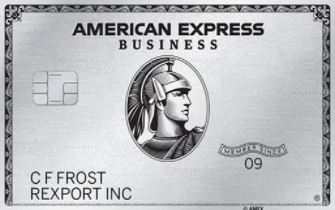 What's Staying the Same
As long as Business Platinum no lifetime language offers continue to flow, I'll invariably apply for another one every 91 days.  Taking into account recent NLL welcome offers (around 150k Membership Rewards for $15k spend) and everyday spending, that should be another 11x at least, while picking up a few more solid benefits and absorbing another $695 annual fee.
Conclusion
With a bit of thoughtful planning and action, one can do great things with Amex.  In most of these cases, I've found the answer isn't "either, or" – it's more of a "yes, and."  Indeed, some of you have loftier plans than I do.   Regardless, I'm delighted Amex provides us these opportunities.  What are your Amex plans for the next few months?